Love is blind? Charles Manson and Other Infamous Killers — and the Women Infatuated With Them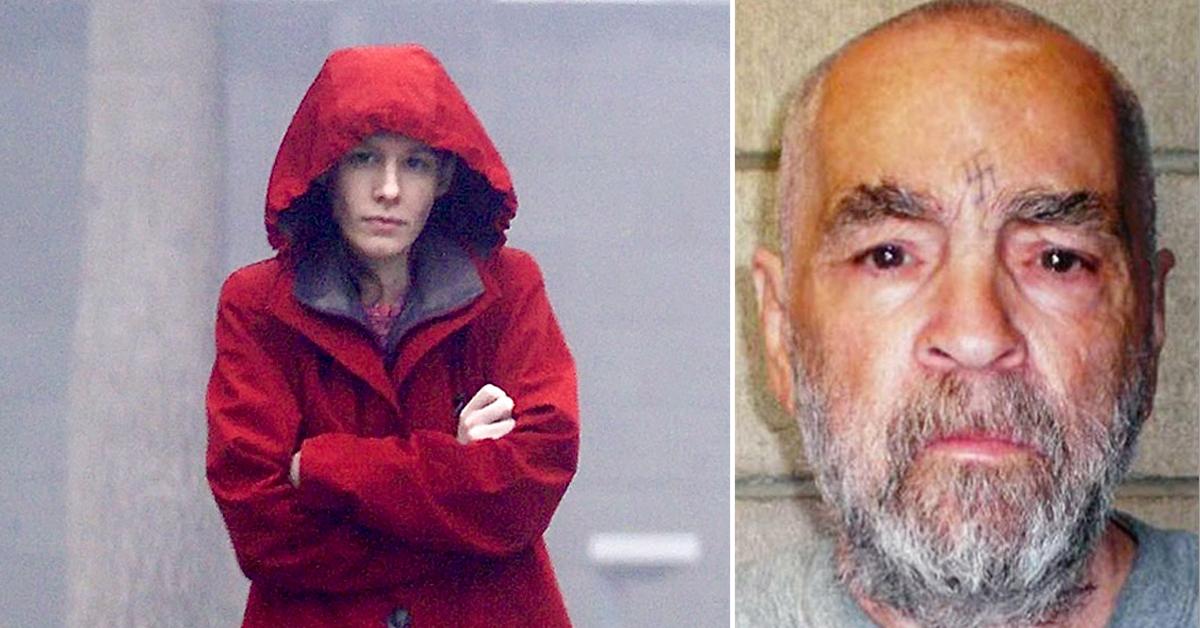 The men became known for their unspeakable crimes. The nature of their killing shocked the country.
Article continues below advertisement
But, even they had people who loved them and, in some cases, found love from behind bars. The women either looked past their killings, or didn't care, and instead said they fell in love with the man.
Here is the story of some famous killers and the women who loved them.
CAROLE ANNE BOONE — TED BUNDY
Starting as friends, Carole Ann Boone met serial killer Ted Bundy when they worked together at the Washington State Department of Emergency Services in 1974. Ironically, Bundy assisted with the search of many women he had murdered in the state.
A romantic relationship didn't begin until his trial in Florida for the murders of several young women. Boone vouched for Bundy's innocence, as she didn't believe he had committed any murders. During his second trial in Orlando, Bundy asked Boone to take the stand and then proposed. Boone accepted the offer, and the marriage became official as a notary public was in the courtroom, according to reports.
Article continues below advertisement
During one of Boone's visits to Bundy while on death row, the newlyweds conceived Rosa Bundy, even though conjugal visits weren't allowed.
Article continues below advertisement
The marriage ended in 1986 when Boone filed for divorce. The break-up allegedly happened due to Bundy and Diana Weiner's possible affair, according to reports. Weiner was one of the lawyers who represented Bundy during his trials.
Near the time of his execution, Bundy confessed to his crimes, which was a complete shock to Boone, who believed he was innocent. Bundy died by electrocution in 1989, and Boone died in 2018 in a retirement home.
Article continues below advertisement
REBECCA SNEED — LYLE MENENDEZ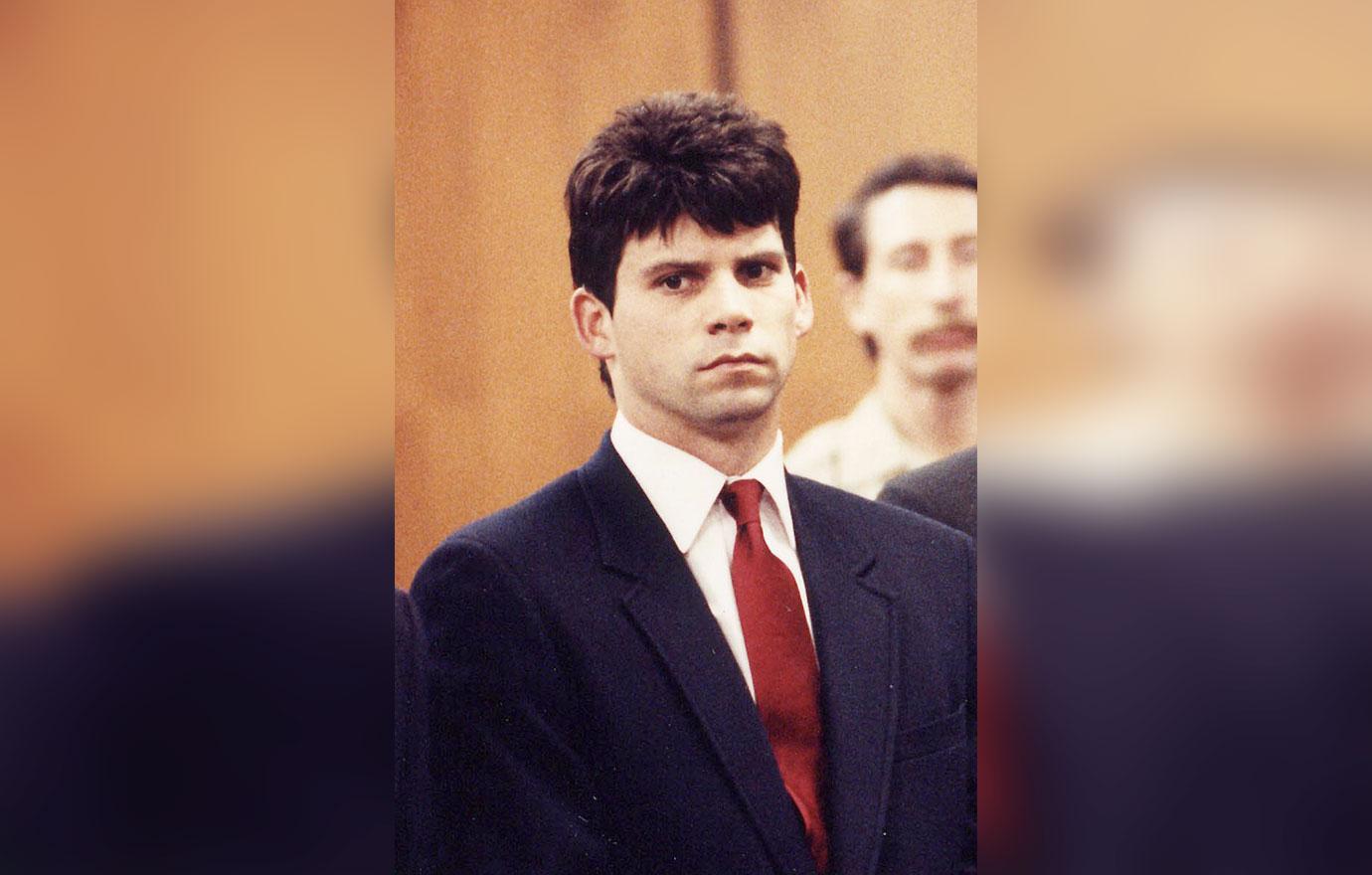 The Menendez brothers, Lyle and Erik, are known for their involvement in the murders of their parents, Jose and Kitty Menendez, in 1989. The infamous trial, which lasted over several years, led to life sentences for the brothers in 1994.
Article continues below advertisement
Despite the severity of the crimes, Lyle found love with Rebecca Sneed, a magazine editor. The couple married in 2003 after Sneed began sending letters to Lyle in prison, reports indicated. The couple's wedding took place in the visiting room of Lyle's prison.
Despite the constant backlash Sneed receives from the public, the couple is still happily married.
Article continues below advertisement
SHIRLEE JOYCE BOOK — KENNETH BIANCHI
Known as one of the Hillside Stranglers, Kenneth Bianchi and his cousin, Angelo Buono, Jr., committed several murders between 1977 and 1979 in Los Angeles and Washington. Considered to be one of the longest trials in American history, the court gave the cousins life sentences without the possibility of parole.
Article continues below advertisement
Book married Bianchi after corresponding with him through letters, according to reports. Book's initial target was Ted Bundy, but once that failed, she moved on to Bianchi. In 1989, Bianchi and Book's marriage became official during a 15-minute ceremony in a prison chapel.
In 1993, Book divorced Bianchi once she realized he wouldn't have an early release from prison.
Article continues below advertisement
CHRISTINE KIZUKA — ANGELO BUONO JR.
Angelo Buono Jr. is the second half of the duo, the Hillside Stranglers, with his partner and cousin, Kenneth Bianchi. Buono Jr. received the same sentence as Bianchi, which was life in prison.
Article continues below advertisement
In 1986, Buono Jr. married Christine Kizuka, a supervisor and mother of three at the Los Angeles office of the, according to Associated Press. The couple met uniquely, as Kizuka's first husband was Buono Jr.'s cellmate for five months. Her marriage to her ex-husband ended in divorce in May 1983.
The marriage continued until Buono Jr. died in 2002. While in his cell at Calipatria State Prison, Buono Jr. had a massive heart attack. He died at the age of 67.
Article continues below advertisement
AFTON BURTON — CHARLES MANSON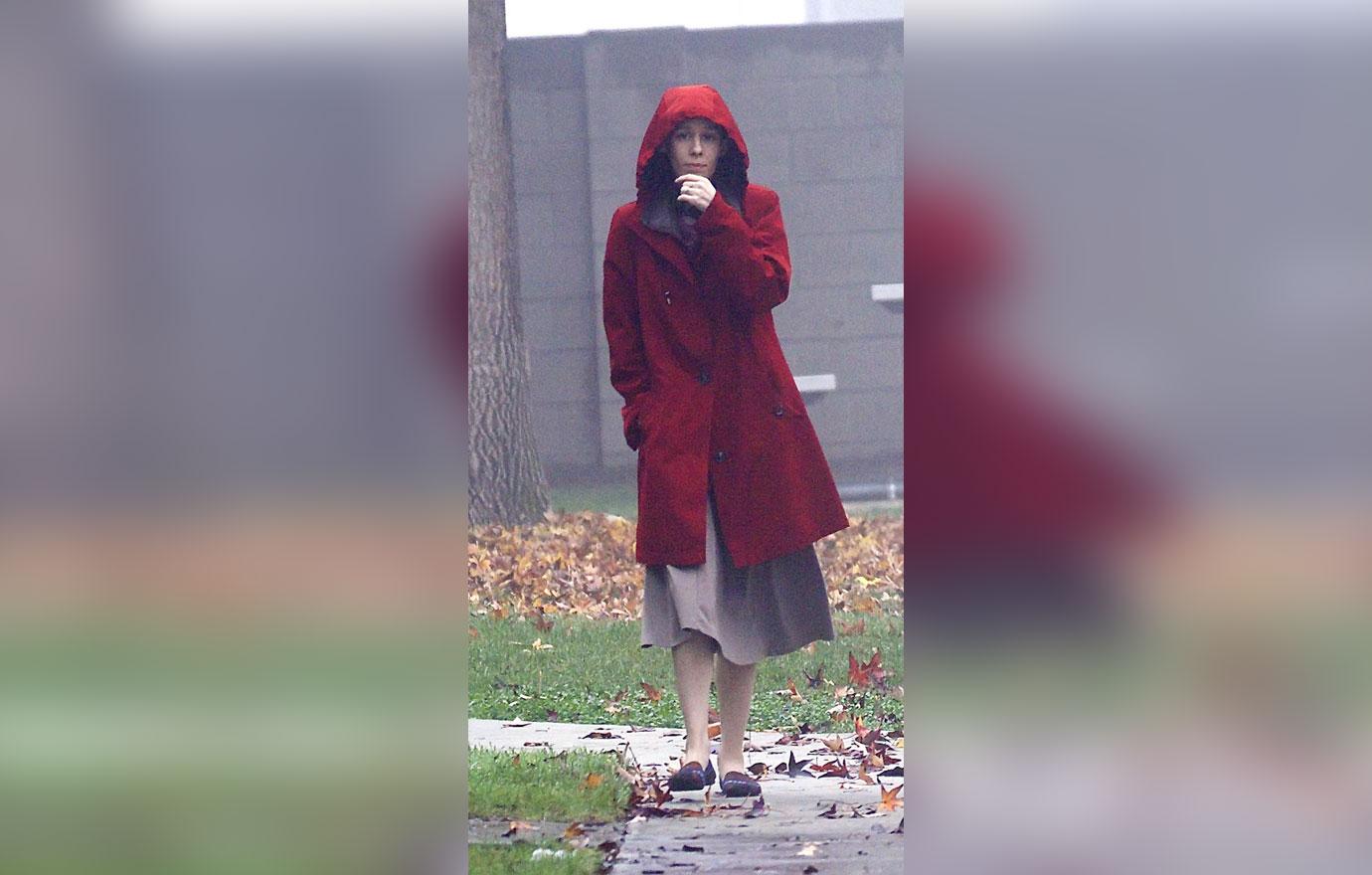 While Charles Manson may not be considered a killer, he is heavily responsible for leading a group of young adults, dubbed the "Manson Family," to commit a series of horrendous murders. On Aug. 9, 1969, several Manson Family members murdered actress Sharon Tate, Jay Sebring, Wojciech Frykowski, Abigail Folger, Steven Parent, Leno LaBianca, and Rosemary Labianca.
Article continues below advertisement
Due to Susan Atkins' confession, a member of the Manson Family, the police arrested the group for their involvement in the murders. The trial began June 1970, with Manson receiving first-degree murder charges for instructing the Tate-LaBianca murders. On Jan. 25, 1971, the trial commenced for Manson when the court sentenced him to life in prison.
Article continues below advertisement
Famously known as "Star," Afton Burton gained media attention when affectionate photos of her and Manson surfaced on the internet in 2014, according to reports. The couple met after Burton began sending letters to Manson, leading to phone calls and eventually in-person visits.
The couple planned to get married, but the marriage certificate expired during Manson's solitary confinement, which doesn't allow visits, reports indicated. In 2015, Manson died while serving his life sentence in prison.
Article continues below advertisement
Many people allege Burton attempted to marry Manson to receive his estate and other belongings. Burton heavily denies these claims and is still very supportive of Manson.
Article continues below advertisement
DOREEN LIOY — RICHARD RAMIREZ
Deemed "The Night Stalker," Richard Ramirez terrorized residents of Los Angeles County during the 1980s. Richard's modus operandi included sneaking into homes late at night, then raping and sometimes murdering his victims.
Article continues below advertisement
On Sept. 20, 1989, the court charged Ramirez with 14 burglaries, 11 sexual assaults, five attempted murders and thirteen counts of murder. In November 1989, Ramirez received a sentence of death by lethal injection.
Article continues below advertisement
During his time on Death Row, Ramirez began receiving letters from Doreen Lioy, a magazine editor, according to reports. Lioy became enamored with his perceived "vulnerability" in news reports of his crimes. Despite being cut off by her entire family, with her twin sister publicly dismissing her actions, Lioy continued with the relationship.
Ramirez proposed to Lioy in 1988, and the marriage occurred in 1996 with a 15-minute ceremony.
Article continues below advertisement
Article continues below advertisement
CAROL SPADONI — PHILIP CARL JABLONSKI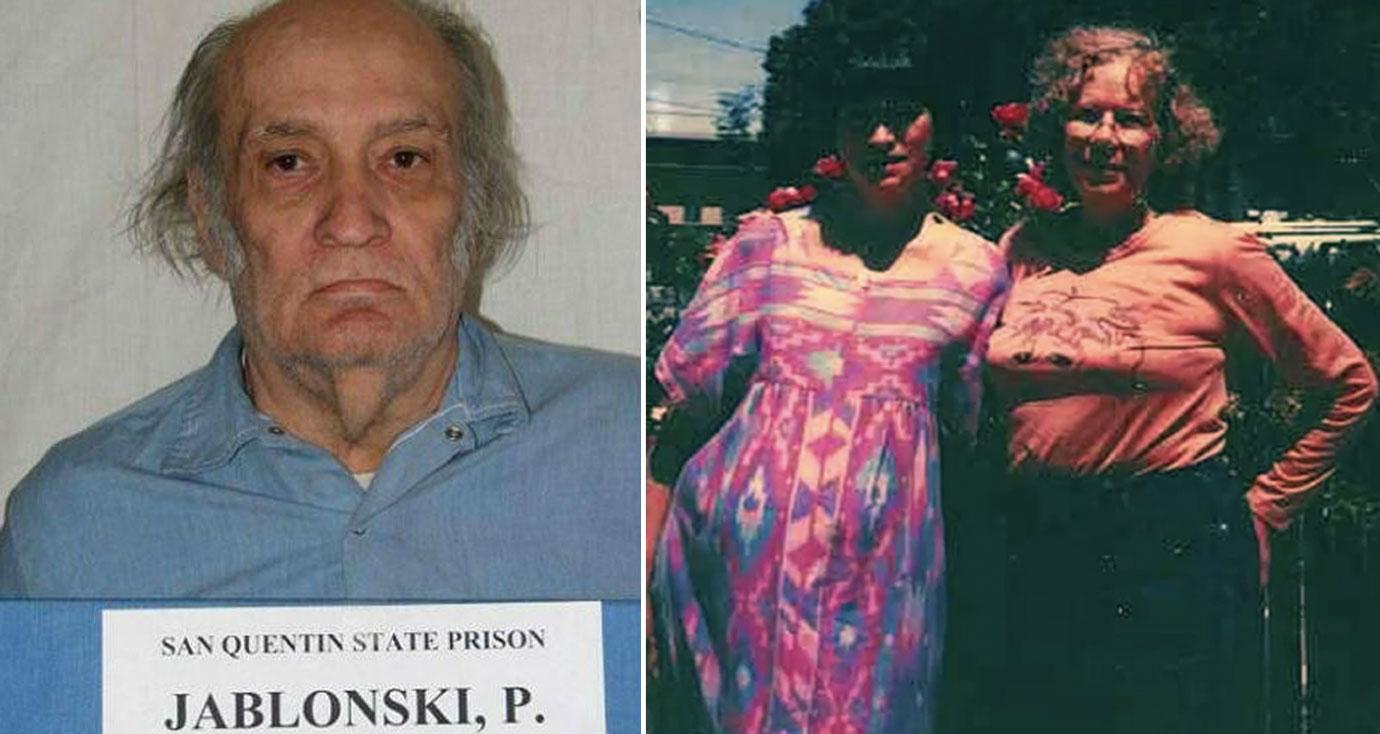 Between 1978 and 1991, serial killer Philip Carl Jablonski murdered five women, two of them being his wives, in Utah and California.
During his prison sentence for the murder of his wife, Melinda Kimball, Jablonski received letters from Carol Spadoni, which led to a romantic relationship. Jablonski put out a personal ad in a local newspaper, to which Spadoni responded. In 1982, the couple married at the San Quentin Prison, according to reports.
Article continues below advertisement
Due to good behavior, Jablonski received an early prison release in 1990. A year after his parole ended, he murdered Carol and her mother, Eva Petersen. Jablonski had shot them several times in their Burlingame, California home, according to reports. Spadoni told Jablonski's parole office several times that she was afraid of him.
On Aug. 12, 1994, the court sentenced Jablonski to death for the double homicide. He died at the age of 73 in his prison cell on Dec. 27, 2019.
Become a Front Page Detective
Sign up to receive breaking
Front Page Detectives
news and exclusive investigations.
More Stories