THE FIGHT FOR SURVIVAL: THE STORIES OF WOMEN WHO ESCAPED THEIR WOULD-BE KILLERS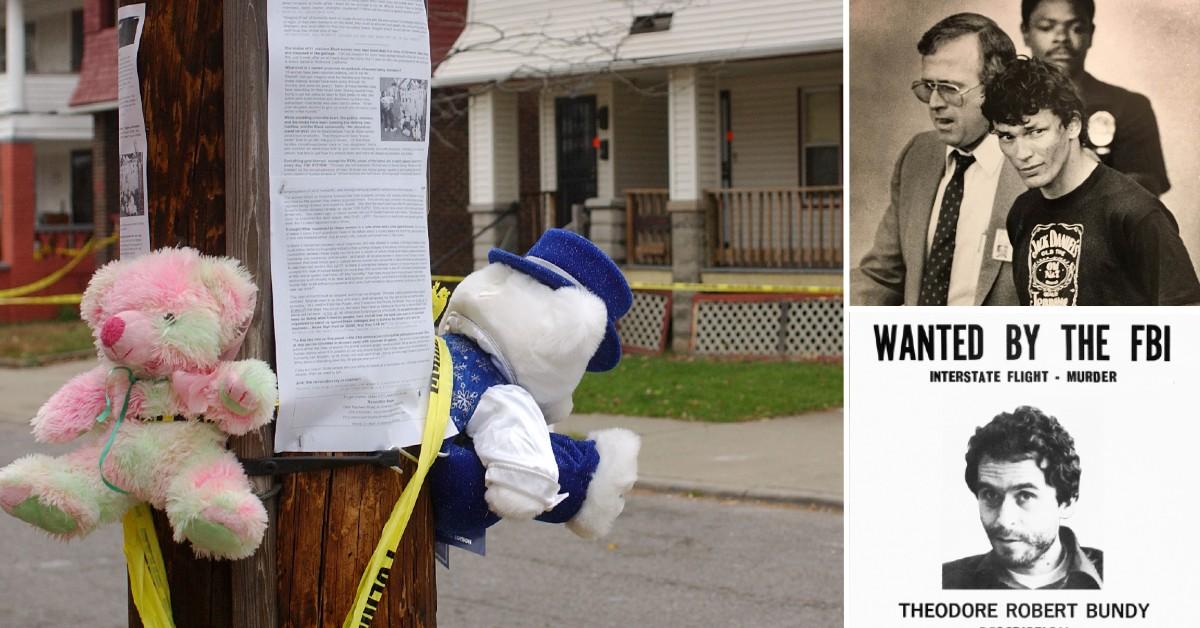 Here are the stories of how some women escaped their would-be killers. The murderers killed many, but these women were the lucky few who got away.
Article continues below advertisement
THE WEEPY-VOICED KILLER — DENISE WILLIAMS
Paul Michael Stephani was dubbed "The Weepy-Voiced Killer" due to his eerie, teary-voiced calls to the police confessing to his crimes. Stephani is responsible for three murders and two attempted murders throughout St. Paul and Minneapolis, Minnesota. Police caught Stephani after his encounter with survivor Denise Williams.
On August 21, 1982, Williams, a 19-year-old sex worker, took a ride home from Stephani e. During the ride, "The Weepy-Voiced Killer" stabbed Williams 15 times with a screwdriver. In a fight for survival, Williams smashed a bottle over Stephani's head, allowing her to escape the killer.
A bystander heard Williams's cries for help and would approach Stephani, who fled the scene to receive medical care. Once at the hospital, police matched Stephani's voice to The Weepy-Voiced Killers', which led to his capture.
Despite being responsible for three murders and two attempted murders, the jury convicted Stephani of the murder of Barbara Simons and the attack on Denise Williams. Stephani's trial led to a 40-year prison sentence for his crimes.
In 1998, Stephani died from skin cancer while serving his sentence
Article continues below advertisement
TED BUNDY — CAROL DARONCH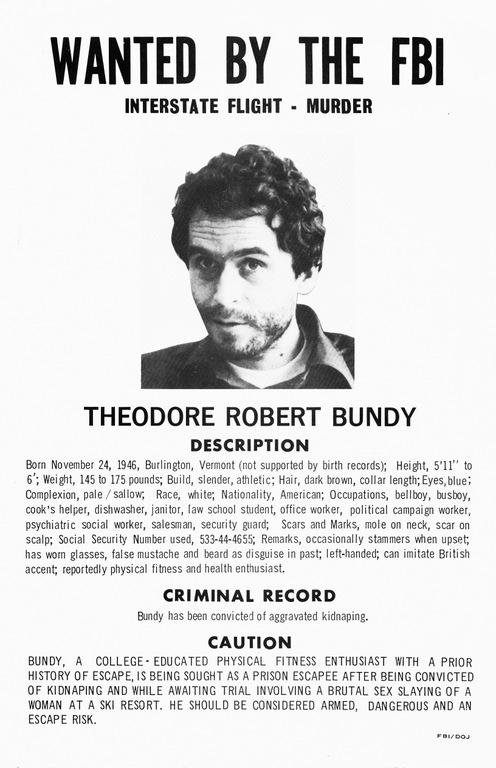 Considered to be one of the most vicious serial killers in the United States, Ted Bundy preyed on young women, using his charm and looks. While many of his victims did not escape his attack, one woman did just that.
In 1974, 18-year old Carol DaRonch met Bundy on a sunny day in Utah. While at a local mall, Bundy, disguised as a cop, lured DaRonch to his infamous Volkswagen Beetle. Claiming her vehicle had been burglarized, Bundy told DaRonch he needed to investigate the crime. Urging her to join him in his car, DaRonch agreed, although she felt something was odd about him.
Once in his car, Bundy began his attack plan by trying to handcuff her wrists. His unsuccessful attempt at restraining her allowed DaRonch to escape by unlocking the passenger side door. A scuffle began outside the car — a fight that included a gun and a crowbar wielded by Bundy.
By a stroke of luck, DaRonch broke free from the fight, leaping into a passing car. While the attack on DaRonch was unsuccessful, Bundy found and killed another victim, 17-year-old Debra Kent, that same night.
In 1979, Bundy was sentenced to death by execution for two murders of college students and the rape and murder of a 12-year-old girl. His execution by the electric chair happened in 1989.
Article continues below advertisement
GARY HEIDNIK — JOSEFINA RIVERA
Gary Heidnik was a Philadelphia preacher and killer who kidnapped and held six women captive in his basement. During their time at his house, Heidnik repeatedly raped and tortured the victims over several months. Heidnik's reign of terror came to an end when one woman took the initiative to seek help.
Heidnik took 25-year-old Josefina Rivera, a sex worker, in November 1986. Lured with the promise of drugs in exchange for sex, Rivera entered Heidnik's home. Once inside, Heidnik took her downstairs with the other five women who were being held captive.
As a way to survive, Rivera tried to stay on Heidnik's good side by listening to his orders and even joining in on the other women's torturing. Rivera claims her abuse towards the women was only to help lead them to an eventual escape in a desperate attempt to survive.
After following through with his orders, Heidnik allowed Rivera to call her family. Heidnik took Rivera on a ride to dispose of one of the victim's bodies, as well as capturing another woman. Rivera took this chance to call authorities at a phone booth, leading Rivera and the other victims to escape from the "house of horrors."
Convicted on two counts of first-degree murder, Heidnik was sentenced to death on July 1, 1988. In 1999, Heidnik died from lethal ejection, which was the last to ever occur in Philadelphia.
Article continues below advertisement
THE CLEVELAND STRANGLER — VANESSA GAY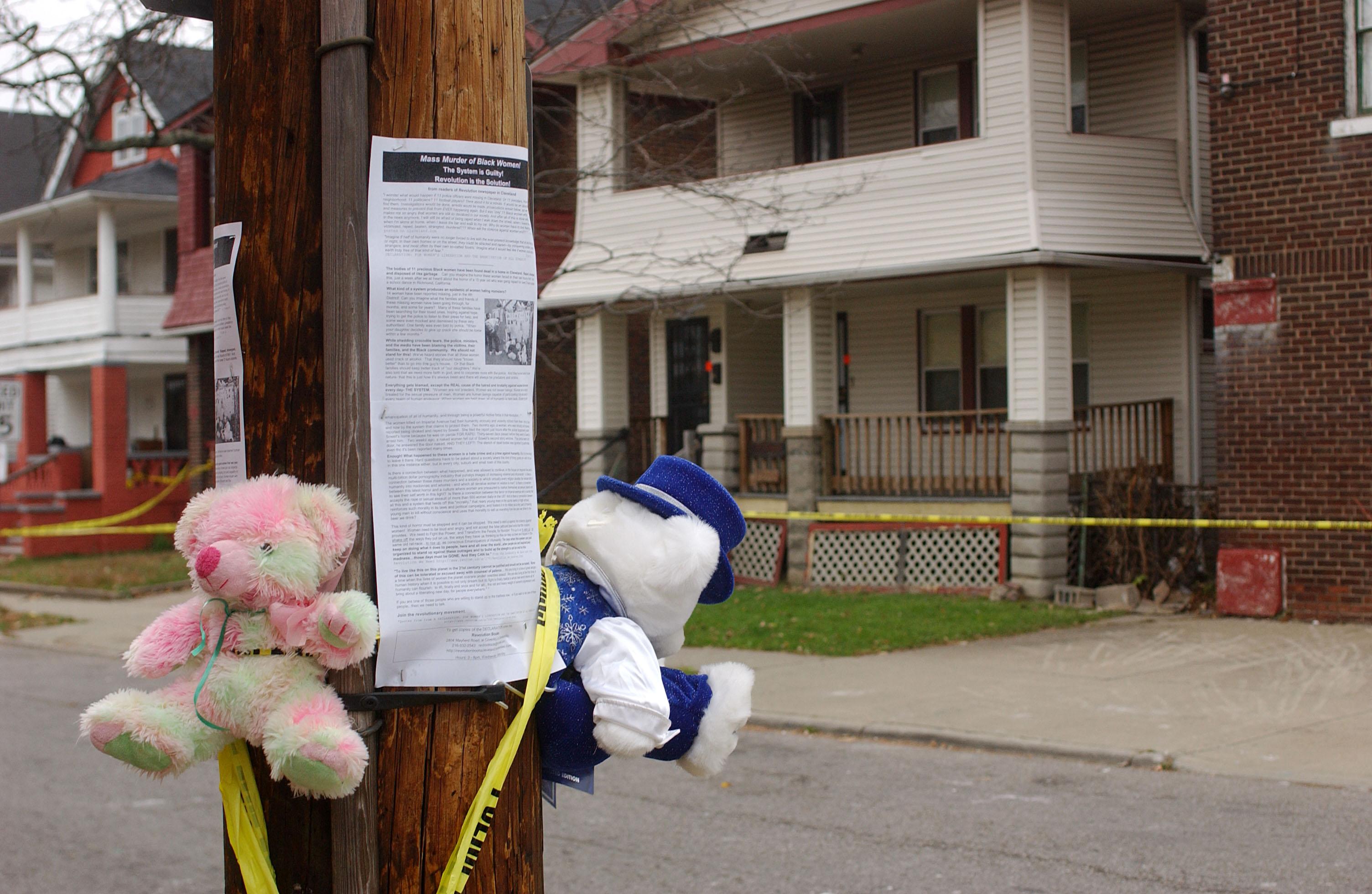 Vanessa Gay was one of The Cleveland Strangler's victims who managed to escape his terror. Out of 11 victims, Gay was one of the three people to survive the serial killer.
Anthony Sowell, famously known as "The Cleveland Strangler," lured women who were sex workers and drug addicts to his home with the promise of narcotics. Once in his house, he beat or strangled the women.
Appearing to be a "normal guy," no red flags arose during Gay's initial encounter with Sowell in September 2008. However, things took a turn for the worse, and Sowell beat and raped Gay at his house. Gay alleges that she saw a decapitated body inside of Sowell's home during her visit.
Gay sought help by calling the police but was told she needed to visit the police station to file an official report.
On July 22, 2011, a jury found Sowell guilty on 82 counts, including aggravated murder and assault. The court gave Sowell the death sentence for killing 11 women. At the age of 61, Sowell died while serving his sentence in February 2021.
Article continues below advertisement
THE GRIM SLEEPER — MONICA HUNTER
Lonnie David Franklin Jr. was a Los Angeles serial killer who preyed on young, vulnerable Black women in the Los Angeles area. While "The Grim Sleeper" would kill his victims, one incident left a woman's life spared.
One night in 1986, the serial killer offered Monica Hunter a ride to a party. While Hunter was not a prostitute, she did roam the streets as a drug addict and alcoholic. It was not out of the ordinary for Monica to receive rides from men, which made her initial encounter with Franklin seem normal.
The killer drove Hunter to a secluded area, where he ordered her to get out of the car and take her clothes off. Before Franklin could attack, a passerby saw what was happening, and Hunter took this chance to escape.
After screaming for help, Hunter took off running with only one leg in her pants. After the shock of her escape subdued, Franklin began chasing her in his car. Hunter ran straight home, evading capture from her potential killer.
While Hunter reported him to the Housing Authority, she did not tell the police, as she had a bad reputation with them after an encounter with an undercover cop. Her story with the notorious killer was not told until decades later, as she feared he would find her.
In 2016, "The Grim Sleeper" was given a death sentence for the murders of nine women and a teen girl. In March 2020, the serial killer was found dead in his cell at age 67.
Article continues below advertisement
THE NIGHT STALKER — WHITNEY BENNETT
Richard Ramirez, famously known as "The Night Stalker," is responsible for vicious attacks on residents in the Los Angeles area during the 1980s. Ramirez's modus operandi was to enter his victims' homes at night and rape and murder them. For one teen, she managed to survive a brutal attack.
On July 2, 1985, Ramirez broke into 16-year-old Whitney Bennett's bedroom. While sleeping in her bed, Ramirez beat Bennett with a tire iron several times and strangled her with a telephone cord. Bennett routinely slept with her window open and her lights on. This attack left the teen with multiple skull fractures, later requiring 478 stitches, but she was still alive.
After the attack, Bennett woke to a dark room and severe headache, screaming out for her parents. Ramirez took off with some jewelry, leaving a bloody footprint matching other crimes in the city.
Ramirez's trial led to a death sentence by a gas chamber for a total of 43 counts, including 13 murders and five attempted murders. Ramirez died from lymphoma at 53 on June 7, 2013.
Become a Front Page Detective
Sign up to receive breaking
Front Page Detectives
news and exclusive investigations.
More Stories