A Jealous Man Fatally Shot His Girlfriend's Acquaintance In The Groin. He Could Be Out In As Little As 15 Years.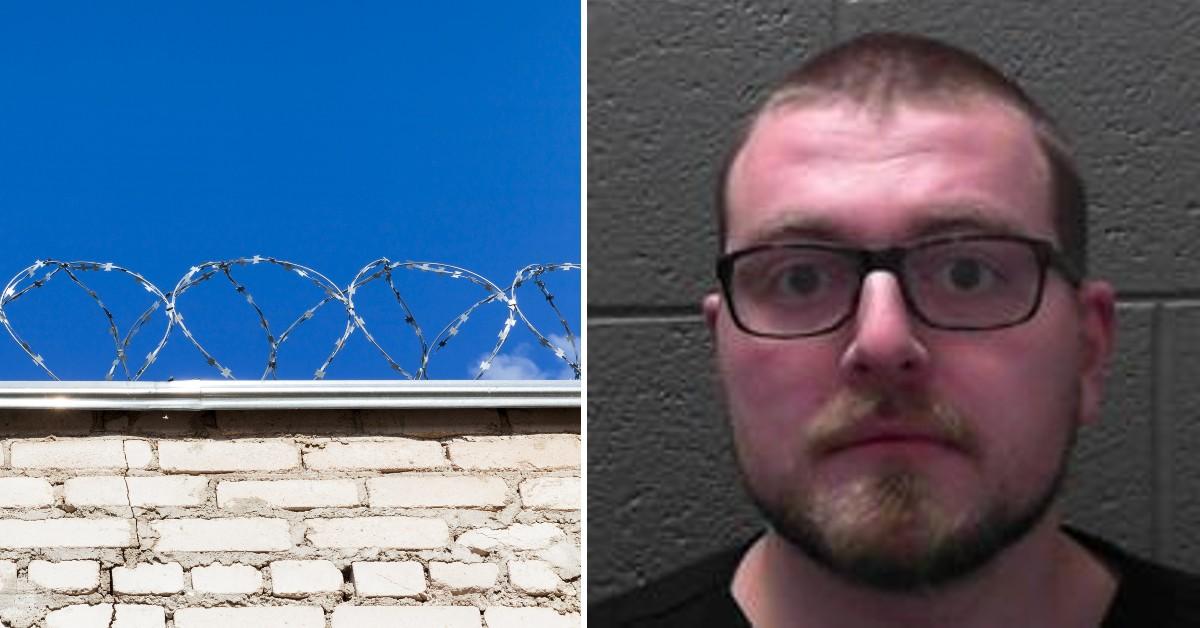 A West Virginia man shot and killed his girlfriend's acquaintance in a jealous rage. Now, he will remain behind bars for years.
Article continues below advertisement
Recently, a Preston County Circuit Court judge sentenced Andrew Prudnick to life in prison with the possibility of parole for the shooting death of Ryan Sines. Prudnick was found guilty and convicted by a jury of first-degree murder with mercy, which means he would be eligible for parole after serving 15 years in prison.
In November 2020, West Virginia State Police troopers responded to an apartment complex after reports of an active shooter on the premises. Upon arrival, they found Sines' body with seven bullet wounds and two handguns at the scene.
Article continues below advertisement
"Sines may have been on methamphetamine, may have stolen guns from Prudnick's apartment, may have been having a relationship with Prudnick's girlfriend, and may have been calling Prudnick names, he didn't deserve to get shot once in the chest, four times in the groin and killed with a final execution-style shot, all driven by jealousy," stated prosecutors during the sentencing hearing, according to media reports.
According to prosecutors, Sines had gone to the apartment complex to help the defendant's girlfriend Ashlee Saunders move her things when Prudnick arrived from work. A few minutes before his arrival, Prudnick and his friend Thomas Dunbar had just quit their jobs at the Hopemont State Hospital in Terra Alta, West Virginia.
Article continues below advertisement
On their way home, the duo stopped to buy alcohol at a liquor store before Prudnick sighted his girlfriend coming out of the couple's apartment with Sines.
In a rage, Prudnick accosted Sines before shooting the victim four times in the groin and other shots to his chest and neck. Several witnesses, including Dunbar, testified how the defendant went to his car to retrieve his gun and heard Prudnick shoot Sines repeatedly.
Article continues below advertisement
In addition, authorities showed the jury video footage from a security camera which corroborated the state's position the murder was premeditated.
Phone records of the defendant's jail conversation telling his mother to get over it while making expletive remarks about the victim's family were submitted by prosecutors as evidence of a lack of remorse by the defendant. Furthermore, Saunders who was given immunity by the state, testified Prudnick allegedly killed her father and buried his body in a pond in September 2020, reported West Virginia Metro News. However, the defendant has not been charged with the homicide.
Article continues below advertisement
Meanwhile, Prudnick's mother appealed to the judge stating her son was remorseful about the entire incident and apologized to the victim's family.
Despite the jury's guilty conviction with mercy, the judge recommended that Prudnick should not be considered for parole until he served at least 40 years in prison.
Become a Front Page Detective
Sign up to receive breaking
Front Page Detectives
news and exclusive investigations.
More Stories