Zodiac Killer: Elusive Fiend Taunted Cops After Harvesting 'Slaves for His Afterlife' (FPD CASE VAULT)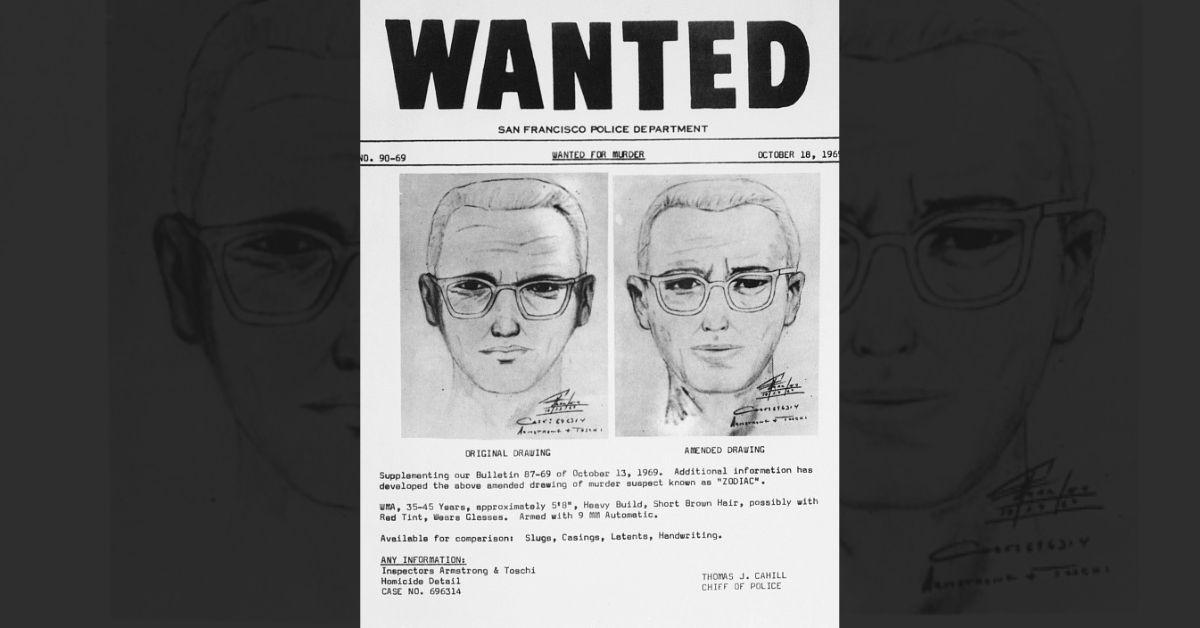 Beginning in the late 1960s, the evil Zodiac Killer dressed in an executioner's hood and terrorized San Francisco by murdering five people, wounding two more, threatening to blow up children on a school bus and taunting police with letters and phone calls detailing his crimes.
Although Zodiac claimed to have stabbed, strangled, shot, drowned and poisoned as many as 40 people to "collect slaves" to serve him in the afterlife, he has never been caught!
The monster preyed on lovers parked in cars and carried out killings at astrologically significant times around solstices or equinoxes. He did not sexually assault or rob his victims. He led police on a fruitless chase with a series of cryptic letters and phone calls.
Article continues below advertisement
NEEDLING THE BLUE PIGS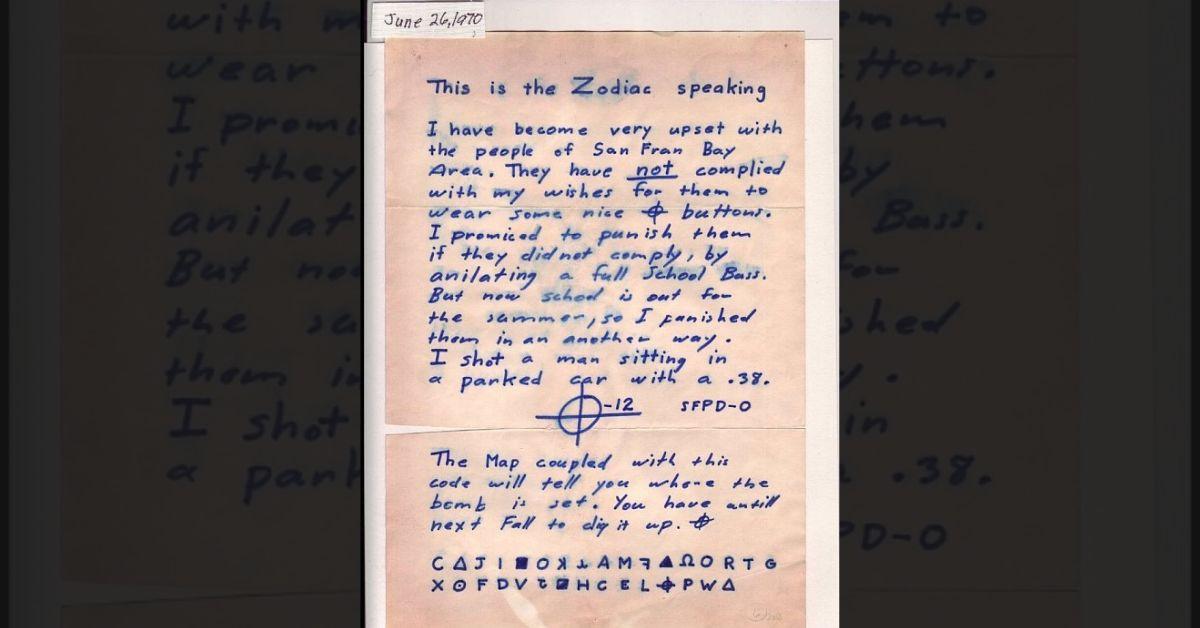 "The police shall never catch me because I have been too clever for them," he boasted in one letter to the San Francisco Chronicle.
"I enjoy needling the blue pigs."
In another, he wrote: "Me - 37, SFPD - 0."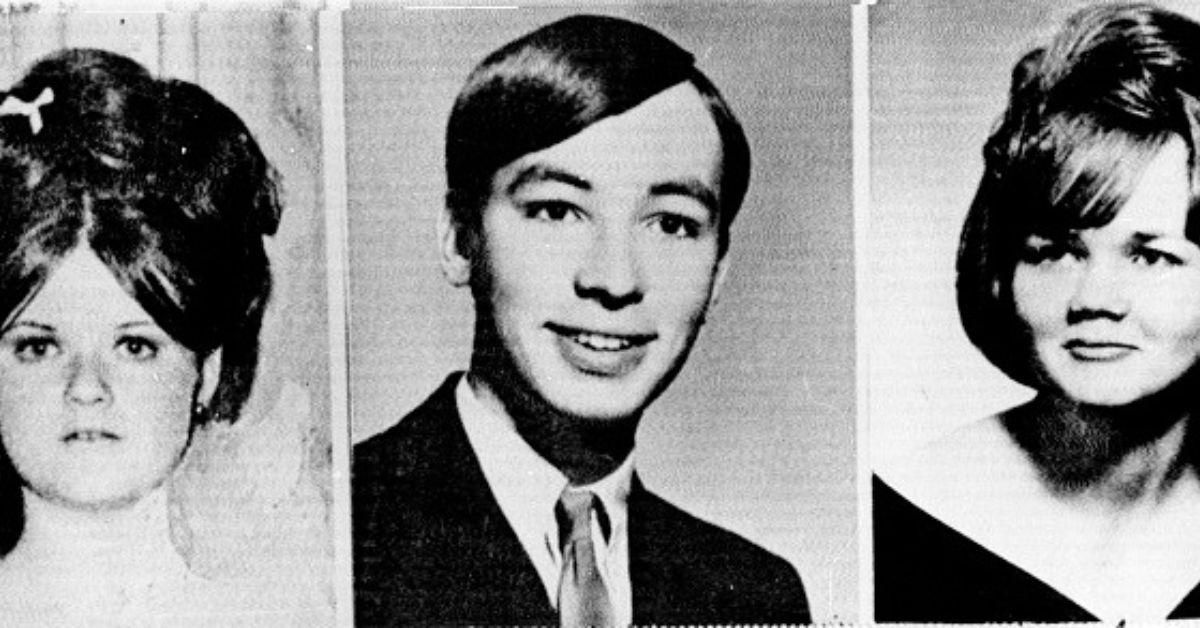 Zodiac's known victims are David Faraday, 17, Betty Lou Jensen, 16, Darlene Ferrin, 22, Cecelia Shepard, 22, and San Francisco cabbie Paul Stine, 29, who was killed Oct. 11, 1969.
After Stine's death, killings that could be directly linked to the Zodiac stopped - but the murderer continued to ridicule investigators for years afterward. The exact number of people who perished by the Zodiac's hands may never be known. In letters to newspapers, the killer vowed to change his means of "collecting souls" saying his murders "shall look like routine robberies, killings of anger and fake suicides, etc."
Article continues below advertisement
Never miss a story — sign up for the Front Page Detectives newsletter. Be on the scene the moment news breaks.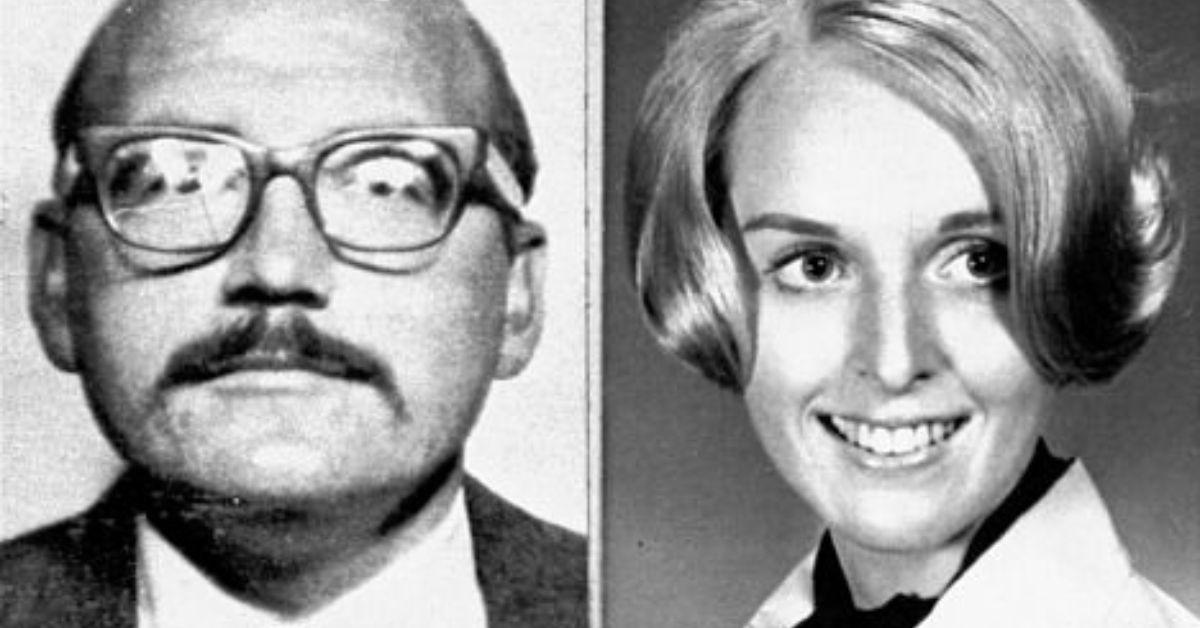 Over the course of the frustrating investigation, numerous suspects have been named and a host of theories advanced.
The most widely mentioned is Arthur Leigh Allen, who can be placed near all the grisly murders. He went to his grave in 1992 denying any involvement and was later cleared when a DNA comparison came back negative.
Others who found themselves as possible suspects include Bruce Davis, a former Manson Family member and armed service veterans Jack Tarrance, Larry Kane and Richard Marshall. Unabomber Ted Kaczynski was briefly considered a suspect but the theory was dismissed since he was living in Illinois at the time of the murders.
No one was ever charged for the crimes. Cops now say they have run out of leads.
Become a Front Page Detective
Sign up to receive breaking
Front Page Detectives
news and exclusive investigations.
More Stories