'He lied to us': Alex Murdaugh's ex-firm blast the lawyer as they file suit over stolen funds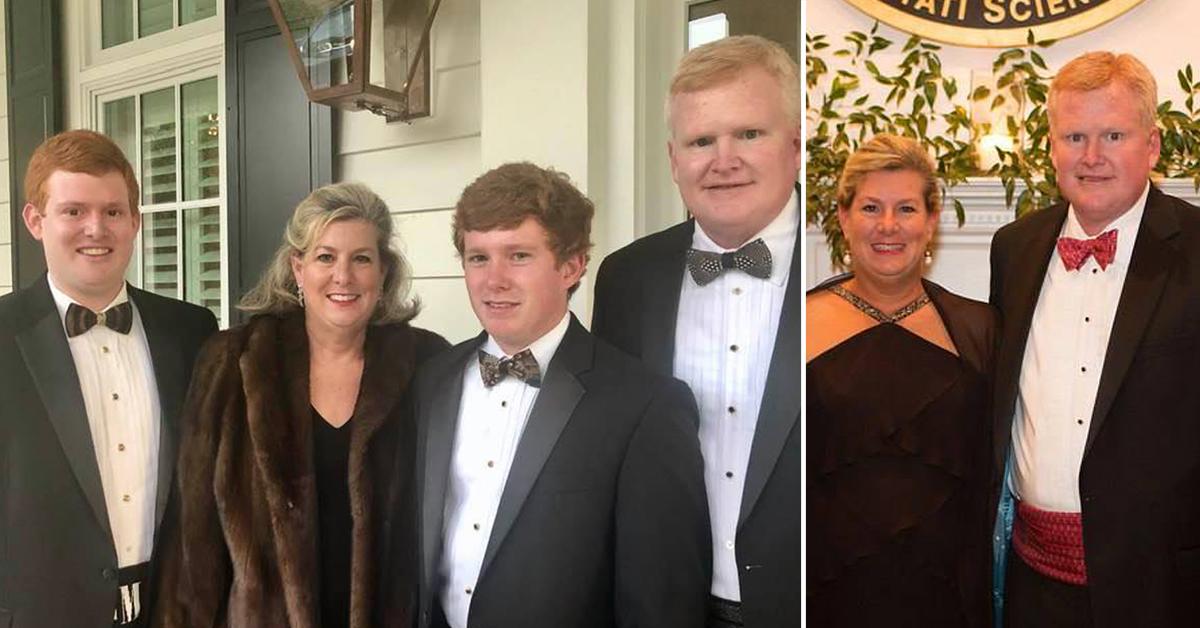 Alex Murdaugh, a powerful South Carolina lawyer, embroiled in numerous scandals, is now being sued by his own firm over stolen funds, according to a lawsuit.
Article continues below advertisement
The firm alleged that Mrudaugh stole client and firm money and put them into his account. A lawsuit by Peters, Murdaugh, Parker, Elitzroth and Detrick was filed in Colleton County court in South Carolina. Richard Alexander Murdaugh is the sole defendant.
The suit alleges that Murdaugh, who worked at the firm, stole money and put them into his own Bank of America account. When confronted with the theft, Murdaugh admitted to stealing the money, according to the lawsuit.
He resigned from the firm the next day.
Article continues below advertisement
"We were shocked and dismayed to learn that Alex violated our principles and code of ethics," the firm said in a statement posted to its webpage. "He lied and he stole from us.
FAMILY HISTORY
The lawsuit is the latest in a string of scandals and criminal actions for Murdaugh and his family. The family was powerful in southern South Carolina as several generations have served as the area's version of the district attorneys.
Article continues below advertisement
The family's public persona started to unravel when Paul Murdaugh was charged in connection to a fatal boat crash in 2019. Investigators say he was behind the wheel of a boat drunk when it hit an embankment.
The boat was filled with college students and Mallory Beach, 19, was tossed from the vessel and killed.
Paul Murdaugh wasn't immediately arrested, which led some to cry favoritism for the family. The South Carolina Attorney General's Office filed charges months after the boat crash.
Article continues below advertisement
The charges were active when in June 2021, Alex Murdaugh called 911 to say his wife, Maggie, and his son, Paul, were shot at the family's hunting lodge. Paul and Maggie's deaths were classified as homicides, though police have yet to make any arrests in the case.
That double-murder led the South Carolina Law Enforcement Division to investigate the killings. Some have wondered if the murders were ties to the boat crash. As police investigated, they unraveled a web of related cases, a trail of dead bodies and just as many questions.
Article continues below advertisement
As agents were handling the Murdaugh murders, police announced they were reopening the investigation of Stephen Smith's death. He was found dead near the Murdaugh's property in 2015. Smith's death was initially called a hit-and-run, and there have been no arrests. Smith's mom said she believed her son, who was gay, was murdered.
In 2018, Gloria Satterfield worked as a housekeeper for the Murdaughs. She died after a fall in the Murdaugh's home. Recently, state investigators said they were relaunching an investigation into her death.
Then, after the double murder, Alex Murdaugh resigned from his law firm amid allegations of embezzled money. Again, state investigators said they were looking into those allegations as a criminal manner.
Article continues below advertisement
Days after that, Alex Murdaugh was shot and found along a road. However, investigators would later describe his wound as a graze. The shooting was part of an elaborate suicide deal, police said.
Allegedly Alex Murdaugh and another man, Curtis Smith, conspired for Smith to help Alex Murdaugh commit suicide. The plan was to allow Alex Murdaugh's oldest son to collect $10 million in life insurance money. Both Alex Murdaugh and Smith were criminally charged in connection to the suicide attempt.
FIRM STATEMENT
This week, a settlement was announced with Satterfield's children over her death. That deal was complex but involved allegations of missing money and a previous settlement not filed with the court.
The statement from Murdaugh's firm also addressed that situation.
Article continues below advertisement
"We have read the media reports about the lawsuit and settlement resulting from the death of Gloria Satterfield. If these reports are accurate, we are stunned at what occurred," it read.
The firm was strong in its denial of Alex Murdaugh's alleged misconduct.
"Like many of you, we have lots of questions about Alex and what has recently come to light," the firm noted. "We don't know the answers, but we will continue assisting law enforcement and other authorities in efforts to find the truth."
Become a Front Page Detective
Sign up to receive breaking
Front Page Detectives
news and exclusive investigations.
More Stories