Americans learn their punishment for their role in brazen auto exec's Japan prison break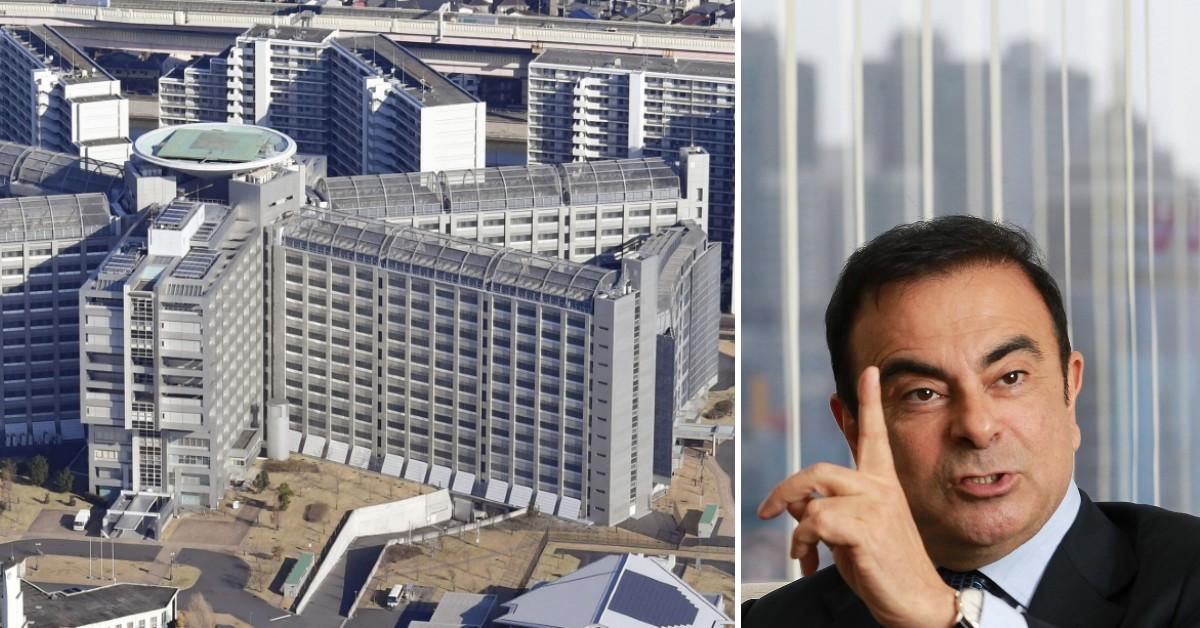 An American father and son who aided the former Nissan's chief executive, Carlos Ghosn, to pull off a daring escape from a Japanese jail were sentenced for their crime.
Now, they will head to a prison facility themselves.
Article continues below advertisement
Presiding Chief Judge Hideo Nirei sentenced former U.S. Green Beret Michael Taylor, 60, to two years and his son Peter, 28, to one year and eight months in prison.
Both men pleaded guilty last month and made a tearful apology for their role in the escape of the Ghosn from Japan to Lebanon. Initially, defense lawyers argued helping an individual jump bail was technically not a crime in a Japanese criminal code reading, according to the Financial Times. The court disagreed.
Prosecutors requested the court to sentence both men to three years in prison.
Article continues below advertisement
For months, the duo fought their extradition to Japan and had even lobbied President Donald Trump to intervene, but were not successful. The U.S. Supreme Court had also rejected Michael Taylor's appeal, which had been based on the notion that he and his son would not receive a fair trial in a rigged Japanese criminal justice system.
However, Nirei had asked Michael Taylor and his son last month if the charges against them had any mistake. They both answered "no."
Article continues below advertisement
Ghosn was charged with under-reporting his earnings to the tune of $85 million and for the gross misuse of company assets. His arrest In Japan was the result of almost a year of internal investigations and cooperation of whistleblowers. During this period, the former chairman was ousted from all the global auto alliance groups, consisting of name brands such as Renault, Nissan and Mitsubishi.
Renault uncovered 11 million euros of unaccounted expenses by Ghosn. This led to further investigations by the French authorities. Ghosn faced ten years behind bars, and 10 million yen in fines.
Article continues below advertisement
Ghosn paid $1.3 million in two installments to an internet marketing company owned by Peter Taylor. In exchange, the Taylors smuggled Ghosn out of prison in a speaker box with the help of an enlisted accomplice, George-Antoine Zayek, a Lebanese-American.
Ghosn fled to Lebanon, where he remains without threat of being sent back to Japan. Currently, there is no extradition treaty between Japan and Lebanon.
"This case enabled Ghosn, a defendant of serious crime, to escape overseas. One year and a half has passed, but there is no prospect of the trial being held," said Nirei to the father and son wearing black suits, flanked by four security guards as they stood silently and listened to the judgment, according to Reuters.
Earlier this year, Turkey convicted three men, which consisted of two pilots and an employee of a small private airline who flew Ghosn from Tokyo via Turkey to Beirut and falsified flight records. They were sentenced to four years and two months in prison.
Become a Front Page Detective
Sign up to receive breaking
Front Page Detectives
news and exclusive investigations.
More Stories