The FBI's Hollywood Files from A-Z: John Lennon, Liberace and JFK find themselves the targets of agents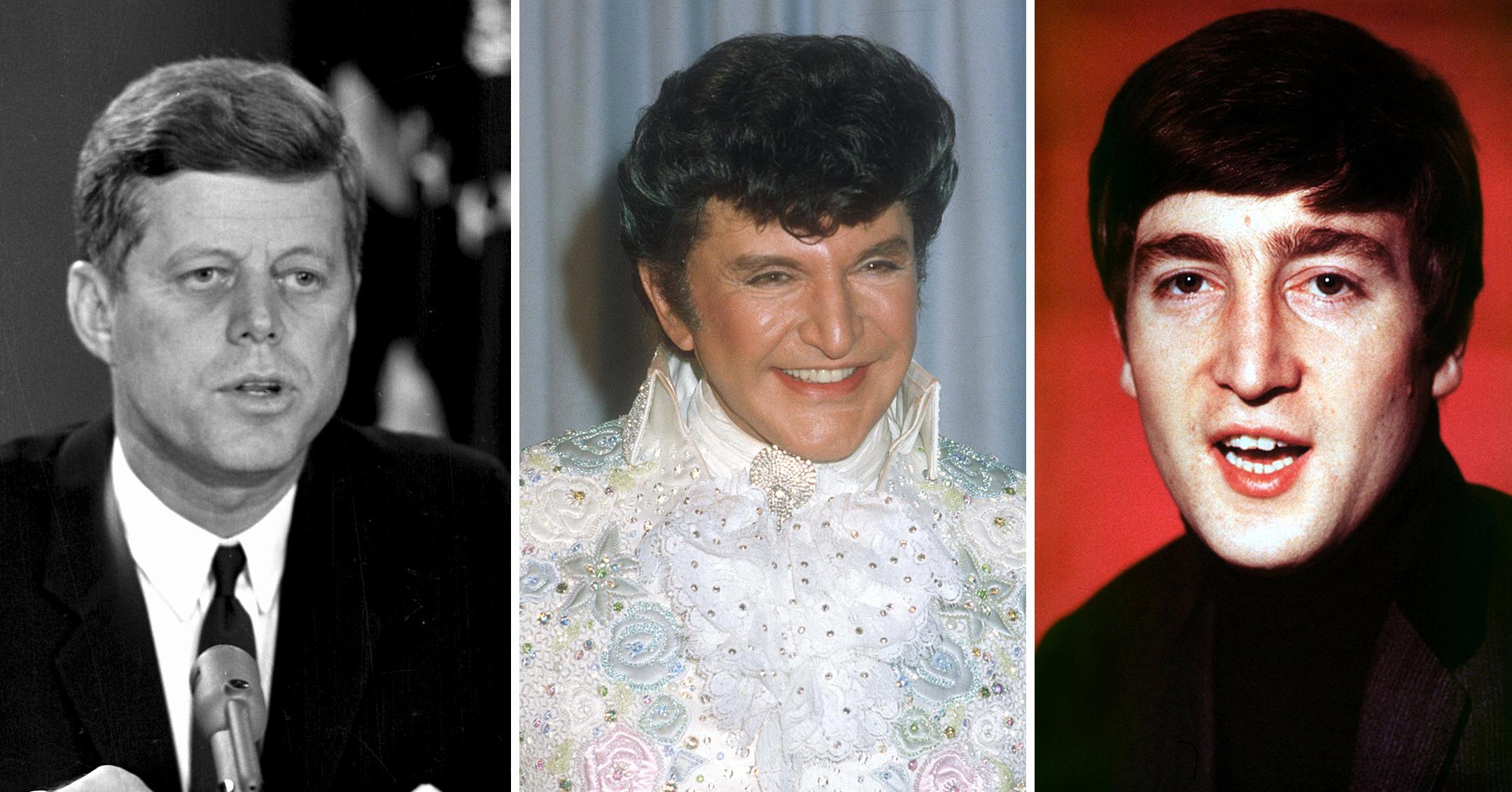 The FBI has an image. The clean-cut, dark-suit, sunglass, earpiece. The ones who are called in to help local police or when there is a serious crime.
Article continues below advertisement
It's an image the agency has created from its inception by J. Edgar Hoover. But, whether for Hoover's political gain or investigative purposes, the agency has gone beyond its initial scope on occasion. Hoover used the FBI to harass and bully any potential threats. The agency has used the newest technology to track, investigate and watch seemingly anyone it chooses.
Those in Hollywood are no exception.
The FBI targeted magazines that printed gossip about Hoover's personal life. Then moved on to potential communists during the "Red Scare." Now, the FBI seems to investigate any statement that comes its way or anybody in the national spotlight.
Even the so-called squeaky-clean seem to have found themselves under the FBI's microscope. Celebrities such as Bob Hope, Helen Keller and John Travolta found themselves within FBI's files.
The following 8-part series looks at the celebrities who found themselves in the FBI crosshairs, why and some jaw-dropping allegations about their personal lives.
Many of the files are available for public consumption through the FBI Vault.
Some investigations turned out to be warranted with criminal charges and convictions. Others seem nothing more than to harass and intimidate. Here are the FBI files of Hollywood from A-Z.
JOHN F. KENNEDY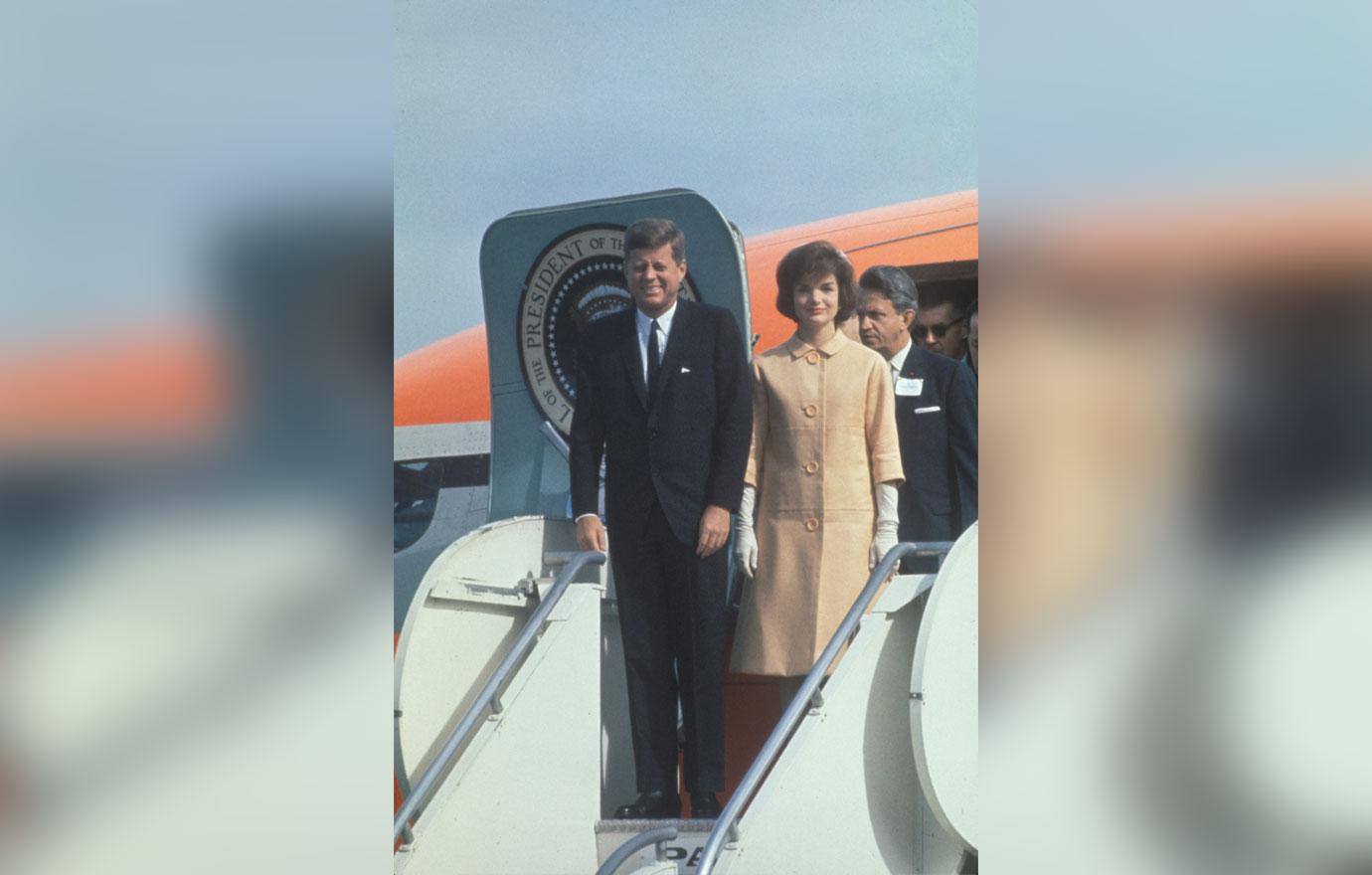 Once J. Edgar Hoover and the FBI found out that John F. Kennedy's weakness was women, he could exercise considerable control over the new president. According to new evidence, Hoover not only blackmailed JFK into retaining him as Bureau chief, but used the incriminating material to guarantee pal Lyndon B. Johnson's inclusion on the 1960 Democratic ticket.
Hoover had been collecting data on Kennedy's nonstop sex life for decades, starting when Jack was a 24-year-old Navy ensign. By the time Kennedy won the nomination on July 13, 1960, Hoover had the goods on him.
Article continues below advertisement
"As you are aware," the memo read, "allegations of immoral activities on Sen. Kennedy's part have been reported to the FBI over the years… They include data reflecting that Kennedy carried on an illicit relationship with another man's wife [Inga Arvad] during World War II; that (probably in January 1960) Kennedy was "compromised" with a woman in Las Vegas; and that Kennedy and Frank Sinatra have in recent times been involved in parties in Palm Springs, Las Vegas and New York City."
Article continues below advertisement
Hoover had enough dirt to sink Kennedy's presidential hopes — and apparently put the incriminating file to use right at the Democratic convention to help out another friend.
When the confab in Los Angeles began, it was no secret that John Kennedy had a thinly veiled contempt for his main rival, Lyndon Johnson. So why choosing Johnson as running mate and stunning everyone? Both Jack and his brother—campaign manager Bobby vowed never to tell.
Article continues below advertisement
"One of the factors was the malicious rumors that were fed to John by J. Edgar Hoover about [Kennedy's] womanizing," reveals Evelyn Lincoln, JFK's private secretary, the only person privy to his and Bobby's top secret deliberations. "That's one of the reasons that pushed him to go down and offer him the vice presidency. Lyndon Johnson and J. Edgar Hoover had boxed them into a hole."
Article continues below advertisement
Hoover's lengthy file on the future president began in a roundabout way when the Bureau undertook an investigation of Danish journalist Inga Arvad for possible Nazi espionage activities. John Kennedy, at the time an ensign in the Office of Naval Intelligence, just happened to be having a furious affair with "Inga Binga."
Article continues below advertisement
Hoover had her D.C. apartment bugged, and agents were regaled with the sound of creaking bedsprings, heavy breathing and passionate declarations of love.
At first, the Bureau failed to connect Inga's mystery lover with Kennedy. To them, the swain was known as "Jack." Bureau specialists spent months trying to break that code name. But it took Hoover just a couple of phone calls to learn the paramour's identity.
Article continues below advertisement
Kennedy was transferred from Charleston, S.C., but the affair didn't cool. Inga, her "honeysuckle" — and the FBI continued to meet incognito in Southern hotel rooms. As the memo from Feb. 23, 1942, attests, spying was the last thing on Inga's mind:
Article continues below advertisement
"[I]t was learned that [Arvad] and Kennedy engaged in sexual intercourse on a number of occasions… he spent nights on Feb. 20 and 21 with the subject in room 926 at the Francis Marion Hotel… [Arvad] and Kennedy had [a] discussion in regard to her worries over becoming pregnant. She accused Jack of taking every pleasure of youth but not the responsibility."
When Ambassador Joseph P. Kennedy got wind that his son was sleeping with a suspected spy, he pulled strings to get him shipped overseas.
Article continues below advertisement
One of the FBI's most explosive finds appeared on page 884 of an obscure book, "The Blauvelt Genealogy," under the listing of a Palm Beach socialite, Durie Malcolm: "She first married Firmin Desloge IV. They were divorced. Durie then married F. John Bersbach. They were divorced, and she married, third, John F. Kennedy." Talk about skeletons in the closet!
Article continues below advertisement
According to information gathered by the Bureau, the surreptitious marriage occurred in 1943 and ended in a Reno court in 1948. The quickie divorce was invalidated, and Jack had to wait until 1953 to get an annulment through Boston's Cardinal Crushing, a staunch Kennedy ally. That September, the handsome senator married Jacqueline Bouvier.
In 1961, Hoover asked Attorney General Robert Kennedy about his brother's alleged first wife. "The Attorney General stated the fellow who put [the book] together is dead, and the executor of the estate went through the materials to find out where he got the information and all he found was a newspaper clipping saying the President out with a girl… once," announced Hoover's subsequent memo.
Article continues below advertisement
That same year, the Bureau translated a story in an Italian magazine describing a 1951 romance between Jack and Alicia Purdom, wife of British actor Edmund Purdom. The article claimed Purdom, a Polish-Jewish refugee, was set to become JFK's first lady until Joe Kennedy nixed the idea. Purdom then allegedly sued the Kennedys, who made a $500,000 payoff to settle the matter.
Article continues below advertisement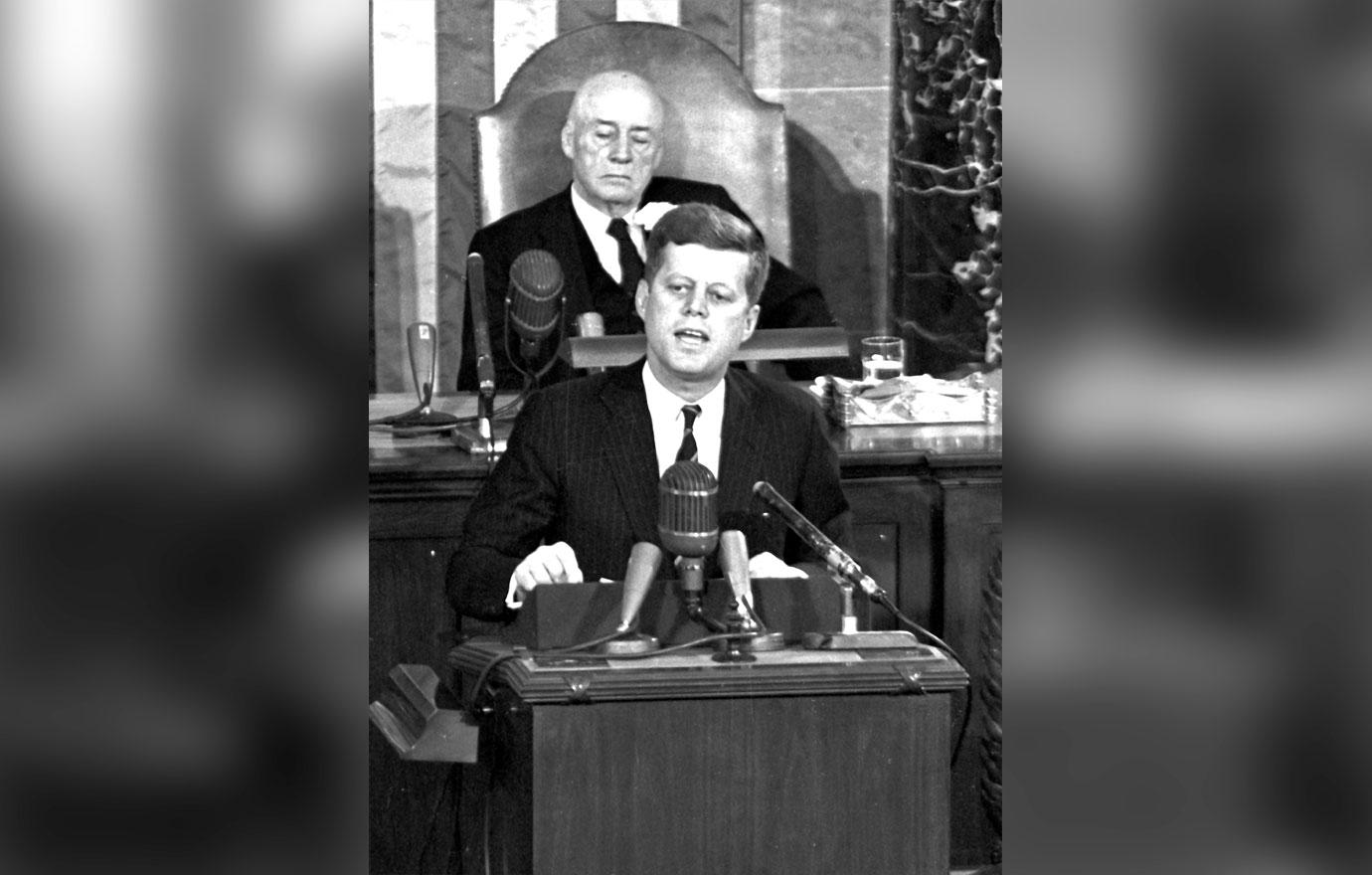 Article continues below advertisement
The FBI discovered that JFK had indeed been sued — "the gist of [which] appeared to concern an affair between JFK and a woman, as a result of which the woman became pregnant," says a memo— but that all details had been sealed by the court. Purdom later admitted that she had known Kennedy but denied any engagement or lawsuit.
JFK's most notorious girlfriend was Judith Campbell Exner. In early 1962, bugs placed in a Chicago Mafia hangout uncovered something that staggered even Hoover: The statuesque Exner, mistress of the president (she called him at the White House 90 times), was also a favourite bedmate of Mob boss Sam "Momo" Giancana.
Article continues below advertisement
"Perhaps for the first time, Jack Kennedy had no doubts that Hoover now possessed information that, if leaked, could destroy his presidency," says Hoover biographer Curt Gentry.
Hoover demanded a meeting with Kennedy. Details about their March 22, 1962, luncheon disappeared with the death of both parties —oddly, Hoover kept no record of it in his personal file — but Exner learned the gist of their probably one-sided conversation:
Article continues below advertisement
"He let him know that he knew about Jack's relationship with me," says Exner, who claimed she had an abortion after becoming pregnant with Kennedy's baby almost a year before he was assassinated. "Right after meeting, Jack called me, furious. He couldn't believe that Hoover would have the audacity to do this face-to-face, in a sense trying to threaten him."
Article continues below advertisement
The threats would continue until Nov. 22, when a bullet in Dallas ended Camelot and all of J. Edgar Hoover's worries. The day after his chief executive was murdered and Johnson was sworn in as 36th President, Hoover spent a happy-go-lucky day at the races.
Article continues below advertisement
HELEN KELLER
Although blind, deaf and mute, Helen Keller was a courageous inspiration to all, suspicious Hoover kept a wary eye on her, suspecting Keller of being a communist supporter.
His file on the heroic woman contained letters in which she's denounced by informers as "a member of the Communist, Nazi or Fascist parties." And it didn't help Keller's case when, upon entering the Soviet consulate office in New York, she exclaimed, "Finally, I am on Soviet soil."
Article continues below advertisement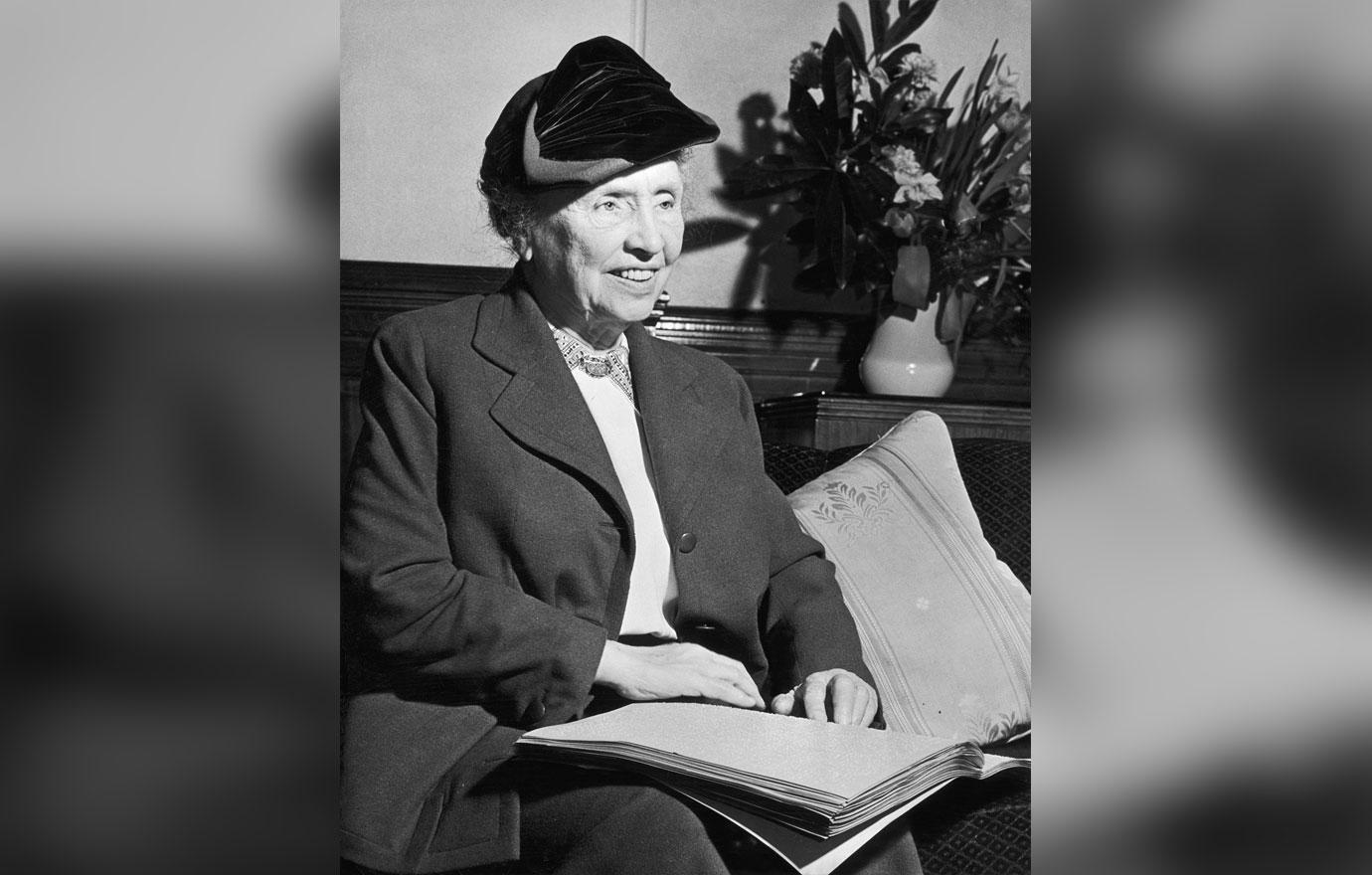 Article continues below advertisement
Keller probably never knew about how much Hoover disapproved of her political learnings. Her file shows she wrote cordial letters to him on several occasions, asking fr his support for the American Federation for the Blind.
Hoover's distaste for Keller was clear in what he wrote on top of one of the notes she'd sent him: "This letter is not to be acknowledged."
Article continues below advertisement
BURT LANCASTER
Hoover was furious when Hollywood heartthrob Burt Lancaster received an Academy Award nomination for his role as convicted killer and alleged homosexual Robert Stroud in 1962's "Birdman of Alcatraz."
Lancaster already raised the FBI chief's ire in the 1950s when he blasted the congressional committee conducting a witch hunt for suspected communists in Tinseltown.
Article continues below advertisement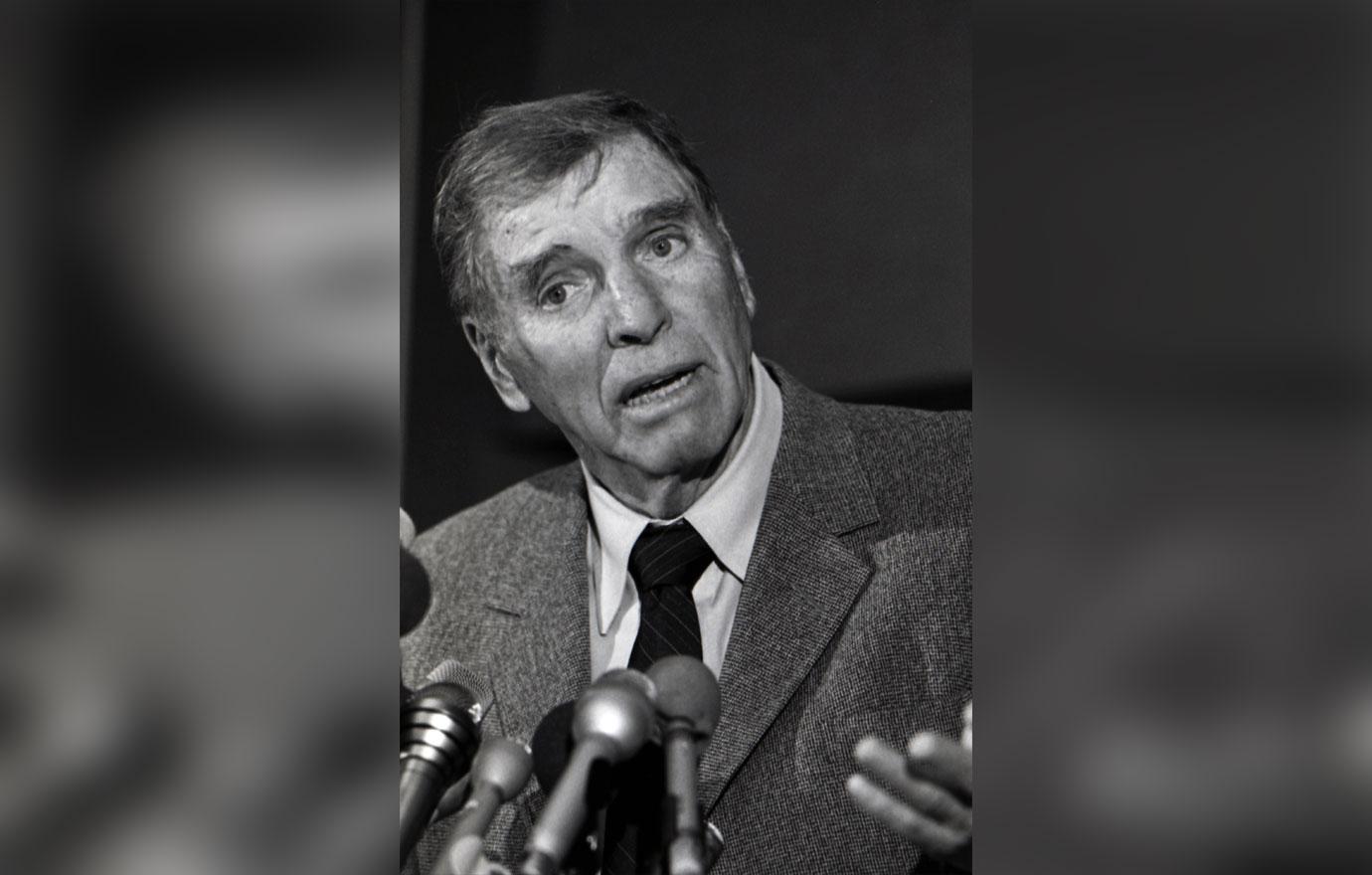 Article continues below advertisement
Lancaster, who succumbed to a heart attack in 1994 at age 80, also gave roles to actors on the committee list of Russian sympathizers.
Article continues below advertisement
So, when the star applied for a long-term visa to shoot a film in Mexico, Hoover's long arm of the law jerked him around.
Lancaster was forced to sign an affidavit stating he wasn't a communist before the visa was granted by the U.S. State Department. Lancaster knew Hoover was behind the bid to embarrass him.
Article continues below advertisement
CHARLES A. LINDBERGH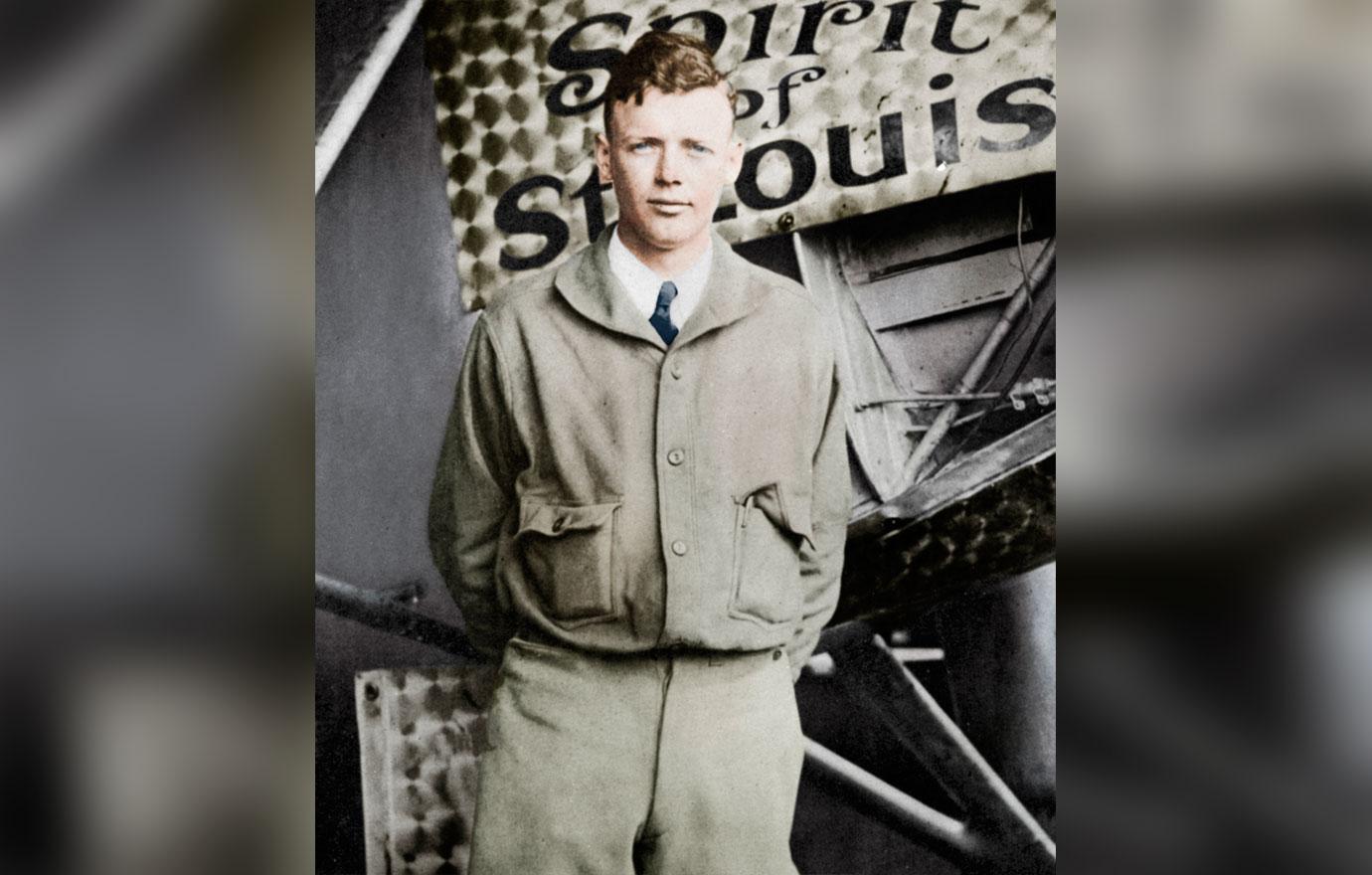 In one of its most frustrating episodes, the FBI had to sit out the crime of the century.
The kidnapping of aviator Charles A. Lindbergh's infant son, Charles Augustus Lindbergh Jr., from the family's home in Highfields, N.J., on March 1, 1932, stunned the nation. Unfortunately for J. Edgar Hoover, however, kidnapping was not a federal offense — which meant that the FBI, then simply known as the Bureau of Investigation, had no authority in the case.
Article continues below advertisement
Still, Hoover wasn't about to let such a big fish get away. Lindbergh was a national hero, the first person to fly solo across the Atlantic, and he and his wife were darlings of the press. Hoover offered "unofficial" assistant to the Lindberghs — though they refused even to meet with him — and then to New Jersey State Police Superintendent Col. H. Norman Schwarzkopf (whose son we came to know as a Persian Gulf War hero), who was in charge of the investigation.
Article continues below advertisement
Schwarzkopf's state police refused to share information with the "federal glory hunters." When they hit a roadblock deciphering the ransom notes, they went to England's Scotland Yard for help rather than crawl to the FBI.
Article continues below advertisement
But aware that cracking the case would generate enormous publicity for the fledging Bureau, Hoover ordered agents to establish their own investigative unit, code-named "CALNAP." Without access to crucial evidence — the ladder the kidnapper(s) used to climb to the Lindbergh's second-floor nursery, the ransom notes that were sent — the agents resorted to checking dozens of over-the-ransom leads.
Article continues below advertisement
"They spent hundreds of hours trying to track down the tips of cranks, psychics and anonymous callers with obscure grudges," wrote Hoover biographer Curt Gentry. "Leon Turrou, a member of the Lindbergh squad, was present when FBI agents 'found' the child, in the home of an Italian couple. Before alerting Hoover, who was waiting to inform the press, Turrou thought to lift the baby's underclothing, to discover that he was holding a baby girl." Charles Jr. was found dead in a shallow grave not far from the Lindbergh home in May 1932.
Article continues below advertisement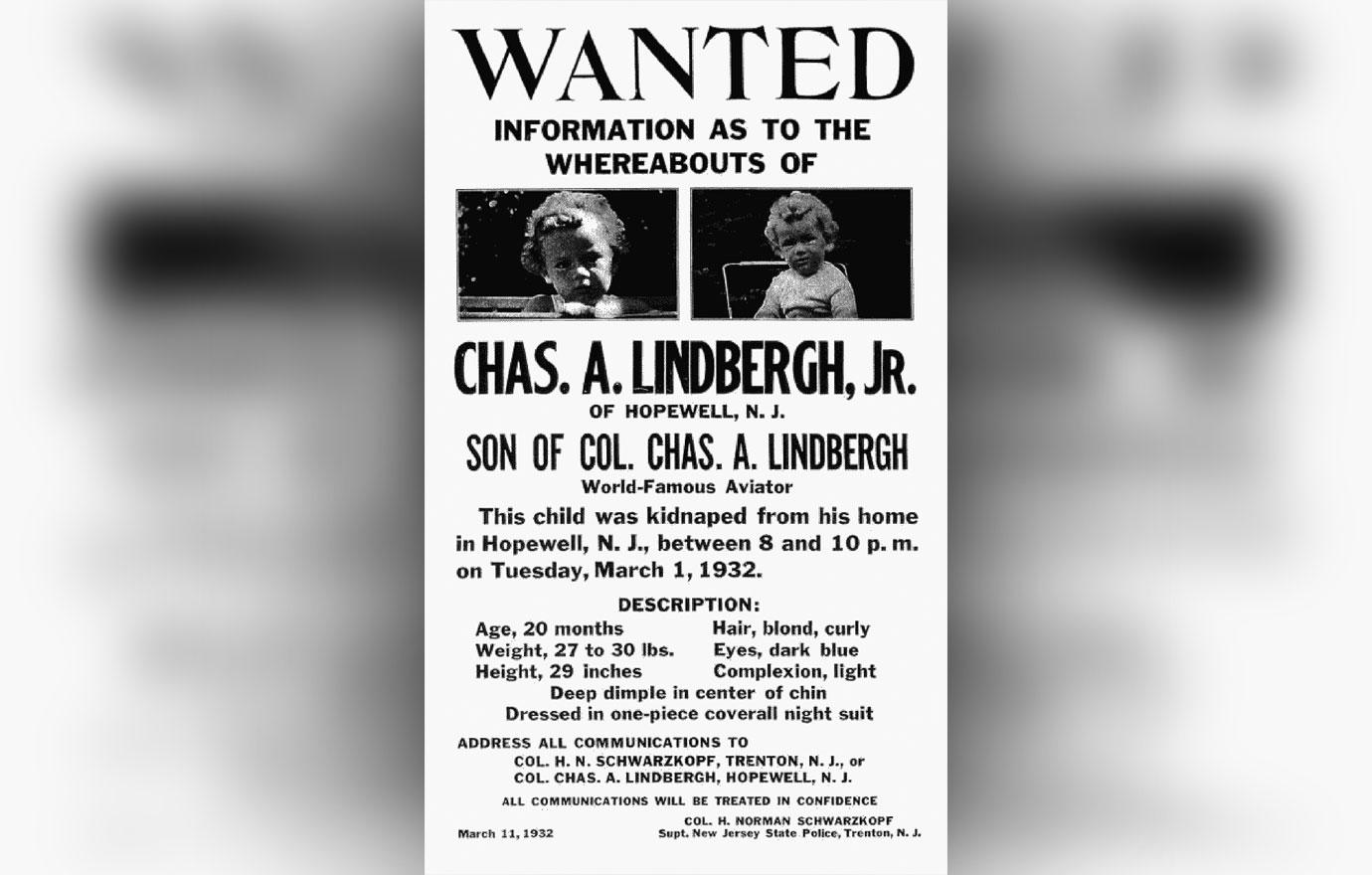 Article continues below advertisement
On Sept. 19, 1934, the part-time carpenter Richard Bruno Hauptmann was arrested when he was linked to a gold certificate used in the ransom drop; more than $14,000 of the ransom money was also found in his garage. Still, J. Edgar Hoover remarked, "I am skeptical of some of the evidence." Sour grapes, perhaps, but a scan of dozens of long-suppressed interoffice Bureau memos show that New Jersey police may have been determined to convict Hauptmann no matter what.
A neighbor of the Lindberghs ID'd Hauptmann as a man he'd seen near the crime scene. An FBI memo, though, labeled the witness "a confirmed liar and totally unreliable."
Article continues below advertisement
The jury that convicted Hauptmann was told no fingerprints were lifted from the first ransom note. But in a letter to Hoover, Schwarzkopf wrote that a clear set was lifted and did not belong to Hauptmann. Hoover also stated in a Sept. 24, 1934, memo that Hauptmann's fingerprints did not match "the latent impressions developed on the ransom notes and money." And an FBI document makes it clear that instead of the large sums of money the prosecution claimed, the amount in Hauptmann's bank accounts never exceeded $12,000.
Article continues below advertisement
Even if Hauptmann was guilty, the Bureau was almost certain he couldn't have acted alone; they felt it would have been impossible for one man to have climbed through a small window then back down a flimsy ladder with a child in his arms.
None of this mattered to the New Jersey State Police or to the jury that convicted Hauptmann. He was electrocuted on April 3, 1936. His widow tried to clear his name for nearly 60 years before she died in 1994.
Article continues below advertisement
LIBERACE
The most interesting about Liberace's FBI file is what's missing. With J. Edgar Hoover's penchant for peeking celebrity bedrooms — especially if their denizens were suspected of being gay —it's surprising there's so little about homosexuality in the sequin-spangled pianist's massive file.
Article continues below advertisement
There are a few 1996 memos titled "COMPROMISE AND EXTORTION OF HOMOSEXUALS," which listed Wladziu Valentino Liberace — his full name — as the "victim," but all the juicy details are blacked out. Hoover thought the entertainer should be interviewed, but field agents convinced him that "little or nothing would be gained" from the chat. End of affair.
An odd addition to the files is a list of eateries in New York's Greenwich Village that the Bureau claimed were frequent by gays:
Article continues below advertisement
"A majority of the bars and restaurants in this area cater to lesbians and homosexuals, quite a few of whom reside in the area and are not inhibited in their pursuit of their amorous conquests… There will also be found a segment of the tourist trade who go to the village to observe the lesbians and queers at play and to enjoy the atmosphere of the 'gay life,'" states the clearly homophobic memo.
Article continues below advertisement
The pianist ran afoul of the law once, though: An "urgent" 1969 teletype to Hoover from the Bureau's Buffalo office notes that "during review of telephone conversations… subject ascertained that Liberace… has been making long-distance bets with another Buffalo bookie for several years." His wagers ranged from $40 to $60 — hardly enough to make him a candidate for Public Enemy No. 1, but sufficient for a U.S. Attorney to consider hauling him before a grand jury.
Article continues below advertisement
During his hokey, over-the-top shows, Liberace usually held up his hands and joked, "People ask how I can play with all of these rings, I reply, 'Very well, thank you.'"
Interestingly, if he'd worn more of those baubles — rather than leave them behind in his Dallas hotel room — on the night of Feb 14, 1974, his FBI file would be nearly empty. That's the night a prowler broke in and made off with the pianist's stash of jewelry, a theft detailed in the lion's share of the report's 400-plus pages.
Article continues below advertisement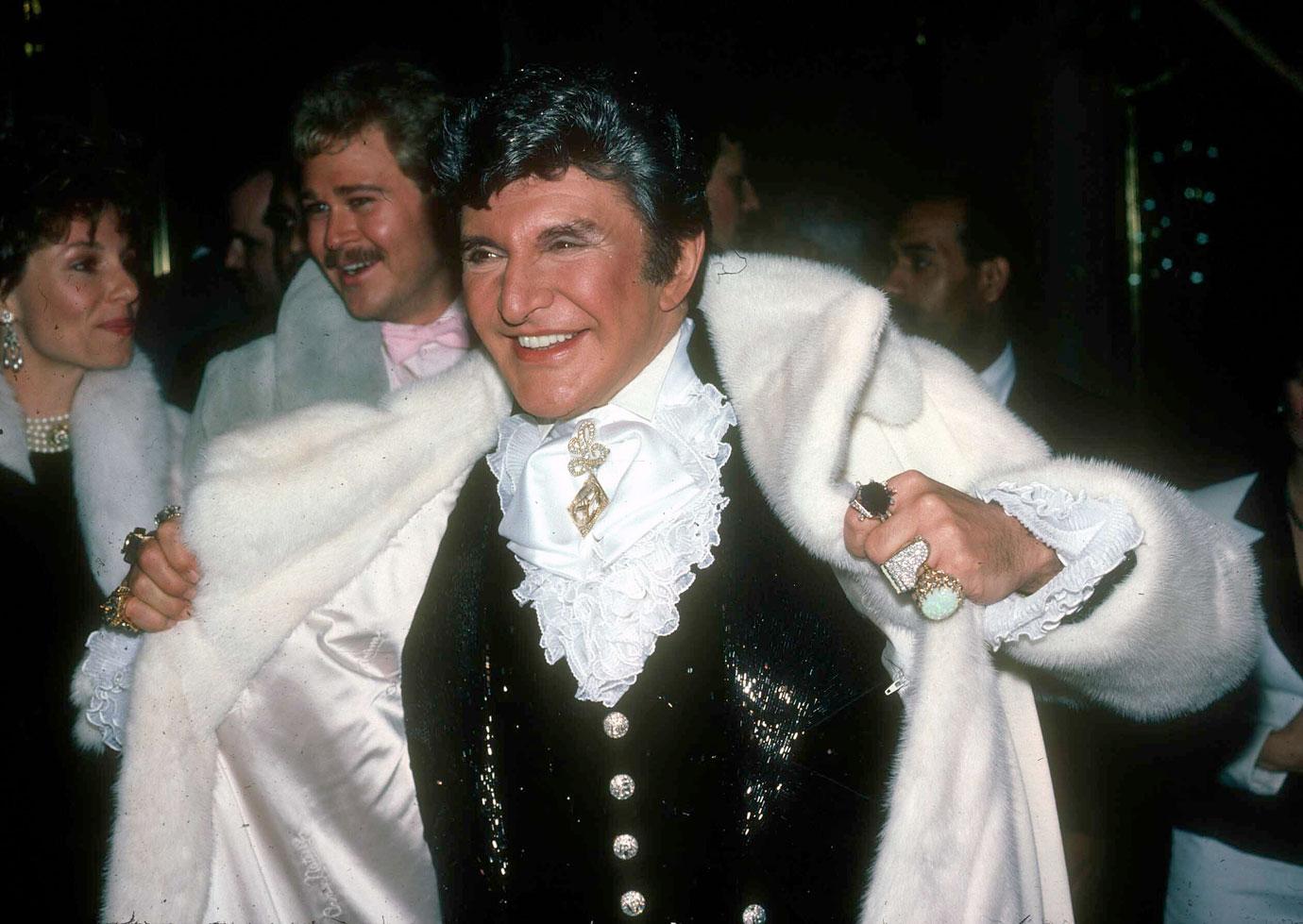 Article continues below advertisement
"Most of the jewelry was used in Mr. Liberace's performances and would be considered exceptional and flamboyant," states an investigating agent.
Article continues below advertisement
He got that right: Among the $24,000 worth of items stolen — and itemized by Liberace, who made drawings of bigger pieces — were a green jade pin set in gold studded with diamonds that spelled out "Liberace," and a Tiffany watch with diamonds in the shape of the opening notes "I'll Be Seeing You," his theme song.
Article continues below advertisement
The FBI ruled out an inside job — "most of the people staying in the adjacent rooms were law enforcement officials attending an American Academy of Forensic Science Convention" — and finally found the goodies in the hands of professional jewel thief in Chicago.
Liberace got it all back, and continued tickling his candelabra-illuminated ivories — free of FBI security — until his death from AIDS in 1987.
Article continues below advertisement
PETER LAWFORD
Peter Lawford turned his mother in to the FBI. Lawford, a debonair actor and Kennedy family hanger-on — he procured women for John F. Kennedy on the president's California swings — had written off his unstable mama in 1994, when she lied to Lawford's boss, MGM chief Louis B. Mayer, fibbing that her son was gay, to pay Lawford back for chasing after starlets instead of spending time by her side.
Article continues below advertisement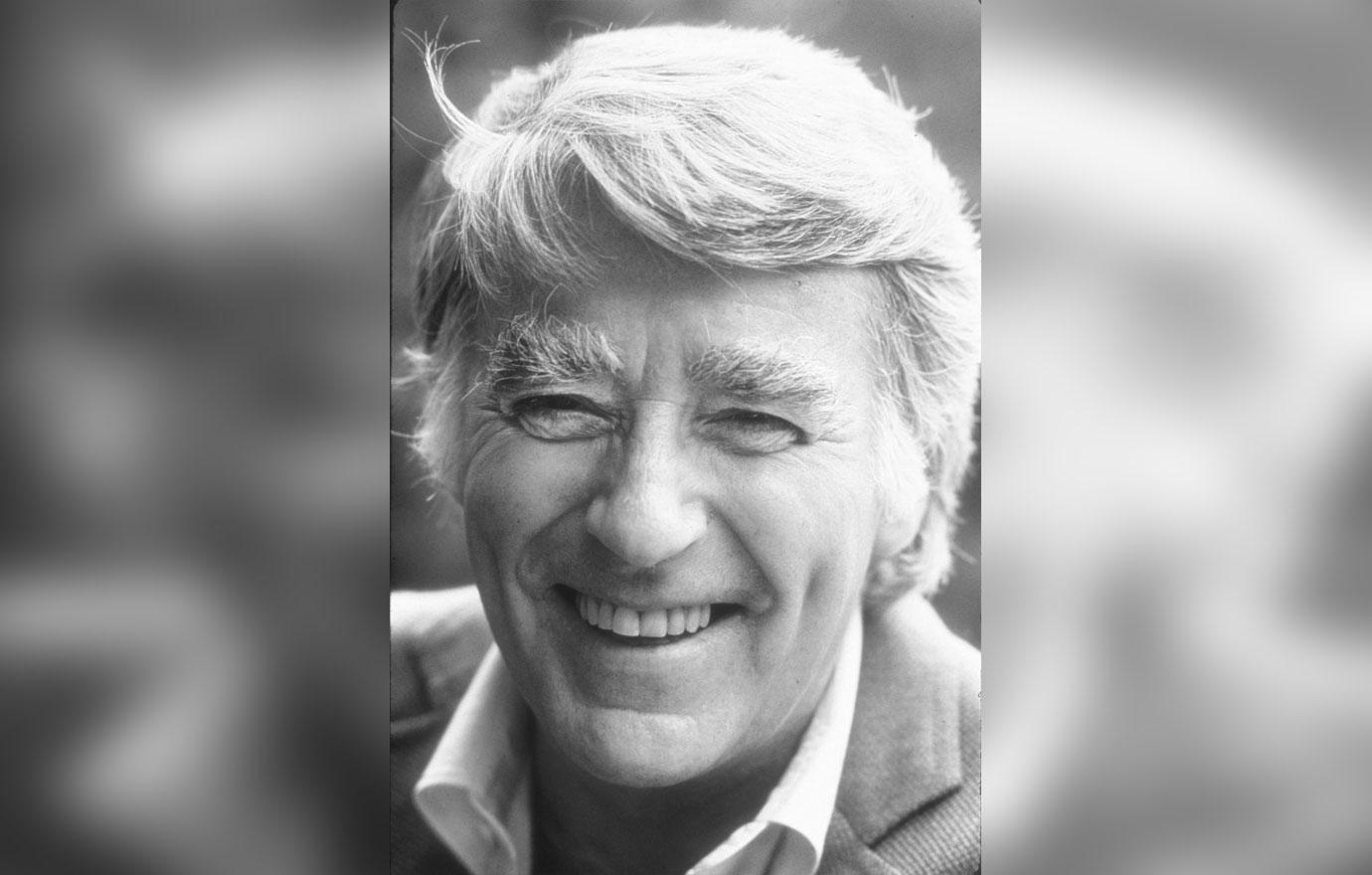 Article continues below advertisement
Mayer was taken in by the highborn Lady Lawford and insisted that Lawford take daily injections to "cure" his homosexuality. Once Lawford, a notorious ladies' man, found out his mom was behind the accusations, he never forgave her. And when others began writing to him complaining about her antics, he washed his hands of the matter and turned everything over to the FBI.
"It has come to my attention that Mrs. May Lawford has embarked on a campaign of libel and slander against me," wrote one victim in a 1963 letter. "The most dastardly of her attacks is the one in which she states that I am a 'communist,'" — a serious charge in the Cold War era. The writer also made it clear that Lawford was numero uno on his mom's enemies list: "She has been telling people that you are 'giving money to dirty, filthy [racial epithet]' while she doesn't even have enough to eat, and she has to sacrifice some of her food so she can feed her cats."
Article continues below advertisement
Lawford made an auspicious debut in Bureau files shortly before his marriage to Patricia Kennedy, JFK's sister, in 1954. When Hoover asked agents to check into the actor's past, they unearthed a bombshell:
Article continues below advertisement
"Lawford on Dec. 17, 1946, had contacted… the well-known Los Angeles call house madam, in an effort to talk to one… of [name deleted] call girls. [Name deleted] was not in… and Lawford requested that she call him on the Mocambo Night Club. On another occasion, in 1950, information was developed that a call house girl known as [name deleted]… was 'reportedly a frequent trick for movie actor Peter Lawford."
Lawford's penchant for hookers was just the kind of dirt Hoover liked to keep on file. It was also a boon for JFK, who made ample use of his brother-in-law's talents as a high-class pimp.
Article continues below advertisement
JOHN LENNON
A shocking secret plot to kick John Lennon and the Beatles out of America was behind Elvis Presley's famed White House meeting with President Richard Nixon. At their Dec. 21, 1970, get-together, Elvis coaxed Nixon into naming him a special drug enforcement agent and even giving him a badge. But the bombshell book, "Elvis Meets the Beatles," revealed the reason behind the strange appointment was the rocker's secret feud with Lennon and the Beatles.
Article continues below advertisement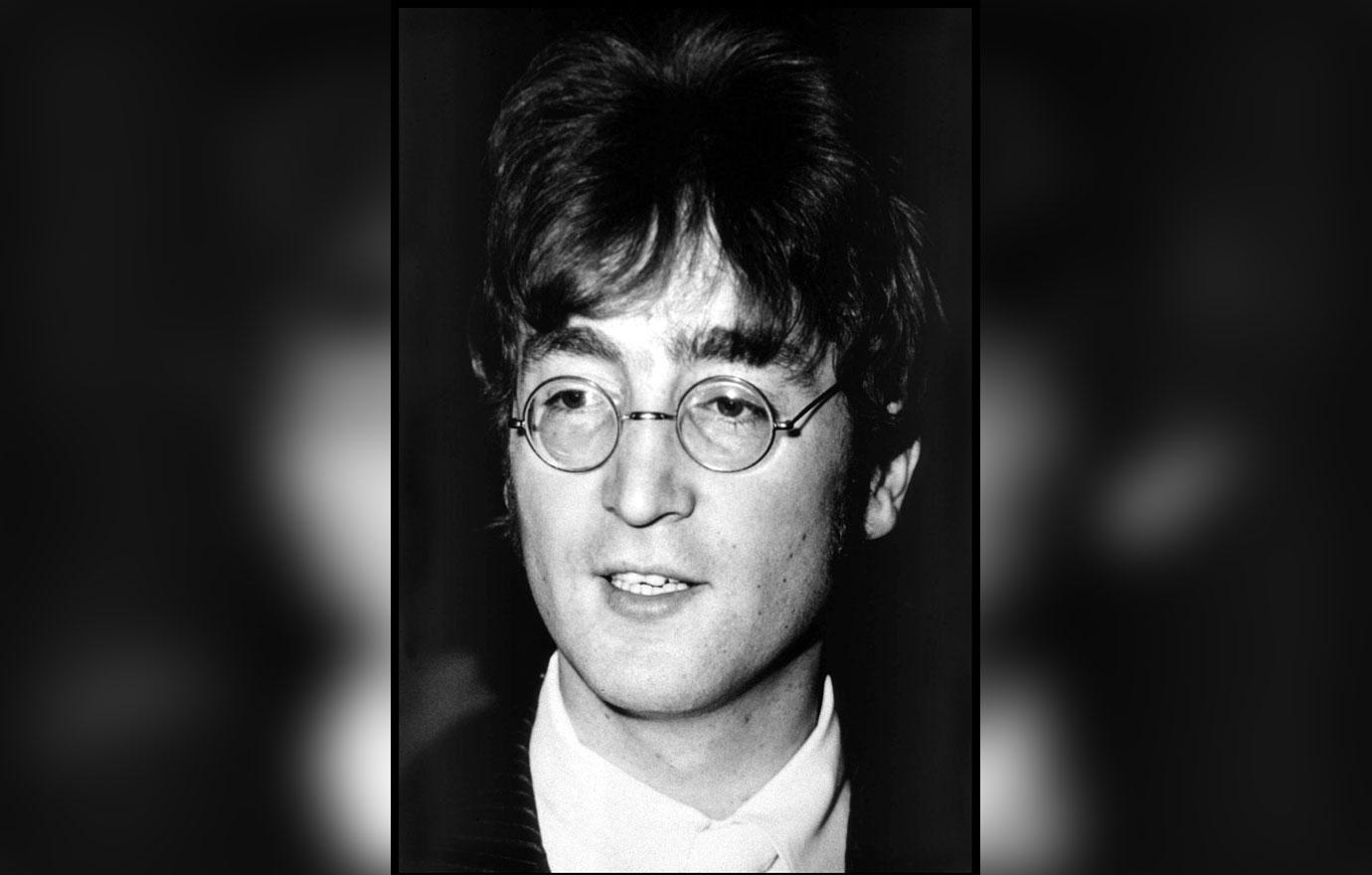 Article continues below advertisement
Jealous of their success, Elvis wanted Lennon and the Fab Four booted out of the U.S. for good, say authors Chris Hutchins and Peter Thompson. Elvis was especially furious at Lennon for mocking him at his one and only meeting with the Brit group in L.A., one of Elvis' lovers revealed. The beauty, who asked to remain anonymous, detailed a shocking exchange between the stars.
When Elvis boasted: "I'm making movies at a million bucks a time and one of 'em — I won't say which one — took only 15 days to complete," snarky Lennon shot back: "Well, we've got an hour to spare now. Let's make an epic together." Outraged, Elvis schemed to get rid of his musical rivals by portraying them as "filthy unkempt" druggies who were leading America's youth astray with sexually suggestive music, says the book.
Article continues below advertisement
In addition to getting Nixon's blessing as a warrior against drugs, Elvis enlisted Hoover and squealed on the Beatles in a meeting with agents. According to secret FBI files obtained by the authors, Elvis told agents that "the Beatles laid the groundwork for many of the problems we are having with young people." After the tip by Elvis, FBI honcho Hoover ordered an immediate update of Lennon's files and put him and his wife, Yoko Ono, under surveillance, the authors write.
Hoover even tried to get Lennon and Yoko Ono booted out of the country by serving them with a deportation order linked to a minor drug bust in England. Lennon's lawyers beat the deportation, but Elvis and Hoover continued a campaign to get Lennon banished from America. "Kick him out and keep him out was how Elvis put it to the guys," says the book.
Become a Front Page Detective
Sign up to receive breaking
Front Page Detectives
news and exclusive investigations.
More Stories