The FBI's Hollywood Files from A-Z: How Natalie Wood, John Travolta, Malcom X and Others Became Federal Targets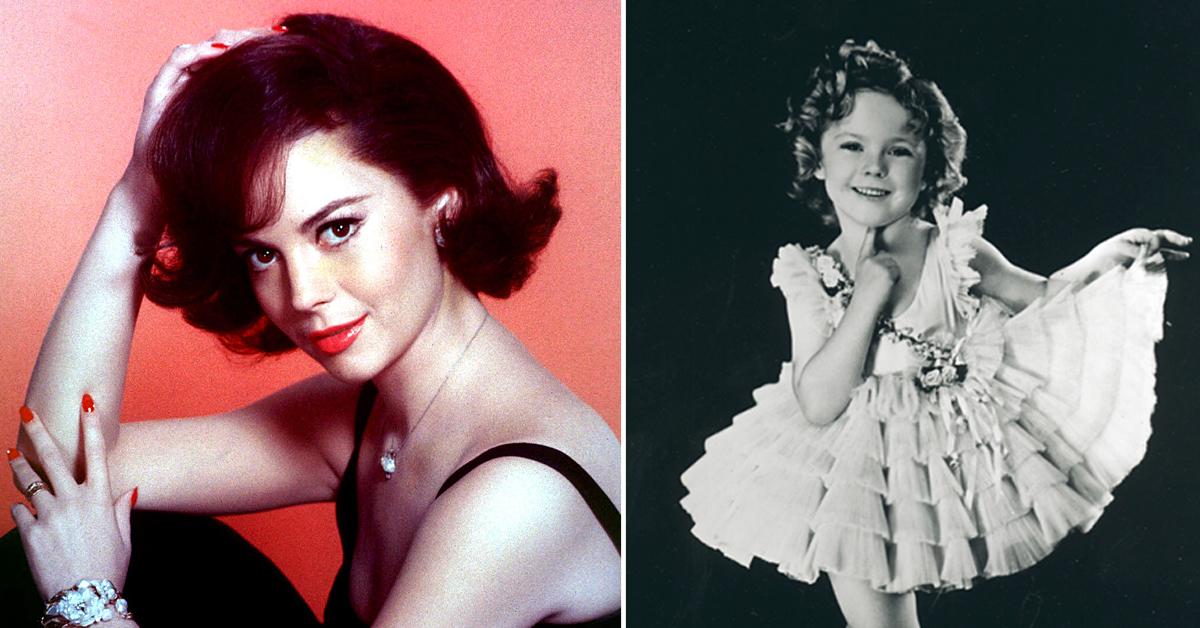 The FBI has an image. The clean-cut, dark-suit, sunglass, earpiece. The ones who are called in to help local police or when there is a serious crime.
Article continues below advertisement
It's an image the agency has created from its inception by J. Edgar Hoover. But, whether for Hoover's political gain or investigative purposes, the agency has gone beyond its initial scope on occasion. Hoover used the FBI to harass and bully any potential threats. The agency has used the newest technology to track, investigate and watch seemingly anyone it chooses.
Those in Hollywood are no exception.
The FBI targeted magazines that printed gossip about Hoover's personal life. Then moved on to potential communists during the "Red Scare." Now, the FBI seems to investigate any statement that comes its way or anybody in the national spotlight.
Article continues below advertisement
Even the so-called squeaky-clean seem to have found themselves under the FBI's microscope. Celebrities such as Bob Hope, Helen Keller and John Travolta found themselves within FBI's files.
The following 8-part series looks at the celebrities who found themselves in the FBI crosshairs, why and some jaw-dropping allegations about their personal lives.
Many of the files are available for public consumption through the FBI Vault.
Article continues below advertisement
Some investigations turned out to be warranted with criminal charges and convictions. Others seem nothing more than to harass and intimidate. Here are the FBI files of Hollywood from A-Z.
Article continues below advertisement
SHIRLEY TEMPLE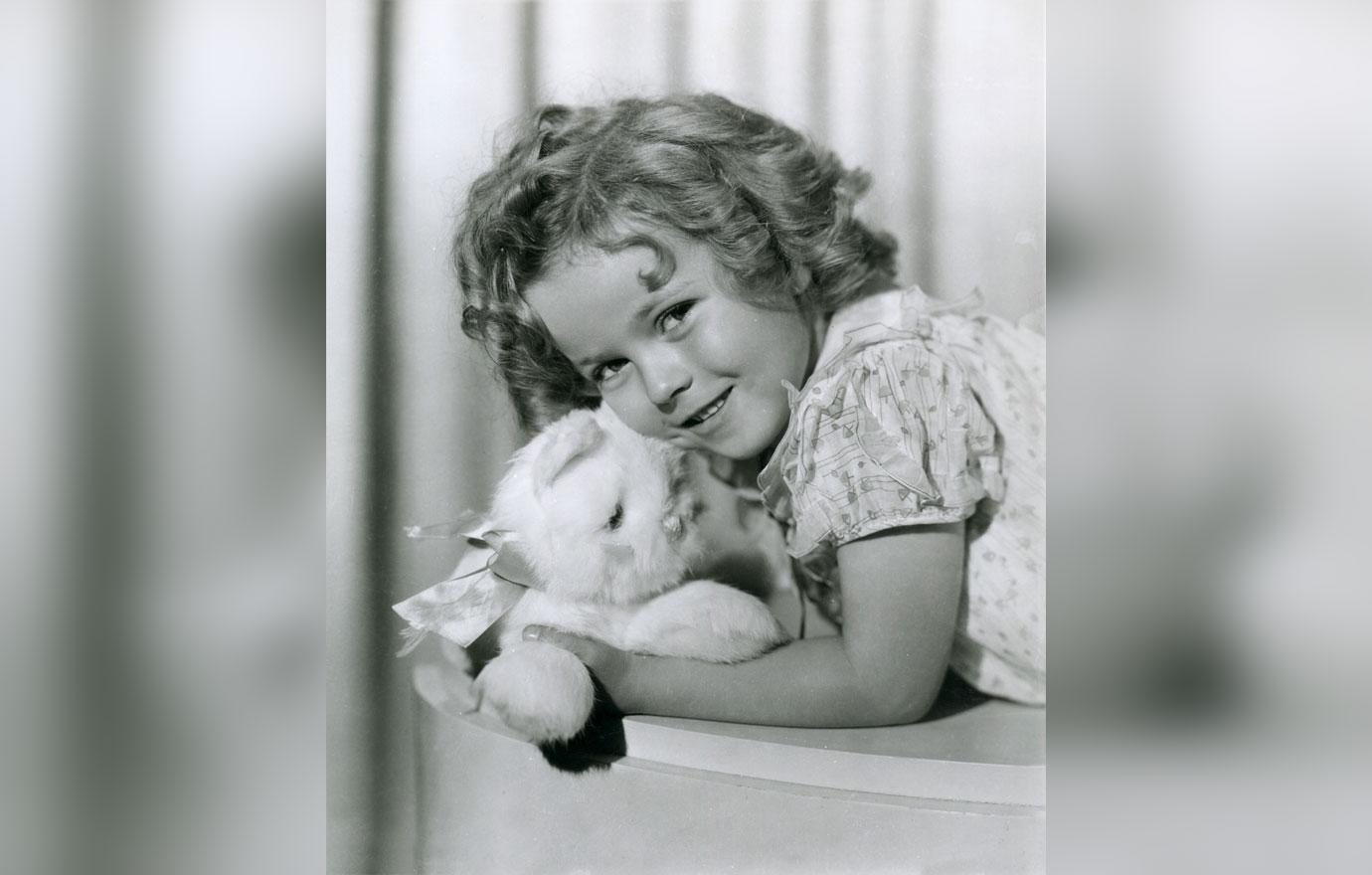 J. Edgar Hoover always had a soft spot for little Shirley Temple. The child star was a frequent object of extortion attempts, and the FBI was called in on several occasions to protect her from would-be thieves and kidnappers.
When she was 11 years old, FBI agents intercepted a woman who pointed a loaded gun at Temple during a personal appearance. The deranged woman believed the pint-size actress had stolen the soul of her baby, who died at birth.
In return for the Bureau's help, the publicity-loving FBI director was granted numerous photo ops with America's favorite moppet.
Article continues below advertisement
In her autobiography, "Child Star," Temple described her relationship with Hoover as a long, close friendship. But that didn't keep her from being labeled a supporter of Communism by the House Un-American Activities Committee in 1938. In what she described as a "shabby moment for America," the committee charged Temple, 10, with "lending her name to Communism" by cabling greetings to the Paris newspaper Ce Soir, which was thought to be Communist-owned.
In 1950, at age 22, Temple met a young man in Hawaii who captured her interest. His name was Charlie Black.
She made discreet inquiries, and the news she heard was mixed: One informant said Black was a guitar player who'd never amount to anything. A woman friend even suggested that since he hadn't made a play for her, he must not like girls.
Article continues below advertisement
Before giving her heart, Temple wanted to know more. After all, she'd already been disappointed in love, having just ended her four-year marriage to actor John Agar, which she described as a "terrible mistake."
The FBI always got their man, she reasoned. Perhaps the FBI could also help her get hers, too.
"Fifteen years earlier, J. Edgar Hoover had [begun] a long, sub-rosa bureaucratic policy of kindness to my family," Temple wrote in her memoir. "To verify a prospective husband for a longtime friend was hardly in the FBI charter, but I felt no impropriety to ask."
Article continues below advertisement
Several days later, an agent came to see Temple. The verdict on Black: A-OK. "Smart, clean as a hound's tooth, patriotic," reported the agent. "From a fine family, highly regarded by everyone around. Regular American applesauce."
Temple was ecstatic. "Leaping to my feet, I kissed his cheek. He looked pleased but perplexed. Maybe FBI agents don't often get kissed for helping a friend."
The couple wed in 1950 and remained together for 54 years.
Article continues below advertisement
JOHN TRAVOLTA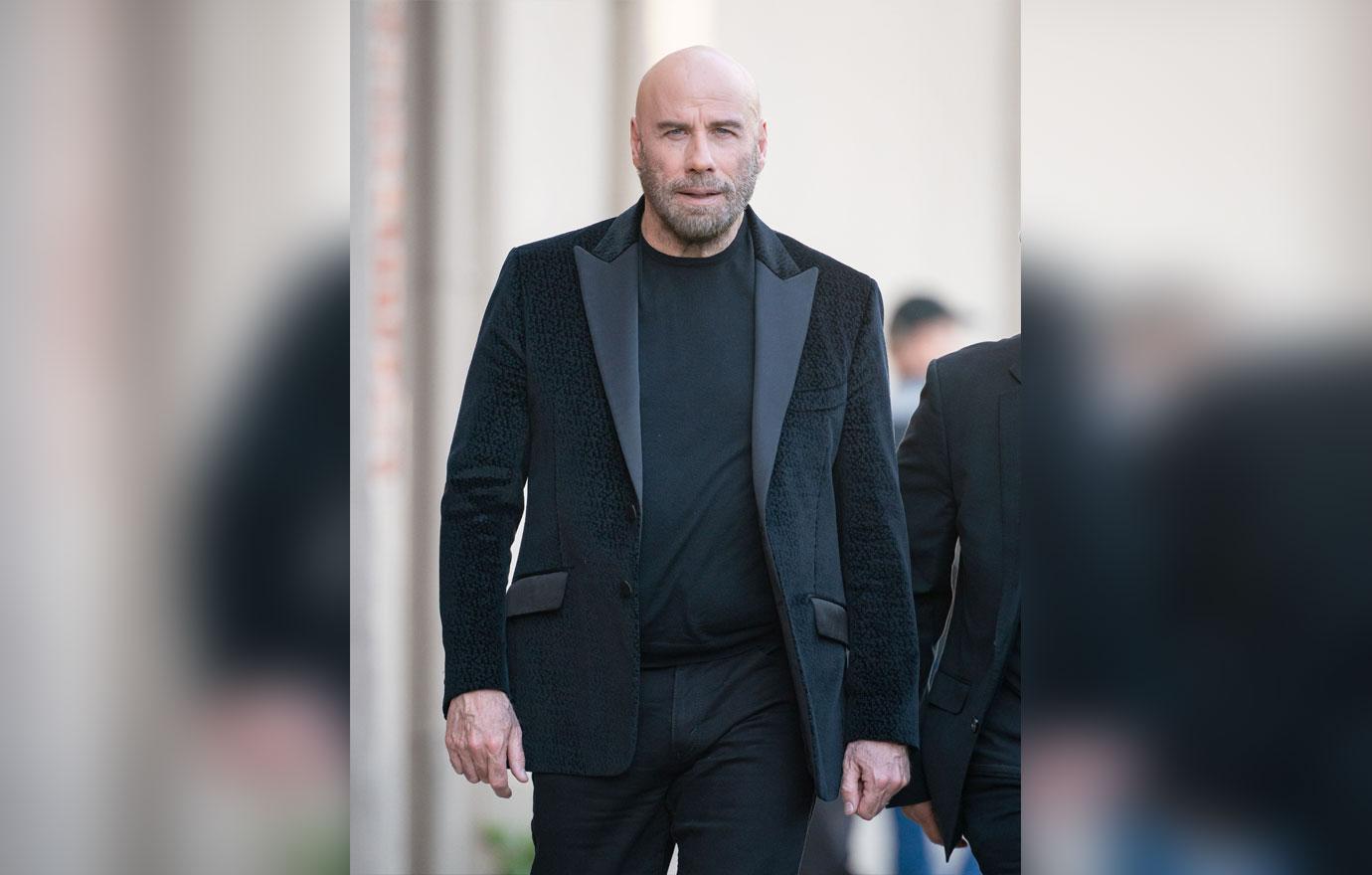 The controversial Church of Scientology — which claims celebrities such as John Travolta and Kirstie Alley as members — came under Bureau scrutiny for brainwashing, torture and even murder. In thousands of pages of files, the FBI called the shadowy, secretive religion a "cult" and said it attracted "perverts, hypochondriacs and curiosity seekers."
A March 1981 document revealed that, according to a police report, church member William Fisk had been "shot to death before members of the group in the Seattle headquarters in the Church of Scientology" on Sept. 11, 1963. The "premeditated killing" was carried out by an enraged husband who believed Fisk and the church had urged his wife to dump him.
Article continues below advertisement
The files also described church founder L. Ron Hubbard as "hopelessly insane" and suffering from "paranoid schizophrenia." Hubbard's second wife, Sara Northrup, accused him of physical and psychological torture through "denial of sleep, beatings, strangulations and suggestions that she kill herself," the files said.
In another bizarre incident, officials in New Jersey accused the church of practicing surgery without a license and conducting "scientific torture experiments."
The FBI raided the church's offices in Washington, D.C., and Los Angeles in 1977 and arrested 11 members, including Hubbard's third wife, Mary Sue Whipp, on espionage and conspiracy charges. Hubbard was labeled an unindicted co-conspirator and went into deep hiding. After his death at age 74 in 1986, church leaders said Hubbard had decided to "drop his body" to continue his work on another planet.
Article continues below advertisement
A church representative said the claims made in the FBI documents "all have been proven to be false and evince the harassment of a new religion in its formative years."
NATALIE WOOD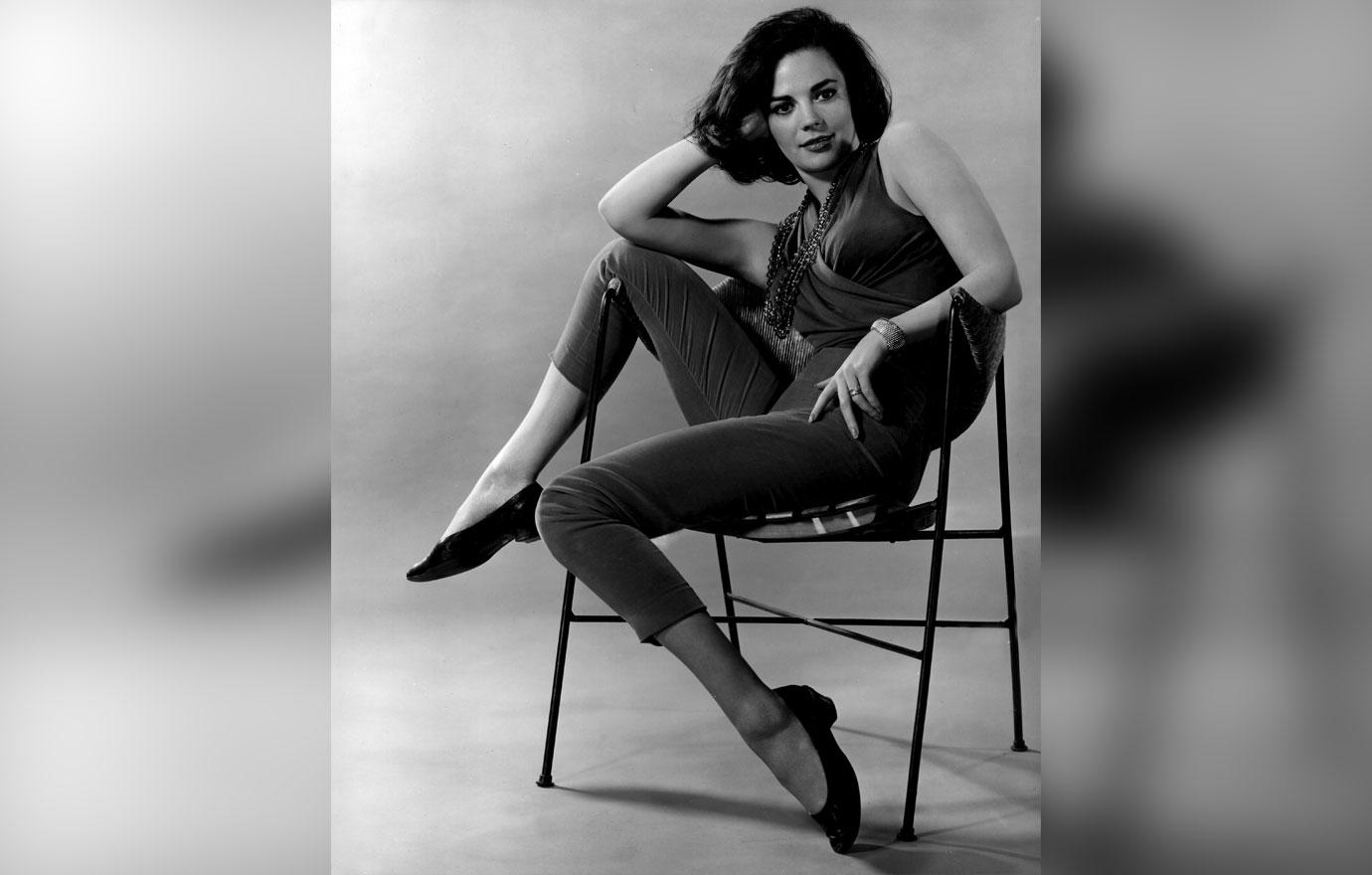 In 1963, Natalie Wood's secretary took a call in the actress' New York hotel suite from a person who claimed to be a Mr. Shiff from the FBI. He asked if Wood's jewels were in the suite or the hotel vault. When told that the jewels were in the suite, he offered to come to the hotel and guard them. The man left a phone number, which Wood's secretary called, but the FBI office answered. Later, after reading the message left by Mr. Shiff, Wood herself called the FBI and asked for Mr. Shiff.
"The FBI had no such investigator on their rolls," Wood said. "When I told them what had happened, they rushed two men over to my suite."
Article continues below advertisement
The FBI guards stayed with Wood for the remainder of her three-day stay, but no Mr. Shiff ever showed up. The Bureau had little interest in bagging a jewel thief — in truth, they thought they were hot on the trail of someone committing a far more serious crime: impersonating an FBI agent.
To this day, the FBI doesn't know whether the incident was an aborted robbery or a prank. Three years later, Wood called the FBI again, this time to determine the whereabouts of a case of jewels that had vanished during a plane flight from Los Angeles to London. She claimed she'd put the case under her seat, then fallen asleep, and that the jewels were gone when she touched down. They later turned up safe and sound in L.A. "No evidence of theft," notes a teletype to the FBI's Washington headquarters.
Article continues below advertisement
In 1979, Wood and husband Robert Wagner accused Spelling-Goldberg Productions with shortchanging them in profits owed them from "Charlie's Angels," of which the couple were part owners. They claimed producer Aaron Spelling diverted $1 million in profits from the TV show to another of his productions, "Starsky and Hutch," to avoid paying the Wagners.
The FBI declined to get involved because no federal laws had been broken. Eventually, no charges were brought due to lack of evidence, although the local district attorney reprimanded Spelling for careless bookkeeping.
MALCOLM X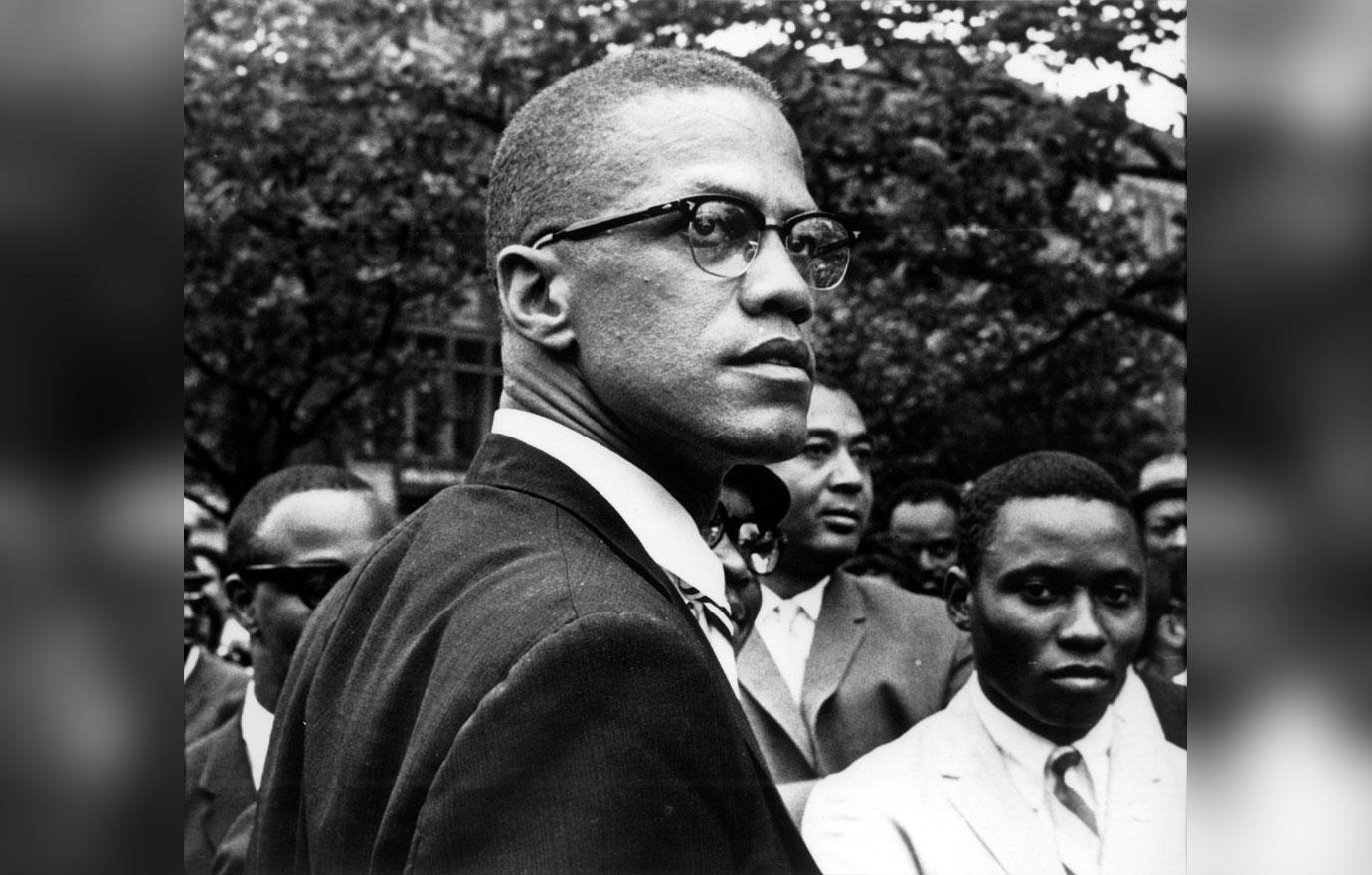 Malcolm X was still a hot topic for the FBI long after his death. The man — also known as el-Hajj Malik el-Shabazz —was gunned down on Feb. 21, 1965, the Bureau continued to report on him well into the 1970s.
Article continues below advertisement
Shortly after the assassination, Hoover became so intrigued by a newspaper column describing Malcolm's criminal record — "dope addict, pimp and thief" — he ordered agents to gather even more information on the late activist. Exactly what Hoover planned to do with this data is anyone's guess.
Alarms first went off about Malcolm X when he announced the assassination of President John F. Kennedy was a case "of the chickens coming home to roost" — a statement tantamount to waving a loaded gun in an agent's face.
Hoover's blood pressure got a further boost when Malcolm X split with the Nation of Islam to form the rival Muslim Mosque. According to a March 1964 FBI memo, "Malcolm X urged Negroes to form rifle clubs to protect their lives and property in time of emergencies."
Hoover then ordered the wiretapping of Malcolm X's home phone. The Bureau watched his every move — who he met, who he was bankrolled by, what he said — both in the U.S. and on trips abroad.
Article continues below advertisement
But it was Malcolm's efforts to discredit his mentor, Nation of Islam founder Elijah Muhammad, that led to his own downfall. In June 1964, the Bureau learned that Malcolm X sent an assistant to contact two women who said they'd had illegitimate children with Muhammad. He eventually discovered that the supposedly morally upright National of Islam leader, who claimed to have been hand-chosen by Allah, had turned his secretarial staff into a harem and sired nine illegitimate kids.
Later the Bureau discovered that, during the week of his murder, Malcolm had made a speech recalling a 1960 meeting between Nation of Islam representatives and Ku Klux Klan officials "…for the purpose of negotiating for land for Elijah Muhammad to set up a separate state in Georgia or in South Carolina. Malcolm further alleged that [the] American Nazi party and KKK and Elijah Muhammad were connected.
The battle between the two groups kept the FBI busy. The firebombing of Malcolm's home, the death threats against him — the FBI investigated it all. Their conclusion: that it was probably the work of incensed Nation of Islam members — the same people who were almost certainly behind his murder.
Become a Front Page Detective
Sign up to receive breaking
Front Page Detectives
news and exclusive investigations.
More Stories