'They Are Out There': Why Expert Believes Bigfoot Is Real and Fears Humans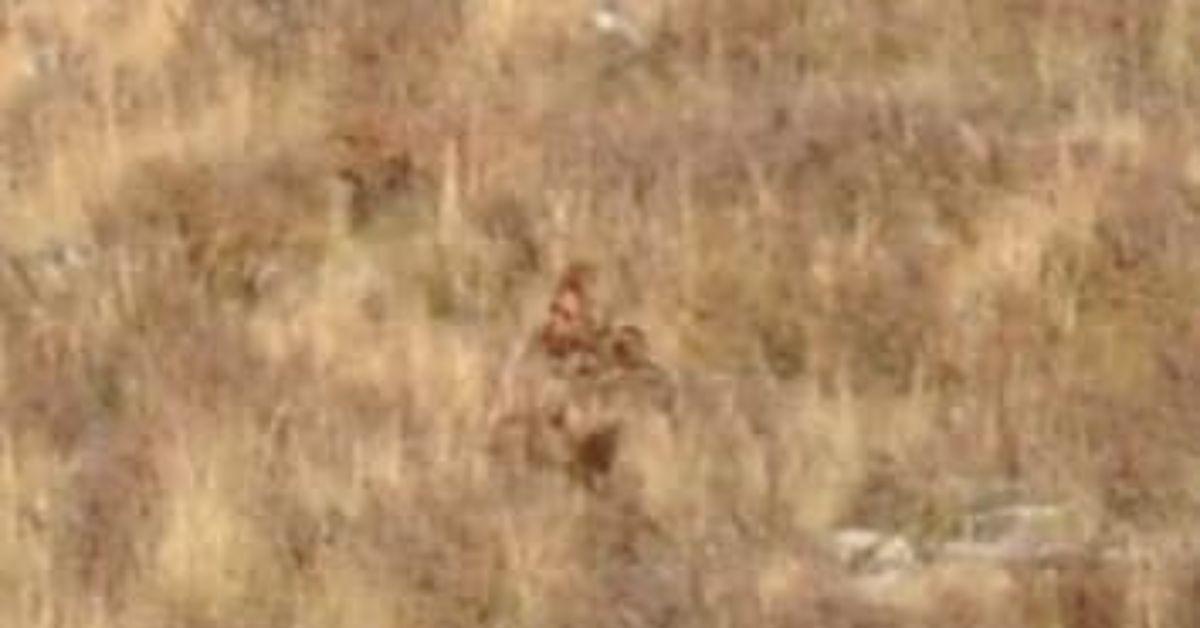 Recent footage of an alleged Bigfoot in Colorado has ignited debate on the internet. Some enthusiasts are confident this proves that the creature is real, while others have been skeptical.
As Knewz.com reported, Bigfoot expert Michael Rugg weighed in on the debate.
Article continues below advertisement
"I have to say I looked at the video and [the creature] had a strong possibility of being a guy in a suit," he told the New York Post. "It didn't look right to me."
"It's not muscular enough. There's not enough detail to be able to judge it but it wouldn't surprise me if somebody from [another Bigfoot] museum was out to build up publicity."
Shannon Parker, who was traveling with husband Stetson Parker on a railroad that runs from Durango, Colorado to Silverton, Colorado, shared video and photos of the alleged creature on Facebook earlier this month.
"As we are passing by the mountains, Stetson sees something moving and then says I think it's Bigfoot. Brandon, the guy sitting next to Stetson on the train grabs his phone and starts recording. Meanwhile I am trying to get a photo on my camera," Shannon, a Wyoming resident, wrote in the Facebook post.
"Y'all, out of the hundreds of people on the train, three or four of us actually saw, as Stetson says in the video, the ever elusive creature Bigfoot! I don't know about y'all but We Believe!!" Shannon added.
Despite discounting the video, Rugg, curator of the Bigfoot Discovery Museum in California, does believe that Bigfoot exists.
Article continues below advertisement
"They are out there," he told the New York Post. "I saw one when I was a child. It was a great big hairy man about two or three feet taller than my parents. And the one I saw had a plaid shirt just on its arm. I figured it took it off a clothesline, got it up to the armpit and it wouldn't go further because it was too small for him, so he left it on his arm."
"It was quite a sight seeing a Bigfoot just standing there with a shirt on one arm."
Rugg said he wasn't in fear of the beast because he had no preconceptions of the creature. "I had no reason to fear this as it didn't have its teeth bared and wasn't making scary noises or coming after me," he said.
Rugg said it's unclear as to why the Bigfoot is so mysterious, but he has a few ideas as to why it acts that way.
"I think the Bigfoot observed [humans] years ago and watched us annihilate the buffalo as a sport and take land away from indigenous people…and they think these hairless creatures known as humans are dangerous," Rugg told the news outlet. "But it's a mystery…especially a scientific mystery."
"Some people think it's an extraterrestrial because it has mind-speak. Other people think they come from another dimension and bop in and out of ours from time to time. I'm on the fence. I allow for all of them because maybe it's not just one thing going on – and that's why it's so fascinating."
The Parkers' video shows a creature that is consistent with previous Bigfoot sightings: a tall, upright-walking furry creature.
"It was at least six, seven feet or taller. It matched the sage in the mountains so much that he's like camouflaged when crouching down…if you asked before our trip we would have said maybe [Bigfoot] could be real, but now we're convinced," Shannon told the New York Post.
Article continues below advertisement
Never miss a story — sign up for the Front Page Detectives newsletter. Be on the scene the moment news breaks.
As of October 20, Shannon's post had more than 4,000 views, 26 comments and 4,600 shares.
The comments showed a divide in those who believe and those who don't.
"Well there's no doubt it's a squatch!!!" one person commented.
"And what were ya'll drinking??" one person asked.
"Halloween costume," one person said, adding a link to a Jack Links Bigfoot costume that can be purchased online.
"Why it got sunglasses on?" another quipped.
Reports of Bigfoot have been around since the 1800s with recent sightings in upstate New York and Utah.
Become a Front Page Detective
Sign up to receive breaking
Front Page Detectives
news and exclusive investigations.
More Stories