NYC Correction captain accused of homicide after allegedly stopping officer from aiding inmate who hanged himself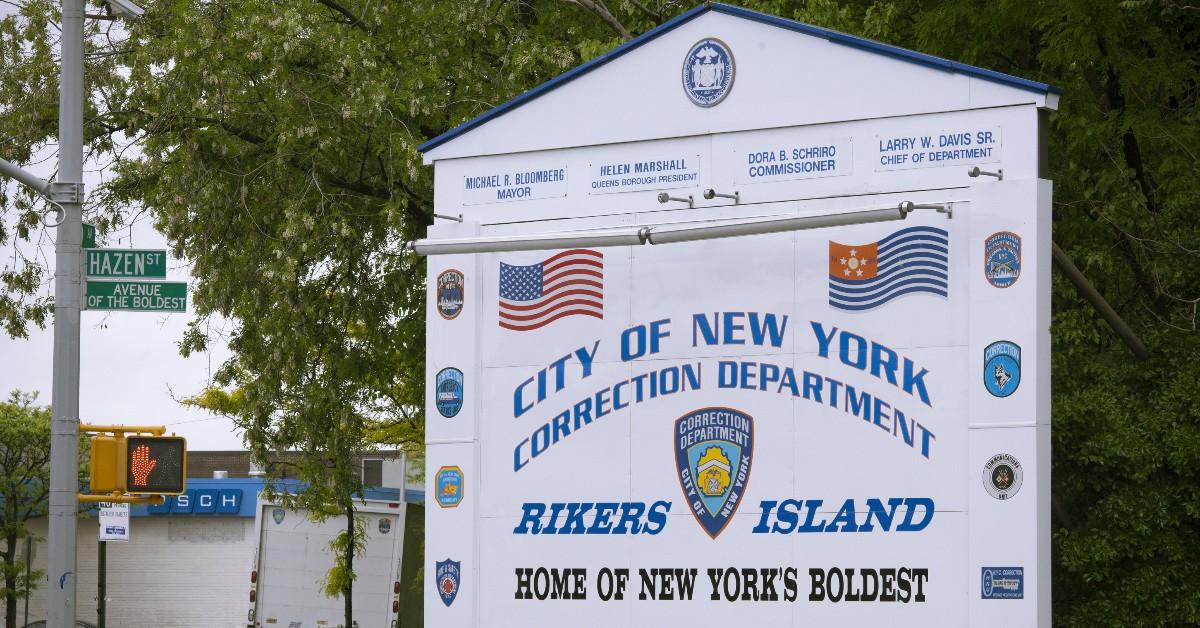 A New York City Correction Department captain is accused of negligent homicide after she allegedly told an officer and detainees a man who hanged himself was "faking" and not to intervene.
On Nov. 22, Ryan Wilson took his own life at the Manhattan Detention Complex, also known as The Tombs, after spending several weeks in the complex on a parole hold stemming from robbery charges.
Article continues below advertisement
"Mr. Wilson fashioned a noose out of a bed sheet and attached it to a light. He then called over an officer, climbed on a stool … and threatened to hang himself if the defendant didn't let him out of his cell," Assistant District Attorney Dafna Yoran said in court, according to the New York Daily News.
Correction Officer Oscar Rojo notified his supervisor, Capt. Rebecca Hillman, of the situation, which she allegedly ignored, the newspaper reported.
When Wilson hanged himself with the makeshift noose around his neck, Rojo wanted "to run into the cell and cut Mr. Wilson down" but Hillman "told the inmates that Mr. Wilson was fine and was, quote, 'playing' and that she would take care of it," Yoran said.
Article continues below advertisement
Hillman "ordered Rojo not to [go in the cell]," Yoran continued. "The defendant then looked at Wilson, who was motionless … She said that he was faking it since he was still breathing — and the defendant, the captain — ordered that the cell door be closed."
According to the Daily News, Hillman allegedly let almost 15 minutes pass before opening the cell and allowing officers to start chest compressions.
"As alleged in the indictment, the death of Ryan Wilson wasn't just a tragedy — it was a crime," District Attorney Cy Vance said. "Our investigation shows that Captain Hillman ordered her subordinates not to take potentially life-saving measures to help Mr. Wilson, and failed to call for medical assistance expediently."
"This callous disregard for Mr. Wilson's safety resulted in an irreversible loss to his family and friends, and must be held criminally accountable," Vance added.
Article continues below advertisement
Wilson's sister, Elayna Manson, told the Daily News that her brother had a bipolar disorder that was well-documented in official records and "should've been under watch."
"Whether you feel like you're [responsible] or not, if you didn't do what you were supposed to do to make sure my brother was safe, you should be held accountable," she said. "We demand justice ... this should've never happened — and this should never happen again."
Hillman pleaded not guilty to the charges of negligent homicide and lying on an incident report. She was released on her own recognizance.
Judge Laura Ward told Hillman she "could spend considerable time in jail if found guilty" of the "very serious charges" against her, the Daily News reported.
Become a Front Page Detective
Sign up to receive breaking
Front Page Detectives
news and exclusive investigations.
More Stories