Defense starts to present its case in Derek Chauvin's murder trial. Here's what the first witnesses said.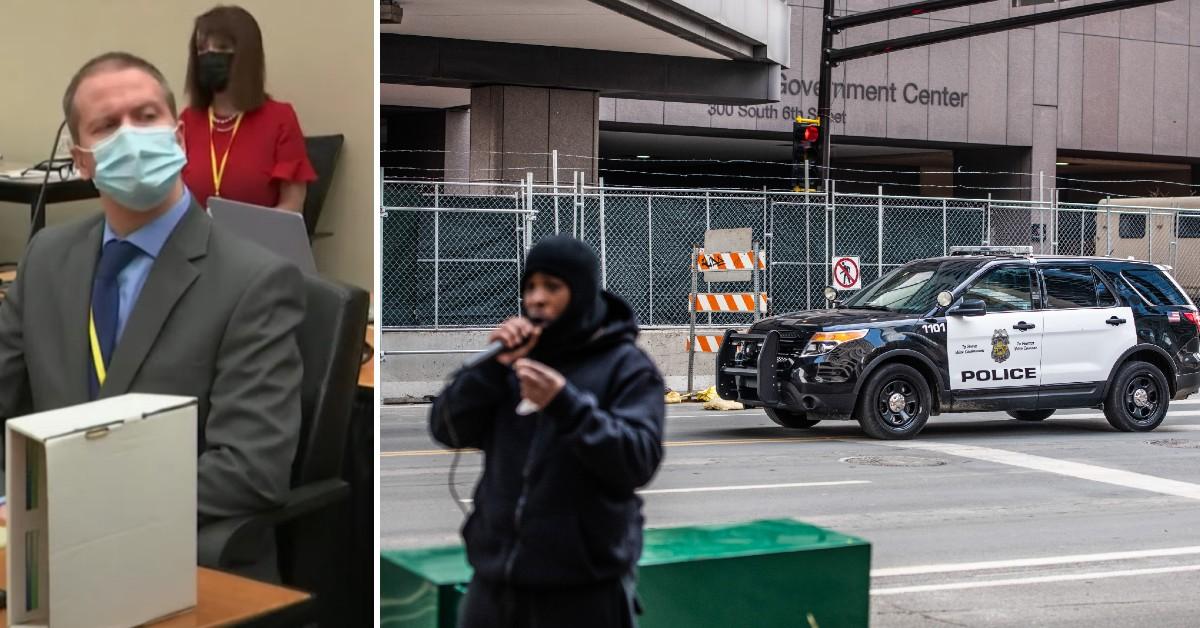 For the first time, Derek Chauvin had the chance to call witnesses in his defense during his murder trial in connection to the death of George Floyd in May 2020.
Article continues below advertisement
April 13 marked a new phase of Chauvin's trial as state prosecutors rested their case after more than two weeks of testimony. That meant the defense could start calling witnesses and the jury heard from police experts and those at the scene when Floyd died.
Minneapolis police went to arrest Floyd on May 25, 2020, after he used a fake $20 bill at a grocery store. Witnesses in the store said Floyd appeared to be under the influence. Officers found Floyd in a nearby vehicle with two other people and went to speak to him.
Article continues below advertisement
The officers eventually arrested Floyd and took him to a police SUV. They tried to force him inside, but Floyd resisted and said he was claustrophobic and could not breathe. Officers took him to the ground, where they held him there for several minutes.
Chauvin placed his knee on top of Floyd's neck as the officers held him down.
Floyd remained on the ground for nine minutes as witnesses filmed the encounter and begged the police to let go of their hold. It wasn't until paramedics arrived that officers let go of Floyd, who had been unconscious for several minutes.
EMS took Floyd to the hospital, where he was pronounced dead.
Article continues below advertisement
Floyd's death sparked waves of protests across the nation and calls for police reform.
Chauvin and the other officers were criminally charged in connection to Floyd's death. Chauvin faces counts of second- and third-degree murder as well as second-degree manslaughter. Prosecutors said he used excessive force during the arrest. However, the defense contends that Chauvin was doing as trained, and it was a lethal amount of drugs in Floyd's system that caused his death.
Article continues below advertisement
The defense called several witnesses on April 13 — some of them only speaking for minutes before finishing their testimony. One was Shawanea Hill, who was with Floyd in the car when police arrived. She said when she first spoke to Floyd, he was fine. They went to the car and spoke for several minutes about where to head next.
Then Floyd started to fall asleep and the people in the car kept trying to wake him.
"He woke up, then said something, made a little gesture, you know, and nodded back off," Hill said.
Article continues below advertisement
The defense was trying to use Hill to present the idea that Floyd was under the influence shortly before his arrest. The prosecution has said that Floyd, a habitual drug use, had a higher tolerance for drugs in his system.
The defense also called on Park police officer Peter Chang, who responded to help the officers in Floyd's arrest. He mostly kept Hill and others from going inside the car while officers restrained Floyd. Chang discussed the growing crowd and how they made him fearful.
"They were very aggressive," Chang said of the crowd.
Article continues below advertisement
The defense also called police expert Barry Brodd. He is a former police officer who has spent decades training officers on the use of force. He said he reviewed the various evidence in Floyd's case and didn't consider what Chauvin did wrong.
"It was not use of deadly force," Brodd said.
He used the comparison of an officer using a taser on an uncooperative subject, and the suspect then falls to the ground, hits their head and dies. The use of the taser would not be deadly force.
Brodd also said he trains officers to keep handcuffs on suspects who are under the influence because there are instances of the person be let go and then attacking the officers.
Become a Front Page Detective
Sign up to receive breaking
Front Page Detectives
news and exclusive investigations.
More Stories