Who was Elizabeth Short? The woman behind America's most famous unsolved case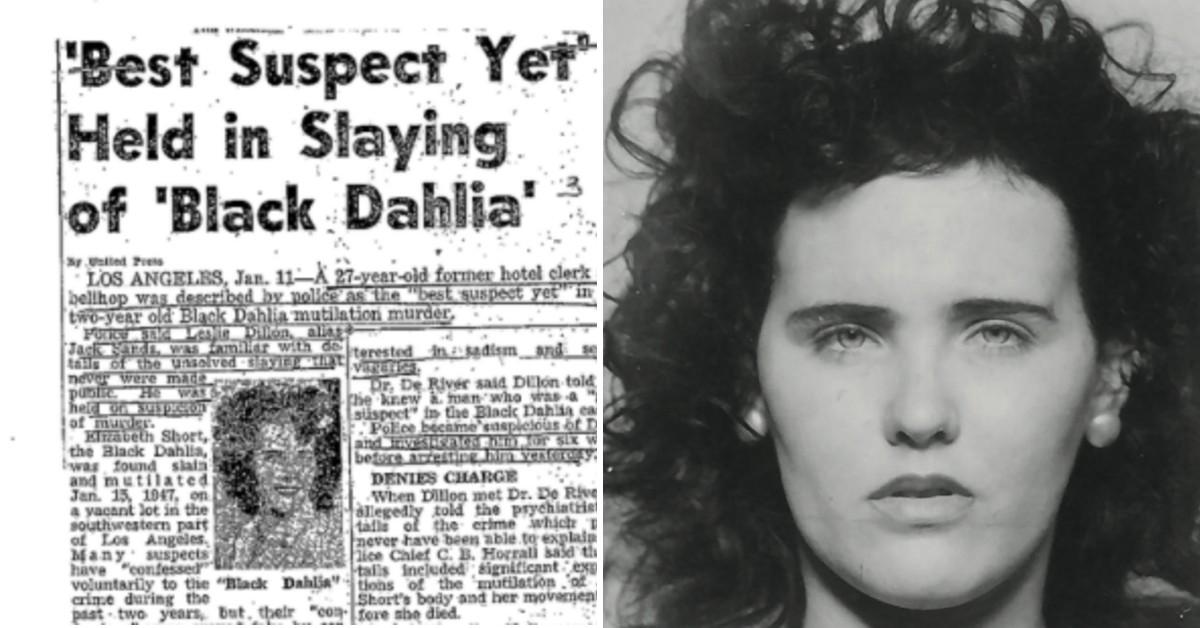 The Black Dahlia case is possibly the most notorious unsolved crime in American history. Perfectly encapsulating the juxtaposition between Hollywood glamour and the lurid underbelly of Tinseltown vice, the killing has shocked and sensationalized for more than 70 years.
Article continues below advertisement
There have been movies, books and video games, all asking the one question: "Who killed Elizabeth Short?" However, many forget the one known person at the bottom of all the many varying stories, Elizabeth Short herself.
Retellings of the crime have led to many falsehoods as each new storyteller seeks a new hook. She was a prostitute to some. Pregnant to others. Others yet claim she was a bisexual tease involved in a lesbian love triangle. The sensationalism of a young woman bisected and mutilated, seemingly not being quite enough. But Short's story is one that needs no sensationalism. Touching the great depression and World War II, it is a story of a very normal American girl who lived a very everyday life.
Somehow, she ended up dying in infamy.
Article continues below advertisement
WHO WAS ELIZABETH SHORT?
Elizabeth Short was born on July 29, 1924, in Boston. She was the third of five daughters and was raised poor. Her father, Cleo, was ruined during the Wall Street stock market cash, losing the majority of his savings, and in 1930 he was believed to have committed suicide, unable to cope with the struggles of raising a family on little to no income.
His car was found abandoned on the Charlestown Bridge. Sadly, his seemed a familiar tale, with many ruined men ending their lives. Now, faced with raising her daughters alone, Elizabeth's mother, Pheobe, moved to Medford, Massachusetts and worked as a bookkeeper.
Article continues below advertisement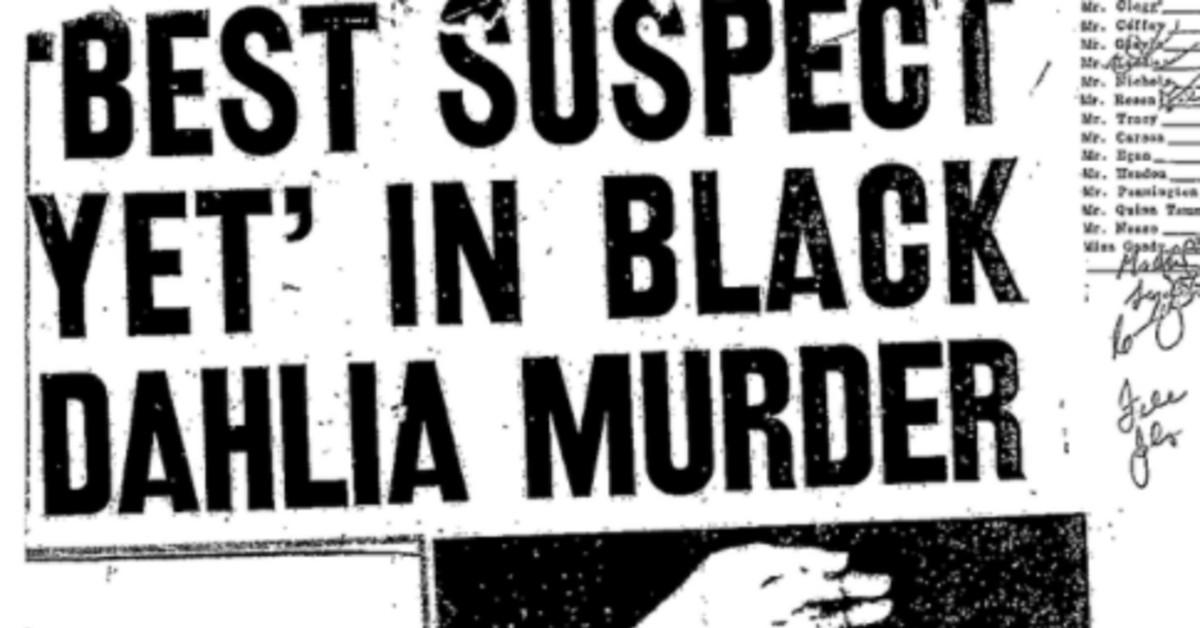 With a population of around 60,000, Medford was a decent-sized city, but far from the metropolis that was Boston. Still, Phoebe made it work and, with determination, raised her girls to adulthood, working multiple jobs and being forced to rely on welfare. The family allowed themselves one outlet of entertainment amidst their struggles — movies.
Elizabeth, in particular, seemed enthralled by the glamour of Hollywood's golden age. That's not to say there weren't struggles for the children, and Elizabeth was hospitalized with lung issues as a teen. She suffered from bronchitis and asthma, requiring surgery at 15 years old. Her doctor suggested going to a different climate, and Phoebe arranged for her daughter to stay with relatives in Miami during the winter months. Perhaps disrupted by the constant relocations, Elizabeth dropped out of high school in Medford.
Article continues below advertisement
"Dottie [Elizabeth's sister], Bette, and I were going to be movie stars. We were all entranced with movie stars, star-struck. Spent hours talking about movie stars, about going to Hollywood. We performed using the Short's front porch as a stage. Every Friday, as soon as the song sheets came out, we'd pool our money, get the latest sheets, and spend hours singing. Bette imitated Deanna Durbin. Walked like her, talked like her, and in my eyes sang like her." – Eleanor Kurz, Medford neighbor
In 1942, the Short household would be turned upside down when Cleo Short announced his return, having faked his death. While the news is likely to have created mixed emotions for all, Phoebe refused his requests to come home.
However, Elizabeth hadn't seen her father since she was 6 and was determined to join him in California, where he had forged a new life. Dazzled by the potential of life in the golden state, she accepted $200 from her father for expenses and joined him in Vallejo, California, that December.
Article continues below advertisement
However, the grass is not always greener on the other side, and Elizabeth and her father soon butted heads. Her father criticized her housekeeping and believed her to be lazy. He also objected to her dating habits with a young man she'd been seeing with a criminal record. She moved out of her father's home in January of 1943, just a month after arriving. However, she was determined to stay in California and soon took up a position at Camp Cooke near Lompoc in Santa Barbara County.
The camp is now Vandenberg Air Force Base, utilized as a space vehicle launch base. She turned heads immediately and won the title of "Camp Cutie of Camp Cooke" during a beauty contest.
During this period, Elizabeth stayed with friends before becoming involved with an Air Force sergeant, moving in with him for a stretch. She was said to be desperate for a relationship and marriage, moving far too quickly with a man she barely knew. The sergeant was said to be abusive, and she soon moved on to Santa Barbara by the middle of the year.
Article continues below advertisement
Undoubtedly enjoying her freedom and the very different social atmosphere of the west coast, Elizabeth ran afoul of the law in September, being arrested for underage drinking. She wasn't charged but was promptly send back to Medford, instead diverting herself to Florida and only making brief returns home.
LOVE AFFAIRS
Elizabeth would find the love of her brief life in Florida, falling for Lt. Joseph Gordon Fickling. She was determined to marry him, but her hopes were dashed when he was posted to Europe. Seemingly on the rebound, Elizabeth would show that she had a type and pattern of behavior, quickly falling in love and then having her heartbroken once again.
Article continues below advertisement
The new object of Elizabeth's affections was Matthew Michael Gordon, Jr., who undoubtedly would have been a prize for most women during the era. A Major in the Air Force, Gordon was both handsome and a decorated hero, their whirlwind romance moved fast. Elizabeth told friends he had proposed to her in a letter from India. Elizabeth accepted the proposal, and no doubt excitedly waited for her fiancéé to return. He never did.
Gordon was killed in action during the war's final days, his plane crashing on Aug. 10, 1945.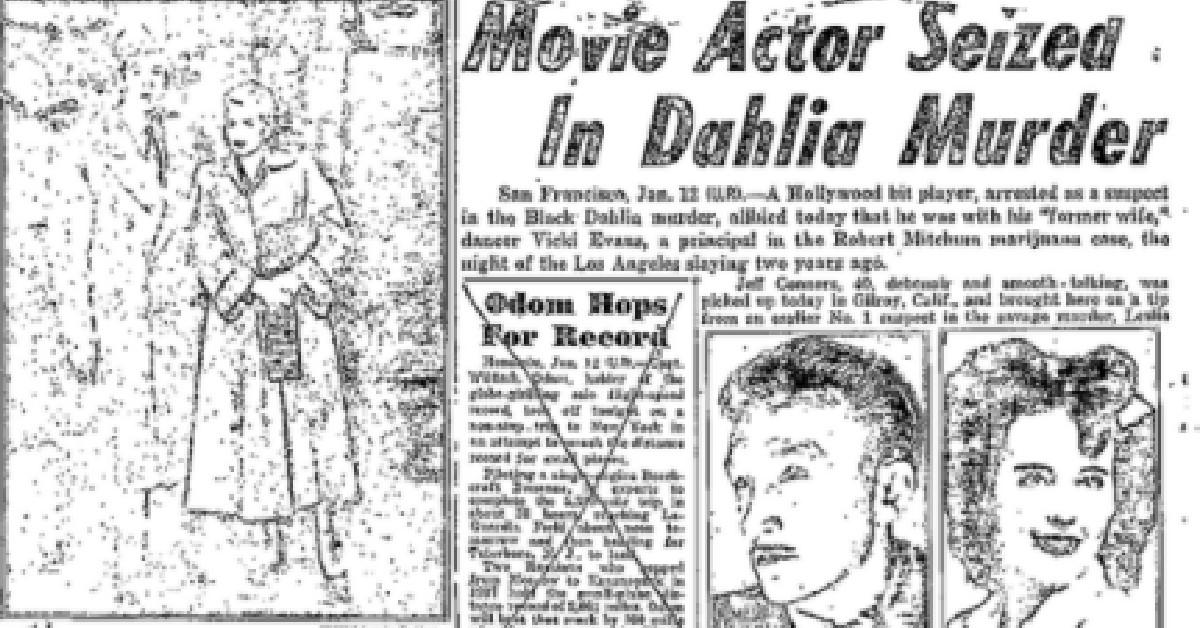 Article continues below advertisement
Again heartbroken, Elizabeth relocated to Los Angeles the following year and visited Fickling, hoping to rekindle their romance. It seemingly didn't work out, and the coming months would be spent around L.A. and southern California, Elizabeth finding work as a waitress and occasional model. She rented a room in the heart of Tinseltown, locating herself behind the Florentine Gardens nightclub on Hollywood Boulevard.
During these brief months, much of what is popularly known of Elizabeth develops. This would be the focus of much subsequent investigation concerning her associations and intent. In mid-1946, she would gain the nickname "Black Dahlia" from the staff at a drugstore she frequented, a play on the famous "Blue Dahlia" film noir in cinemas at that time.
Article continues below advertisement
The movie was written by Raymond Chandler, and ironically, Chandler himself would be later proposed as a suspect in the killing. Some claimed the press were the ones to coin the nickname, yet this is factually incorrect. In the immediate aftermath of the discovery of Elizabeth's body in 1947, the media would try to run with "The Werewolf Murder," finding that it failed to fly. Instead, they found an evocative phrase ready to use with "The Black Dahlia."
"There were crimes that same year that were at least as heinous and victims at least as pretty, and not one of them got anywhere near the same attention. It was that name, 'Black Dahlia,' that set this one off… just those words strung together in that order turned Elizabeth Short's murder into a coast-to-coast sensation. 'Black' is night, mysterious, forbidding even; the dahlia is an exotic and mysterious flower. There could not have been a more intriguing title. Any other name and it wouldn't have been anywhere near the same." - Harry Hansen, homicide detective assigned to the case.
Article continues below advertisement
Perhaps because of this nickname inspired by "Blue Dahlia," many characterize her as an "aspiring actress," portraying Elizabeth in almost Hollywood noir-like terms as a starlet whose dreams led her up dark avenues.
However, this is not entirely truthful. While she told acquaintances that she aspired to be in acting and finding jobs was difficult, it's hard to judge how much this is true and how much was mere talk from Elizabeth. Perhaps she was embarrassed her dreams in Hollywood had so far amounted to waitressing and failed relationships.
Yet, many acquaintances tell of Elizabeth being something of a habitual liar, frequently embellishing tales of her life. Elizabeth had no acting credits to her name, no agent, and seemingly never auditioned for a role. While she is said to have certainly dreamed of being an actress, these are not unique ideals for a young woman, certainly somebody located so close to the center of the movie world. One of Elizabeth's favorite places to hang out was Colombia Studios on West Washington Boulevard. Perhaps it was more a case of being attracted to the glitz and glamour of that world than a realistic ambition.
Article continues below advertisement
There have also been allegations throughout the years that Elizabeth engaged in prostitution during this period of her life, perhaps bringing her into contact with pimps, violent johns and underworld figures. These allegations suggest variously that Elizabeth was either a street prostitute or a high-class escort. Some of these claims originated at the time of the Black Dahlia killing itself, with acquaintances allegedly claiming it to be a fact.
These were likely embellishments by the press and a grand jury convened in 1949 found there was no validity to any accusation in this direction. The press's lurid fascination with Elizabeth's sex life wouldn't end at alleged prostitution, with other articles and books suggesting she was bisexual and engaged in a lesbian affair during the last months of her life.
Article continues below advertisement
THE SUSPECTS
The belief the bisection of Elizabeth's body was an expert job led many to wonder how a waitress could have come into the clutches of a mad doctor. Soon there were claims Elizabeth had been pregnant and fallen victim to an abortionist. Again, these claims were false, and Elizabeth's future autopsy revealed she'd never been pregnant.
However, several medical men were on the fringes of her life, with Walter Bayley standing out. Bayley was a friend of Elizabeth's sister, Virginia, and while there is no evidence the two knew each other, it's possible there may have been some level of acquaintance. Bayley was a surgeon who had lived a mere block from where Elizabeth's body was eventually discovered. After his death in 1948, it was found he'd been suffering from a degenerative brain disease that may have made him prone to violence.
Article continues below advertisement
Of all the suspects in the impending murder, Dr. George Hodel is perhaps now the most prominent, meanwhile. Under serious investigation at the time, several books and a TV series have pushed the doctor into the public consciousness as the likely killer. Accused of being a pervert, Hodel was said to be an abortionist and had been accused of molestation by his own daughter. Cadaver dogs taken to his former home in recent years have indicated the presence of remains. However, how Hodel would have known Elizabeth is more of a mystery.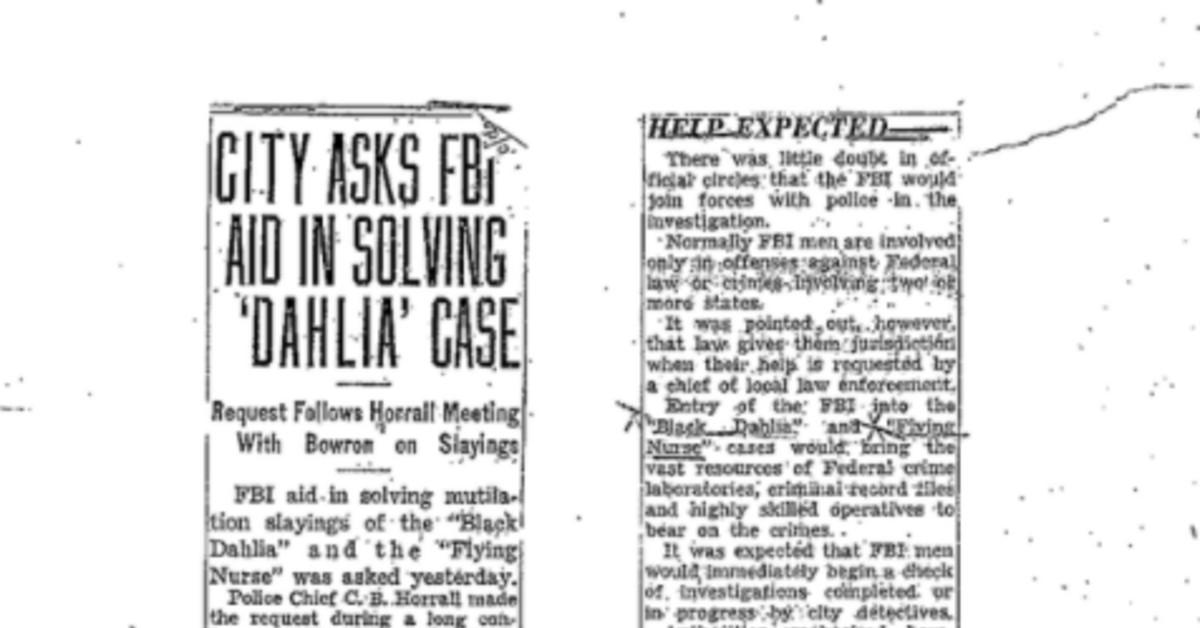 Article continues below advertisement
She was never pregnant and claims she posed for Hodel's artist friend Man Ray have never been confirmed. Equally, the legends of abortionist doctors are mostly myths, with few willing to risk their reputation and arrest. These back-alley abortions were more likely to be carried out by nurses, students, or those involved with medicine but not a medical doctor.
The 1949 grand jury heard testimony from Lillian DeNorak, who lived with Hodel. She ascertained that the doctor had regularly been seen at the Biltmore Hotel and had engaged in a relationship with Elizabeth.
Hodel was noted for his many affairs, mostly only lasting a brief period, much like Elizabeth. DeNorak was committed to the State Mental Institution at Camarillo, and her testimony cannot be held as proof that Hodel even knew the Black Dahlia. Suspicious, the L.A. police bugged Hodel's home, and while some of his speech is suggestive, there is no smoking gun to link him to the killing, with the majority of the transcripts seemingly pointing away from Hodel as the killer. Any association between the two remains a mystery, and while some witnesses placed them together, others said they never met.
Article continues below advertisement
In fact, very little is actually confirmed as a fact from Elizabeth's life in the months leading up to her murder. She had stayed on occasion at the home of nightclub owner Mark Hansen along with other friends, reportedly rejecting his sexual advances.
There were accusations that this was normal for Elizabeth, having developed a reputation as "a tease." She was noted for having a rose tattooed on her left leg that she enjoyed showing off, often catching men's attention, and there were a lot of men in her life. Elizabeth liked their company and wanted men who were willing to pay her way, perhaps being the origin of the false rumors of prostitution.
As astounding as it sounds, L.A. police began to wonder if Elizabeth had been a lesbian for rejecting Hansen, seemingly discounting the theory that she simply wasn't interested in him. While he had money, he was far from the type that Elizabeth had been attracted to previously, and as was typical for the time, Elizabeth was said to have disapproved of homosexuality.
Article continues below advertisement
However, some contend Elizabeth and Hansen were indeed involved with each other, the relationship being just one example of an issue where there is no single agreed story. With the press at the time latching sensationally onto any thread with little thought to the truth, the L.A. police files still being sealed and Elizabeth herself known to tell wild exaggerations of her life, the entire Dahlia case is convoluted and contradictory.
In any case, Hansen had no history of violence and claims that he had links to organized crime are fiction.
However, that cannot be said of his associates, who included Patrick S. O'Reilly, a doctor and regular at Hansen's nightclub. The two were close and often attended sex parties together, with O'Reilly is known to be a sexual predator and violent. On one occasion, he nearly beat his secretary to death in what was described as a sexually motivated attack. O'Reilly knew Elizabeth via Hansen, though how well is also a matter of conjecture.
Article continues below advertisement
Elizabeth was known to have had a very brief liaison with a married salesman by the name of Robert "Red" Manley. Manley was discharged from the army through mental illness, later claiming to be hearing voices. The relationship was not close, and by Manley's account hadn't reached a sexual stage.
Elizabeth maintained relationships with other men and had written to old flame Fickling telling him she intended to move to Chicago to find work as a model. On Jan. 9, 1947, Manley would drop her off at the Biltmore Hotel, where he believed Elizabeth was meeting with her sister visiting from Boston. This was a lie, and it seems likely that Elizabeth was possibly meeting a man there or merely trying to get rid of Manley.
Staff at the Biltmore saw her use the telephone, and this would be the last confirmed sighting. An unconfirmed sighting would later place her at the Crown Grill Cocktail Lounge on South Olive Street, potentially being the last signs of the Black Dahlia alive.
Article continues below advertisement
On Jan. 15, 1947, Elizabeth's body would be found on a vacant lot midway between Coliseum Street and West 39th Street. She had been drained of blood and neatly severed in two. Her mouth had been cut three inches on both sides, toward the ears, in what is today known as a "Glasgow smile."
There were portions of flesh missing from her thigh and breasts, and the rose tattoo had been cut away.
She had only been dead for around 10 hours.
Article continues below advertisement
Manley would be L.A. police's first suspect in the killing but passed two polygraphs and had a sworn alibi. After suffering a severe nervous breakdown, he was committed to Patton StatePsychiatric Hospital in San Bernardino.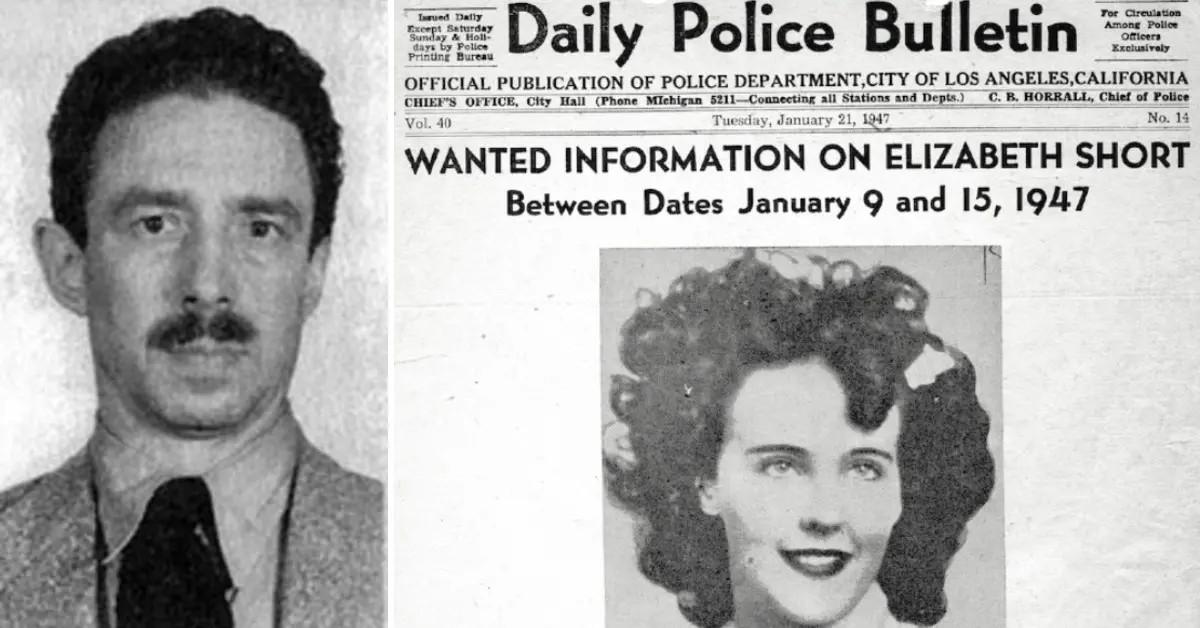 Article continues below advertisement
Likewise, Hansen was under suspicion and considered a prime suspect despite having no evidence to link him to the crime. He was never officially ruled out as the killer. Over the coming years, dozens would come under suspicion for the crime, including Hodel. The L.A. police at the time liked Leslie Dillon and Artie Lane for the killing, Lane having worked at Colombia studios and Dillon being obsessed with sadistic violence.
However, nobody was ever charged, and the case remains unsolved.
Elizabeth was not exceptional and had she not been murdered, she likely would be nearly unknown to history. Yet, that is not a denigration of her short life. She was a product of her times, touched by the Great Depression and the losses of war; she was an every-woman. Working class and with stars in her eyes, she was the typical young American of the age. It is this fact that perhaps leads to such fascination with the Black Dahlia case.
Just how did this very ordinary waitress end up embroiled in whatever horror befell her?
Article continues below advertisement
There is much to suggest that Elizabeth was something of a lost soul, seeking her place in the famed City of Angels while still grieving her lost love. She traveled and moved between homes as often as she moved between men. Was she simply in the wrong place at the wrong time? Or, like so many victims across the nation, was the target of a predator?
Perhaps thiswas somebody self-trained in the art of deception, charm and murder, or maybe she fell into Hollywood's murky underworld of organized crime and vice. Or perhaps she simply crossed the wrong man, somebody prone to anger and jealously.
Either way, Elizabeth never found what she was looking for in life. Ironically in death, she became the most macabre star that Hollywood ever had.
Become a Front Page Detective
Sign up to receive breaking
Front Page Detectives
news and exclusive investigations.
More Stories