'They Created Satan': 3 Connected Massachusetts Cult Murders Made Lizzie Borden 'Look Like a Choirgirl,' Investigator Says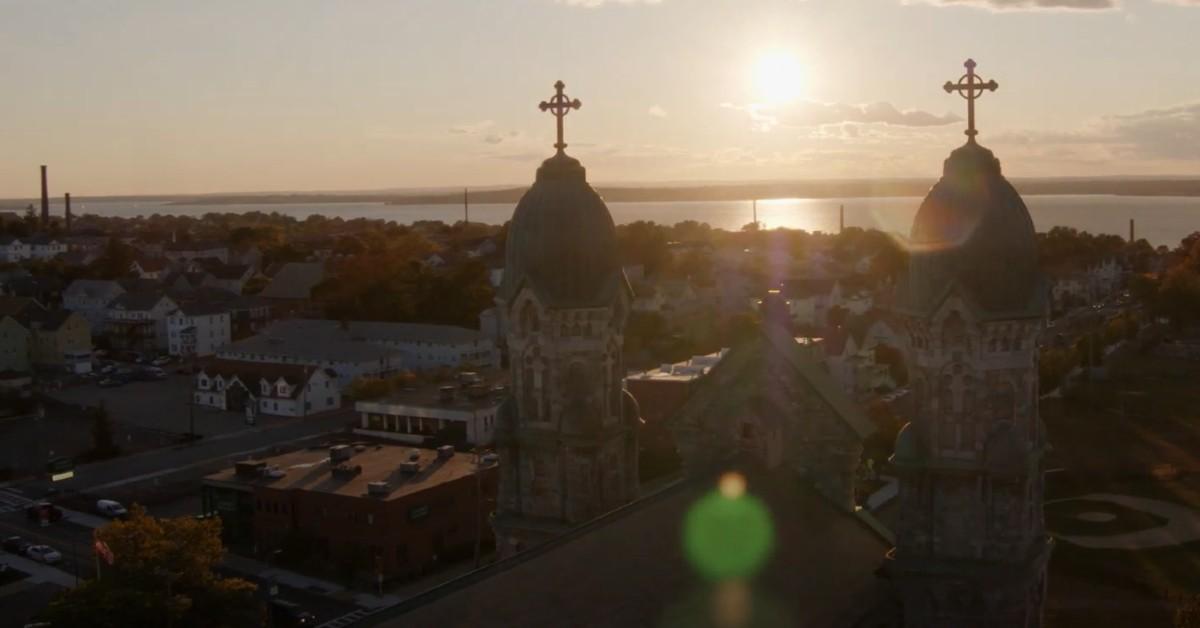 "This makes Lizzie Borden look like a choirgirl. Lizzie Borden was mild in comparison."
The sentences still make Alan Silvia pause in disbelief. Even 42 years after one of the most gruesome crime scenes in his career, the Massachusetts State Representative needs a moment before discussing the murders of Doreen Levesque, Barbara Ann Raposa and Karen Marsden.
Article continues below advertisement
"You think of what they did to Karen," Silvia told FrontPageDetectives. "They dragged her a mile and a half, through backwoods and paths, pulling her hair out, kicking her teeth loose. They didn't just kill her. They decapitated her and they made her suffer."
He added, "These were vicious homicides that went above and beyond. It's just amazing when you think of it. It's hard to put into a category."
In the late 1970s through the 1980s, terror swept the US as heinous crimes-- namely murders, tortures, and rapes-- were attributed to Satanic cults who were sacrificing victims. "Satanic Panic" was the name of the phenomenon.
Article continues below advertisement
In many cases, this assumption turned out to be more hysteria than fact, as local detectives were quick to point the finger at mischievous teenagers and social deviants. But in Fall River, Massachusetts, home of the renowned Lizzie Borden ax murders, evil clearly had a hand in the murders of Levesque, Raposa and Marsden between October 1979 and February 1980.
Their killings, and whether the right culprits were caught, were the focus of a recent true crime documentary. Before the show aired in 2021, Silvia, who was a detective in Fall River at the time, spoke to FrontPageDetectives about the killings and the duo charged.
Article continues below advertisement
Levesque's lifeless body was found under the bleachers at a vocational high school. She was a runaway and a sex worker. Her death was caused by massive trauma to her skull, but Detective Paul Carey quickly noticed her hands had been bound behind her and there were signs of torture and sexual trauma.
Raposa's body was found three months later, in woods behind a printing plant. Like Doreen, her hands were bound and her skull traumatized. She was also a sex worker, and had been reported missing by her boyfriend, Andre Maltais, three months before the discovery of her body.
The third victim was Marsden, who had been cooperating with Detectives Carey and Silvia.
"I dropped her off in front of the church rectory. I dropped her off — I saw the priest open the door," Silvia said. "They killed her about four hours after that."
All three women were the victims of a cult who not only worshipped and killed in the name of Satan, but pimped their victims while they were still alive. Robin Murphy was a sex worker and pimp. Carl Drew, who believed himself to be Satan, was the leader of the cult, and sacrificed the three women in religious ceremonies with Murphy and others.
Article continues below advertisement
Drew and Murphy were both convicted in connection to the killings. They are being held in prison and Murphy was denied parole in November 2022.
"Robin was the ringleader," Silvia stated with conviction. "She should've been tried for the first-degree murder, not Carl Drew. But she testified against Carl Drew, and that was the deal that was set up by the District Attorney. He gave her a free ride, in a sense, although she's still incarcerated."
Silvia's observation is not new. In fact, there are many opinions as to whether the right people were convicted for these terrifying murders. Carey, who retired from the force, began to feel that Carl Drew was innocent. Carey died in 2019 without revealing the basis for his beliefs.
But, Silvia remains confident the correct killers were convicted, noting, "I have never wavered from throughout our investigation — that Carl Drew was guilty."
Article continues below advertisement
The crimes of Carl Drew and Robin Murphy was examined again in the "Fall River" Epic cable network series. According to production company Blumhouse TV, the four-series uncovered new evidence in the quest to find what truly happened to Levesque, Raposa and Marsden.
A re-investigation was warranted, said the producer, because "they were sex workers, (and) did not receive the care and attention warranted during the investigation into their deaths."
Silvia, one of the few people alive who worked on the original investigation, said he has no doubt about one fact of the murders. "This was evil. If you ever want to see what evil really is, that was evil," he said. "Although these people didn't know what they were doing in reward to what Satanic cults were… they created one. But in their creation, they created Satan."
Silvia paused and reiterated. "It was evil. I felt it."
Become a Front Page Detective
Sign up to receive breaking
Front Page Detectives
news and exclusive investigations.
More Stories