These dads committed inconceivable crimes of murder. Do you remember their cases?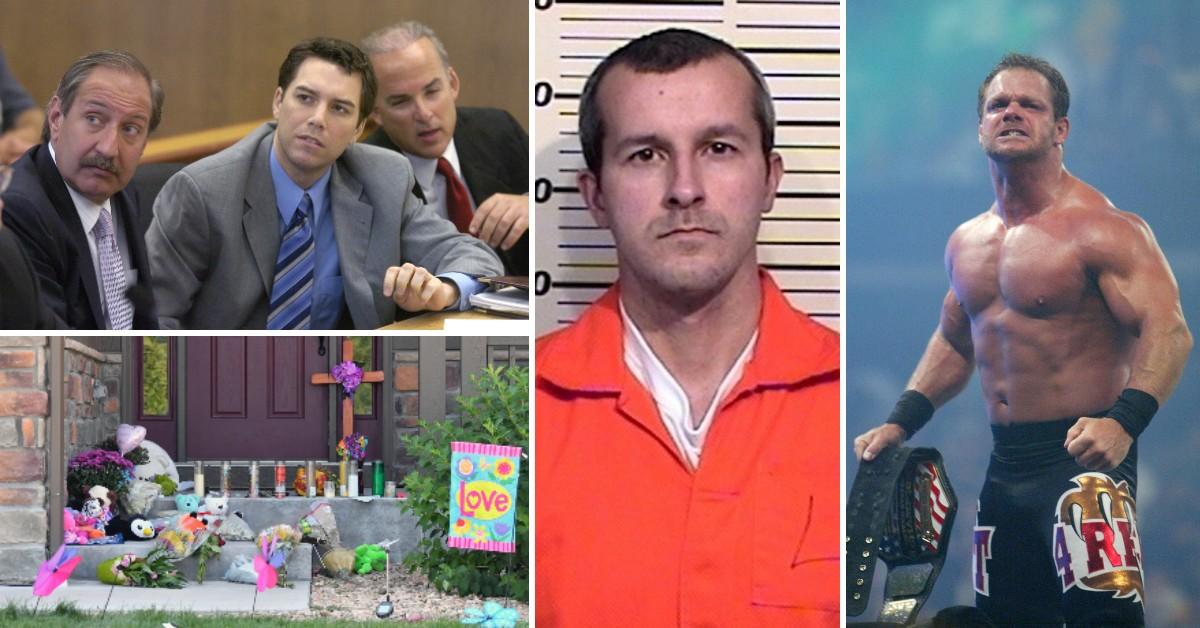 To many dads, the role of protector is an important one.
But, for these fathers, they failed in fulfilling that role. Here are the stories of dads who committed unspeakable crimes. Their stories include the murder of their wives and the killings of their own children.
Article continues below advertisement
Many times the case was thrust into the national spotlight and drew quick condemnation from the public. Their crimes shocked the nation and disgusted most.
SCOTT PETERSON
In late December 2002, Scott Peterson reported that his pregnant wife, Laci, was missing from their California home. From the onset, the case was thrust in the spotlight as police spent months searching for Laci.
Article continues below advertisement
But, then stories of extramarital affairs and inconsistent statements by Scott Peterson started to emerge. In April 2003, the remains of Laci and unborn Conor were found and police arrested Peterson.
Peterson faced a high-profile trial and Peterson was found guilty of two counts of murder. He was sentenced to death, but the California Supreme Court recently tossed his sentence and the District Attorney said he would not seek the death penalty again. That paves the way for Peterson's likely life sentence for killing his pregnant wife.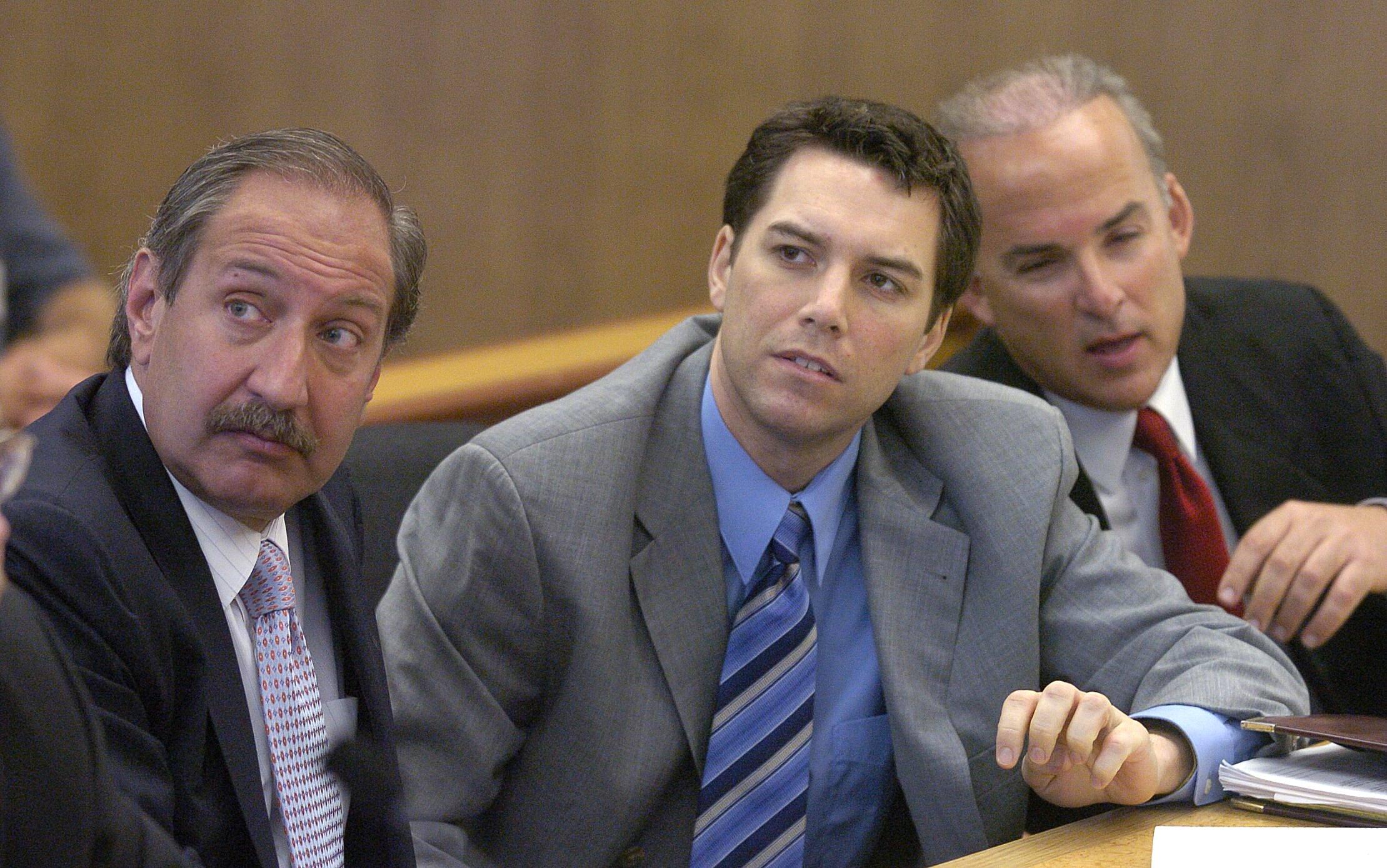 Article continues below advertisement
JOHN LIST
In 1971, John List murdered his mother, wife and three children by shooting them. After the murders, List fled the scene, instantly becoming a fugitive. List managed to avoid punishment for the cruel crimes for almost a decade but was caught by his neighbor.
In 1989, the TV show "America's Most Wanted" ran a segment about the murder of the List family. List's neighbor when the show aired noticed the similarities and called the police, according to the New York Times.
A court sentenced List to five consecutive life sentences in prison in 1990. On March 22, 2008, he died at a New Jersey hospital from pneumonia.
Article continues below advertisement
GREGORY GREEN
On Sept. 21, 2017, Gregory Green shot and killed his children and stepchildren in their Dearborn Heights, Michigan, home. According to The Detroit News, Green also shot his then-wife and mother of his children, Faith Green, and then made her watch him kill her kids.
Before the murders, Green served 16 years in prison for stabbing his previous wife to death. Green was released in 2008 after being denied parole four time. For killing the kids, Green will spend the next 47 behind bars.
ROBERT FISHER
Currently sitting on the FBI's 10 Most Wanted list, Robert Fisher has been on the run for almost two decades. According to the FBI, in April 2001, Fisher allegedly killed his wife, Mary, and their two children, then blew up their home in Scottsdale, Arizona. The cause for the murders is unknown, though his wife planned to file for divorce before her death.
Article continues below advertisement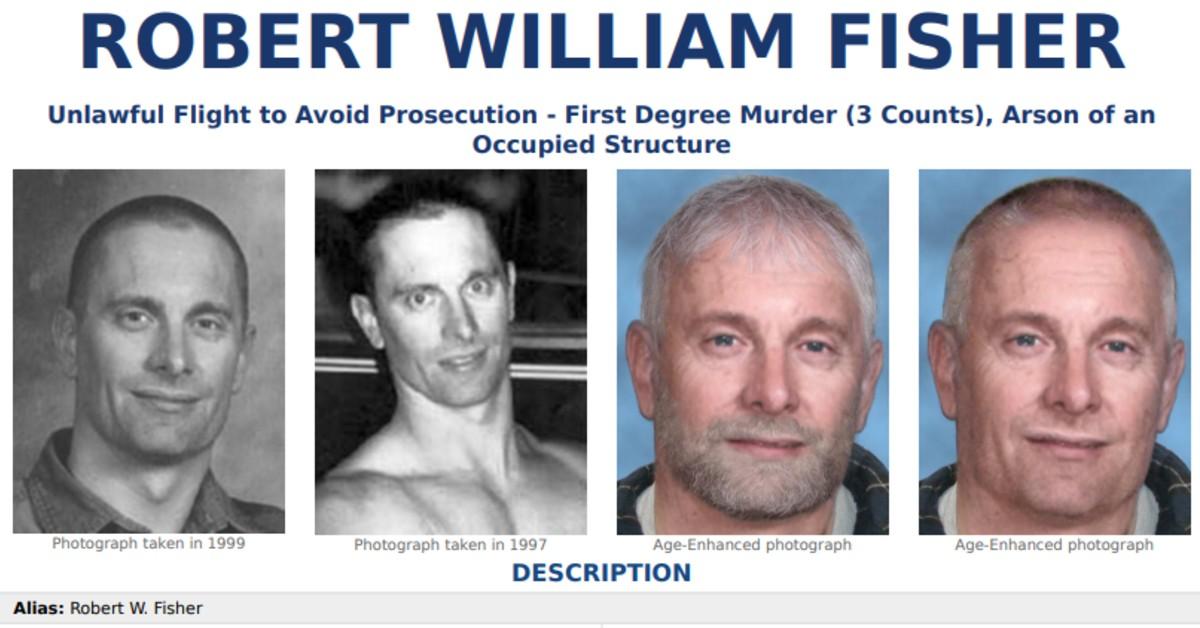 JOSH POWELL
In December 2009, Susan Powell, Josh Powell's wife, allegedly went missing while he and his two sons were camping. Many pointed the finger at Josh for Susan's disappearance, given troubles in their marriage. During the investigation, a court authorized Josh to have supervised visits with his sons.
However, Susan's family was heavily against this choice, as they believed Josh had killed her.
Article continues below advertisement
According to ABC News, in February 2012, Josh killed his two sons and himself by causing an explosion in his home during a supervised visit. As the social worker approached the door, Josh shut and locked the door. To this day, Susan's remains have yet to be found.
JARRON PRIDGEON
On Feb. 2, 2021, Jarron Pridgeon allegedly shot and killed five kids — two being his own children — and his brother in Muskogee, Oklahoma. Pridgeon also shot the mother of his children, Jalaiya Pridgeon, though she survived her injuries.
Article continues below advertisement
According to Tulsa World, Pridgeon was charged with six counts of first-degree murder, one count of possession of a firearm after a felony conviction and an additional count of shooting with intent to kill.
The motive for the mass murder is still unknown, as the case is ongoing.
CHRIS BENOIT
Once considered an icon in the professional wrestling world, Canadian wrestler Chris Benoit's success story ended in tragedy. According to Esquire, towards the end of his career, Benoit began to abuse steroids and testosterone, which may have led to the murder-suicide of his family.
Article continues below advertisement
On June 25, 2007, police discovered the bodies of Benoit's wife, Nancy, and his two children, who Benoit allegedly strangled to death. The last body discovered in the Benoit home was Benoit himself, as he hung himself on an exercise machine.
An autopsy revealed Benoit had large amounts of alcohol, Xanax and testosterone in his system.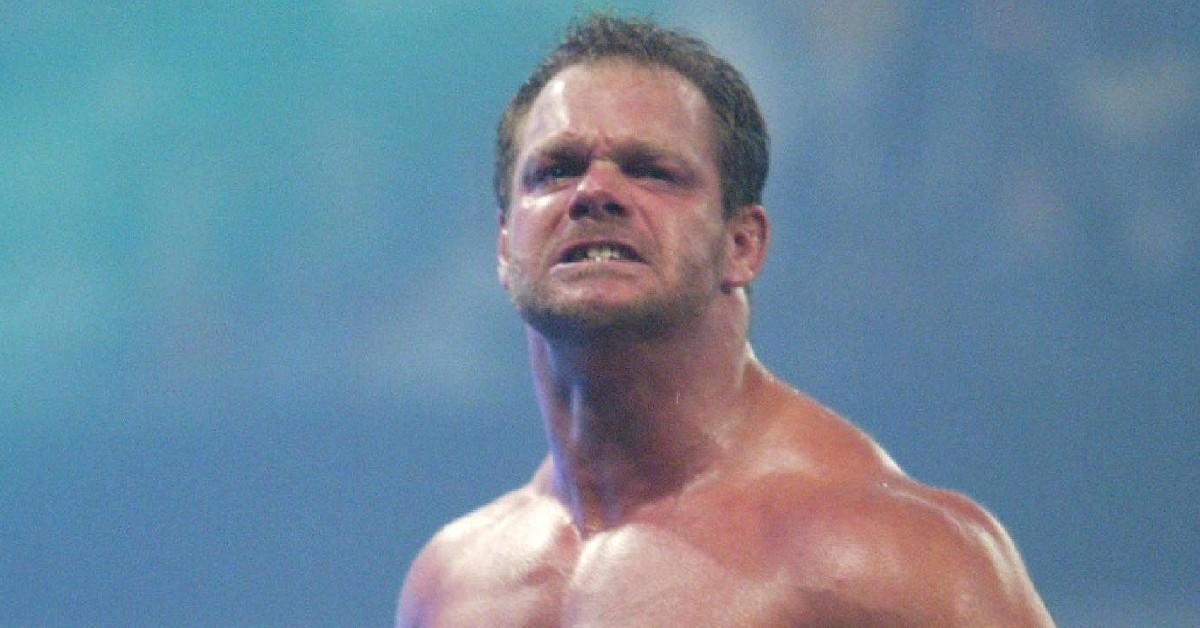 Article continues below advertisement
CHRISTIAN LONGO
Behind what was considered the perfect all-American family led to an unthinkable murder of an entire family. The first sign of tragedy for the Longo family happened on Dec. 19, 2001, when police discovered the body of 4-year-old Zachary Longo.
Several days later, the other Longo children, Sadie, Madison and their mother, Mary, were found.
Shortly after discovering the bodies, federal authorities placed Christian Longo, husband and father of the slain family, on the FBI's Ten Most Wanted list. Christian fled to Cancun, Mexico, to avoid arrest, according to Crime Museum. Once in Mexico, international authorities sent him back to the states.
Article continues below advertisement
At the time of the murders, Longo had a lengthy criminal rap sheet, had extramarital affairs and his church excommunicated him. His frustrations with his life may have led him to murder his own family.
Christian is currently serving a death sentence for the murders and is awaiting his execution at an Oregon prison.
STEVEN SUEPPEL
On March 23, 2008, Steven Sueppel phoned police to let them know they needed to come to his home. Once police arrived at Sueppel's house, they found the bodies of his wife and their four adopted children. Sueppel brutally beat his family with two different baseball bats, which were found at the crime scene.
Article continues below advertisement
Shortly after calling the police, Sueppel committed suicide by crashing his car into a concrete barrier on I-80.
According to CBS News, before killing himself, Sueppel left a suicide note, in which he wrote about his troubles, which included losing his job and the jail time he faced for stealing money from a bank.
CHRIS WATTS
On Aug. 13, 2018, Chris Watts murdered his pregnant wife Shan'ann and their two young daughters shortly after Shan'ann returned from a business trip. Around the time of the murders, Chris and Shan'ann were having problems in their marriage, and Chris admitted to having an affair.
Article continues below advertisement
Police arrested Chris Wats after finding security camera footage of Chris removing the bodies from their home. The bodies were later dumped inside large oil tanks in a Colorado field.
Chris is currently serving a life sentence for the murders of his wife and daughter.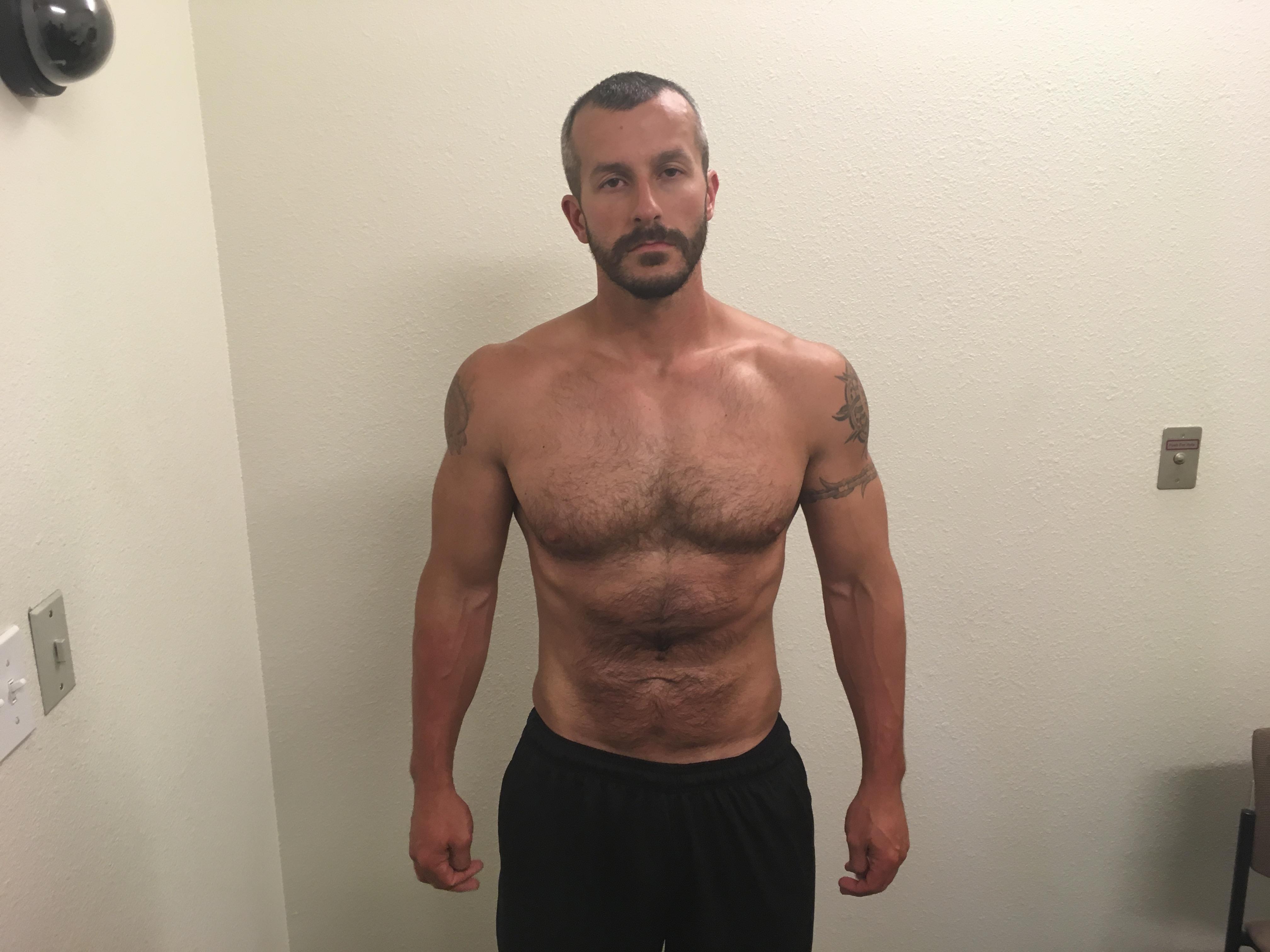 Become a Front Page Detective
Sign up to receive breaking
Front Page Detectives
news and exclusive investigations.
More Stories