Part 2: Elisa Lam was found dead in L.A.'s Cecil Hotel's water tank — but how she got there remains a mystery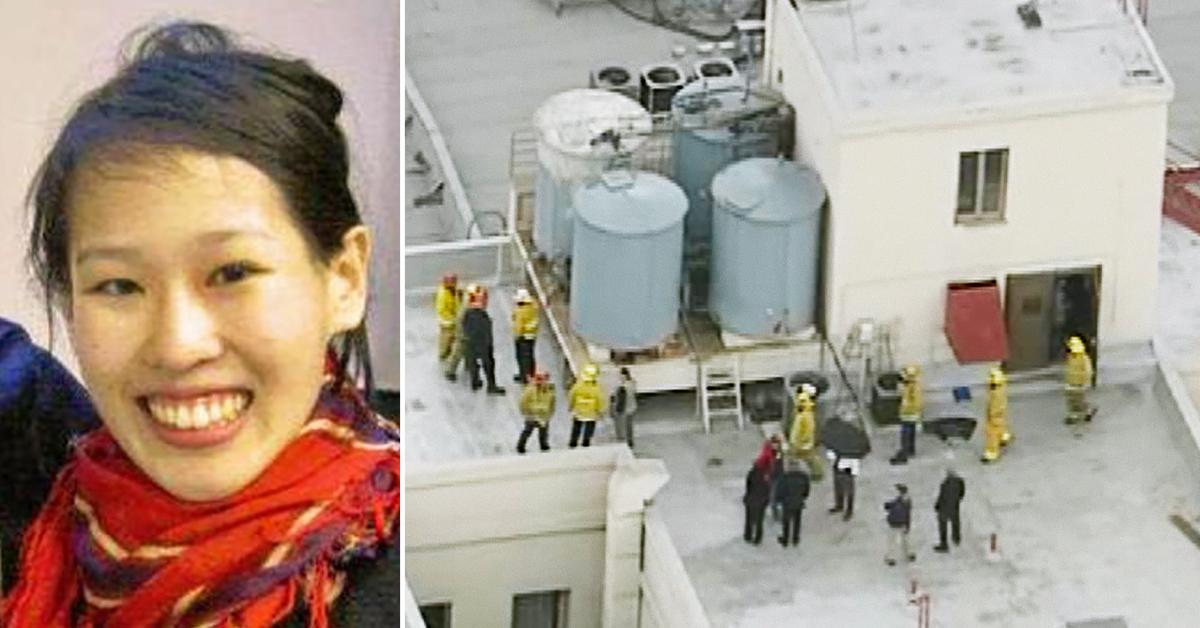 Elisa Lam was a college student with seemingly her whole life in front of her. While there were issues with her mental health, there was little to think she would do something to harm herself.
Article continues below advertisement
The college student traveled from Canada for a quick tour of California, including a stop in Los Angeles. There she stayed at the Cecil Hotel — an accommodation that has become known for the paranormal and the stack of dead bodies at the facility.
In late January 2013, Lam was at the hotel and seemingly vanished without a trace. There was footage from an elevator that caused many questions for police and internet sleuths alike. But they still had few answers on what happened to Lam.
Article continues below advertisement
THE BODY IN THE WATER TANK
Around 10 a.m. on Feb. 19, 19 days after Lam had been reported missing, maintenance worker Santiago Lopez looked into the open hatch of one of the 1,000-gallon water tanks on top of the Cecil Hotel. It was half to three-quarters full, and there was an unsecured metal hatch on top. To his horror, inside, he saw the body of the young woman floating face upward. The water was being provided to the guest rooms, the kitchen in the hotel, and a coffee shop.
"I noticed the hatch to the main water tank was open and looked inside and saw an Asian woman lying face-up in the water approximately twelve inches from the top of the tank," Lopez later said in court documents.
First responders could not remove the body from the tank without cutting it open; once they did, they also found Lam's clothing, the body being fully nude. The LAPD immediately suspected foul play, stating publicly they were considering "suspicious circumstances" in the death, with many expecting a homicide investigation to follow. The tank had to be drained and then cut open from the side to remove the body.
Article continues below advertisement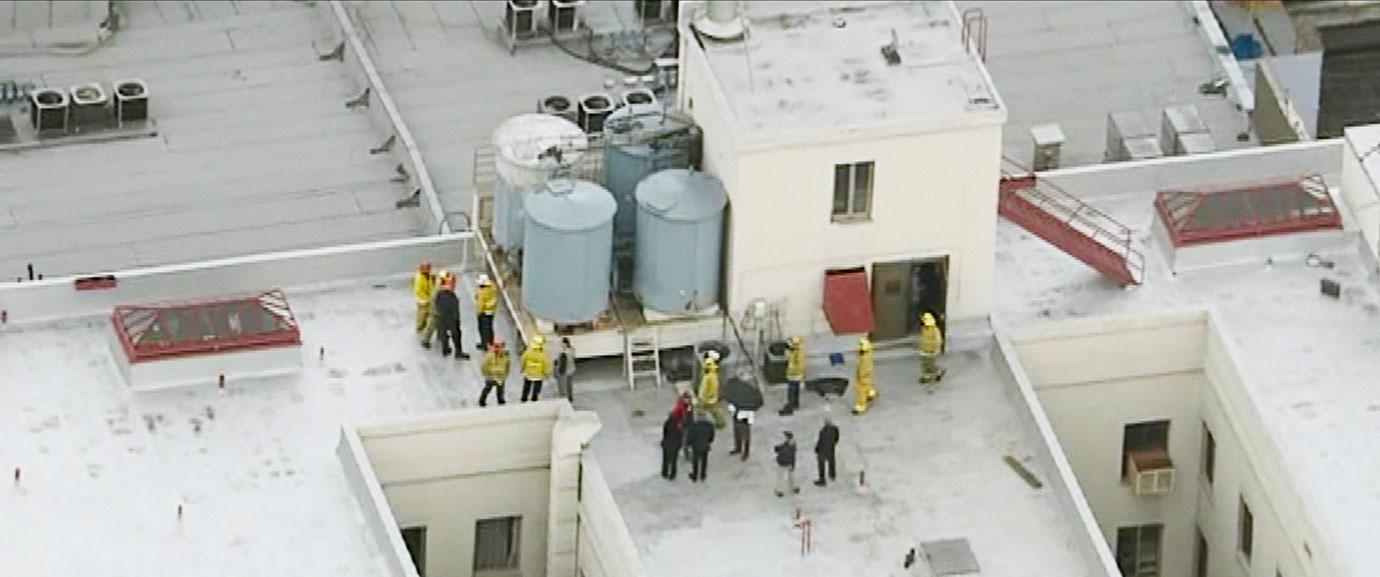 There was shock both at the Cecil Hotel and back in British Colombia. Despite an early statement from the police that the water was safe and the body posed "no biohazard concerns," Los Angeles County Department of Public Health officials later issued a do-not-drink order. Guests in 27 rooms were moved to a fresh hotel, and those who elected to stay had to sign waivers to say they knew the risks of drinking the water. Guests were provided bottled water as an alternative.
Article continues below advertisement
"The water did have a funny taste. We never thought anything of it. We thought it was just the way it was here," British tourist Sabrina Baugh told CNN. "The shower was awful; when you turned the tap on, the water was coming black first for two seconds, and then it was going back to normal."
In British Colombia,Vincent Ma, owner of X-Site Grill and Bistro, told "BurnabyNow" that he felt for her parents, fellow restauranteurs. "I think it's the worst nightmare of any parent. I have four daughters myself," he said. "I wish them well because it's tough."
Later that day, once the case arrived at the Forensic Science Center, a criminalist was dispatched for evidence collection. Mark S. Schuchardt duly reported his findings, stating the body was in an advanced state of decomposition, reporting greening to the abdomen and thighs, marbling at the stomach and rectal prolapse. He collected hair and fingernail samples alongside taking samples for sexual assault kits.
Article continues below advertisement
The autopsy report from Feb. 21 states that there was no trauma to the body. She was instead in a state of moderate decomposition when found, suffering from the bloating and bulging eyes expected of a body found in water. There was greening and marbling to the thighs, with skin slippage evident all across the body.
No evidence of sexual assault was found, with the swabs all coming back negative, though this wasn't expressly noted.
On the matter of drugs, a comprehensive screening was requested. There were no remains of tablets or capsules in the stomach, and tests on bile, heart blood, liver tissue, stomach contents, spleen and brain all came back negative for acute drug or alcohol intoxication. There were Venlafaxine and bupropion metabolites present, both used in antidepressants alongside pain relief medication Ibuprofen and lamotrigine, used to treat bipolar disorder.
Article continues below advertisement
Experts, however, stated the amount of medication taken was not sufficient for her conditions, and she had either been under medicating or recently stopped taking them entirely. Vitally one of the drugs she hadn't taken that day was her anti-psychotic. That corresponded with findings made by a police search of her belongings.
The clothes found in the water tank comprised a red hooded sweatshirt, green shirt, black shorts, panties and a pair of sandals, all corresponding with the attire worn by Lam in the video released to the public earlier in the month. That suggested her death came not long after, and she may even have gone straight to the roof after believing the elevator was inoperable.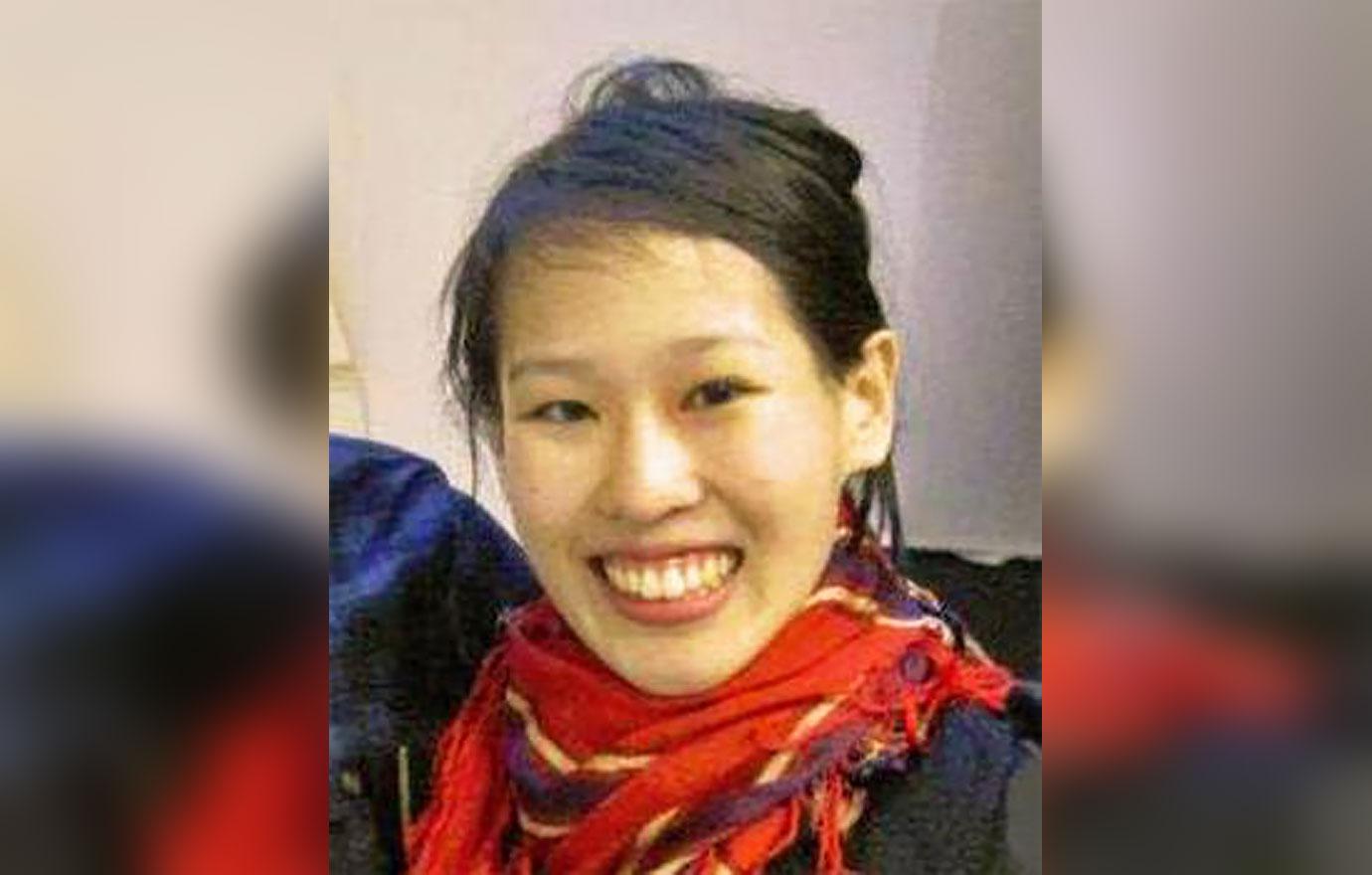 Article continues below advertisement
The report stated that "all of the items had sand-like particulate attached to the fabric and loosely present in the fold of the clothes and on the drying mats." Schuchardt also said that alongside the sand, there were "small, flat, whiteish and fragile flecks of unknown material… on or throughout all the clothing."
Lam's watch and room key were also found in the tank, but there was no cellphone. The assumption has been it was lost or stolen before Lam's death, and in a Tumblr post on Jan. 27, she would say that she had lost such a device. However, it was a phone belonging to a friend that she had borrowed, suggesting that she had no access to her own cellphone as that too had been lost, stolen, or broken.
Article continues below advertisement
A CAUSE OF DEATH
Yet, it's known that Lam successfully made her daily call that day and every day until Jan. 31, meaning she must have used either a public payphone or a phone in the hotel. It can also be assumed that all her blog posts after Jan. 27 were either done via a laptop, internet cafe or were already scheduled using Tumblr's queue feature before this date. If queued, this would completely discount them as an insight into her state of mind.
Why, if she had been using a landline, would she stop calling on Jan. 31? It remains a mystery. That was not the date her cellphone was lost, and seemingly, she would have no reason not to call, suggesting that whatever happened to Elisa Lam had already begun that day, given the disruption to her routine.
The conclusion drawn by the medical examiner was that Lam died as a result of drowning, noting her history of bipolar disorder. It added that "the circumstances of the case and appropriate consultation do not support intent to harm oneself. The manner of death is classified as an accident." On June 19, 2013, Jason P. Tovar, the associate deputy medical examiner, signed the conclusions.
The autopsy didn't speculate on precisely how Lam might have ended up in the water tank in the first place, with the roof only being accessible from a locked door on the 14th floor or the fire escapes.
Article continues below advertisement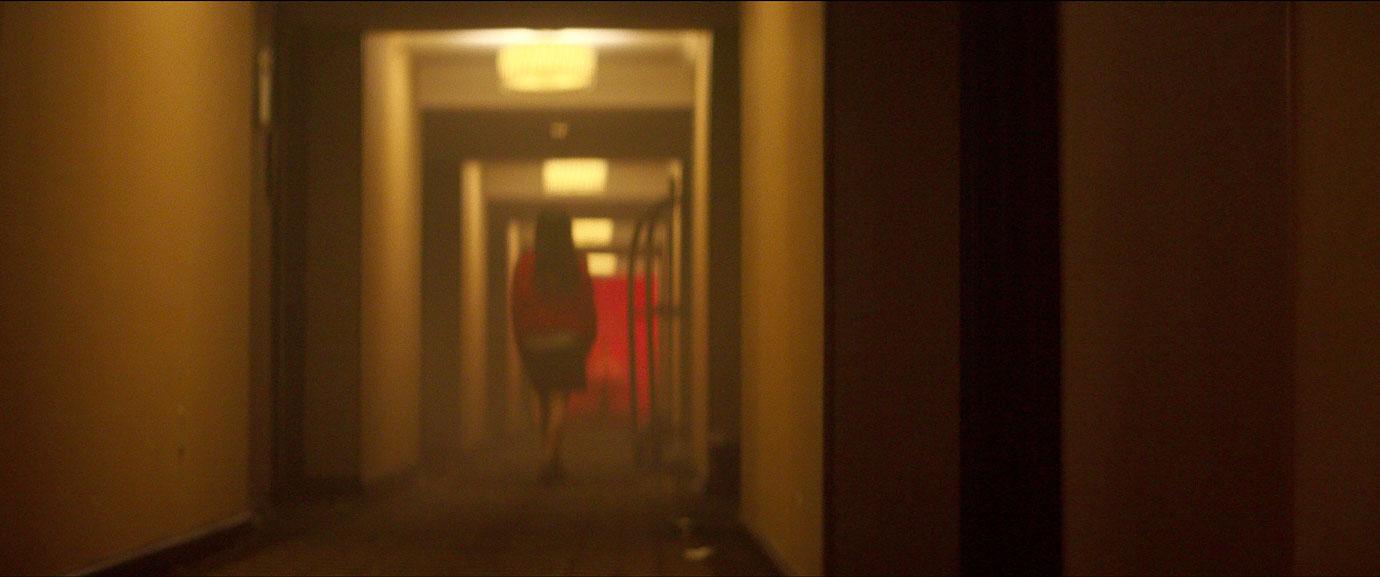 The cisterns were located on a 10-foot raised platform with ladder access only available by squeezing between the tanks and other plumbing equipment. An alarm should have notified staff if anyone was in the area, and it's worth noting that before he discovered the body, Santiago Lopez had to turn this alarm off. The worker said that he noticed nothing wrong with the alarm and hadn't heard it go off during Lam's time at the Cecil.
Article continues below advertisement
That left the fire escapes as the only possible way that Lam could have accessed the roof, which would have allowed her to bypass security. Police dogs lost her scent near a window that was connected to this fire escape.
The tank itself is also a mystery, with the hatch to the tank being a disagreed upon. Lopez insisted that the hatch was open when he discovered Lam's body, while the LAPD stated clearly that the hatch was closed. Whether it was open or closed is vital to the case as it would have been difficult for Lam to close the hatch after herself if she'd entered the tank voluntarily, particularly given her slight frame. If it was closed, then the possibility arises that somebody else replaced the hatch.
Before the official results came in, many called the death suspicious, including members of the LAPD.
Article continues below advertisement
Three theories prevail in the case of Lam — accident, suicide or murder. Accident being listed as the official explanation. Medical experts have stated a psychotic episode through undertaking medication is the most likely answer to the mystery. Lam's family noted publicly she suffered hallucinations and was hospitalized previously after failing to take her medication. Despite her depression, however, there had been no signs or indications of suicide and no attempts in her history.
Of course, a case of murder is a popular theory of many online — however, it seems unlikely. Any perpetrator would have to either meet her on the roof or dragged her body through an open window and up a fire escape before maneuvering it onto the water tank platform, passed tightly placed plumbing and then up a ladder.
Article continues below advertisement
If, as some believe, she was being chased, Lam has little reason to attempt to flee through a window in a building where many people could have rendered assistance. The logical choice would be to go down the stairs rather than up to a roof where no other escape was possible.
Article continues below advertisement
There were no defensive wounds on the body, and in all, murder would seem improbable. However, there are unanswered questions. The hatch, for example, stands out, as, of course, does the mysterious footage from the elevator. Yet, these too have explanations, with the police simply being mistaken about the hatch, while the truth is that the lid wouldn't have been impossible for Lam to move in any case, weighing around 20 lbs.
If Lam was posting her Tumblr live, then the final images from Soloviev that feature people on top of high buildings may be significant. It may simply be the case that Lam wanted to visit the roof and admire the city and architecture, deciding to get into the tank during a manic episode.
Many who speculate on darker motives perhaps do not realize that such an irresponsible action would not be unusual for somebody suffering so, with the energy and playfulness seen in the elevator being suggestive. Those suffering from mania can be delusional, have hallucinations, exhibit disturbed or illogical thinking, and carry out actions that often have disastrous consequences.
Article continues below advertisement
Some say that Lam's mental illness meant the case was dismissed far too quickly by investigators. In contrast, others call subsequent events in popular culture nothing less than the exploitation of her illnesses and death.
It was a little over a year before the first movie was in the works, "The Bringing." The film used the death of Lam as its backstory, drawing criticism from critics and the public alike. It certainly wouldn't be the last time the viral case acted as inspiration, however, with episodes of "How to Get Away with Murder" using elements of the case and the 2018 movie "Followed" even using the elevator footage.
While not featuring Lam, the idea behind "American Horror Story: Hotel" seemingly came from the case, with creator Ryan Murphy saying on the 2015 Television Critics Association summer press tour he was inspired by "A girl [who] got in an elevator in a downtown hotel."
It is easy to forget in cases that go viral that this is not entertainment, particularly when the public identifies unusual elements ascribed to the supernatural or a police injustice. While questions remain unanswered in the case, there can be no doubt that Lam was a terribly unwell young woman with her whole life ahead of her.
Not an entertainment star, but the victim of a tragic death, alone, in a city largely unknown to her.
Become a Front Page Detective
Sign up to receive breaking
Front Page Detectives
news and exclusive investigations.
More Stories