Dramatic Video Shows Driver Behind Wheel Of Hummer Ramming Police Cruiser In Desperate Attempt To Flee Cops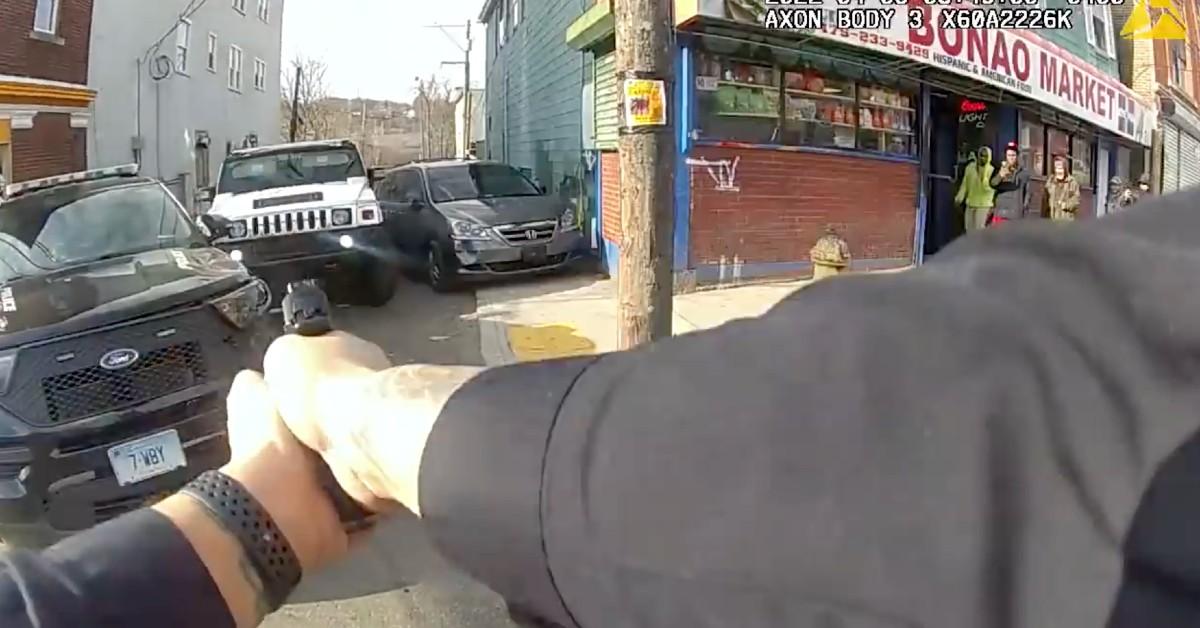 A Connecticut woman accused of a string of car break-ins is behind bars after she allegedly got behind the wheel of a Hummer and attempted to evade officers — and part of the dramatic incident was all caught on camera, police said.
Article continues below advertisement
Around 8:45 a.m. on April 3, officers located a white Hummer they said was driven by Hannah Casperson, a 25-year-old woman who was wanted for allegedly breaking into 41 cars days earlier, Waterbury Police Chief Fernando Spagnolo said, according to The Hour.
The video police posted online shows an officer with gun drawn approach the vehicle on foot and attempt to open the door, telling the driver the street was blocked.
Despite the warning, video shows the driver takes off. After reaching the end of the block, the driver begins ramming the police cruiser until the Hummer is able to go around it and drive away.
Article continues below advertisement
"There came a point in time where this officer's life was in jeopardy, he feared for his life, he drew his weapon. He had the fortitude, he had the stamina not to use deadly physical force although he was faced with deadly physical force, and I commend that officer's actions," Spagnolo said.
The driver then flees the area and, according to police heads onto a nearby interstate.
Casperson, police said, later lost control of the Hummer and smashed into a telephone pole. She was taken into custody after attempting to flee the vehicle and treated at St. Vincent's Hospital in Bridgeport for a broken femur, dislocated hip and other injuries.
Chief Spagnolo noted seven officers were also hurt during the chase and subsequent crashes.
"This is a terrible situation that we just had to deal with," Chief Spagnolo said. "I think that all the officers involved did a spectacular job."
Police said Casperson faces a slew of charges in connection to the incident, ranging from assault on a police officer, engaging in a pursuit, and reckless endangerment to disobeying an officer's signal, interfering with an officer, and criminal attempt at an assault on a police officer, The Hour reported.
Become a Front Page Detective
Sign up to receive breaking
Front Page Detectives
news and exclusive investigations.
More Stories