He was sentenced to more than a century behind bars. He wants the Supreme Court to review his case.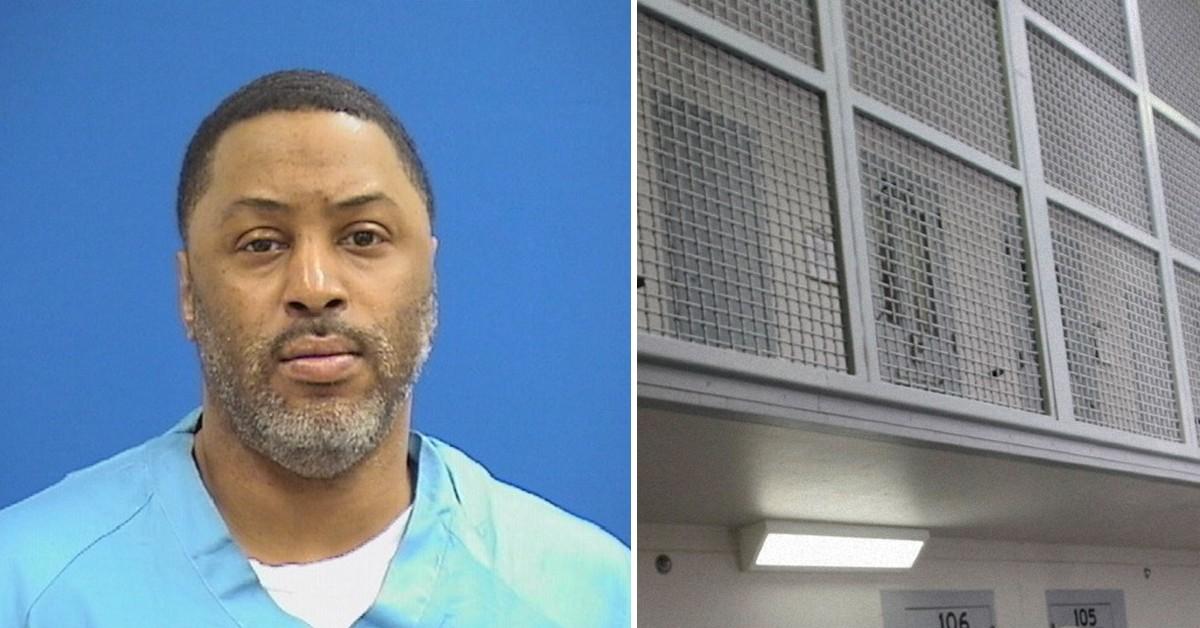 An Illinois man, who was sentenced to 130 years in prison as a juvenile, and his defense team are now challenging the sentence and hope the country's high court sides with them.
Article continues below advertisement
Ashanti Lusby's lawyers had petitioned the Supreme Court to hear their client's case. They asked the court to clarify the parameters for re-evaluations of juveniles with life sentences without the possibility of parole. The court previously ruled that mandatory life sentences for juveniles was cruel and unusual punishment based on the court's ruling on Miller v. Alabama in 2012 and Montgomery v. Louisiana in 2016.
Lusby was convicted and sentenced to 130 years for the rape and murder of Jennifer Happ, an elementary school teacher, in 1996. Though his sentence was not imposed by a mandatory statute, which had been the crux of the Miller and Montgomery cases, however, his attorneys still believe the punishment still amounts to a de facto mandatory life sentence.
Article continues below advertisement
The most recent effort came after Lusby had exhausted his legal avenues. The Illinois Supreme Court ruled in a 6-1 decision and affirmed his 2002 sentence was not in violation of the U.S. Supreme Court previous rulings since the judge sufficiently considered his age before handing down the sentence.
In Evan Miller's case, he was sentenced to an automatic life sentence without parole as that had been the only option afforded to Alabama judges because of the 2005 U.S. Supreme Court ruling abolishing the death penalty for juveniles.
Article continues below advertisement
In 2012, Miller appealed to the U.S. Supreme Court and won. The court ruled that mandatory sentences of life without parole for juveniles were unconstitutional. The ruling led to hundreds of other juvenile inmates being resentenced across the country with a chance at parole and some already released.
However, upon re-evaluation, Miller had been resentenced to life without the possibility of parole based on the Alabama Supreme Court guidelines to use determining factors such as age and maturity.
Lusby's petition asked the court to clarify between actual and de facto life sentences in reconsideration for juvenile murder cases. State courts across the country had varied widely regarding the application of the U.S. supreme court ruling.
Article continues below advertisement
The Illinois General Assembly amended its laws in 2019 to allow certain offenders below age 21 to be eligible for parole after 10 years and for certain individuals convicted of murder to be eligible for parole after 20 years.
However, the amended laws are not retroactive.
"Applying Miller and Montgomery, juveniles must be given some sort of process by which they can present and the court can consider factors related to their youth in light of what we now know based on Miller. The practice of Illinois and other States that does not require that the record show that the trial court who sentenced a juvenile homicide offender to (life with the opportunity for parole) prior to Miller actually considered the offender's youth and attendant characteristics fails to ensure that basic constitutional mandate," stated Lusby's lawyers in their petition to the U.S. Supreme Court, according to Illinois Newsroom.
Article continues below advertisement
Currently, 30 states and Washington D.C are automatically reviewing juvenile life sentences without parole for modification.
However, other states like Alabama can still resentence inmates who committed homicides as juveniles before the 2012 ruling to life in prison without the option of parole.
Like Miller, Lusby was raised in a disadvantaged family background with a criminal record of violent offenses. His sisters were involved in crime.
However, If the U.S. Supreme Court rules in favor of Lusby's petition, there is no guarantee the state of Illinois would set him free.
Become a Front Page Detective
Sign up to receive breaking
Front Page Detectives
news and exclusive investigations.
More Stories