Man murders woman who had a restraining order against him. Now, he'll spend decades in an Illinois prison.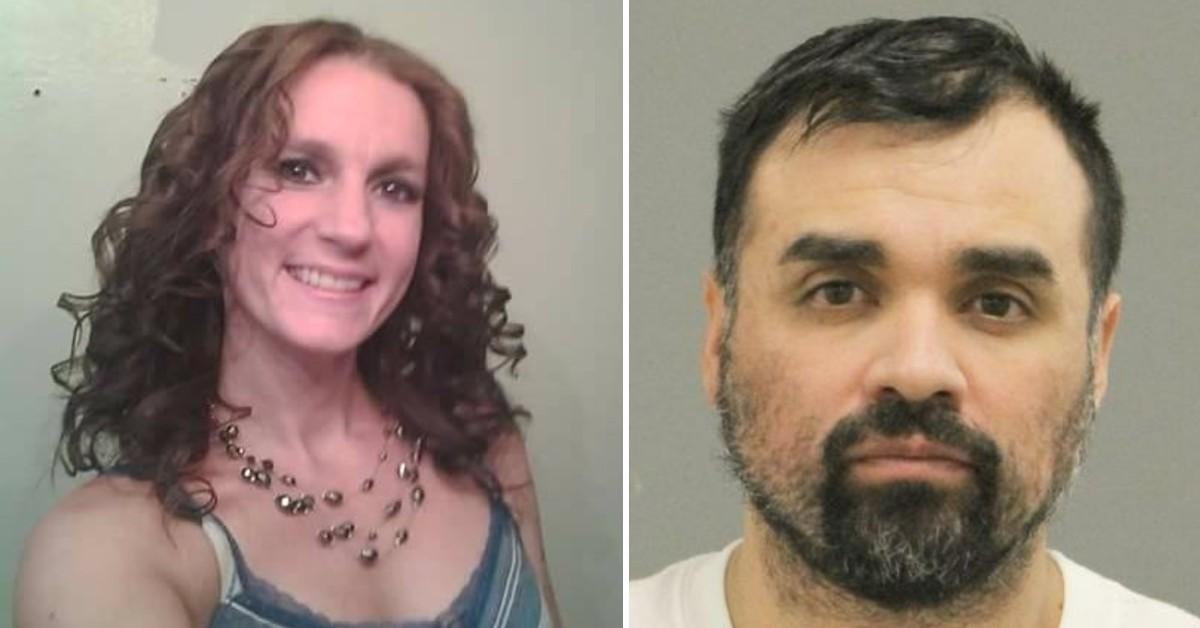 A Rockford, Illinois, man will spend decades behind bars for the murder of a woman who had a restraining order against him.
Abdon Ochoa-Villaneda was sentenced last month to 70 years in prison after he pleaded guilty to a first-degree and an attempted first-degree charge.
Article continues below advertisement
On Feb. 19, 2019, Jennifer Lindsey, 42, was expected to appear at a Winnebago County courthouse to extend the protection order she had against Ochoa Villaneda, her former partner.
Three days earlier, Rockford Police responded to a distress call at a residence on 3218 9th street around eleven o'clock. There, they found Lindsey dead on arrival at the scene, and her daughter, Katelyn Lindsey, 25, shot.
Article continues below advertisement
Investigators learned Jennifer Linsey had a protection order against Ochoa-Villaneda, spurring a manhunt for the suspect. Authorities later tracked Ochoa-Villaneda's movements from a surveillance camera as he fled with his car away from the scene.
He was later spotted by Missouri State Police, which led to a high-speed chase over 100 mph.The chase ended when Ochoa-Villaneda crashed his vehicle.
Ochoa-Villaneda was arrested and indicted for 18 counts including: first-degree murder, two counts of home invasion, two counts of armed robbery, two counts of residential burglary, two counts of aggravated battery, and one count each of attempted first-degree murder, aggravated domestic battery, domestic battery and violating an order of protection, according to Rockford Register Star.
Article continues below advertisement
Winnebago County Coroner Bill Hintz determined Jennifer Lindsey was killed by blunt force trauma to her head and was not shot as initially thought. Katelyn Lindsey was transferred to a nearby hospital, where she eventually recovered from her injuries.
Article continues below advertisement
With surmounting evidence against Ochoa-Villaneda, in addition to the victim's DNA found on his clothes, he entered an open plea for first-degree murder and attempted first-degree murder on March 12.
"It is far more prevalent than a lot of people realize, but we see it every day here. People who are struggling with just trying to be safe from a current or former partner. It's really important not to keep those things a secret and not to hide them because the violence and abuse is most likely to escalate over time," said Remedies Domestic Violence Program Director Becky Winsten, according to a media report.
Winnebago County Judge Wilt handed Ochoa-Villaneda a 50-year sentence, and he will have to serve every year, for the first-degree murder charge. Also, Wilt handed down another 20-year sentence to be served consecutively for the attempted first-degree murder. He will serve at least 85 percent of that sentence before being considered for release.
For the 37-year-old defendant, it's a life sentence.
Become a Front Page Detective
Sign up to receive breaking
Front Page Detectives
news and exclusive investigations.
More Stories