Who killed Mollie Tibbetts? Defense makes case her murder was part of a sex trafficking ring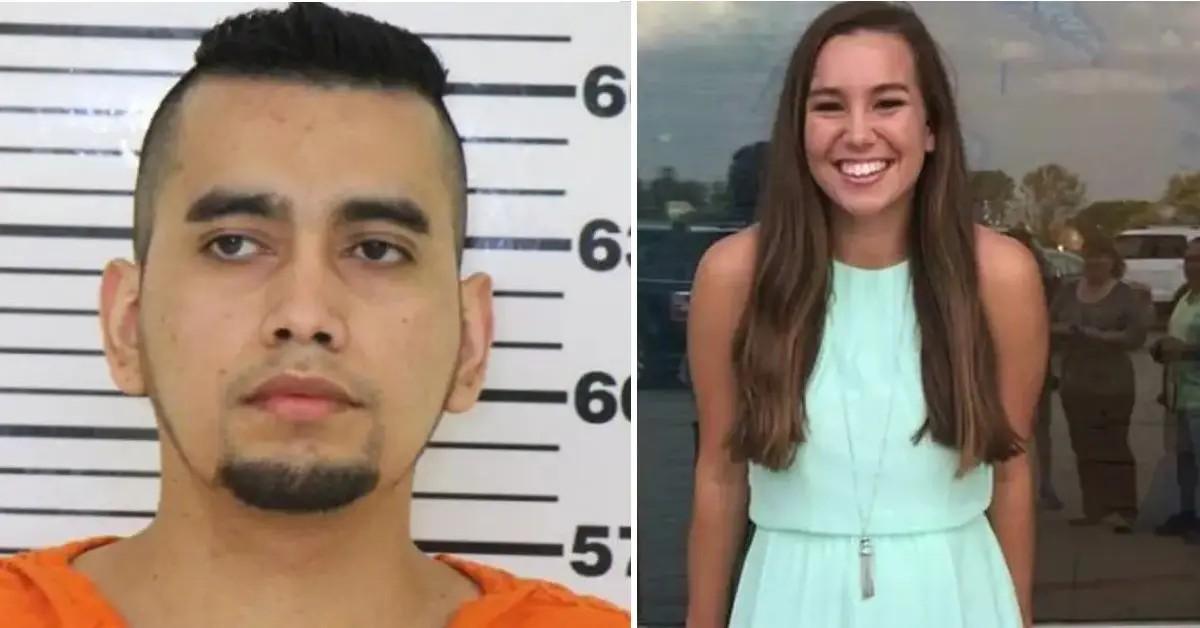 Was the man who killed Mollie Tibbetts the actual killer?
Article continues below advertisement
His defense attorneys continue to make the case that that wrong man has been convicted of killing the University of Iowa student. On July 27, lawyers presented witnesses to show why Christian Bahena Rivera should get a new trial.
It's the latest in the string of a case with countless twists, turns and intrigue.
Rivera was convicted of killing Tibbetts and leaving her body in a cornfield. She was missing for weeks in 2018, and it wasn't until Rivera confessed and led police to her body that officers found her remains.
Article continues below advertisement
During the trial, Rivera took the witness stand and, for the first time, claimed two armed men forced him to participate in the murder.
On the eve of Rivera being sentenced to life in prison for Tibbett's murder, his lawyers said jailhouse snitches could corroborate the tale he spun form the witness stand.
That delayed his sentencing as the defense has requested a new trial. On July 27, the defense presented its case and a judge said he would issue a ruling in short order.
Article continues below advertisement
Arne Maki, who is currently in prison on a domestic violence charge, testified during and detailed what another inmate told him. It wasn't until he saw Rivera's testimony from the trial that Maki said he realized what the other inmate told him was true.
The other inmate said he saw Tibbetts bound and gagged in a house used for sex trafficking, Maki claimed.
Article continues below advertisement
Defense lawyers alleged a sex trafficking ring is responsible for Tibbett's death and not Rivera. Maki said as police searched for Tibbetts, they were near the house she was being kept. That is when one of the people decided to kill her.
"So, he went down and stabbed her to death and put her in a tarp," Maki claimed.
The man Maki said told him he killed Tibbetts has denied the claims and said he had nothing to do with her death, according to the Associated Press.
The people involved in the ring then decided to pin the crime on Rivera, Maki claimed.
Article continues below advertisement
Division of Criminal Investigation agent Trent Vileta also testified during the hearing. He spoke about how investigators received tips from numerous people.
While police investigated most of the claims, he scoffed at certain ones, such as those from psychics. He said he didn't remember specific tips about sex trafficking in the area where Tibbetts went missing, but the agency received countless suggestions.
"It's possible we had tips," Vileta said.
Article continues below advertisement
But, he said the story Rivera shared when he was arrested about taking Tibbetts as she was running near her Brooklyn, Iowa, home was backed up by the evidence. Rivera talked about killing her after she rebuffed his advances. Tibbetts was found in the cornfield missing some of her clothing, and it was Rivera who led them to her body.
"I would not have been able to find it if it wasn't pointed out to me," Vileta said.
The investigator had no doubt who killed the young woman.
"No, Christian Rivera murdered Mollie Tibbetts," Vileta said.
Become a Front Page Detective
Sign up to receive breaking
Front Page Detectives
news and exclusive investigations.
More Stories