Could a jailhouse snitch back up Mollie Tibbett's killer's claims of being a pawn to murder?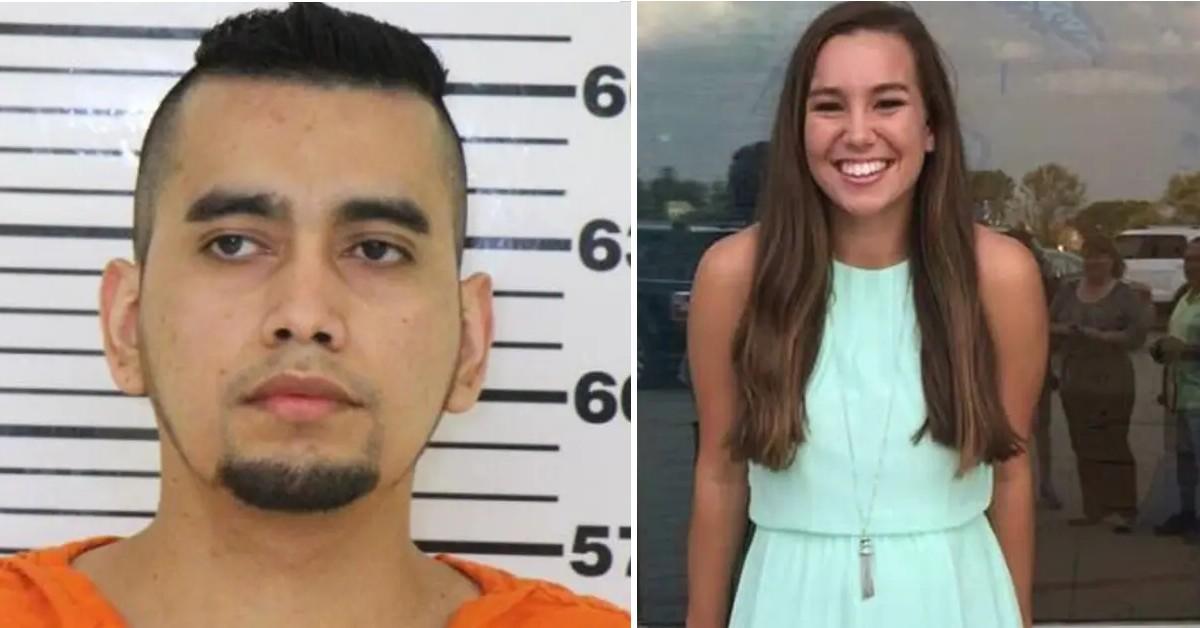 The man convicted of killing an Iowa college student and leaving her body in a cornfield said at his trial that two masked men kidnapped him and made him help in the killing.
Article continues below advertisement
Now, two witnesses have come forward to back up his claims and a judge has delayed his sentencing in the case.
Christian Bahena Rivera was convicted earlier this year of killing Mollie Tibbetts in 2018. The University of Iowa student went missing after going out in her hometown for a run. A massive manhunt and media publicity ensued for weeks trying to find Tibbetts.
It wasn't until Rivera was arrested and accused of murder that he led police to Tibbett's body in a cornfield.
Article continues below advertisement
During his trial, Rivera sat at the witness stand and spoke about how he was kidnapped at gunpoint and forced to participate in the murder. It was the first time the tale was shared, and prosecutors questioned why he never told police.
Still, the jury convicted him of first-degree murder.
Article continues below advertisement
Rivera was set to be sentenced on July 15 and faced a mandatory life sentence. However, the revelation of two witnesses led the judge to delay the sentence to an underdetermined date. This week, his attorneys filed a request for a new trial.
According to court filings, one witness was a jailhouse snitch who came forward after hearing Rivera's testimony on TV. It was only after hearing the testimony the inmate realized what another prisoner told him was likely true.
Article continues below advertisement
That inmate told investigators the other prisoner said he was staying in a "trap house" used by a 50-year-old man in the sex trafficking trade. That man owned a second "trap house," and it was there the prisoner saw Tibbetts bound and gagged.
The prisoner told the inmate — who are never named in the court filing — that he and the 50-year-old man came up with a plan to stab Tibbetts and dump her body near a Hispanic man to make it look like he committed the crime.
The prisoner believed Tibbetts was going to be a sex-trafficking victim, but "the publicity got too big too quick, and something went wrong."
Article continues below advertisement
A second witness also came forward to support Rivera's claims. That witness told police that she was in a vehicle with four other people when they were arrested taken to jail, according to court records. Before the arrest, one of the men in the car held up a gun to the witness' head and said, "that Mexican shouldn't be in jail for killing Mollie Tibbetts because I raped and killed her."
The person who held the gun is the same prisoner the inmate referred to in his statement, according to defense attorneys.
Article continues below advertisement
The defense argued Rivera should get a new trial based on the new evidence that was not known before the verdict. They also accused state prosecutors of withholding the information related to the potential witnesses.
The defense also noted in a separate filing that prosecutors did not tell Rivera's attorneys about a 2018 investigation into a man accused of a sex-trafficking ring, according to the Des Moines Register. Lawyers also claimed that during the past few years, 10 children have gone missing from the same county where Tibbetts was taken.
Become a Front Page Detective
Sign up to receive breaking
Front Page Detectives
news and exclusive investigations.
More Stories