Though their cases may be decades old, new technology is helping ID 'Jane and John Does'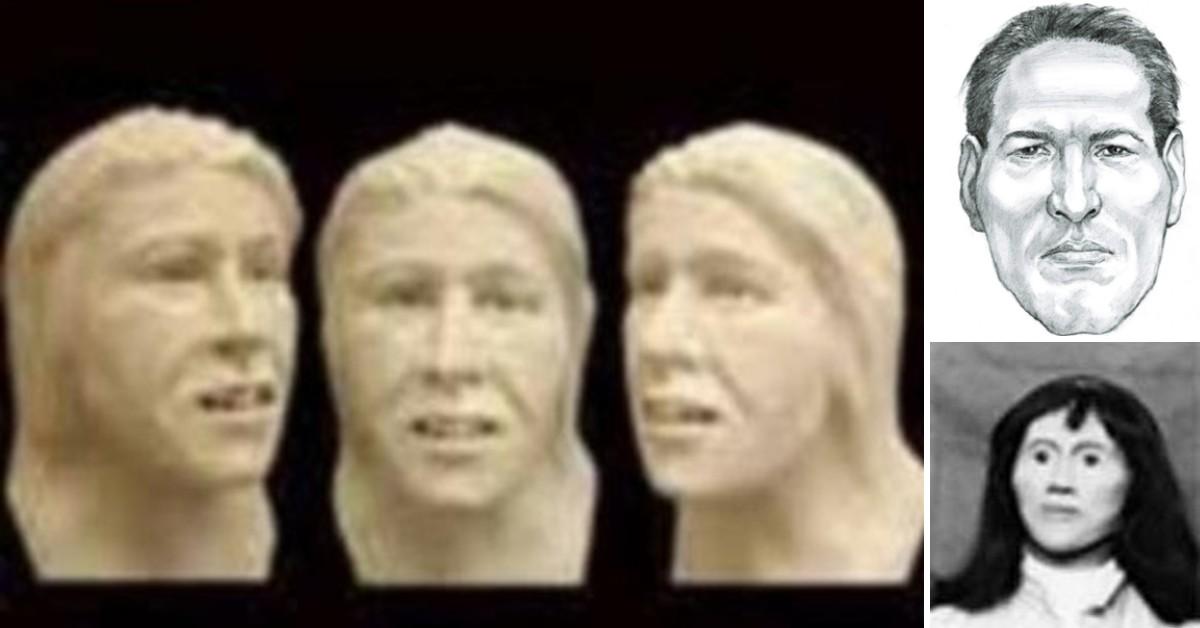 Faces without names.Clothing without owners.Bodies without a clear past.
These are the Jane and John Does of America:People whose lives have ended too early, extremely tragically and without closure.
Article continues below advertisement
When the remains of a human being are found, law enforcement endeavors to discover the person's identity. Some bodies are easy to identify, as the victims are easily recognizable or carrying some form of identification. Other common techniques used to reunite a body with its identity include dental records, fingerprinting or looking at distinguishing features, such as tattoos, reminders of old surgeries, and combing through the local missing persons records.
But what if there are no teeth to obtain a dental record or fingerprint? Worse yet, what if no one has realized the decedent is missing?
Those who are not identified right away are considered Jane and John Does, and until recently, they had almost no chance of getting their names back.
Article continues below advertisement
More than 30 years ago, the FBI introduced a centralized criminal database. Born from the knowledge that not only are various police precincts sadly unaware of what others are doing, as well as the fact that a missing person in Ohio could be discovered as far away as California, the Violent Criminal Apprehension Program, or ViCAP, was designed to create a centralized database for extremely violent offenders.
As part of this program, agents integrated an unsolved crimes section to provide potential leads for missing persons and the Jane and John Does of the country.Each file in the section contains everything that is known about the Does, including sketches or facial reconstruction, where they were found and any known circumstances surrounding their discovery.
Article continues below advertisement
This seems like a home run for helping "Does" find their way home, but unfortunately, of the 18,000 police agencies that could link into ViCAP, reports indicate that only around 1,400 actually use the system.
The FBI does not comment on how many cases have been solved or assisted using ViCAP.
As the internet began its rapid and massive expansion in the late 1990s, those searching for family members began work to build the Doe Network. This site is run by volunteers, having earned its 501c non-profit status in 2011. The goal of this network is to bring attention to Jane and John Does, both to law enforcement and the national media, with the hope of creating potential matches between missing persons cases and remains not yet identified.
Article continues below advertisement
According to statistics posted by the Doe Network, 99 cases have been solved in recent months. Potential matches may be suggested by the public and are reviewed by the internal Potential Match Panel, who will then vote to bring the potential identification to law enforcement.This is to avoid utilizing precious law enforcement resources on further dead ends.
One site the Doe Network interfaces with on a regular basis is NamUs, which is an abbreviation for the National Missing and Unidentified Persons System.NamUs was started in 2003 by the National Institute of Justice and incorporates the use of DNA in identifying Jane and John Does.
While many victims may be discovered in a stage of decomposition that precludes easy identification, DNA samples can possibly be obtained long after other parts of the body are destroyed.
Article continues below advertisement
Additionally, NamUs is adding additional biometric identification processes to their site as forensic technology continues to develop. The Cogent Automated Fingerprint Identification System (CAFIS) is designed to contain a permanent record of all fingerprints for both missing and unidentified people, with the ability to cross-reference for potential matches.
Meanwhile, the NamUs Forensic Odontology Unit examines dental records uploaded by law enforcement agencies, again allowing for comparison to other records but providing services to assist in and streamline the processes of uploading and analysis.
The DNA Doe Project uses DNA and genetic genealogy to assist in the process of identifying "Does." Staffed by volunteers who coordinate with talented and distinguished genetic genealogists, the DNA Doe Project uses DNA extracted from victims combined with GEDMatch, an online genealogical database.
Article continues below advertisement
Using this database, a family tree can be built around the DNA.Then, the team attempts to develop a clear picture of who the Jane or John Doe was, which law enforcement can then use in contacting family.
Does this actually work? Yes. In January 2021, the 1976 Sumter County, South Carolina John and Jane Doe were identified as James Freund of Pennsylvania, and Pamela Buckley of Colorado, both of whom were reported missing in 1975, according to The Sumter Item.
Though their bodies were discovered in August of 1976, and their official sketches circulated around the country, no one stepped up to give either person a name until the DNA Doe Project uncovered a link through genetic genealogy.
Article continues below advertisement
In 2019, discoveries by the Doe Network uncovered the identity of a little boy who had been abducted and presumed murdered by his stepfather. According to a Forensics Magazine article, DNA confirmed the boy was not murdered but alive and well in North Carolina, having been adopted at 6 weeks old.
While those who are missing loved ones often feel there is no hope, there are resources working fervently to reunite the Jane and John Does of America with their names, their pasts, and their families.
As forensic science continues to grow, many hope these resources can identify more and more unidentified victims and get their families needed closure.
Become a Front Page Detective
Sign up to receive breaking
Front Page Detectives
news and exclusive investigations.
More Stories