The rise and fall of John Gotti part 2: The Teflon Don can't escape the law forever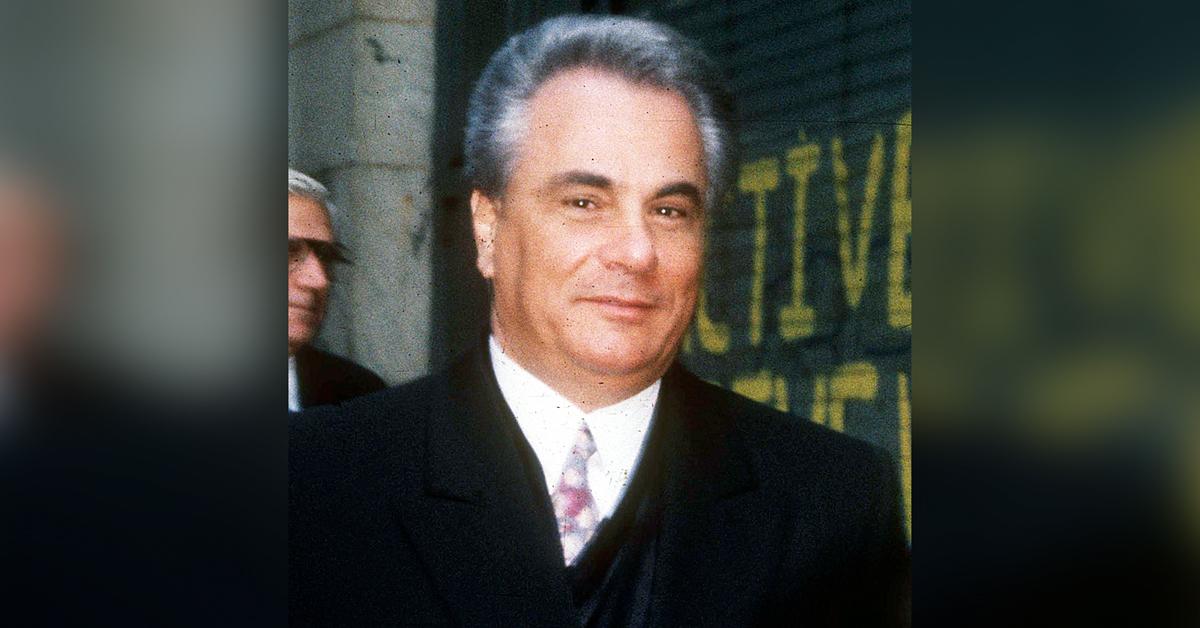 Article continues below advertisement
John Gotti's rise to the mafia's Gambino family had been swift and brutal. A long-time career as first a soldier and then a capo had won him respect, but far from the cash or notoriety he demanded.
When the Gambinos were split between factions supporting Aniello Dellacroce and then-boss Paul Castellano, Gotti knew which side he was on, backing his mentor Dellacroce, a street bruiser just like himself. Castellano was weak, refined, unwilling to go as far as Gotti believed the mafia should.
Article continues below advertisement
The tensions meant Castellano needed to move against the faction, yet he was too slow. After Dellacroce died, Gotti struck, engineering the public assassination of his boss that shocked New York and the mafia to the core. The old rules were broken, and there was a new godfather at the top of the Gambinos.
This was John Gotti's time.
THE TEFLON DON
Despite his long-lasting legacy as one of the most famous dons in American criminal history, the true success of Gotti at the head of the Gambino crime family is a mixed affair. The Gambinos were already the most powerful of the five families and could boast a staggering $500 million a year in turnover when Gotti ascended to the top. Yet, Castellano's killing and breaking of convention wouldn't be without consequence for Gotti.
Article continues below advertisement
Gotti knew that his actions had won him far more enemies than friends and immediately constructed a plan to make the Gambinos even bigger. Calling it his "legacy," Gotti wanted to build an untouchable family, one that nobody would dare stand against. First, he needed a number-two to replace Castellano's man Joseph Gallo as consigliere. Angelo Ruggiero, he didn't consider "bright enough," and Sammy Gravano wasn't "old enough." Instead, he went with Frank DeCicco.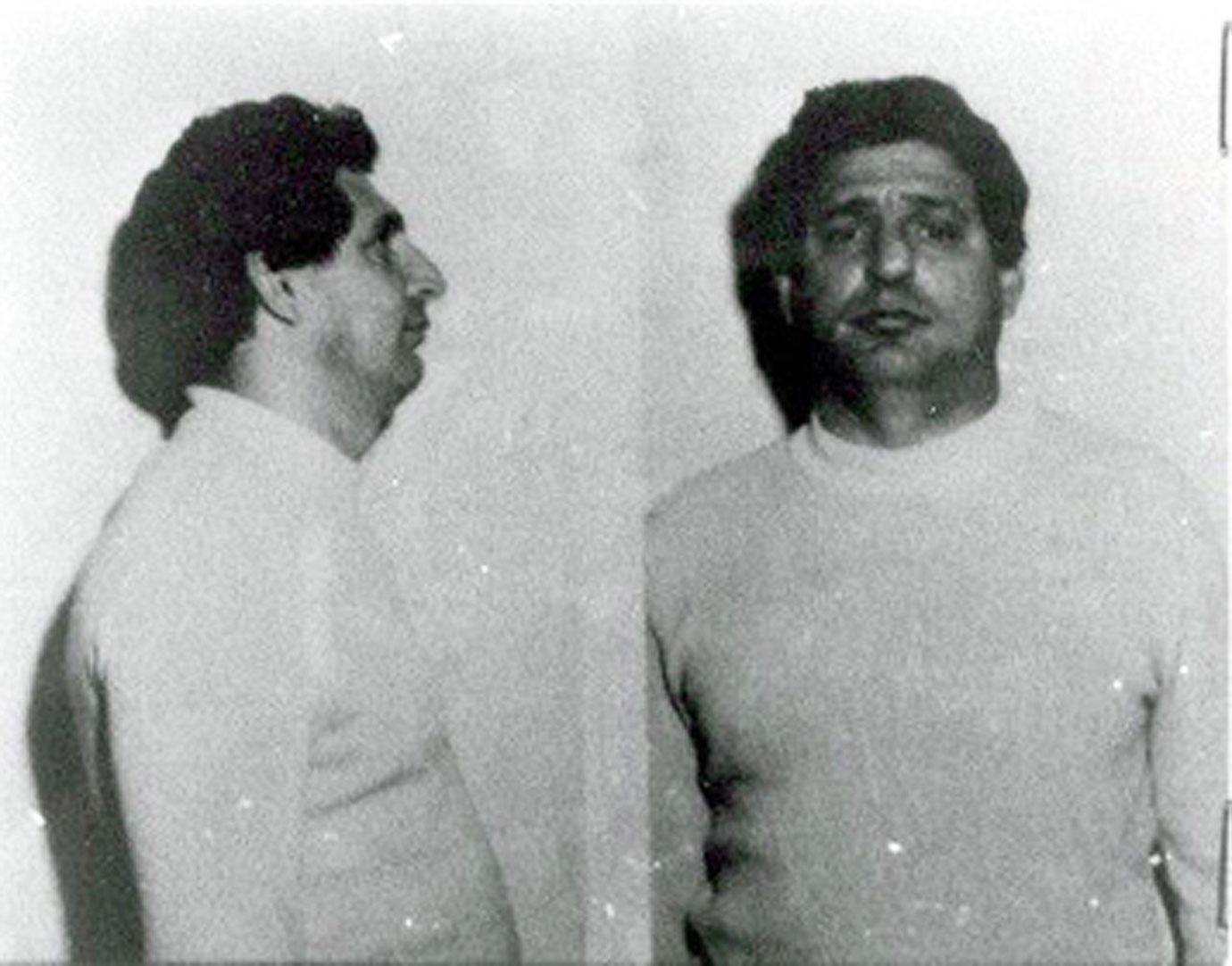 Article continues below advertisement
It was just one of many changes that Gotti ushered in for the Gambinos. He would be a hands-off boss, no longer dealing with day-to-day business. No new made men would be appointed for up to a year, and his headquarters would now be moved from his long-time haunt at the Bergin Club in Queens to the Ravenite in Little Italy.
So too, Gotti changed. From his usual smart attire as a capo, he elevated his style to the extravagant. No longer did he frequent neighbor restaurants and establishments as he once had, now he wined and dined in Manhattan as money flowed into his bank accounts.
Wiretaps and surveillance revealed the new godfather's routine. After a late night of partying and gambling, he would be woken around noon by Ruggiero, who reminded him of what his schedule was for the day. After breakfast, he would be picked up in a luxury Mercedes-Benz and taken to the Bergin Hunt and Fish Club.
Article continues below advertisement
Here, in a newly added dressing space and barber's floor, he received his daily haircut and often a manicure or time on the tanning bed. Following this, he would select fine clothes from the immense stored wardrobe and leave for the Ravenite Club.
At the Ravenite, Gotti conducted the day's business, meeting with capos once a week. Once done, he would head out into Manhattan for leisure, making sure to insult and taunt watching police and federal agents on the way, usually by smiling and mouthing the words "Naughty, naughty" in their direction when he spotted their observation. He showed up at Regines or Da Noi, always ordering the most expensive food and drink on the menu. It would be Louis XIII brandy or Cristal Rose champagne, with Gotti commanding the floor.
"This is my public, Sammy. They love me." — John Gotti to Sammy Gravano. Quoted posthumously in the "New York Times" on June 11, 2002.
Article continues below advertisement
With the gloves off, nothing was off the table, however, and Gotti was brought back down to earth in April of 1986 when DeCicco was killed in a car bomb explosion under the orders of the Vincent Gigante, boss of the Genovese family, and Anthony Corallo, boss of the Lucchese family. Both Gotti and DeCicco were the intended targets in revenge for Castellano and Bilotti. The use of bombs had also long been forbidden by the Commission given their volatility and potential to cause unintended collateral, bringing down the gaze of the authorities, press and public alike.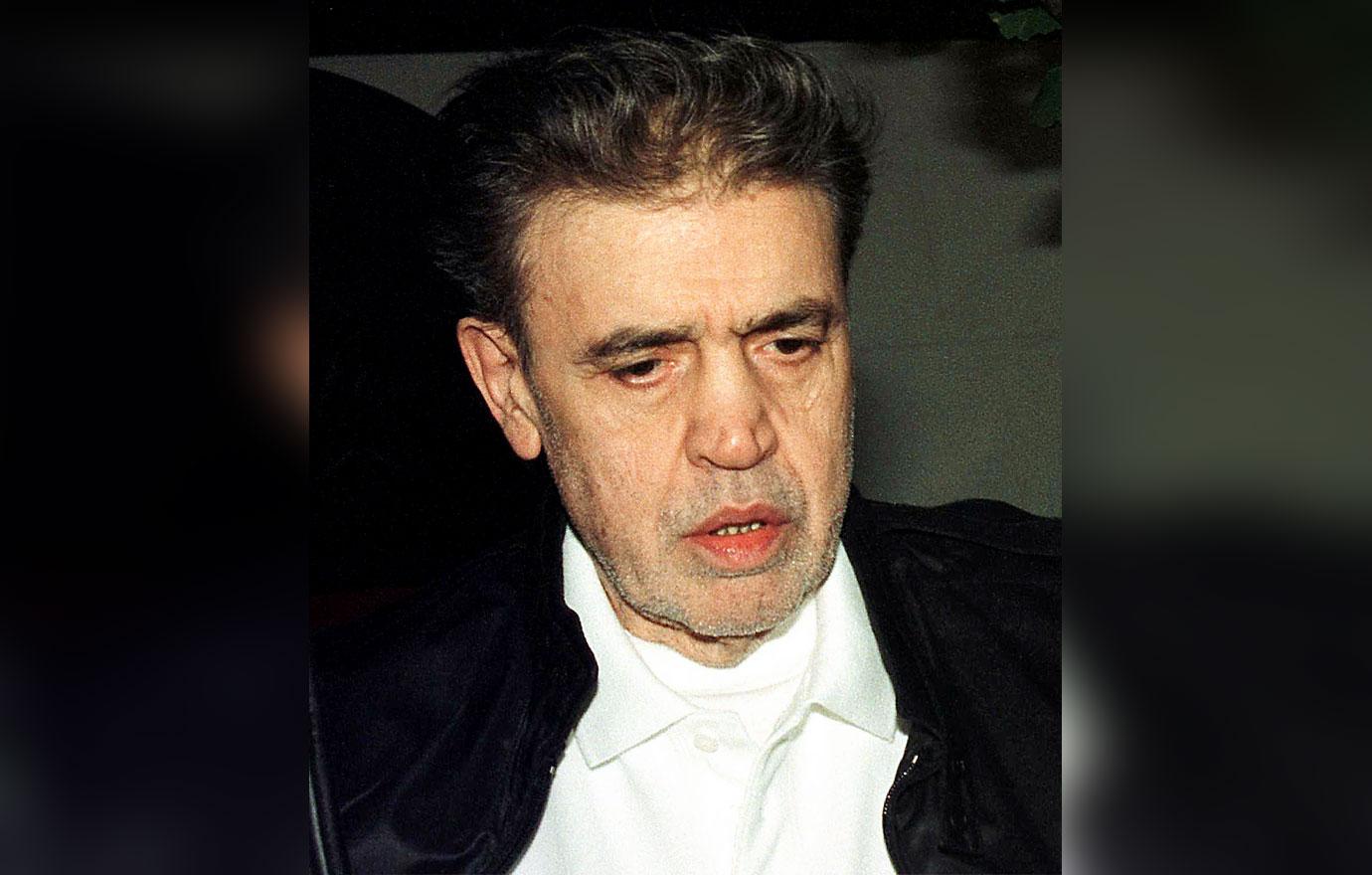 Article continues below advertisement
Gotti needed to put a stamp on his authority, and, back in prison awaiting his racketeering trial, he ordered a hit on Robert DiBernardo, one of the men who had plotted to kill Castellano, after DiBernardo was reported to be challenging for the top role. Gotti also elevated Gravano to underboss despite initial reluctance over his age, appointing him alongside Ruggiero and Joseph Armone as a committee to run the Gambinos.
Gravano was five years younger than Gotti and also grew up in Brooklyn. However, Gravano had been blessed with a much more prosperous upbringing than the difficulties Gotti faced through poverty. Yet, he too had been bullied by his peers, picked out as a slow learner thanks to unrecognized dyslexia. He became a rebellious teenager, rejecting school authorities and dropping out early before taking up boxing to defend himself, winning the nickname "Sammy the Bull."
Article continues below advertisement
After cutting his teeth with petty crimes, Gravano eventually came to work for a Colombo family crew in the late 1960s under boss Carmine Persico. Eager to make his usefulness known to the family, he carried out his first killing, at 25 years old, gaining a reputation as an enforcer.
However, after a feud developed with a Colombo capo, Gravano was allowed to peacefully leave the family and join the Gambinos, rising quickly and becoming a made man around the same time as Gotti. Few could have envisioned what was to come when Castellano uttered the words, "In this secret society, there's one way in, and there's only one way out. You come in on your feet, and you go out in a coffin. There is no return from this."
Article continues below advertisement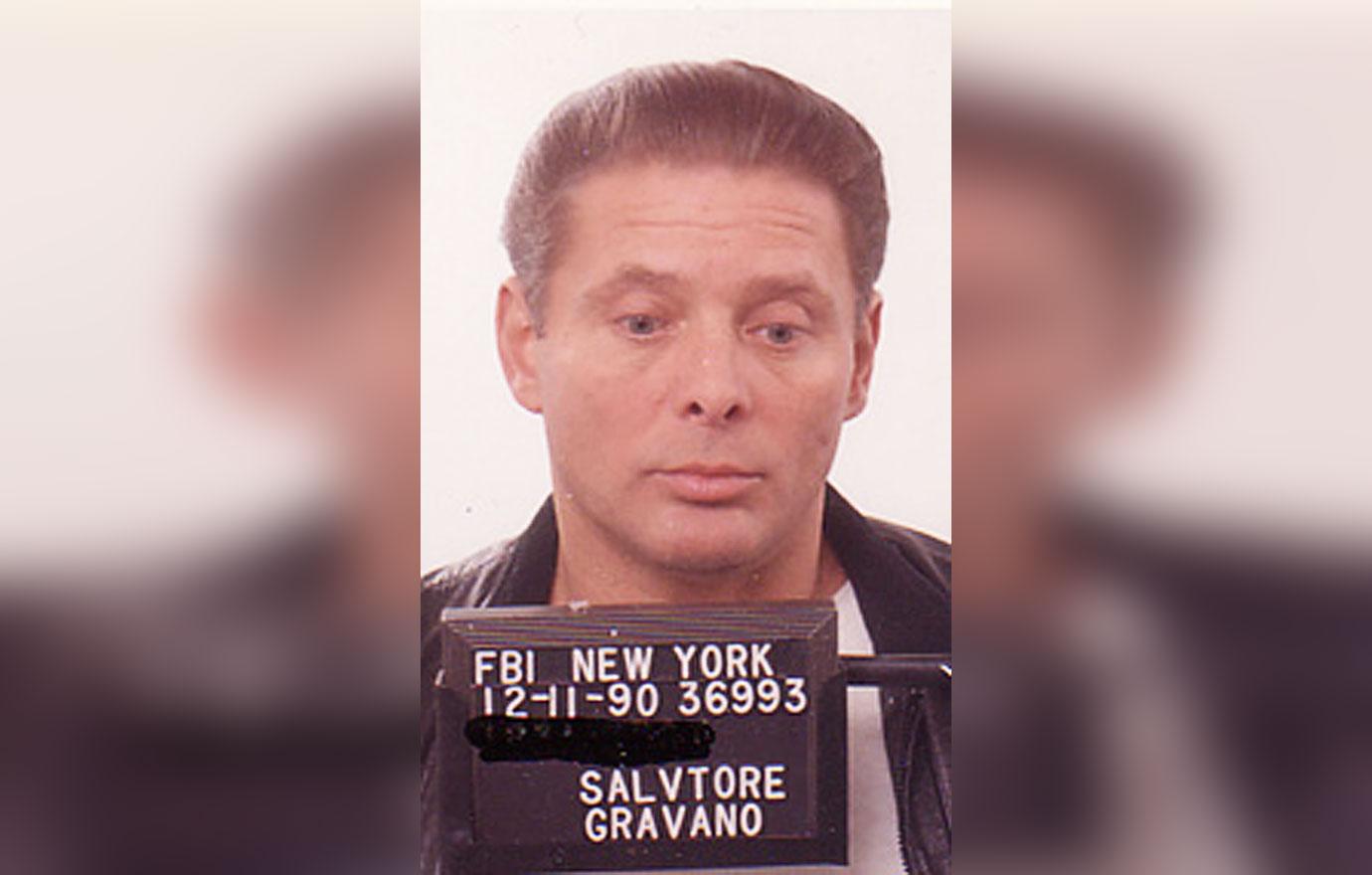 But that would be the future, and for now, Gravano was the intelligent choice as underboss. He'd been a big earner throughout the late 1970s and early 1980s for the Gambinos, specializing in construction and nightclub businesses. Castellano often relied on him when violence was deemed necessary. Despite this, Gravano had been an early turncoat toward Gotti's plot and was committed to the new way of things, being happy to arrange a bullet for his friend DiBernardo. Like many, his rise was thanks to Gotti, or rather the legal troubles he found himself in.
Article continues below advertisement
If anyone in the Gambino family was worried that Gotti was going to jail, however, they shouldn't have been. In a staggering piece of corruption, the family managed to infiltrate the jury in his racketeering trial, with juror George Pape happy to sell his vote for $60,000. A strong defense coupled and Pepe holding out in the jury room helped with the trial atmosphere, meaning many began to fear for their safety.
Gotti was acquitted of all charges.
Gotti's acquittal was a scandal, yet there were undoubtedly those, including in the media, who offered grudging respect and admiration for the wily Gotti. Despite being charged with crimes ranging from murder to hijacking, he had regularly been pictured smiling for cameras and offering a genial and friendly manner. While the mafia's old guard had fallen with 100-year sentences in the Mafia Commission Trial, Gotti had arisen as the most prominent face of mafia defiance since Al Capone.
Article continues below advertisement
The public liked his image, fitting neatly into 1980s excess. With silk ties and hand-made suits, he was "the Dapper Don," all power, money and success. The crimes almost became irrelevant, and he was now the most famous mobster in America.
His home was featured on the news, with photographers and journalists often outside. The new face of the modern mafia was a celebrity, willing to provide soundbites for the media whenever he was he trouble and even making the cover of "Time" magazine.
Gotti knew well the power of marketing and the loyalty that wealth and charity could buy. A loved man is far harder to attack than a hated one. He would throw block parties in Ozone Park on Independence Day, where everything was free, endearing himself to locals. There was $10,000 donated for the local Baptist Medical Center.
Article continues below advertisement
Free from anymore pending legal cases, Gotti boasted he could finally put his plans to expand the Gambinos' power into effect, and now his soldiers were expected to show the same level of bravado and confidence. The Gambinos began to dress lavishly, projecting an image of strength to law enforcement and the public. It was yet another change to the old ways and drew nothing but anger from the FBI and police, his arrogance making them determined to bring down the don.
Despite Gotti's success in court, the trial was still a disaster for the wider family, with his underboss Armone and Gallo, both convicted. With the heroin trafficking trial of Gene Gotti and Ruggiero from a 1983 incident also approaching, things were looking bad for the family. Gotti began to move his pieces around the board, elevating Sammy Gravano and introducing Frank Locascio to the upper echelons of the Gambinos, appointing him acting underboss.
Looking to put an end to the disarray, Gotti ordered all capos would now report to him once a week at the Ravenite Social Club, a decision taken against advice that such a move would break secrecy. The FBI, of course, began to surveil the meetings and identify who was attending. Gotti, however, seemed to think he was untouchable and his next target would be control of the Mafia Commission itself.
Article continues below advertisement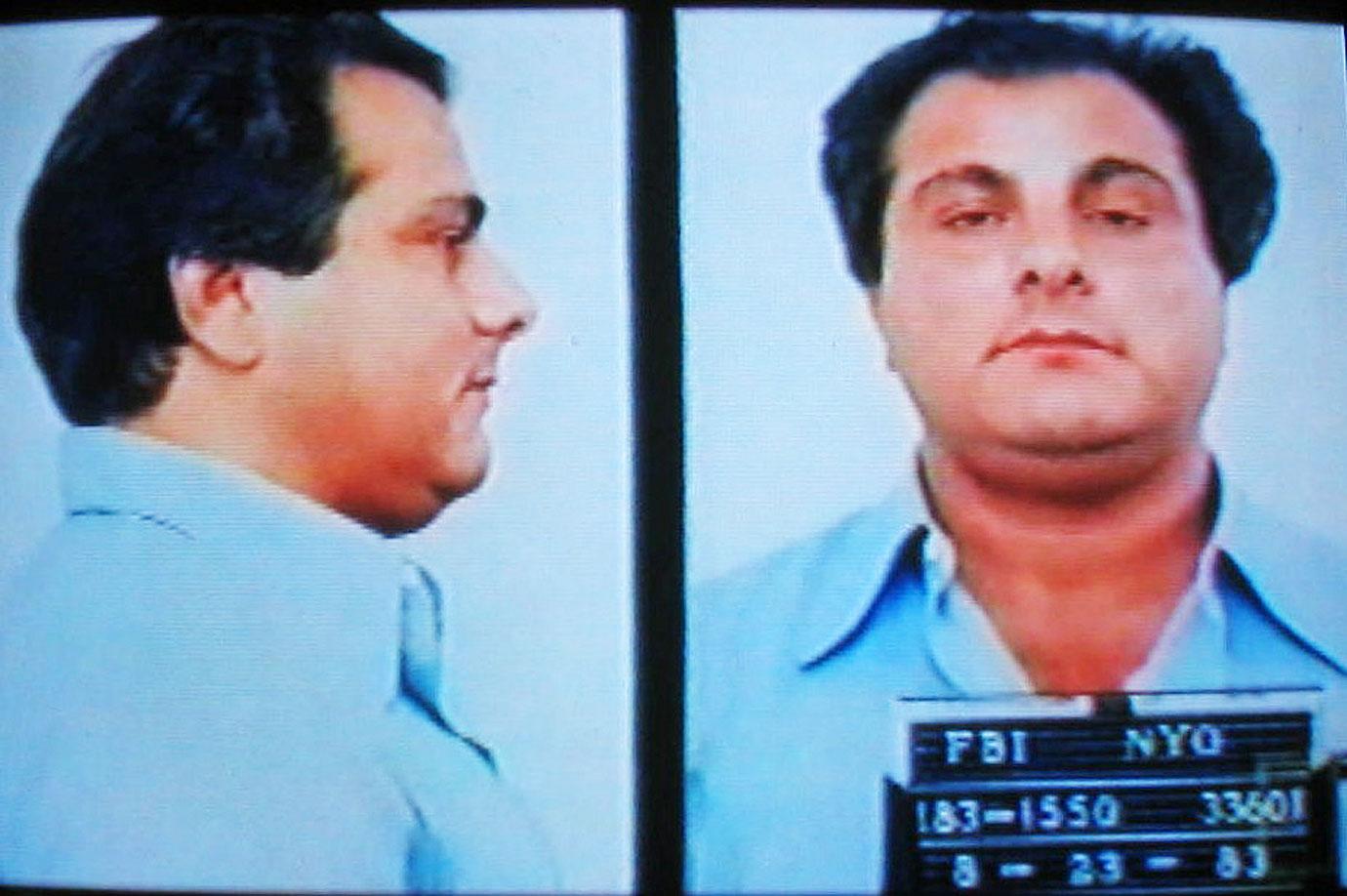 In late 1988, the group met for the first time since the Mafia Commission Trials of 1985, and there were three years of business to attend to, some of which threatened all-out war between the families. The Luccheses were still angry over a 1986 murder by Gambino capo Mickey Paradiso. Gotti, meanwhile, was enraged that Genovese consigliere Louis Manna was plotting to kill him in 1987 and wanted the Bonanno family readmitted, having been kicked out over the Donnie Brasco affair. By this point, thanks to an FBI warning, Gotti had realized the Genoveses were behind the 1986 car bomb attack, though whether he knew of the Lucchese involvement is unknown.
Article continues below advertisement
"Now John wanted the Bonanno family to have its seat back. John owns Joe Messino, who's running the family. With [Colombo acting boss] Orena and Messino, John could count on controlling the Commission, three votes out of five. But [Genovese boss Vincent Gigante] said that decision should be put off to the next commission meeting, and the Lucchese people backed him." — Sammy Gravano, "Underboss: Sammy the Bull Gravano's Story of Life in the Mafia" in 1997.
Despite all families agreeing that any plots and violence "never happened" and that, to avoid war, they would communicate better, there was still much feeling against Gotti, despite his leading the meeting and being head of the Commission in all but name. His breaking of protocol had not gone well, and there were justifiable fears he was becoming too powerful, older hands being outraged at his public profile. The Commission blocked the readmittance of the Bonannos, seeing them as a natural ally for Gotti. It would be the last ever confirmed meeting of the group.
Article continues below advertisement
However, authorities were still desperate to get their man, and bugs placed at the Ravenite Social Club provided a wealth of information. Gotti was recorded acknowledging three murders, including DiBernardo. He was also caught on tape discussing a shooting carried out against labor union official John O'Connor after O'Connor ordered an attack on a Gambino restaurant that had turned down the union, seemingly unaware the establishment had protection.
Meanwhile, the first trials of Ruggiero and Gene Gotti ended as mistrials, before Gene eventually got 20 years in prison
Ruggiero, meanwhile, avoided prosecution after being diagnosed with terminal lung cancer, and Gotti would be ruthless in response. Never forgiving him for his careless behavior that led to the wiretaps, he broke him down from capo to a simple soldier as he lay on his death bed. Gotti never saw or spoke to his one-time friend again before his death.
Article continues below advertisement
Arrested on Jan. 23, 1989, Gotti was again put on trial himself, accused of ordering O'Connor to be shot. His defense presented the image of a man who had long reformed his character and was now being persecuted. A hard-working family man. A simple plumber. The prosecution's star witness, James Patrick McElroy, insisted Gotti had farmed out the shooting to his affiliated Westies gang. But the evidence was weak, and the Teflon Don was acquitted of all charges.
Outside the courthouse, 1,000 people cheered as Gotti walked down the steps as a free man in February of 1990. In some parts of New York, fireworks were let off in response to the verdict; others honked their car horns and unleashed balloons. His status as an almost mythical folk antihero was affirmed. As he returned to the decorated Ravenite Social Club, the assembled mobsters offered drinks, cheers and congratulations, all led by Sammy Gravano.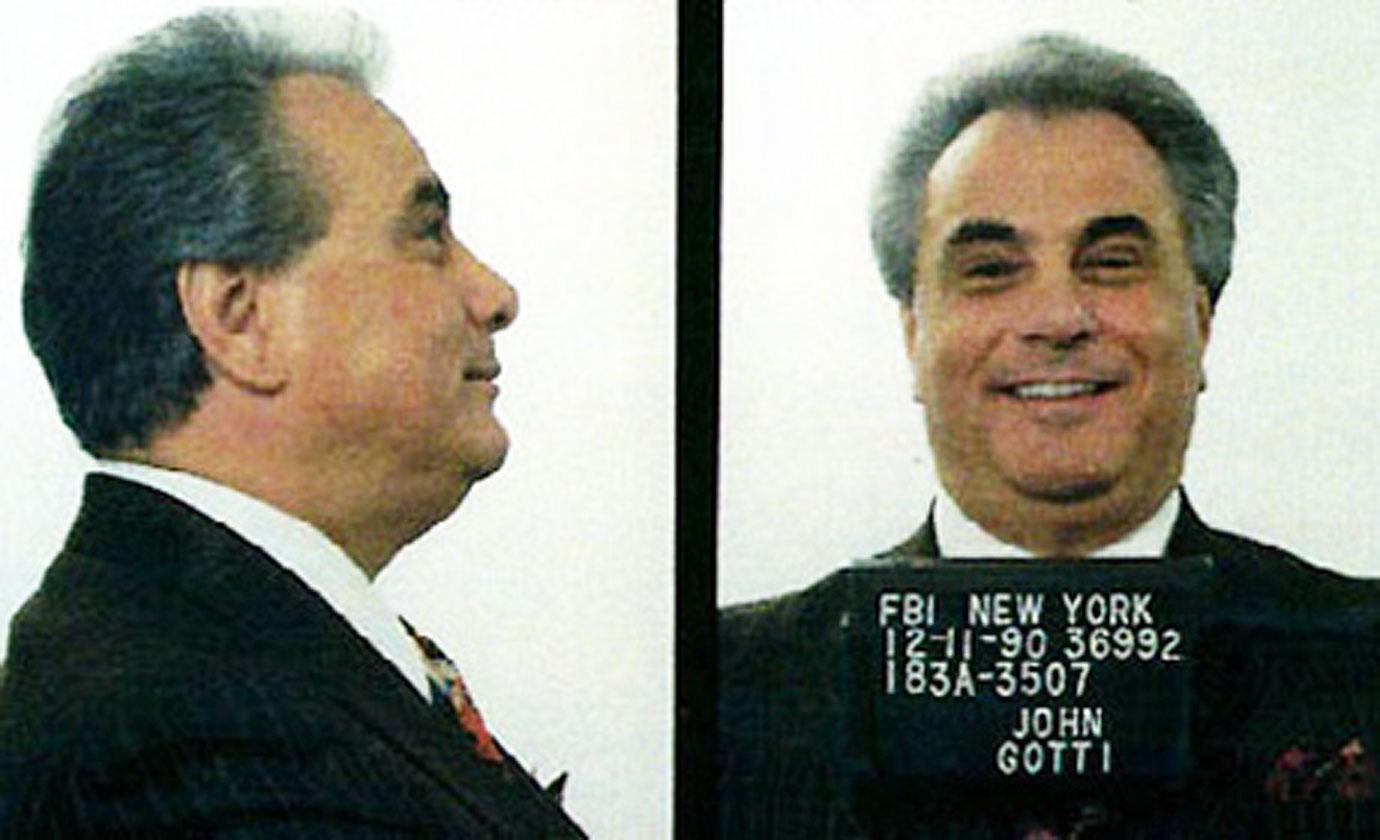 Article continues below advertisement
THE DOWNFALL OF GOTTI
Gotti's time at the head of the Gambino family had been far from what he envisioned it would be when he plotted Castellano's murder, and perhaps his entire time as the boss can be summed up by saying, "be careful what you wish for."
Indeed, Gotti's time at the helm was dominated not by any significant heist or crime, but by his own appearances in court. Despite walking free in February, Gotti wouldn't be untroubled for long, with the FBI already having the evidence to prosecute him again.
Gotti's insistence that capos report to him weekly at the Ravenite meant the FBI had a near complete list of every significant figure in the Gambino family. The new surveillance gave probable cause for the FBI to bug the Ravenite, a task that was surprisingly easy for special-operations commandos given the club had no dogs, expensive alarms or top-level security. Once again, Gotti, it seemed, had been lax and the main room of his headquarters was now open to the ears of federal agents.
Article continues below advertisement
However, the initial operation was a failure, with the audio drowned out by a soda machine and TV. Little was picked up, and Gotti was increasingly concerned about talking business at the Ravenite, instead talking shop on walks outside with Gravano and his capos. Gaps in the tapes soon revealed something else, up to an hour where Gotti was absent but hadn't left the building. The FBI soon realized the reason he wasn't talking downstairs was he was conducting business in a private apartment above and in the back hallway, a tactic once used by Dellacroce.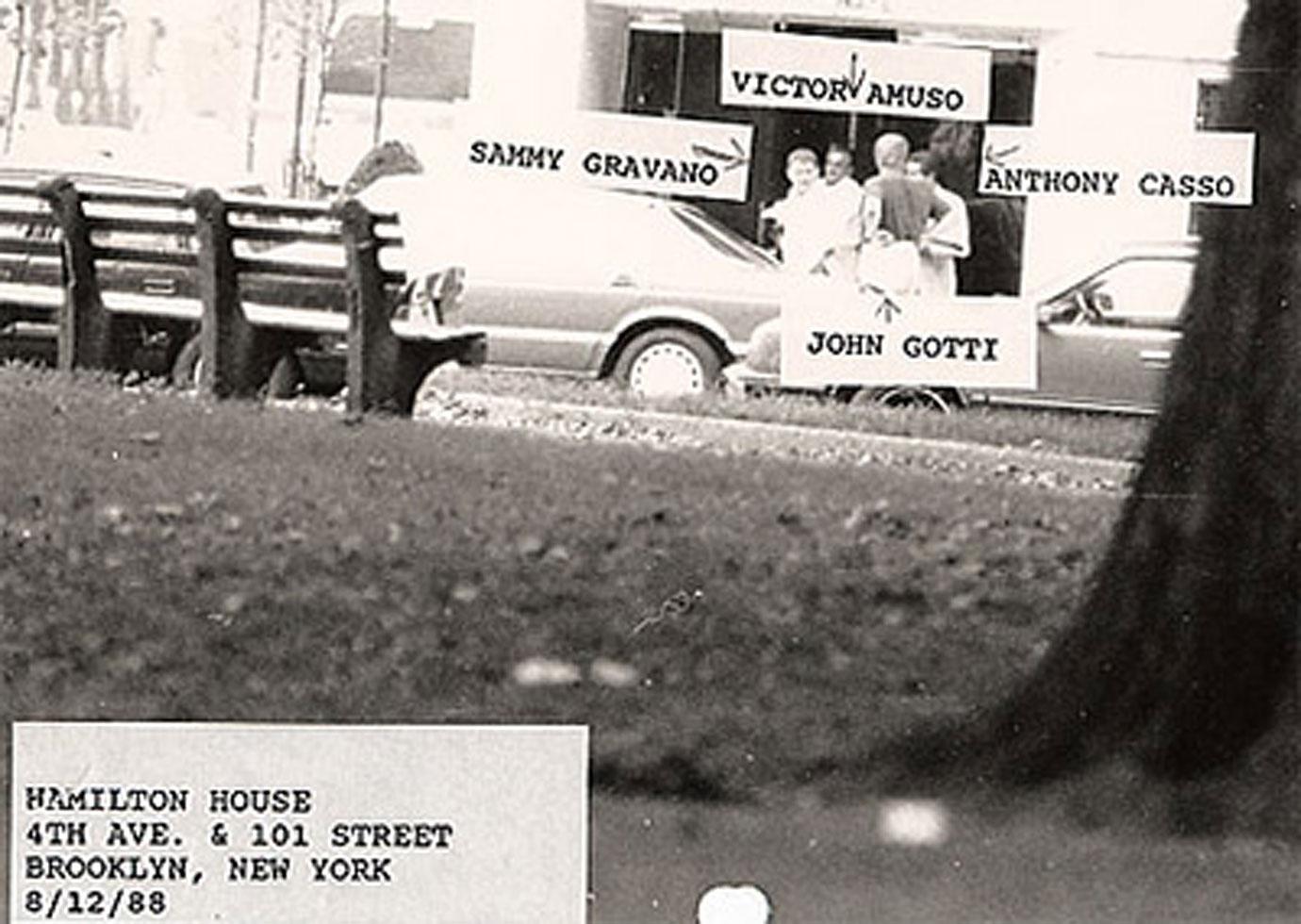 Article continues below advertisement
From October of 1989, the FBI had ensured that both locations were bugged, producing startling results. Gotti was caught on tape discussing criminal affairs, including three murders, the assassination of Castellano, taking payoffs and even describing himself as a mafia boss. Leaks to the press that new charges were impending ensured that Gotti would be ready, however, and he ordered Gravano to flee to ensure the continuation of the business.
Fatally, when the FBI didn't make their move, he recalled him from Florida and scheduled a meeting.
On Dec. 11, 1990, the FBI and NYPD raided the Ravenite Social Club one more time, arresting Gotti, Gravano and consigliere Frank Locascio, working again with the information provided through the bugs placed throughout the club. Gotti was now facing the most robust lineup of charges he'd ever been indicted on, and among them were five murders, including the killings of Castellano, Bilotti and DiBernardo.
Article continues below advertisement
Still, Gotti had already survived before, and he likely believed this time would be no different. Smiling as he was taken into custody, he undoubtedly thought he would walk away from the courthouse as a free man. Yet there was one thing he hadn't considered - the fact that Gravano, Gotti's own underboss, was about to turn state's evidence.
The shocking turn was the most senior member of the mafia to ever agree to become an informant at the time, and while it broke the most sacred of mafia vows, Gotti only had himself to blame.
Indeed, the Gambino family boss had been planning on betraying Gravano first. The tapes from the Ravenite explicitly detailed how Gotti was conspiring to frame his underboss for three of the murders he ordered, calling him "too greedy." The FBI made sure Gravano heard the betrayal, and Sammy was desperate, even suggesting to Gotti they stage a jailbreak.
Article continues below advertisement
The proposal was turned down, with Gotti believing he could guarantee a presidential pardon by donating $5 million to the George H.W. Bush's presidential campaign. The idea echoed when in 1971 Jimmy Hoffa's sentence was commuted following contributions being made to President Richard Nixon's reelection campaign.
A realist, Gravano realized he would never get out of prison if he went down and relied on the fantasies of Gotti, becoming even angrier when Gotti said he hoped Iraq defeated the United States during the ongoing Gulf War. During the 10 months they were locked up together, the tension built between the two former allies, with Gravano tiring of Gotti's arrogance and failure to grasp the gravity of the situation, becoming convinced his boss was going to blame him for everything.
"It's not about me now. Everything has to be to save Cosa Nostra, which is John Gotti. Cosa Nostra needs John Gotti. You got a problem with that?" — John Gotti to Sammy Gravano, "Underboss: Sammy the Bull Gravano's Story of Life in the Mafia" in 1997.
Article continues below advertisement
Taking the stand at the trial on March 2, 1992, the tension and drama at the Theodore Roosevelt Courthouse in Brooklyn was pure Hollywood theatre. Gravano not only confirmed Gotti as the godfather of the Gambino family but admitted to 19 murders, 10 during his time under Gotti, and went into details on the assassination of Castellano. There was nothing Gravano left out. Gotti was fingered personally for five murders, jury tampering, racketeering, everything he had done during his five years as godfather.
Gravano was unbreakable in cross-examinations, and Gotti's calm exterior soon began to fade. Gone was the smiling Teflon Don, and instead, Gotti became increasingly hostile and angry as he realized the gravity of the situation. FBI agents were "f****** scum bags," Prosecutors were called "f******," and one Jewish prosecutor was even called a "Christ killer" by Gotti.
For all his silk ties and tailored suits, the mobster couldn't hide who he was any longer.
Article continues below advertisement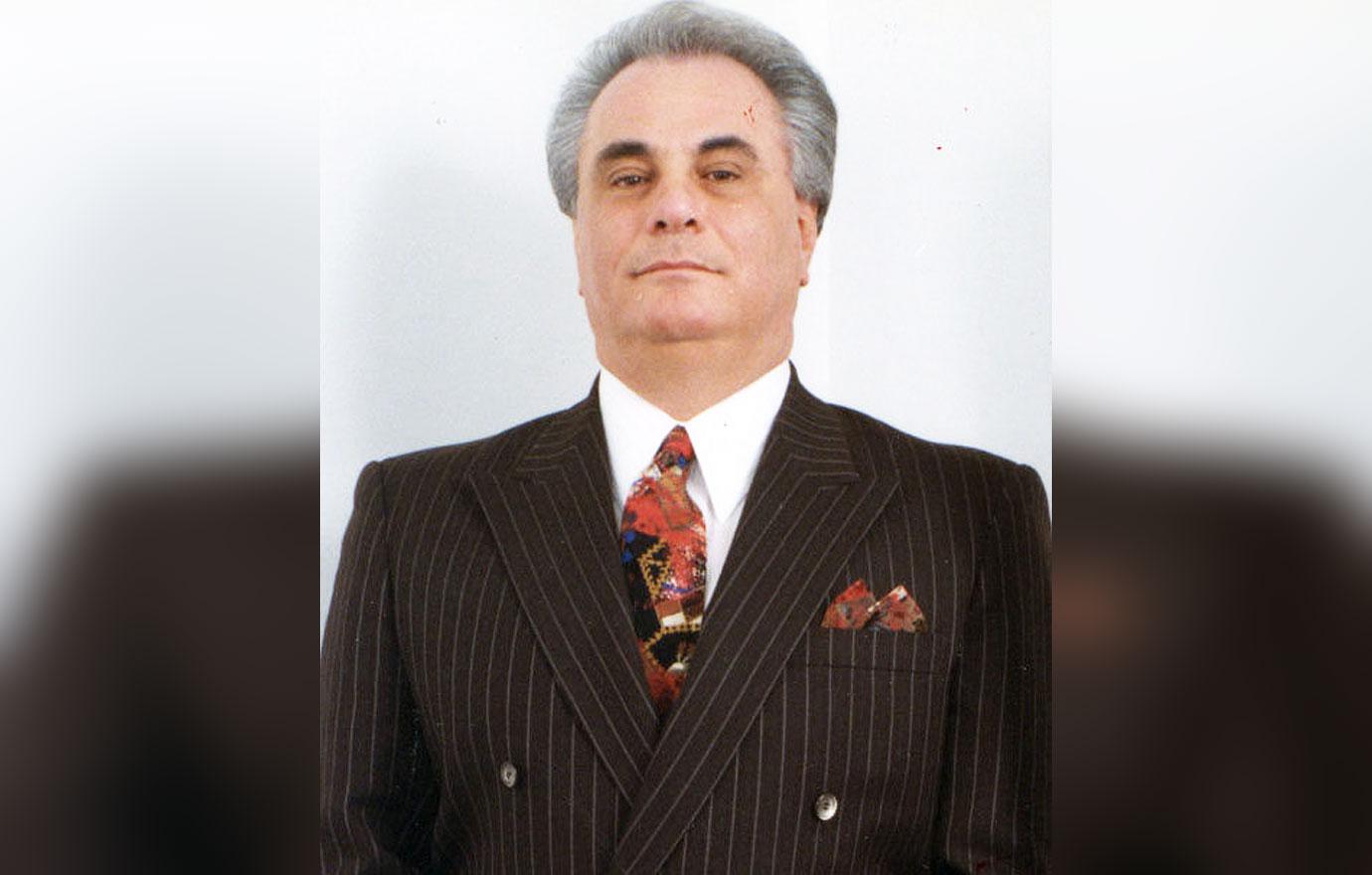 Gotti was found guilty of all 13 charges that had been leveled against him on April 2, 1992, and was sentenced to life in prison with no possibility for parole.
It took the jury just 14 hours of deliberations.
Article continues below advertisement
Sent to the United States penitentiary in Marion, Illinois, there was immediate pressure placed on Gotti to stand down as head of the Gambinos by the Mafia Commission. He refused, reminding the other bosses he was within his rights to remain in his position until he either died or decided to retire. It was a rule established back in 1931 at the very birth of the Commission, and for a man who had broken so many rules, few failed to see the hypocrisy in his newfound adherence to tradition.
Still defiant, Gotti intended to run an empire from his cell despite being in near solitary confinement in Marion's most restrictive unit. Gotti believed that he could still relay orders to his trusted brother, Peter, and son, John Jr., with the day-to-day running, left to Gambino capos John D'Amico and Nicholas Corozzo. Gotti would get to see lawyers and relatives just twice a month, separated by screens.
Article continues below advertisement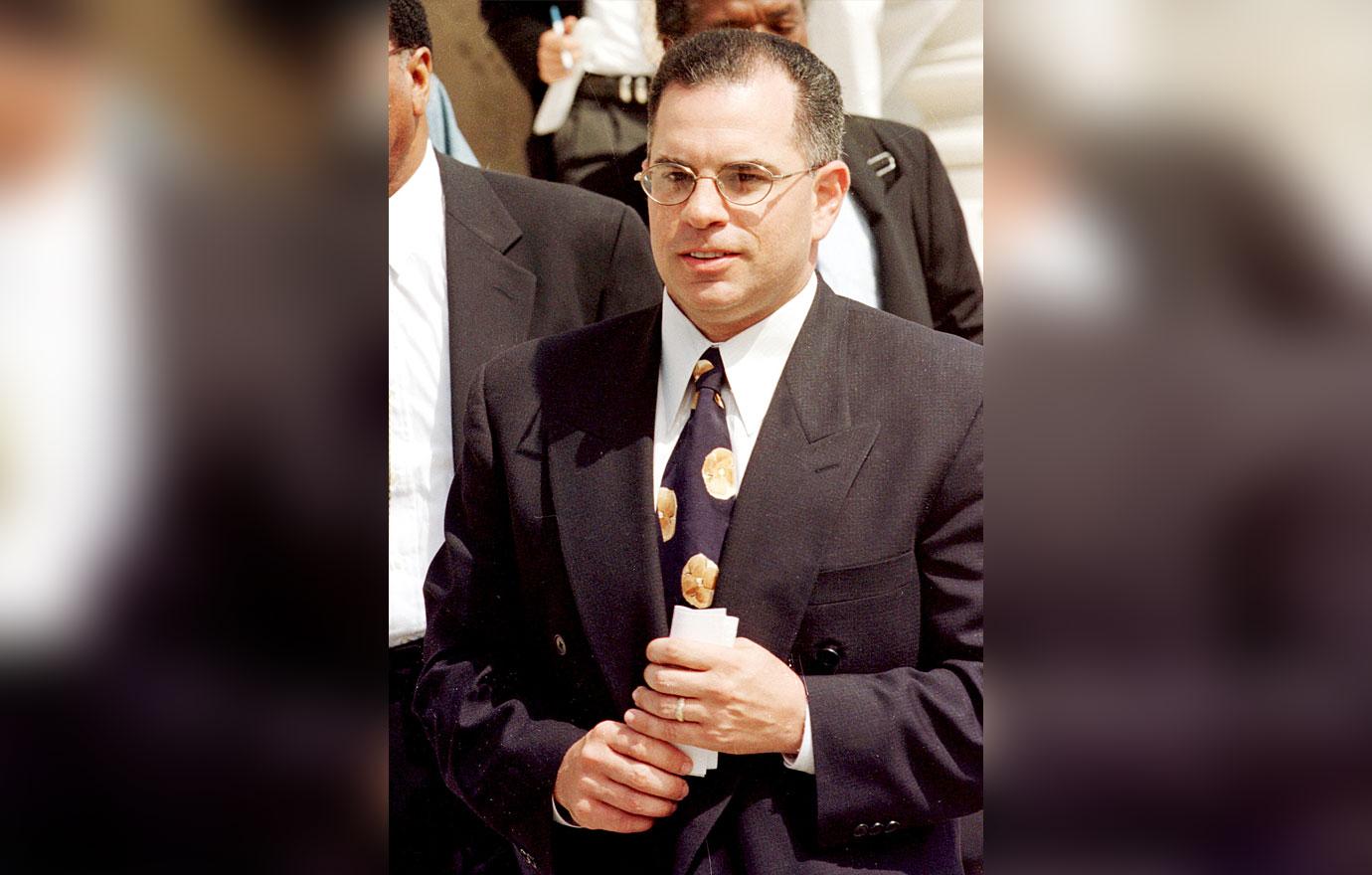 After Corozzo was sent to prison, John Jr. became the acting heir apparent to his father and interim boss of the Gambinos. He would be the youngest man to ever lead a family at just 28 years old. Uniquely, he was also the first not to be of entirely Italian descent, with his mother being half-Russian. The Gambinos had changed the rules just for his father.
Article continues below advertisement
John Jr. tried to move away from his father's image and failings. Dressing conservatively, he would ensure his circle was small and that all business was done outside. However, he tried to retain the sense of celebrity and philanthropy, the press going as far as to feature stories on how he brought home-baked cookies to his children's school. With the family diminished, he attempted to bring in new blood and steady the Gambino ship.
However, many resented his power and saw his leadership as unwarranted nepotism, with opinion in the family beginning to turn against the Gotti clan. In 1998 he was arrested on racketeering charges and imprisoned the following year, paving the way for Peter to step up as Gotti was diagnosed with throat cancer. The Gambinos were in turmoil, and half of their men were put away by the turn of the century. Many blamed John Gotti.
Gravano was, for a time, seen as the poster boy for how a gangster in the worst possible circumstance could turn his life around. At his own trial, the judge agreed with the assessment that he had turned into an advocate for law and order and gave him a mere five years in prison, being released early in 1994.
After a brief time in the federal Witness Protection Program, he began to live openly, and both wrote a book and gave interviews.
Article continues below advertisement
By 2000, Gravano returned to crime and was arrested as the head of a major drugs racket bringing in $500,000 a week. At the time, he was a lecturer on organized crime for a national conference of FBI supervisors in Phoenix. The former Gambino was sentenced to 20 years in 2002 and released in 2017, now running his own YouTube channel.
That same year, Gotti died on June 10, aged 61. He would undoubtedly have been pleased with the response as the press treated his passing as a significant news event, graving newspaper covers throughout New York. There were 15 pages in the "New York Daily News," 13 in the "New York Post," and even a 2,500-word obituary in the "New York Times."
Article continues below advertisement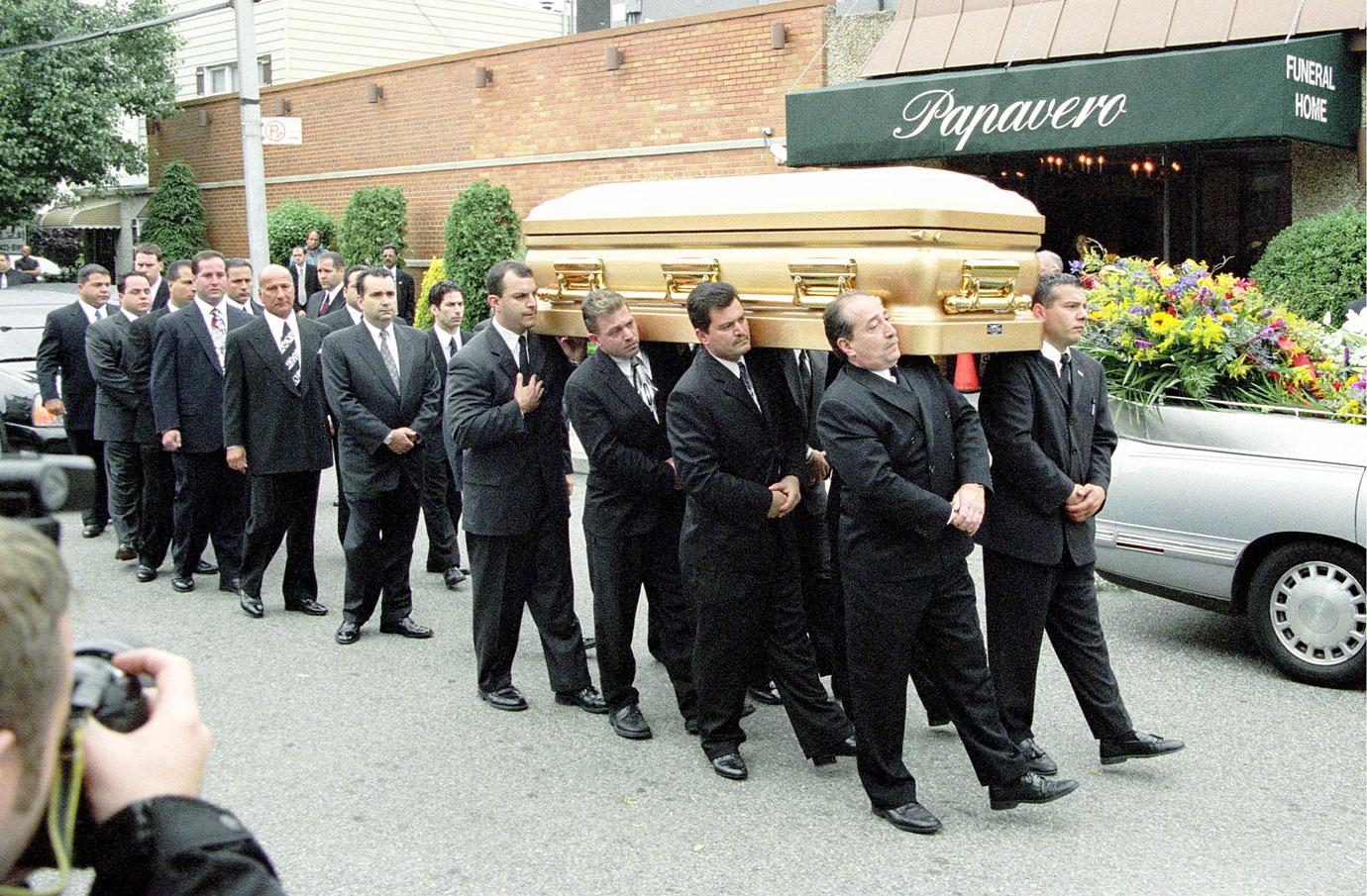 Gotti's funeral was a lavish affair that reportedly cost over $200,000, with his gold-encrusted bronze coffin traveling through Queens, passing Bergin Hunt and Fish Club on the way. There were hundreds of cars in the procession, including 22 limousines, and thousands lined the streets to witness the final end of New York's favorite mobster.
Around his Howard Beach neighborhood, banners read, "John Gotti Will Live Forever."
Despite the splendor of his send-off, however, there was one thing missing; the mafia themselves. Nobody from the other four families attended as a sign of condemnation, Gotti seen as the man who had brought destruction to the Gambinos.
For a man who believed he could build his family into an unbreakable dynasty that would dominate all crime, the silence of his peers spoke volumes on the legacy of a man who had once controlled the most extensive criminal empire in New York.
Become a Front Page Detective
Sign up to receive breaking
Front Page Detectives
news and exclusive investigations.
More Stories