The rise and fall of John Gotti part 1: Going from the boy in the Bronx to mafia Godfather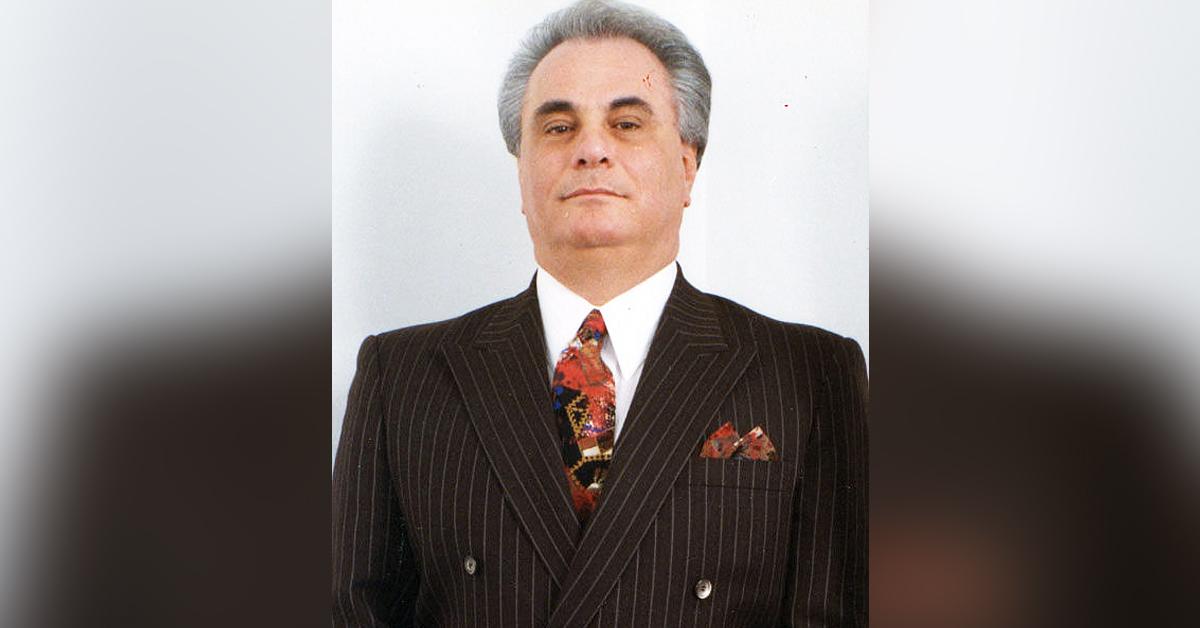 John Gotti is perhaps the most infamous organized criminal of the twentieth century, which comes amongst some solid competition. From Lucky Luciano to Al Capone to Carlo Gambino to Vito Genovese, the bar is undoubtedly high. However, while some of these names were certainly more vicious and others more successful, none of them quite sought the limelight like the man who would become known as the "Dapper Don."
Article continues below advertisement
Perhaps's the first actual celebrity criminal, Gotti, rose from humble beginnings to gain wealth and status beyond his imagining. He was one of the men of the 1980s, showing off his lifestyle without care for authority or the rules that defined the law or his own mafia commission. Yet, his jovial exterior betrayed his true nature as a violent and vicious street thug, one willing to do anything to ensure his own position, survival, and income.
From the streets of Brooklyn to a penitentiary in Illinois, the Gotti story is one of greed, brutality, and betrayal.
"You'll never see another guy like me if you live to be five thousand." — John Gotti.
Article continues below advertisement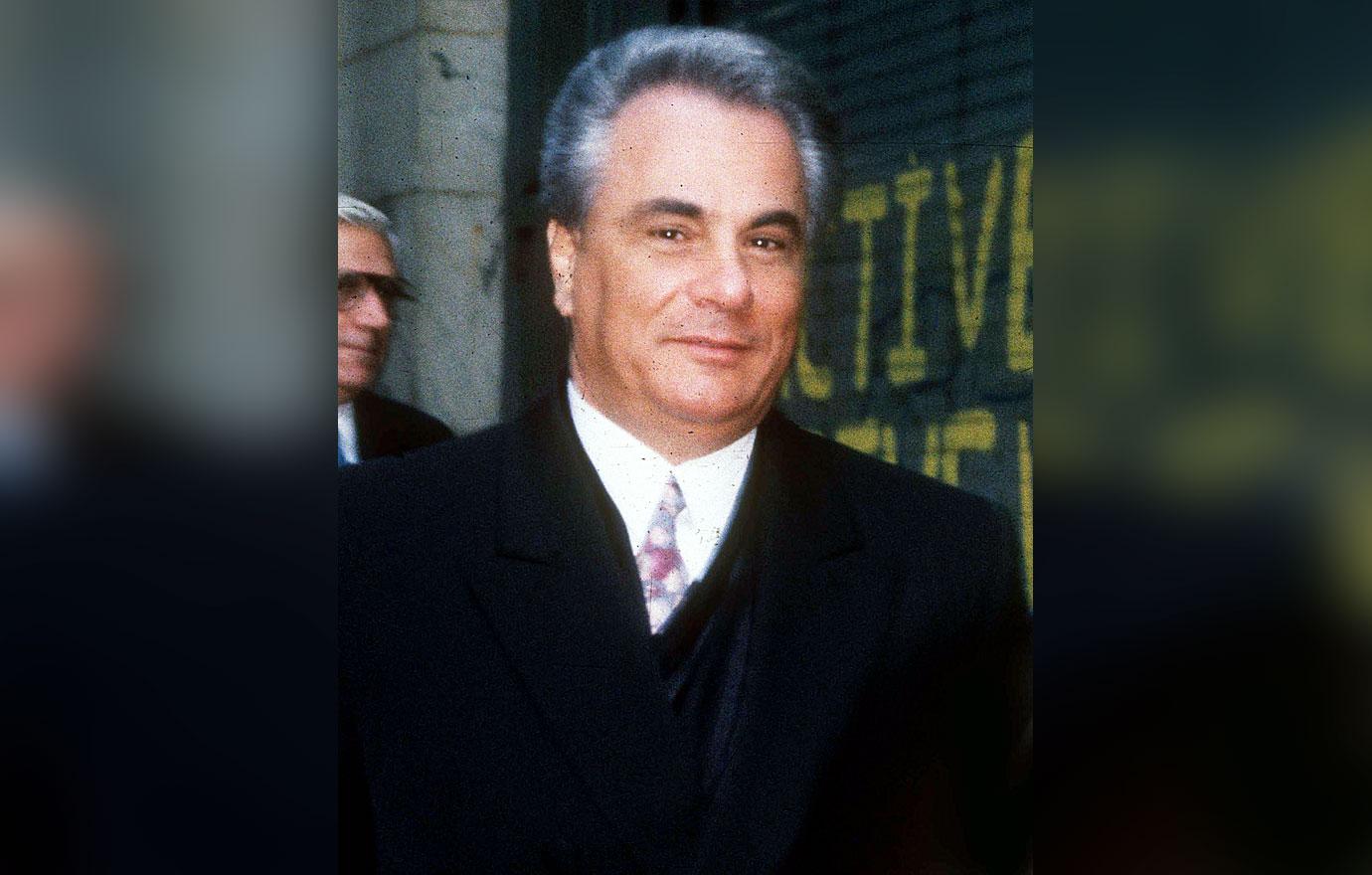 EARLY DAYS
John Gotti Jr was born to be a gangster. Born in the Bronx in 1940, he was one of 11 surviving children in a large Italian family originating in Naples. Raised by Fannie and John Gotti Sr, the family struggled to lift itself out of poverty as John Sr. had difficulty holding down jobs in construction and factory work.
Article continues below advertisement
This poverty meant that five family members would work for the Gambinos — one of the infamous five mafia families that dominate organized crime in New York City. John would go on to be the most notorious of them all.
Gotti was just 12 years old when his first associations with the mafia began. Resenting his father's poverty and frequently skipping school, the young boy fell in with street gangs in Brooklyn, where the family had recently relocated. Frequent moves in the five boroughs would be a staple of the young Gotti's childhood, and he carried scars from years of bullying and lack of real connections. Gotti had to get tough, fast.
During a tape-recorded prison visit in 1998, Gotti said: "I went in the schoolyard and fought them. That's what people respected. The next day you see them, they salute you. I was tough when I was 10 years old."
Article continues below advertisement
The gangs were on the periphery of the mafia, and soon enough, Gotti's street fighting abilities began to be noticed. Big and burly, he came to be running errands for the Gambinos and a capo named Carmine Fatico — the family then known as the Anastasia family. By the time he turned 14 years old, Gotti moved on to burglaries and robbing cars. During one robbery at a construction site, a cement mixer fell on the boy's foot, ending in the amputation of a toe and the unique springy walk he would become his hallmark.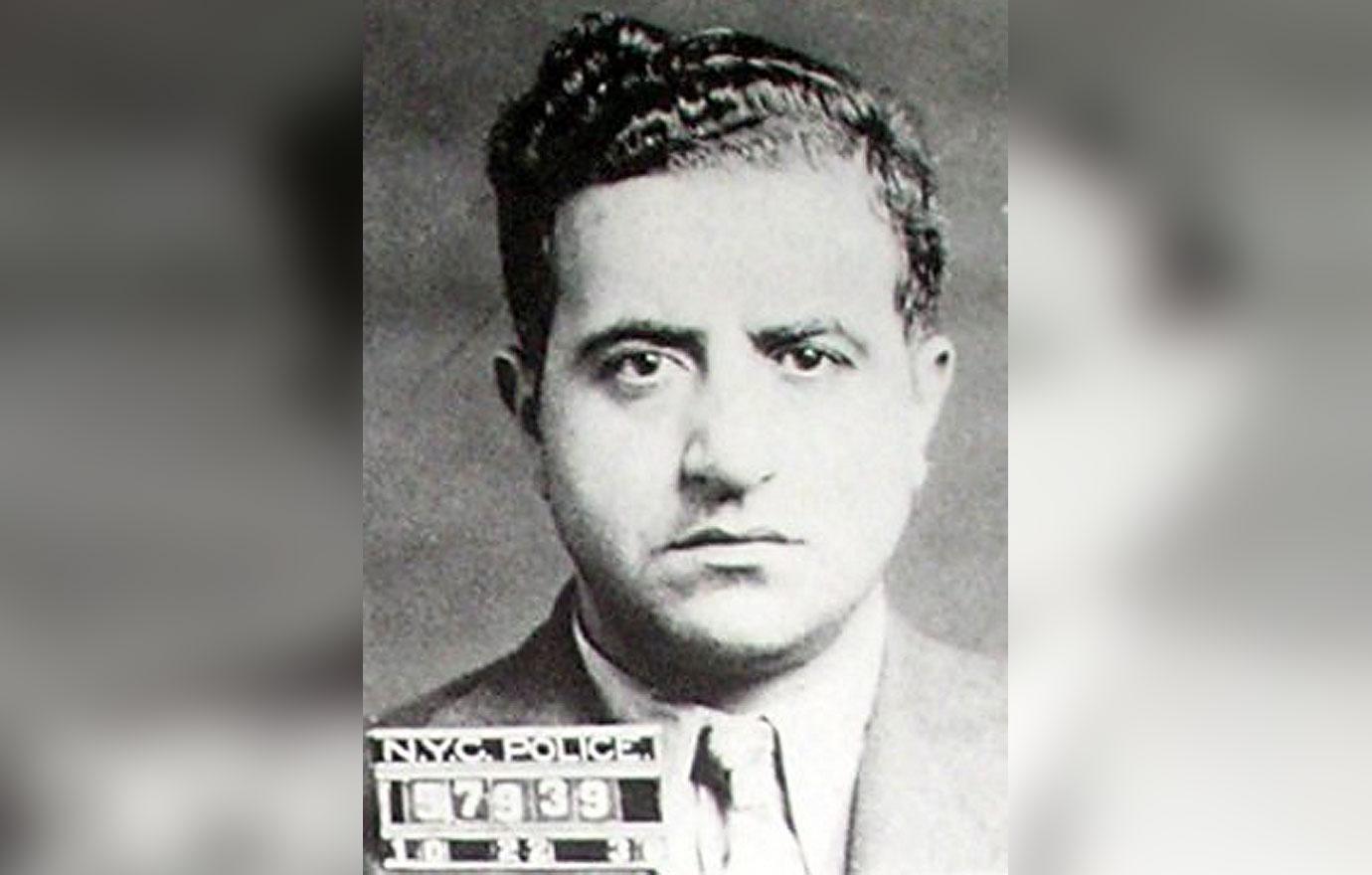 Article continues below advertisement
The Anastasias controlled New York's waterfront and dockworker unions, being ubiquitous with working-class life in the city. The family was led by Umberto "Albert" Anastasia, one of the most prominent and infamous figures in the history of organized crime. Albert was one of the founders of the modern mafia and co-founder and boss of the Murder Inc. organization that had existed until 1941.
Despite having an IQ of 110, Gotti would become deeper embroiled in this world of the Anastasia Family and dropped out of high school at 16 years old, dedicating himself to the Fulton-Rockaway Boys gang. His school file was full of complaints of violence and defiance against teachers, and it's likely few staff would mourn his loss. Truck hijackings were his early specialty, being involved in operations at the then-named Idlewild Airport from the late-1950s alongside his brother Gene Gotti and long-time associate Angelo Ruggiero.
Article continues below advertisement
Indeed, Ruggiero and Gotti were almost like brothers themselves. Many of Gotti's first ten arrests came alongside Ruggiero, frequently known as "Fat Ange." Said to be something of a poser, Ruggiero liked to let others believe he was more important than he was in these early days, and he showed little aptitude for either organizing or generating money. Yet, what he did have was a skill for, was making the right friends.
Meanwhile, big things were happening in the broader world of the mafia and the Anastasias. A plot was underway within the rival Luciano Family to remove boss Frank Costello. Genovese was ready to move on his godfather after he was demoted from underboss to capo. To ensure the plan would succeed, Genovese also needed to remove Anastasia, given the immense power he wielded with the mafia commission and his alliance with Costello. He began to conspire with Anastasia's own underboss Carlo Gambino.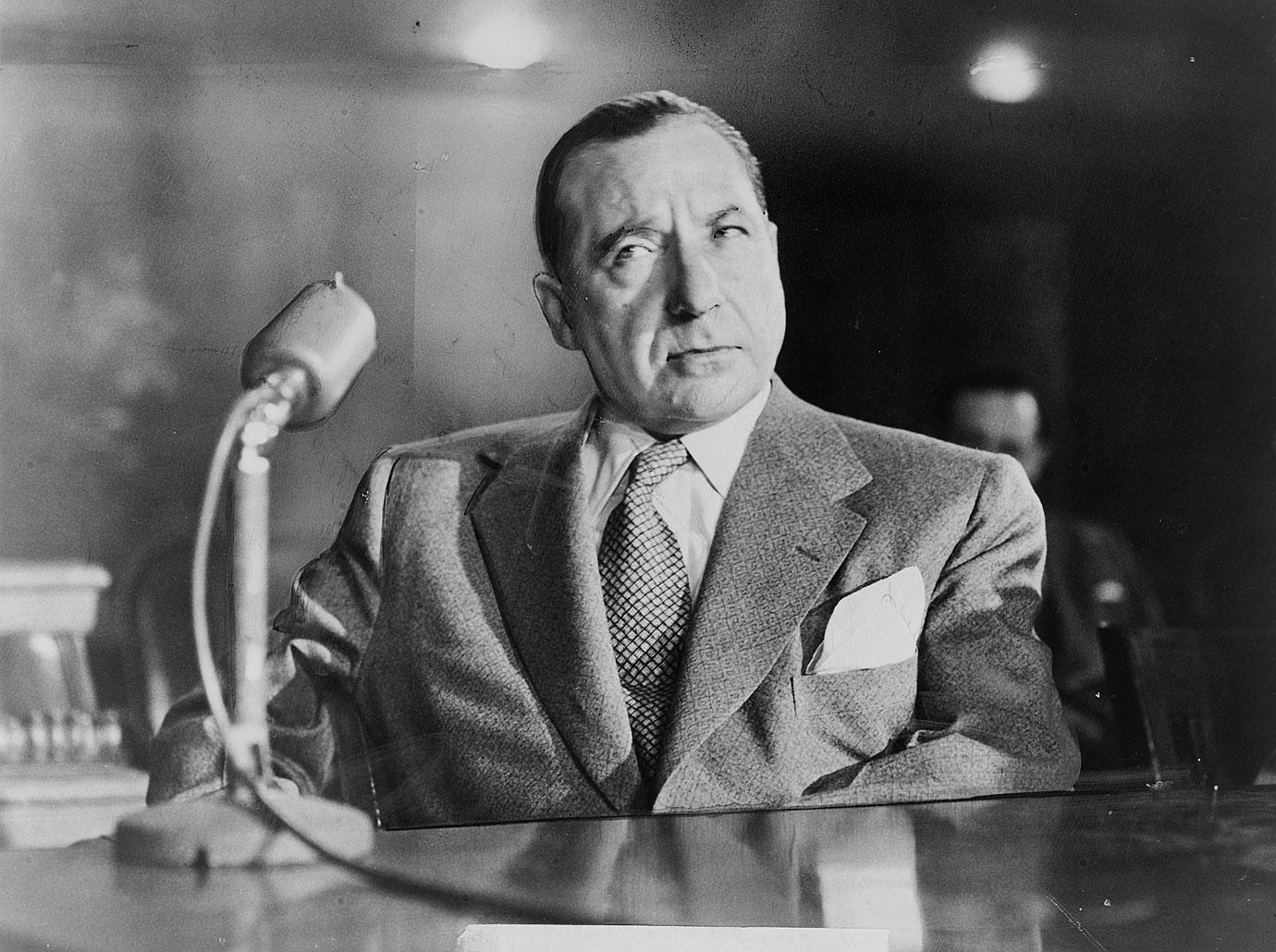 Article continues below advertisement
In May 1957, Costello was shot and wounded outside his apartment, and he soon after "willingly" surrendered power to Genovese. On Oct. 25, Anastasia was shot dead at a barber's shop in Midtown Manhattan by two masked men. The case attracted widespread public interest, but nobody was ever arrested, and Gambino was expected to become the new boss. Genovese decided to cement his power and called a summit, the infamous Apalachin meeting in November.
The meeting was a disaster. Police soon got wind of the many expensive cars and suspicious movements around the normally sleepy hamlet of Apalachin. After setting up roadblocks, police raided the meeting and detained 60 top-ranking mobsters, including Genovese and Gambino.
While the raid would have few long-term consequences for those involved — with all charges overturned by 1960 — they would have a critical consequence for Gotti. It was decided that due to the emergency throughout the entire mafia, no new made men were to be elevated until further notice. Gotti's upward trajectory was placed on hold.
Article continues below advertisement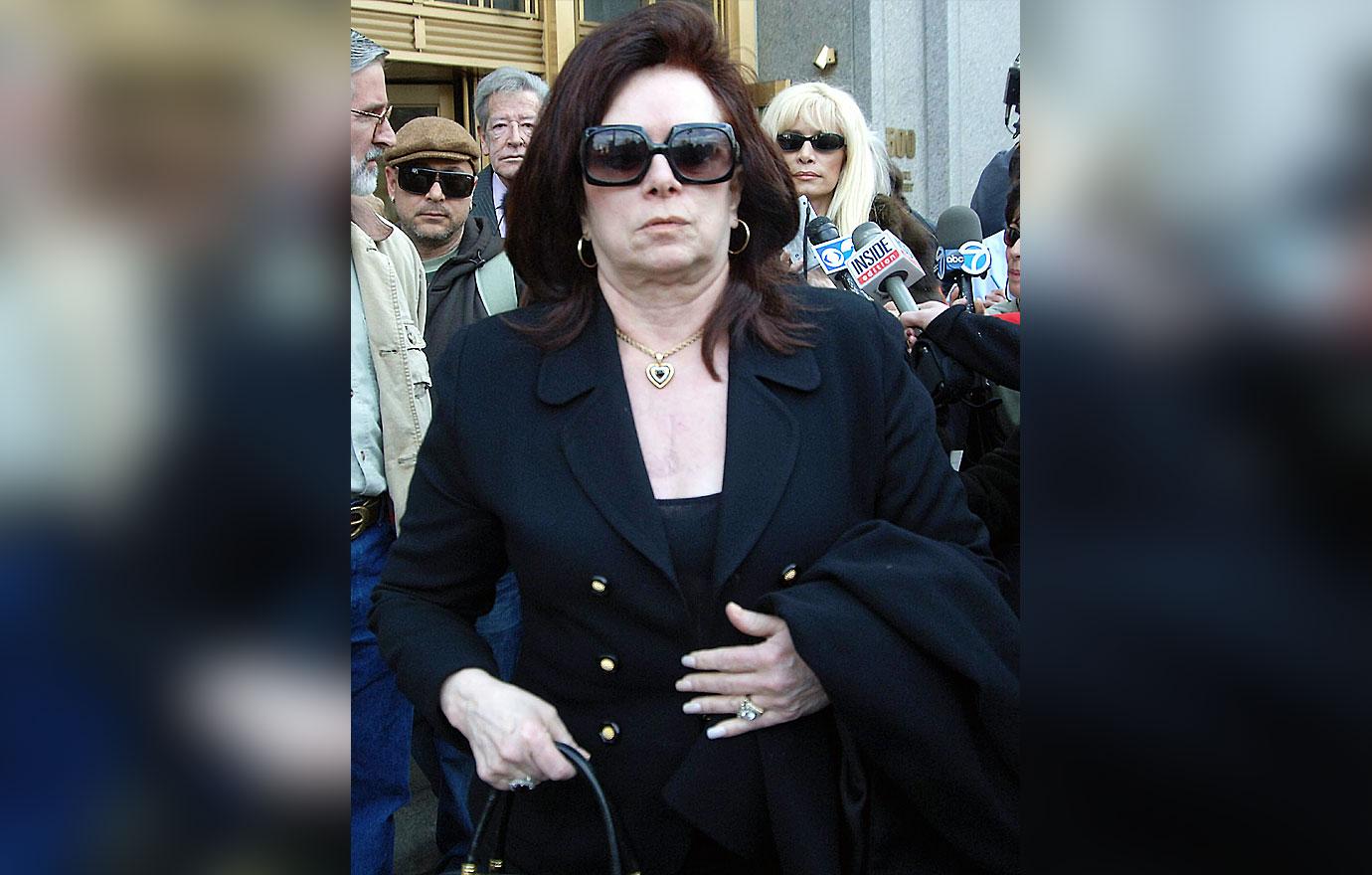 Perhaps due to the raid and the heat that followed, Gotti tried to settle down and leave the criminal underworld. During that period, he met his wife, Victoria DiGiorgio, and the pair married in 1962. Like so many familiar mafia tales, he tried to go straight after his marriage, working in a factory and as a truck driver. It didn't last, and soon enough, the world of the mafia drew him back in.
The marriage between DiGiorgio and Gotti would be stormy, with DiGiorgio being as much a force in the home as Gotti was on the streets. She was half-Russian and unwilling to fall into the traditional role of silent support that Gotti perhaps expected, confronting him over money problems and his increasing track record for criminality. The situation undoubtedly pushed a desperate Gotti further into crime. For a time, it paid off, more significant scores coming in, which allowed the family to move to Howard Beach, a middle-class neighborhood in Queens.
Article continues below advertisement
However, it was no coincidence that Howard Beach was close to both the Fatico headquarters and JFK airport, and Gotti was making a name for himself amongst law enforcement. In 1968, he received his stiffest sentence yet - three years for hijacking, Gene and Ruggiero received similar punishment. He had been identified by workers at JFK airport and arrested by the FBI soon afterward.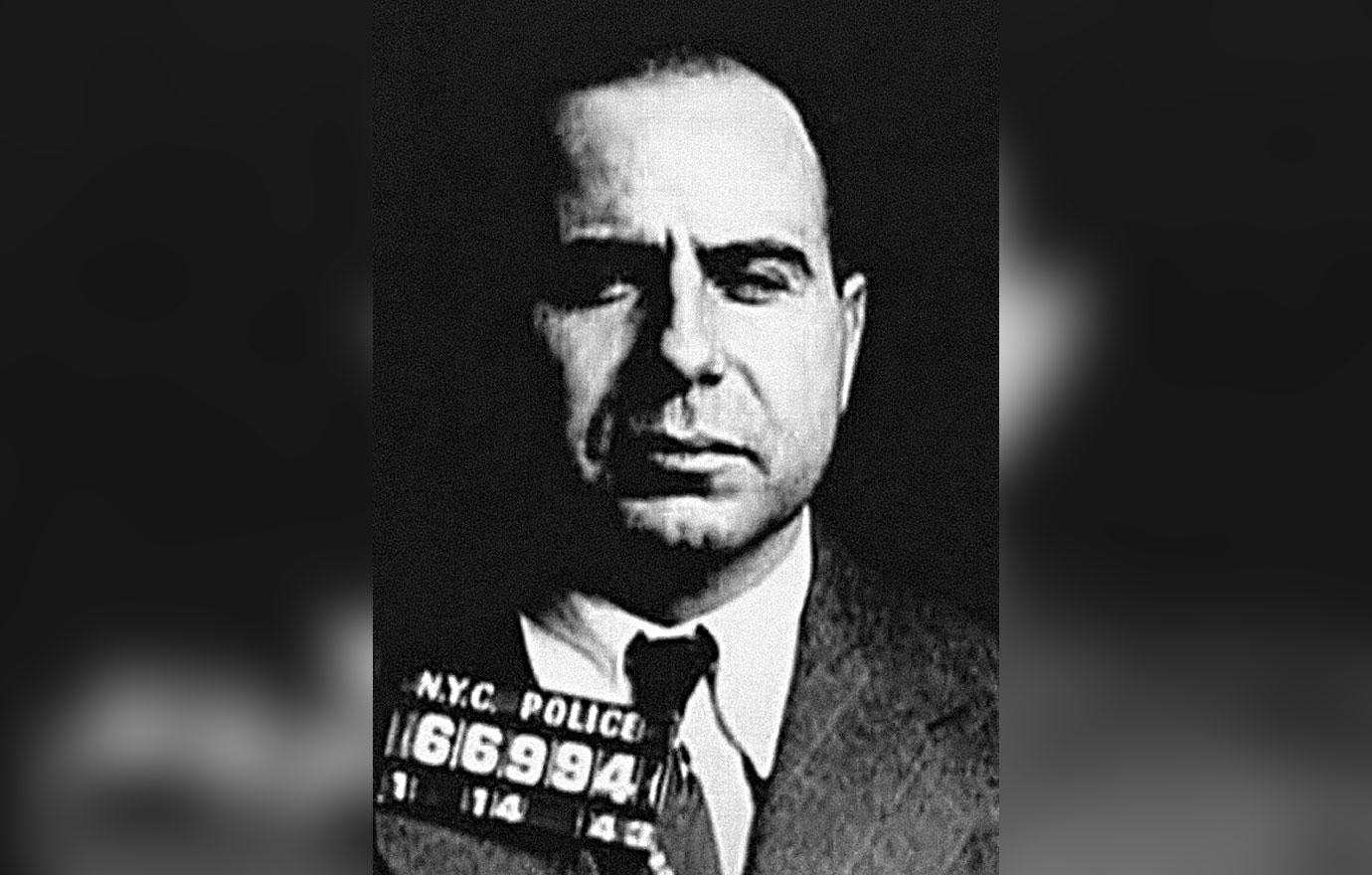 Article continues below advertisement
Any hopes the sentence would humble Gotti would be in vain. One story tells how the young Gotti confronted Carmine Galante while in prison at the United States Penitentiary, Lewisburg. Galante of the Bonanno family had a fearsome reputation and acted as commander of the mafia wing at the prison. He regularly obtained steaks, booze and other treats for himself and his Bonanno colleagues, never sharing them with other families.
The bold Gotti, not even a made man, demanded Galante share the bounty with the rest of the prison's mafia. It was audacious and left Galante wishing he could have recruited him to the Bonannos.
After serving his time at Lewisburg, it would be time for Gotti to be moved sideways in the business, his talents now been utilized as an enforcer for the Gambino's gambling enterprises. Despite the 1957 ruling, the books were closed to newly made men, in 1972, Fatico named Gotti as acting capo of the Bergin Hunt and Fish Club, a Gambino hangout and headquarters in Ozone Park. Gotti loved the club, feeling perfectly at home amongst the tough-guy atmosphere and talk.
There was money, cars, women, but most of all respect. Nobody here cared he was a poor boy from the Bronx.
Article continues below advertisement
While he wasn't officially a made man, it was still a big show of confidence and respect toward the young Gotti. His new role brought new responsibilities, including being responsible for all illegal gambling operations in East New York. Fatico was impressed by his ability to force people to pay. Also, as part of his new role, Gotti was tasked with briefing Gambino underboss Aniello Dellacroce. The two quickly formed a relationship as Dellacroce took a liking to him, and the feeling was mutual, with Gotti describing Dellacroce as a "man's man," admiring his toughness.
Indeed, the two men had much in common. Dellacroce was an intimidating disciplinarian who ran his crews with an iron fist, enjoying gambling with dice and cards. They were both made on the streets and noted for their profanity and bluntness. Dellacroce was broad-shouldered and square-jawed. It was a brave man who messed with him. Yet, he had a wealth of experience and knowledge that he was willing to share, particularly about his time under Anastasia.
Gotti took two men as his role models, his mentor Dellacroce and the Anastasia of his stories. Gotti was on his way.
Article continues below advertisement
A MADE MAN
Gotti wouldn't have much time to enjoy his new status; however, as in 1973, Carlo's nephew, Emanuel, was kidnapped and murdered, despite a $100,000 ransom having been paid. The small-time Irish-American gangster James McBratney was suspected, and Gotti was assigned to a three-man hit squad tasked with his assassination in revenge.
On May 22, McBratney relaxed at Snoope's Bar and Grill on Staten Island and left his gun in his car. The trio entered the bar and posed as undercover police officers, attempting to "arrest" McBratney so they could lead him outside. The ruse failed when a patron tried to intervene, and shots were fired; the squad was forced to order staff and customers to stand against a wall. Police were alerted and raced to the scene, but not before one of the squad, Ralph Galione, shot McBratney three times at close range, killing him instantly.
Article continues below advertisement
Eyewitnesses easily identified Gotti and Ruggiero, and after laying low for months, the pair was arrested the following year after a tip from within the Gambinos. Galione vanished and is believed to have been killed to stop him from testifying against Gotti and Ruggiero. Defended by the influential mob lawyer Roy Cohn, a successful plea bargain with the Staten Island District Attorney's office saw the duo plead guilty to attempted manslaughter and receive just four years in prison.
While he was in prison, events in the family out of Gotti's control pushed his criminal career in new directions, with Carlo Gambino dying of natural causes and surprisingly being succeeded by Paul Castellano. Most had believed that Gotti's friend Dellacroce would get the nod. Despite Castellano ordering Dellacroce be kept as underboss as a concession, the family split into two rival factions.
It would have a long-lasting consequence for the mafia, New York and John Gotti.
Article continues below advertisement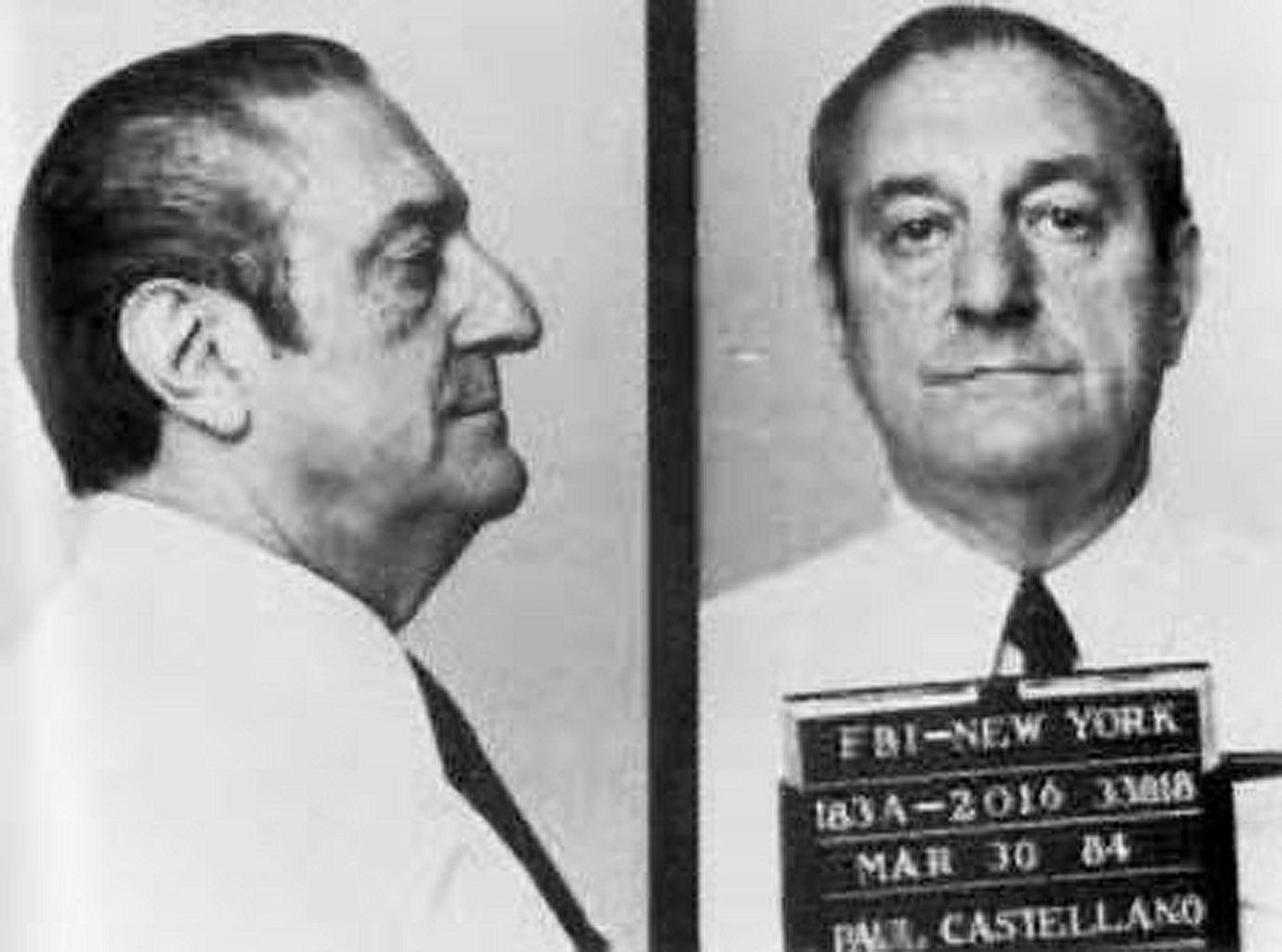 Gotti was isolated from affairs in prison, however, and while it may have appeared he spent most of his time in the gym, rising to an impressive 200 pounds, the truth was far different. Despite clearly being in good health, Gotti managed to obtain permits for regular visits to a private physician in Brooklyn, 120 miles away from Green Haven Correctional. Investigators later discovered he had bribed guards to visit his home and restaurants, meeting with his Gambino allies.
Article continues below advertisement
When Gotti was eventually released in 1977, he was immediately made an official made man, swearing allegiance to Castellano and to La Cosa Nostra. His position at Snoope's Bar and Grill would be confirmed, replacing Fatico entirely and reporting again to Dellacroce. The set-up was lucrative, with Gotti's crew being the highest earners for the entire Gambino family. Gotti had his own loansharking enterprise alongside allegedly running drug deals out of the club despite a ban on dealing by Castellano.
As is natural with the mafia, money was everywhere and broke as much loyalty as it created. Gotti was involved in the historic Lufthansa Heist at JFK airport in December 1978 that netted $5.875 million for the mafia. He took home $200,000 for arranging the getaway van to be crushed in New Jersey. However, the vehicle driver failed in his task, instead parking the van in the street and falling asleep. His actions allowed the NYPD to find the vehicle and bring down many involved.
Despite the new prosperity, the coming years would be marked with death for Gotti, both personal and business. On March 18, 1980, Gotti's second-youngest child Frank, aged 12, was hit by a car driven by a neighbor, John Favara. The incident was a pure accident, and the Gottis and Favaras had been friendly, their children being playmates. But this was something Gotti could not forgive.
Article continues below advertisement
Favara's attempts at apology were met with threats, and the word "murderer" was spray-painted on his car. He decided to leave, but didn't run quick enough. On July 28 in New Hyde Park, Long Island, Favara was attacked by several men and shoved into a van, never to be seen again. Lurid tales of how he had been dismembered alive would be whispered for years afterward, and for many more, the Gottis would place an "In Memoriam" in the New York Daily News; Gotti himself visiting his son's crypt every week.
However, whatever measure of satisfaction the killing of Favara brought to Gotti, it wouldn't clear his mind of worries. Gotti was far from satisfied. He considered his boss, Castellano, to be greedy, having a dispute with him over the cut that the don took from the hijacking operations at JFK. Castellano didn't have the street background that Gotti did, with the younger man considering him weak, isolated, and without respect.
Article continues below advertisement
Gotti was also unhappy with his position. While he did well, his name was still relatively minor compared to other capos such as James "Jimmy Brown" Failla; Thomas Gambino, the son of Carlo; Pasquale Patsy Conte; and Danny Marino. Equally, with Gotti allegedly already running drugs out of Snoope's Bar and Grill, there was a danger he might be found out.
If Castellano were no longer boss, a lot more money would be made if the drug operation were expanded. The tensions within the Gambinos began to mount.
The tensions would only grow when Ruggiero endangered everyone with his carelessness, his loose talk beginning a process that would eventually decimate the Gambino family. He visited Castellano twice a week at the godfather's mansion and afterward would openly phone Gotti to spill the beans on everything that had been said, including major crimes and scandals that the Commission would have to deal with. He gave enough information to provide the FBI with probable cause to bug Castellano and Dellacroce.
Article continues below advertisement
Things would only get worse for Ruggiero on May 6, 1982, when his brother Salvatore was killed in a private plane crash off the coast of Georgia. Salvatore was a major heroin trafficker, and his death and subsequent wiretaps revealed Ruggiero was involved and had inherited the drugs business on his brother's death. The conversations would also implicate Gotti's brother Gene Gotti, and the law was getting uncomfortably close for the entire Gambino family.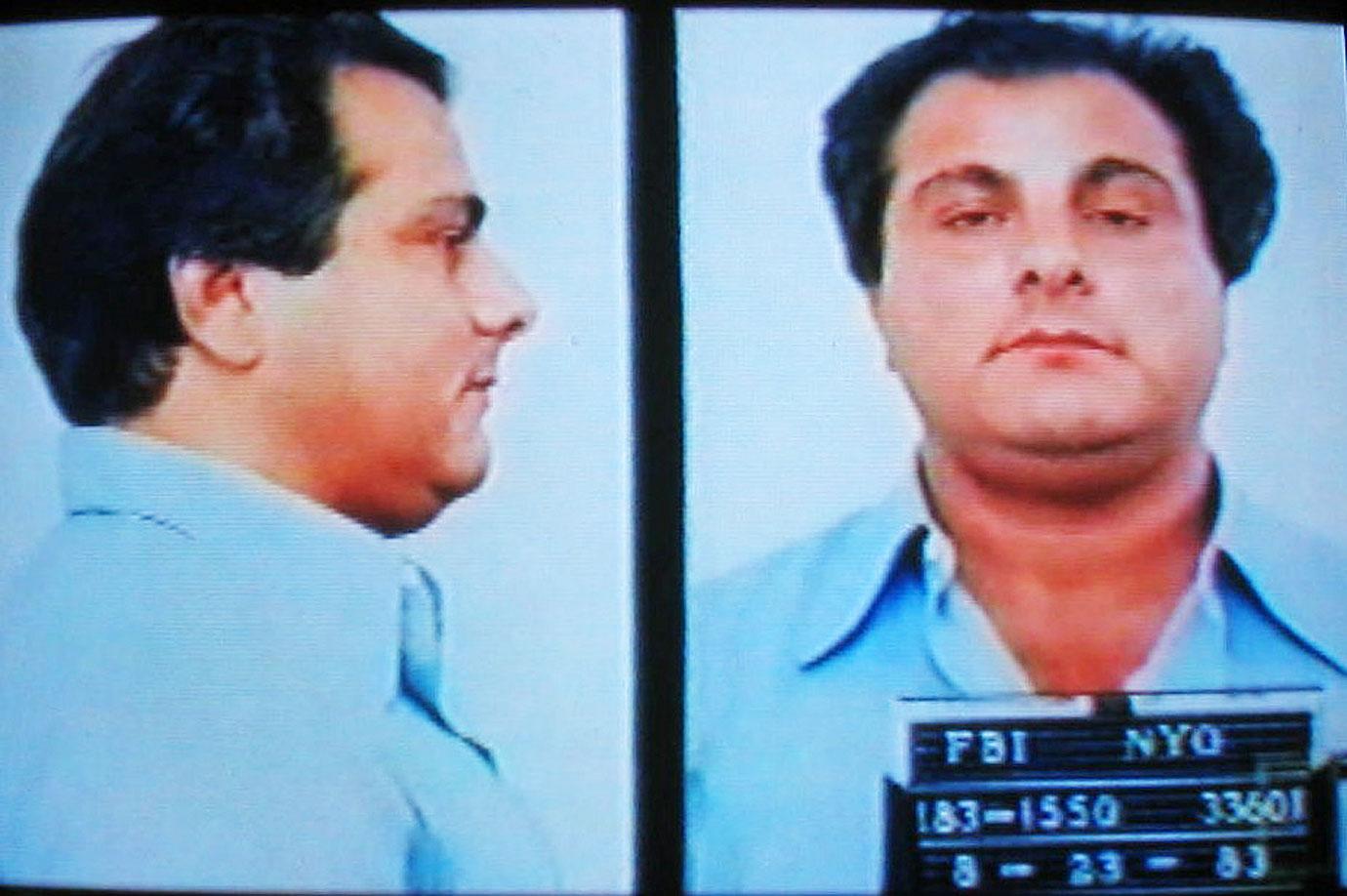 Article continues below advertisement
Castellano's fatal mistake came in August of 1983 when Gene was arrested over the heroin trafficking alongside Ruggiero, Gotti's closest allies since the 1950s. Somehow a copy of the FBI's draft affidavit had found its way into the hands of Federico Giovanelli, a soldier in the Genovese family. Giovanelli passed it on to Ruggiero, who finally discovered he'd been bugged.
His stance on drugs well-known, Castellano demanded the police transcripts, suspecting Gotti's involvement. As head of the Bergin crew, he was at least responsible for his men. Ruggiero refused, and in response, Castellano threatened to remove Gotti as a capo, seizing the opportunity to move against the powerful crew that backed Dellacroce.
Yet, nothing happened. Castellano, despite pressing for the transcripts, seemed unwilling to upset Dellacroce and his supporters, knowing that it would mean civil war. Many pointed out Castellano was known to take cuts from known heroin dealers, highlighting the hypocrisy. It would be a sign of weakness, and Gotti's presence in the Gambinos grew only larger alongside the opposing Dellacroce faction, despite Dellacroce being essentially bedridden with cancer.
Article continues below advertisement
Indeed, Castellano seems to have been entirely undecided over what to do about Dellacroce or Gotti, with Ruggiero believing that Castellano may have been planning to whack his rival.
The old rules were beginning to break down.
Made men were now openly criticizing their godfather, with many blaming Castellano for inciting the opposition against him through his own backbiting against the family and weak leadership. The rivalry with Dellacroce was seen as ultimately one-sided.
Article continues below advertisement
Any plans from either camp undoubtedly went by the wayside as the entire mafia became distracted by the Mafia Commission Trials resulting from the 1983 electronic surveillance of Salvatore Avellino Jr., a caporegime in the Lucchese family. The evidence gathered by the New York State Organized Crime Task Force brought the arrest of Castellano and Dellacroce and names such as Philip Rastelli, boss of the Bonanno family, Gennaro Langella of the Lucchese family, and Carmine Persico, boss of the Colombo family.
In prison and awaiting trial, Castellano named Gotti as one of three acting bosses alongside the loyalist Thomas Bilotti and his nephew Thomas Gambino. Despite Gotti having his own legal troubles, with a separate indictment for racketeering having been leveled against members of the Bergin Crew, Dellacroce and himself.
Article continues below advertisement
Perhaps, however, it was a case of "keep your enemies close," as, by this point, Gotti was already conspiring to remove Castellano as boss. Gotti knew that once Dellacroce succumbed to his cancer, his godfather would undoubtedly have him killed as the next in line to lead the rival faction. Castellano would also want to make an example of him over the heroin dealing and refusal to hand over the FBI evidence.
The plot against Castellano was against every rule of the mafia, with a boss only able to be removed with the Commission's permission. But Gotti had never been one for convention, and alongside Ruggiero and disgruntled capos Frank DeCicco and Joseph Armone, the pit began to build while Castellano remained imprisoned.
Enlisted first were soldiers Salvatore "Sammy" Gravano and Robert DiBernardo; next came members of the Lucchese, Colombo, and Bonanno families, Gotti exploiting willingness amongst the younger generation to challenge the orthodoxy of how the mafia did things.
Article continues below advertisement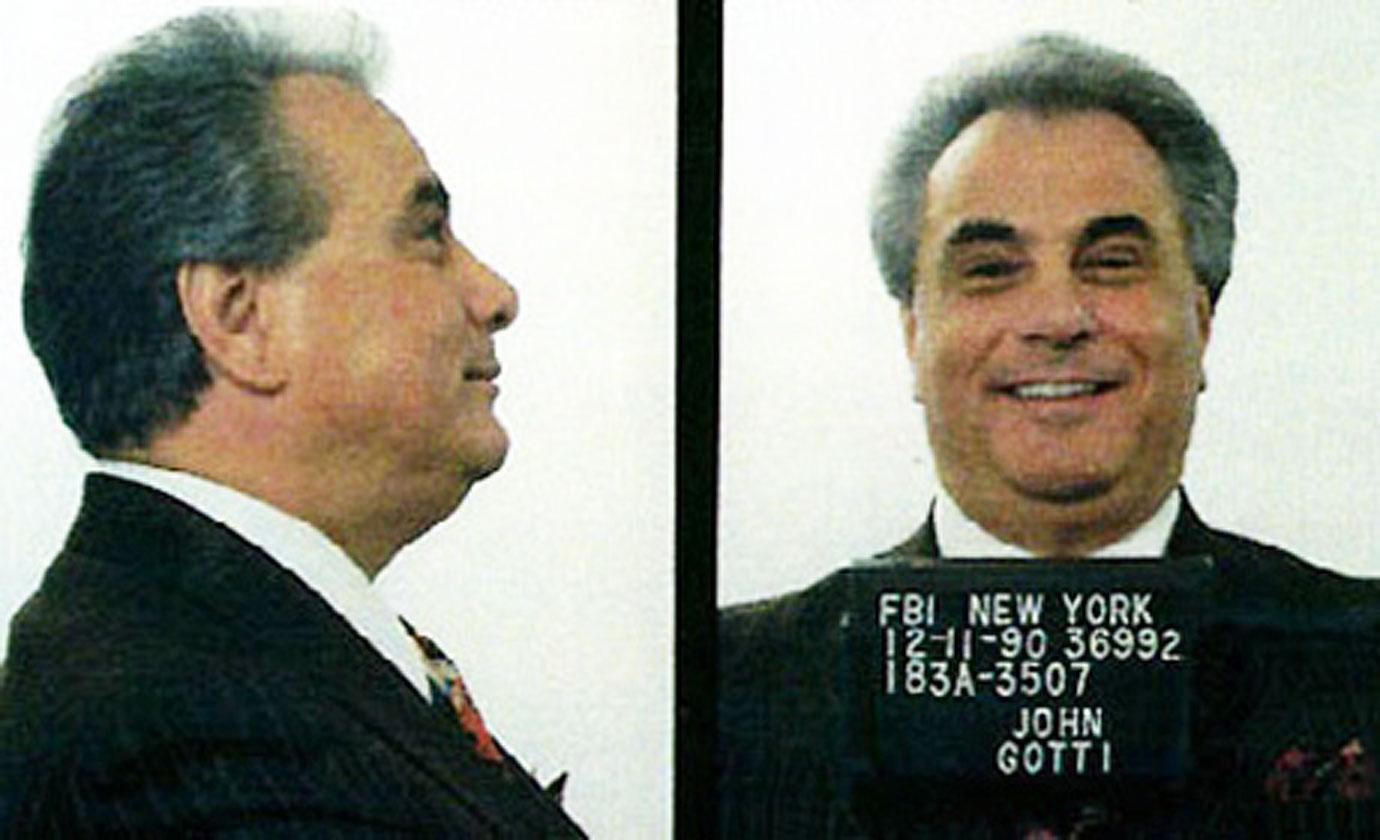 It would be over a year before Gotti and his co-conspirators acted, undoubtedly distracted by the trials. On Dec. 2, 1985, Dellacroce died of cancer at 71 years old at Mary Immaculate Hospital in Queens. Bilotti was appointed as underboss, and, with Dellacroce finally gone, Castellano began to make a late move against Gotti, attempting to break up his crew. Castellano failing to attend Dellacroce's wake, however, would be an insult too far.
Article continues below advertisement
"Things change now because there's too much conflict. People do whatever they feel like. They don't train their people no more. There's no more respect." — Aniello Dellacroce. Quoted posthumously in "The People," Oct. 21, 2012.
In the early evening of Dec. 16, Gotti watched as Castellano, Bilotti, and other Gambino allies entered the Sparks Steak House in Midtown Manhattan. He had been tipped off about the meal by DeCicco. Two men were waiting by the entrance of the steak house, and another three other of Gotti's men waiting down the road. He wanted to make sure the job was done. At 5:26 p.m., Castellano exited his vehicle and was quickly dispatched, allegedly by John Carneglia. Bilotti was next, and in seconds the path was clear for John Gotti to claim leadership of the Gambinos.
Article continues below advertisement
"We concluded that nine days before Christmas, around five to six o'clock at night, in the middle of Manhattan, in the middle of the rush hour, in the middle of the crush of all them shoppers buying presents, there would be literally thousands of people on the street, hurrying this way and that. The hit would only take a few seconds, and the confusion would be in our favor. Nobody would be expecting anything like this, least of all Paul… We made an agreement that nobody involved in this from here on out would ever speak to each other about it at any time under any circumstances and wouldn't admit anything to anybody else in our family or in any of the other families." — Sammy Gravano, "Underboss: Sammy the Bull Gravano's Story of Life in the Mafia," in 1997.
After the killing, Gotti was named to the three-man temporary committee that would rule the Gambinos until a new boss was found. Sitting alongside fellow plotter Frank DeCicco and Castellano loyalist Joseph Gallo, it would only be a matter of time before he was appointed the new Gambino godfather, with everyone in the family knowing he was behind the hit on Castellano.
Few seemed to care, with the killing portrayed as necessary to unite the family and spread the wealth beyond a select few. A new and more dangerous era for the mafia was now at hand.
Become a Front Page Detective
Sign up to receive breaking
Front Page Detectives
news and exclusive investigations.
More Stories