The tragic story of the death of JonBenet Ramsey and bungled police investigation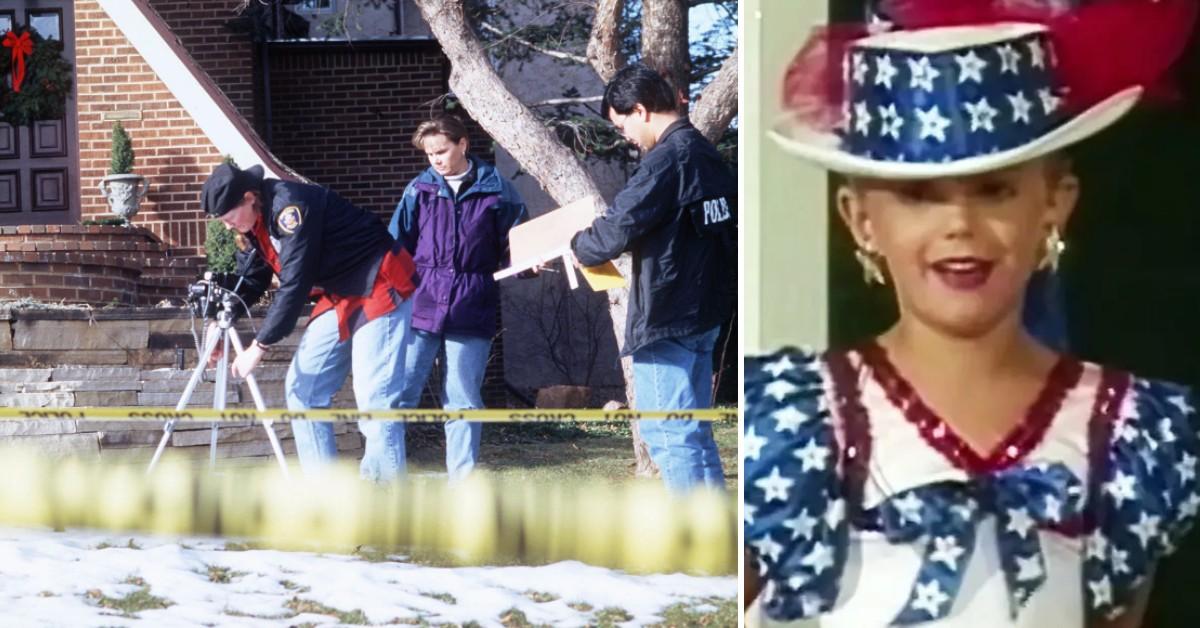 Editor's note: This is part 2 of our series looking at the death of JonBenét Ramsey's death that still captivates the nation. For part 1, click here.
Article continues below advertisement
Christmas time was supposed to be filled with joy for the Ramsey family. They were well-known, well-off and had devoted friends.
But, their world came crashing down when they found JonBenét Ramsey's body in their basement.
The child pageant star had been left dead on the floor. A ransom note left in the hallway.
But, her parent's behavior immediately attracted police attention. It didn't seem right, it seemed off. So was the investigation that unfolded.
Article continues below advertisement
A FAMILY UNDER SUSPICION
The following morning, Boulder County Coroner Dr. John Meyer performed the autopsy on JonBenét Ramsey's body. The reports found that JonBenét died of strangulation and a fractured skull. Sexual assault couldn't be ruled out, and while no semen was found, there was a vaginal injury.
The pathologist reported he believed her genitals had been wiped with a cloth, and some experts told police that there was prior evidence of sexual abuse, though this was by no means confirmed.
Dr. Robert Kirschner of the University of Chicago's pathology department says the condition of JonBenét's genitals suggested that molestation had taken place on the night of her killing. Kirschner told "Vanity Fair" that "The genital injuries indicate penetration, but probably not by a penis, and are evidence of molestation that night as well as previous molestation."
Article continues below advertisement
The blow to the head caused a severe wound and would have knocked the victim unconscious, with the strangulation coming between 45 minutes and two hours later. This is an unbelievable amount of time to remain inside the house for any intruder when he could have quickly fled the scene or carried off an unconscious JonBenét.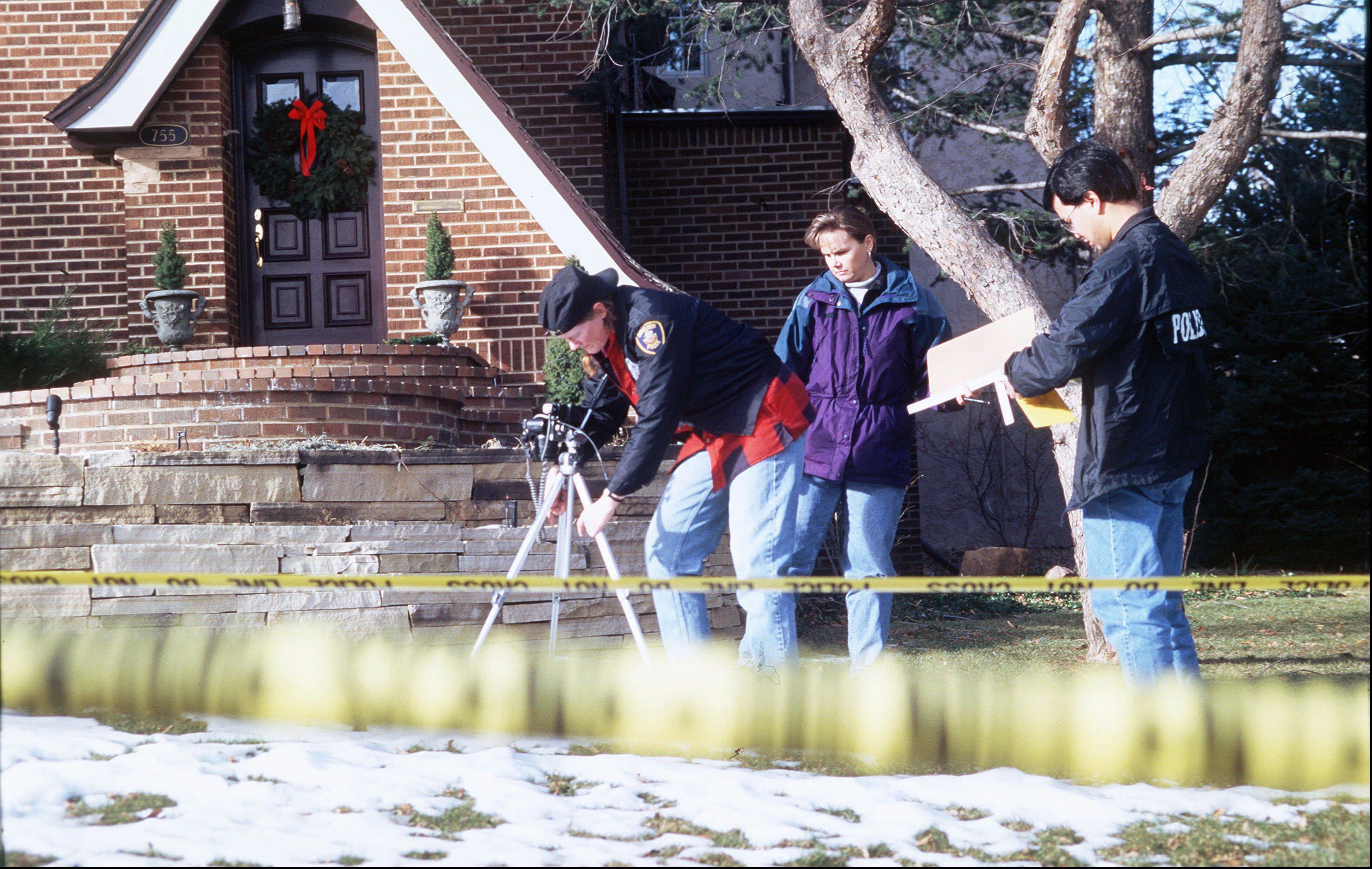 Article continues below advertisement
The autopsy also revealed JonBenét had vegetable or fruit in her stomach that may have been pineapple. Evidence from the house shows that a bowl of pineapple was on the kitchen table with a spoon in it, with both John and Patsy stating that they never gave their daughter the fruit. Police reports say that the fingerprints of both Patsy and Burke Ramsey, JonBenét's 9-year-old brother, were on the bowl.
It wouldn't be the only piece of significant evidence found in the house, with the garrote used to kill JonBenét having been fashioned from a nylon cord and the broken handle of a paintbrush. While the other half of the handle was never found, part of the bristle end was found in a tube containing Patsy's art supplies.
The likelihood that a complete stranger entered the vast house and was able to not only find JonBenét's bedroom amongst the many rooms over three floors but then silently remove the child, feed her pineapple, and spend two hours on the premises after assaulting her, all before finding the required tools for the garotte and ransom note is beyond improbable. Police agreed.
Article continues below advertisement
On Dec. 28, the Ramseys went to the Boulder police station to answer questions and provide forensic samples, including hair, blood and handwriting. Patsy wasn't present, being too distracted with events to attend. Writing in "Perfect Murder, Perfect Town," author Lawrence Schiller says at this point the Ramsey's lawyer "told Detective [Linda] Arndt that the Ramseys would not give any more testimonial evidence without a criminal attorney present, and they would no longer share privileged information with the police."
JonBenét Ramsey was laid to rest on New Year's Eve 1996 at Peachtree Presbyterian Church in Atlanta, Georgia. She was buried in a pageant gown and sparkling tiara as the story continued to make headlines across a shocked America.
A day later, the Ramseys appeared on CNN to confirm that they had hired a new attorney. John had hired a private investigator, Ellis Armistead, a former Lakewood, Colorado, police detective.
Article continues below advertisement
During this time, the relationship between the Ramsey and White families would be severed, with differing accounts of what transpired. The Ramseys claim that Fleet White began to behave erratically.
At the same time, the Whites maintain John Ramsey objected to Fleet telling him to cooperate with the police, the family attorneys acting in a threatening manner.
Article continues below advertisement
"I wish we would have done a much better job of securing and controlling the crime scene on day one. We also should have separated John and Patsy and gotten full statements from them that day. Letting them go was a big mistake, as they soon lawyered up and we did not get to formally interview them again until May of 1997, five months after their daughter was murdered." - former Boulder Police Chief Mark Beckner, Reddit Q&A, 2015
With evidence being leaked to a rabid press, such as the ransom note being torn from a pad of paper inside the house, the sense the incident was becoming a media circus was palpable. With the Ramsays declining to speak with the police investigation, they started a website about the killing alongside commissioning their own handwriting experts and former FBI profiler John Douglas, hoping to break the case themselves.
They hired eight lawyers, four publicists and three private investigators alongside the handwriting experts and Douglas.
Article continues below advertisement
Both the police and press response to the family continued to turn negative, notably when they refused to take polygraphs at the end of January 1997. On April 18, the family would officially be named suspects and were given their first formal interviews with police on April 30 — months after JonBenét's death. Patsy was questioned for 6-and-a-half hours and John for two hours. Speaking to the press, both categorically denied they killed their daughter as police continued to work on handwriting and DNA samples.
Like much evidence in the case, the handwriting tests on the "ransom" note have been controversial. An initial report from June 1997 stated that John Ramsey was not the author, but Patsy couldn't be ruled out. Meanwhile, in July, Seraph Security Consulting and Training Company reported the ransom note writer was a close match for Patsy. Conversely, a federal court would later find it highly unlikely that Patsy was the author.
Article continues below advertisement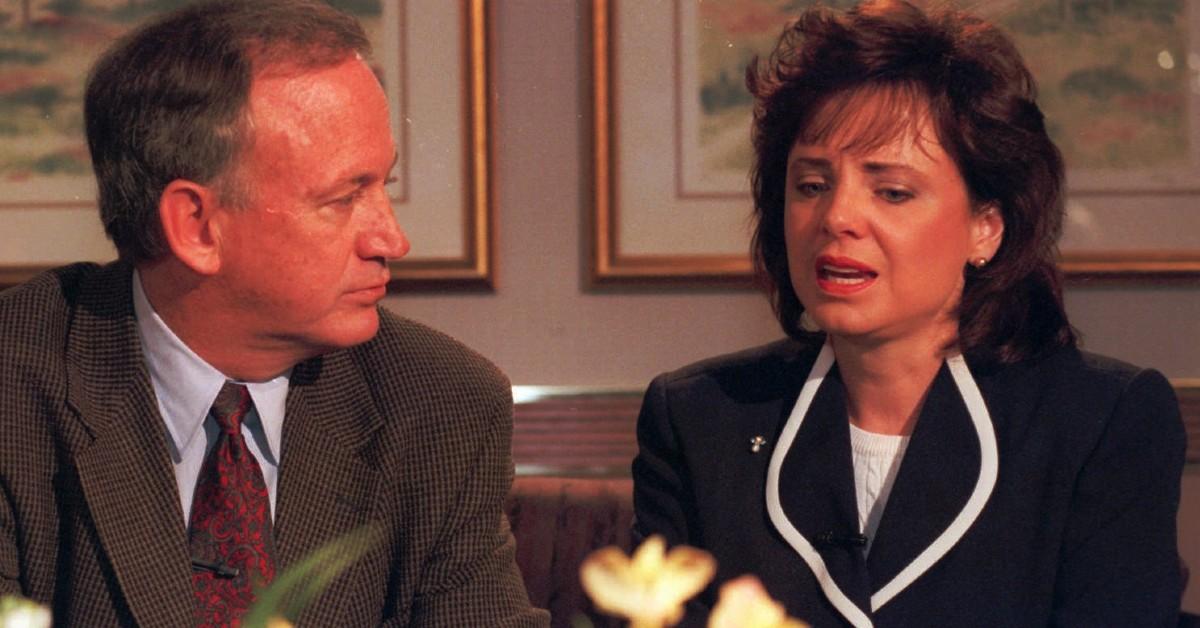 With the Ramseys publicly attacking the police and press, the atmosphere was charged, and public opinion was sharply divided between those who felt the police should be looking elsewhere and those who believed the family was getting away with a clear case of murder.
Article continues below advertisement
However, police were far from focusing on the Ramseys alone, with over 1,600 people named in their persons of interest. By December, New York attorney Darnay Hoffman filed a complaint with the District Court for Boulder asking for an explanation as to why Patsy Ramsey had not been indicted for murder.
"The district attorney and his top prosecutor, two police chiefs, and a large number of cops, although so at odds on some points that they almost came to blows, all agreed on one thing—that probable cause existed to arrest Patsy Ramsey in connection with the death of her daughter." - Steve Thomas, "JonBenét: Inside the Ramsey Murder Investigation."
Article continues below advertisement
Indeed, there was growing evidence that somebody inside the family home had been responsible for the killing. It was Patsy's paintbrush and notepad that were utilized. It was Patsy who found the ransom note. Her fingerprints were on the pineapple bowel, and her palm prints had been found on the wine cellar door.
Fibers from Patsy's jacket were found in the paint tray, tied into the ligature, on the blanket that covered the body, and on the tape. Meanwhile, fibers from John's black wool shirt were found in his daughter's underwear, he had tried to head to Atlanta minutes after the body was found, and the possibility of sexual abuse couldn't be discounted.
Article continues below advertisement
MOUNTING PRESSURE
As the pressure began to mount on both the family and police, the Ramseys refused to attend further police interviews unless their conditions were met, including reviewing the evidence. Boulder police rejected the demands out of hand, and the conduct of the family was well noted as being unhelpful to both the case and their own public profile, with District Attorney Alex Hunter saying the "investigation is hindered by the Ramseys' lack of cooperation."
The divisions seen in the public were replicated in the official investigation, with a particular animosity between Boulder police and the prosecutor's office being detrimental to the case. Despite Hunter's comments, the DA's office enlisted former detective Lou Smit to assist, delivering his findings in May of 1998 that concluded the evidence pointed away from the Ramsey family.
Article continues below advertisement
The report drew outrage from the Boulder police force, who felt the answer to the killing laid inside the Ramsey household. Faced with growing criticism and the dispute engulfing the police and DA, then-Colorado Gov. Roy Romer personally interceded and appointed Michael Kane as a special prosecutor tasked with forming a grand jury. Meanwhile, both Smit and Detective Steve Thomas resigned, feeling the other was overlooking evidence and interfering in the case's progress.
Thomas' resignation letter would say Hunter's office was "thoroughly compromised" and had "crippled" the case. The detective maintained that crucial evidence had not been collected and other evidence still had not been tested.
Days later, sources would tell the Denver Post that experts had found Burke Ramsey's voice at the end of the original 911 call, despite officially being in bed
Article continues below advertisement
On Sept. 15, 1998, the grand jury was convened to decide whether indictments should be brought against the Ramsey family on charges relating to the death of their daughter. The jury would hear from thousands of pages and pieces of evidence, including forensic details of DNA and handwriting, with an unmatched sample being of particular interest.
During hearings, the possibility that JonBenét was killed by either a pedophile or child-sex ring in Boulder was raised. More than 35 such offenders lived within a two-mile radius of the Ramsey home, and several witnesses wished to testify to the existence of such a ring. They were denied and primarily considered to be cranks.
Article continues below advertisement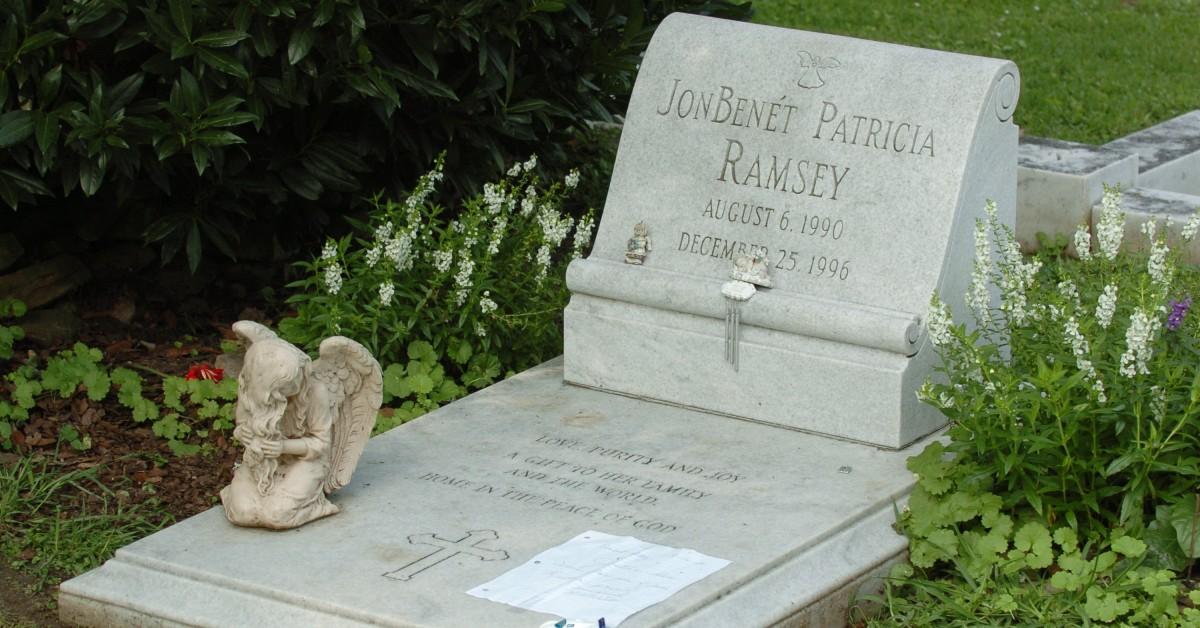 In late 1999, the jury indicted John and Patsy Ramsey on "two counts each of child abuse," saying the parents "did unlawfully, knowingly, recklessly and feloniously permit a child to be unreasonably placed in a situation that posed a threat of injury to the child's life or health, which resulted in the death of JonBenét Ramsey, a child under the age of 16."
Article continues below advertisement
The grand jury accused the pair of assisting their daughter's killer through obstruction yet failed to name the killer. Despite the finding, Hunter declined to proceed, stating, "I and my prosecutorial team believe we do not have sufficient evidence to warrant the filing of charges against anyone who has been investigated at this time."
While the decision was controversial, Karen Steinhauser, a former prosecutor, believes it was the right decision. Speaking to "People Magazine" she said: "Prosecutors have a responsibility not to file charges if they do not believe they could prove a case beyond reasonable doubt. But even if you can't prove that somebody is guilty, it doesn't mean they are innocent."
Article continues below advertisement
Following the conclusion of the grand jury proceedings, significant swathes of America believed that the Ramsey family had got away with complicity in their daughter's killing, with many blaming Patsy and some suggesting that Burke had been responsible.
However, momentum would begin to shift away from the family in December of 2002 when new Boulder County District Attorney Mary Lacy took over the investigation.
Like her predecessor, Lacy agreed the evidence suggested an intruder killed JonBenét rather than a member of her own family. In December 2003, evidence came to light that would seemingly finally exonerate John and Patsy.
Article continues below advertisement
Working with a tiny spot of blood found on the victim's underwear, forensic investigators extracted enough DNA to build a profile. Belonging to an unknown male, it wasn't a match for anyone in the Ramsey family, nor anyone listed in the FBI's Combined DNA Index System (CODIS).
Lacy exonerated the Ramsey family.
For part three of series into the death of JonBenét Ramsey check back to FrontPageDetectives on July 24.
Become a Front Page Detective
Sign up to receive breaking
Front Page Detectives
news and exclusive investigations.
More Stories