Maine Suspect Busted with Latex Mask, AR-15 Rifles to Be Used in Murder-For-Hire of NYC Businessman: Feds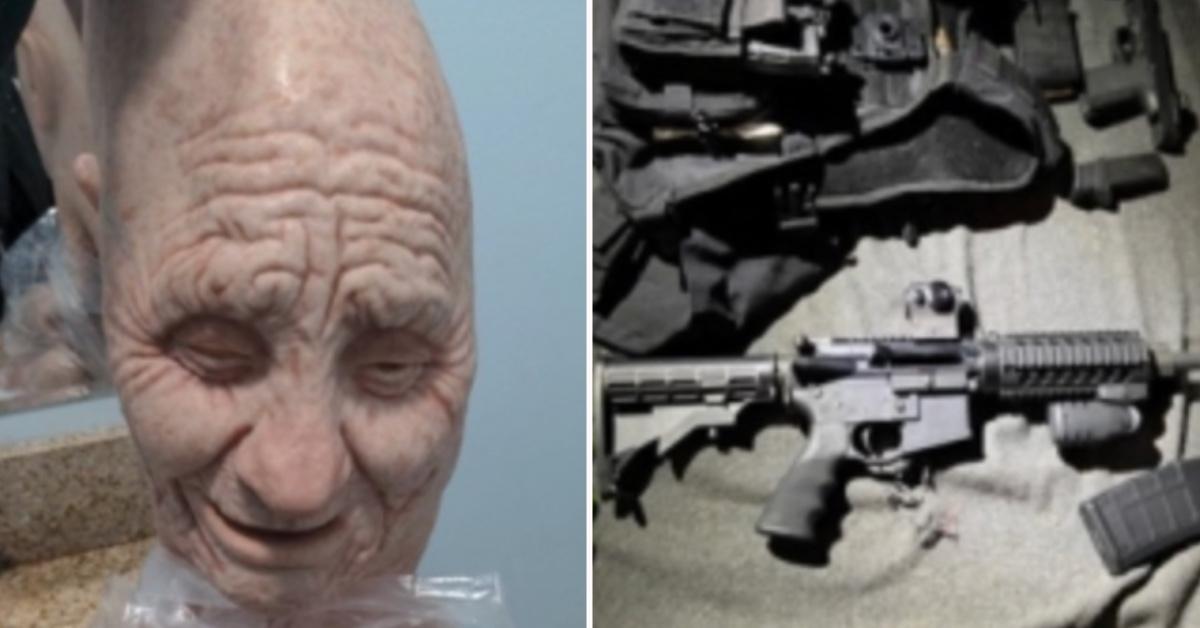 A Maine man was accused recently of traveling to New York City after he was promised $50,000 in a murder-for-hire plot, federal prosecutors said.
Hyunkook Korsiak, 41, of August, Maine, was arrested for allegedly participating in a plot to murder someone in Midtown Manhattan and was arrested in Tarrytown, New York, but "unbeknownst to Korsiak, he plotted with undercover FBI agents and the intended victim was fictitious," prosecutors said.
"As alleged, the defendant was willing to travel over three hundred miles in order to fulfill his depraved desire to be paid for taking another human's life.," FBI Assistant Director Michael J. Driscoll said. "The defendant displayed callous disregard for life and planned to conduct his act of violence in the middle of Manhattan."
Article continues below advertisement
According to court documents, from around January through March, Korsiak allegedly was participating in a scheme to receive $50,000 in exchange for killing a businessman — but he didn't now the intended target was fictitious.
"The FBI began its investigation after communications Korsiak sent expressing his desire to kill a person for money were intercepted by the Bureau of Prisons," prosecutors said. "Over the course of the last two months, Korsiak met with an undercover FBI agent on multiple occasions in both New York and Boston and agreed to murder a fictitious businessman who was purported to be staying at a Midtown Manhattan hotel."
During one meeting with undercover agents, prosecutors said, the suspect "described how he intended to commit the murder and what weapons he planned on using, including an AR-15 rifle and a 9MM pistol that he possessed."
Korsiak allegedly also asked the agents for silencers as well as a latex mask so he wouldn't be recognized by facial recognition technology, prosecutors claimed.
The suspect allegedly planned to use a police uniform to escape after he shot the businessman on the street, according to the federal prosecutors.
As part of the scheme, prosecutors claimed that on March 8, Korsiak traveled from Maine down to Tarrytown, New York, where FBI agents apprehended him and found him in possession of two AR-15 rifles and two 9MM semi-automatic pistols as well as a bullet proof vest, hundreds of rounds of ammunition, a latex mask and other items they say he intended to use in the hit.
Korsiak faces charges of one count each of murder-for-hire, and possession of a firearm following a felony conviction.
In 2017, the suspect was convicted of theft from a licensed firearms dealer.
The first charge carries a maximum potential sentence of 10 years in prison, while the second carries a maximum sentence of 15 years in prison, according to officials.
"Thanks to the work of our remarkable law enforcement partners, Korsiak now stands charged in federal court for his alleged role in this terrible crime," U.S. Attorney Damian Williams said.
Become a Front Page Detective
Sign up to receive breaking
Front Page Detectives
news and exclusive investigations.
More Stories