AS BODIES PILED UP ON LONG ISLAND BEACHES, POLICE BELIEVED IT WAS A SERIAL KILLER'S WORK. A LOOK AT THE GILGO BEACH MURDERS.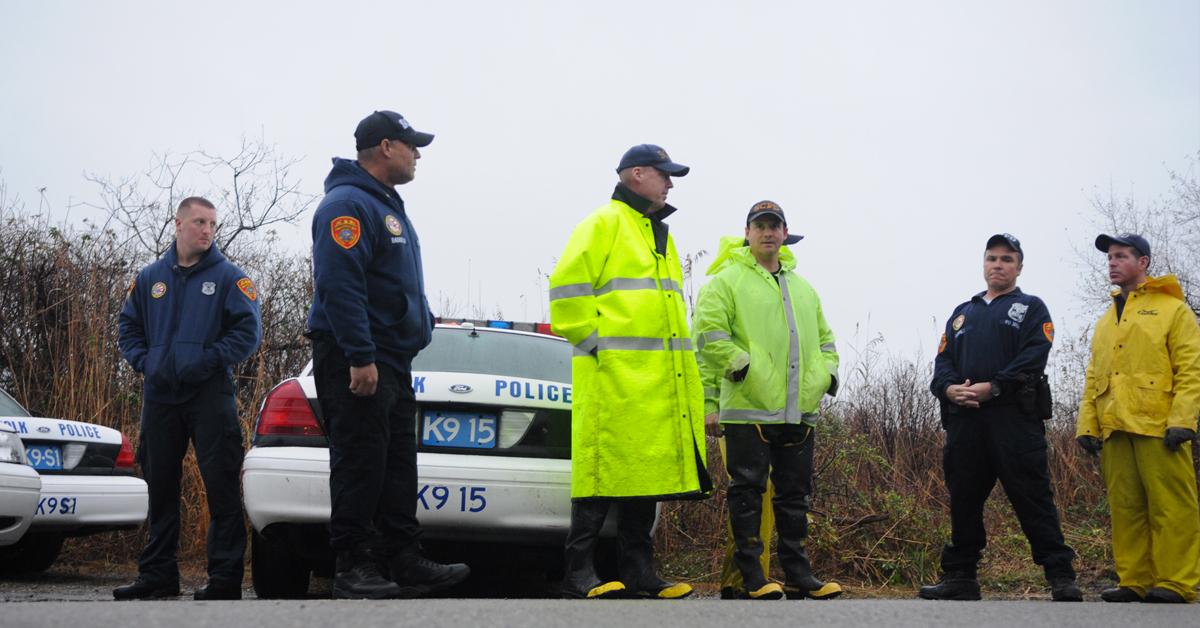 The likes of Jeffrey Dahmer, Ted Bundy, and Richard Ramirez are frightening. Their horrific crimes turn stomachs, yet there is some comfort that none of them can cause further harm.
However, this isn't true of all serial killers. There are estimated to be between 25 and 50 active serial murderers stalking the streets of America at any moment, and at least one of them may still prowl both Long Island's red-light district and the seediest parts of the internet.
Article continues below advertisement
Known as the Long Island serial killer (LISK), Gilgo Beach Killer or the Craigslist Ripper, one man is seemingly responsible for at least 10 murders around the Long Island area between 1996 and 2010, with more victims almost certainly waiting to be uncovered. Utilizing strangulation and dismemberment, the killer is a technological predator who uses the internet to bring victims into his clutches.
The Victims
It was just before daybreak on May 1, 2010, that anyone last heard from Shannan Gilbert. Running through the gated Oak Beach Association community in Long Island, she was fleeing for her life. Frantically she hammered on doors, screamed for help and called 911, telling the operator that "they're trying to kill me."
Help never came.
Article continues below advertisement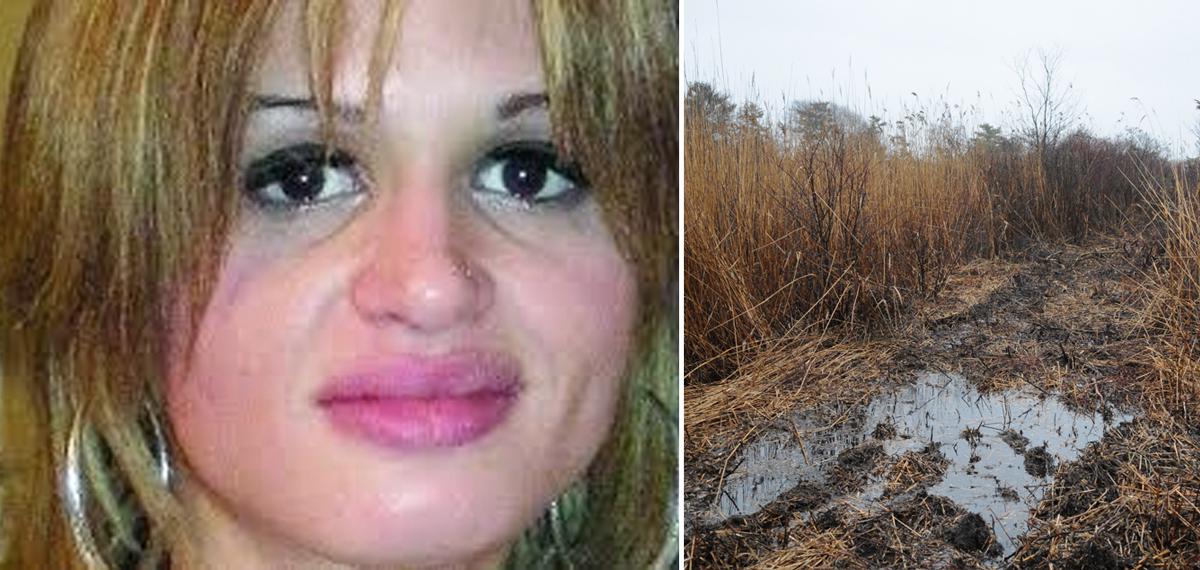 Gilbert was 24 and a sex worker from New Jersey who worked via online ads on Craigslist. She'd traveled into midtown Manhattan, called her driver Michael Pak, and together they made several appointments on the night of her disappearance.
Eventually, the pair headed to Long Island's South Shore, where Shannan had arranged services for Joseph Brewer, 46. Brewer insisted he was looking for company, not sex, and was unaware Brewer was an escort, saying that he asked her to leave his home after she demanded money.
After he refused to pay, Brewer has stated that Gilbert began to have some kind of manic episode, possibly linked to alcohol or drugs, and he summoned the assistance of Pak, who was waiting outside. A call was made to police, but Gilbert fled.
Article continues below advertisement
Brewer was cleared as a suspect in the case. Still, it wouldn't be long before Gilbert's disappearance would become far more horrifying than the police could have ever imagined, as, in December, they began to find bodies.
In December of 2010, the local missing persons bureau asked veteran Suffolk County PD officer John Mallia to assist in the search for Gilbert alongside his partner Blue, a German shepherd. The two had no luck at the gated community, but on Dec. 11, Mallia decided to search to the west alongside the parkway.
Article continues below advertisement
Here the vegetation was thick and would have made an ideal spot for a killer dumping the body from a vehicle. Blue picked up the scent, and sure enough, a skeleton was discovered in the nearly disintegrated remains of a burlap sack.
Police assumed they found Gilbert.
However, two days later, while investigating the crime scene, Mallia discovered a second body. By the end of the day, there would be two more. Four bodies in all, and none of them were Gilbert.
All of the women looked similar and were sex workers, utilizing Craigslist to advertise themselves, just like Gilbert. They were Maureen Brainard-Barnes, 25, Melissa Barthélemy, 24, Megan Waterman, 22, and Amber Lynn Costello, 27.
Article continues below advertisement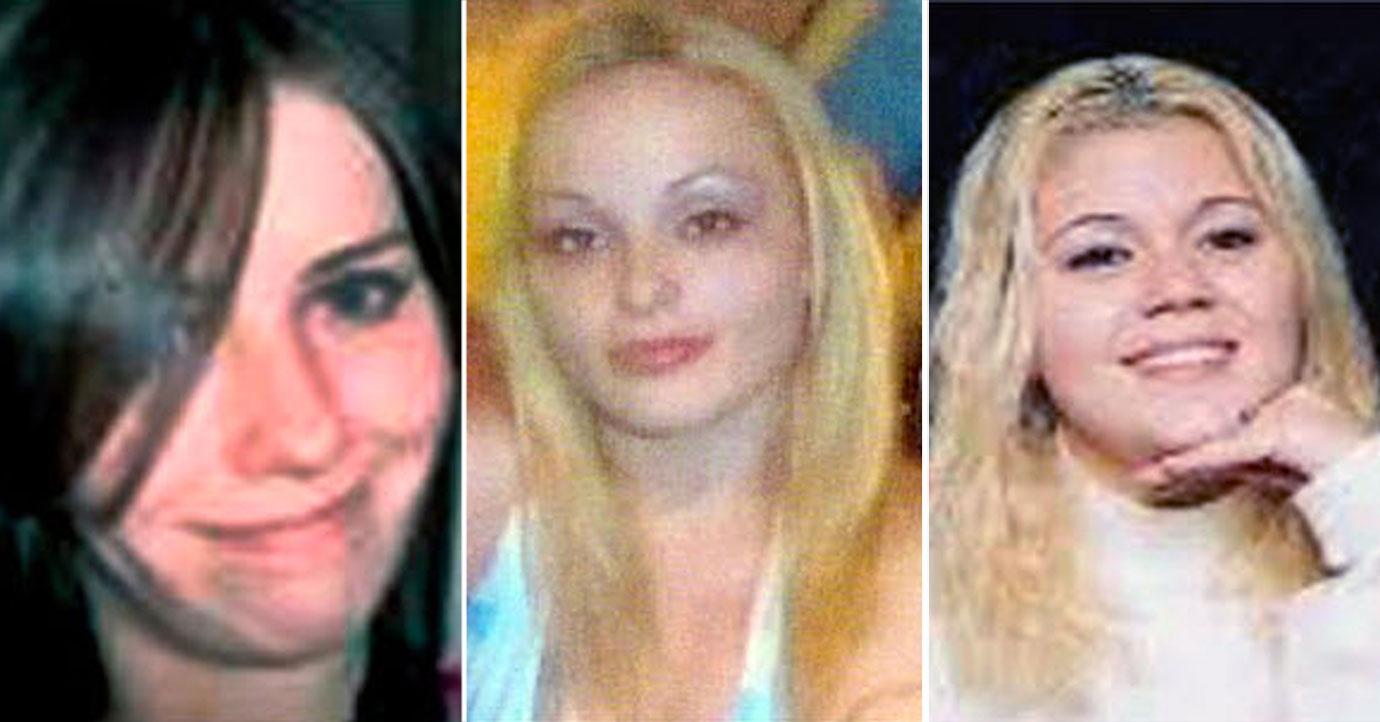 All four were asphyxiated, and given the proximity of Gilgo Beach, the four women would be known collectively as the Gilgo Four.
Brainard-Barnes was from Norwich in Connecticut and was missing since 2007. She told friends she planned to spend the day in New York before her disappearance, and not long after, Sara Karnes, a friend, received a call from an unknown male. The man said that Maureen was okay and staying at a "whorehouse in Queens."
Article continues below advertisement
Comparatively, Barthélemy was missing since 2009 and her sister, Amanda, had likewise received calls from a stranger. This time they were significantly more offensive, asking if she "was a whore like her sister," and subsequent investigations discovered they had been made from Times Square, Madison Square Garden and Massapequa, with no suspect ever being identified.
There were no reports of such calls in the other two cases — Waterman vanished in June of 2010 and Costello in September.
Continuing their investigations, police found yet more remains off the parkway across March and April of the following year close to Oak Beach and Gilgo Beach, two miles to the east.
There were four more victims and showed a broader demographic than initially suspected, with a man and child being amongst the deceased. Only two of the remains would be identified, Jessica Taylor, 20, who went missing in 2003, and Valerie Mack, 24, who vanished in 2000.
Police found Taylor's hands and head and Mack's hands, head, and right foot, which they believed had been removed to stop identification when most of the body had been found in November of 2000 in Manorville. Likewise, in 2003 the torso of Taylor had been found in the same town.
Article continues below advertisement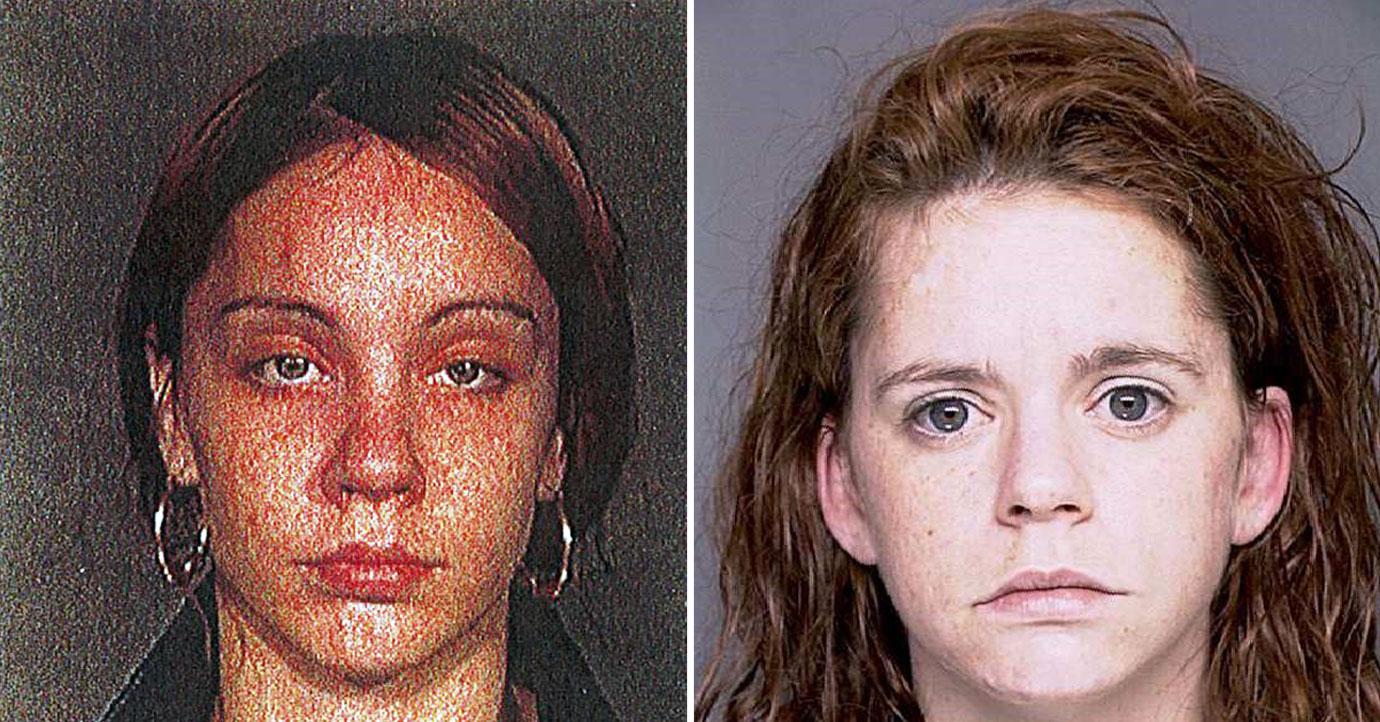 The male skeleton, meanwhile, was believed to have possibly been transsexual. The remains were found in female clothing and the victim died from blunt force trauma.
Police speculated the killer might have been unaware that the deceased had been trans when he enlisted their services, beating them to death in a rage. The body had been there for between five and ten years and remains unidentified.
Article continues below advertisement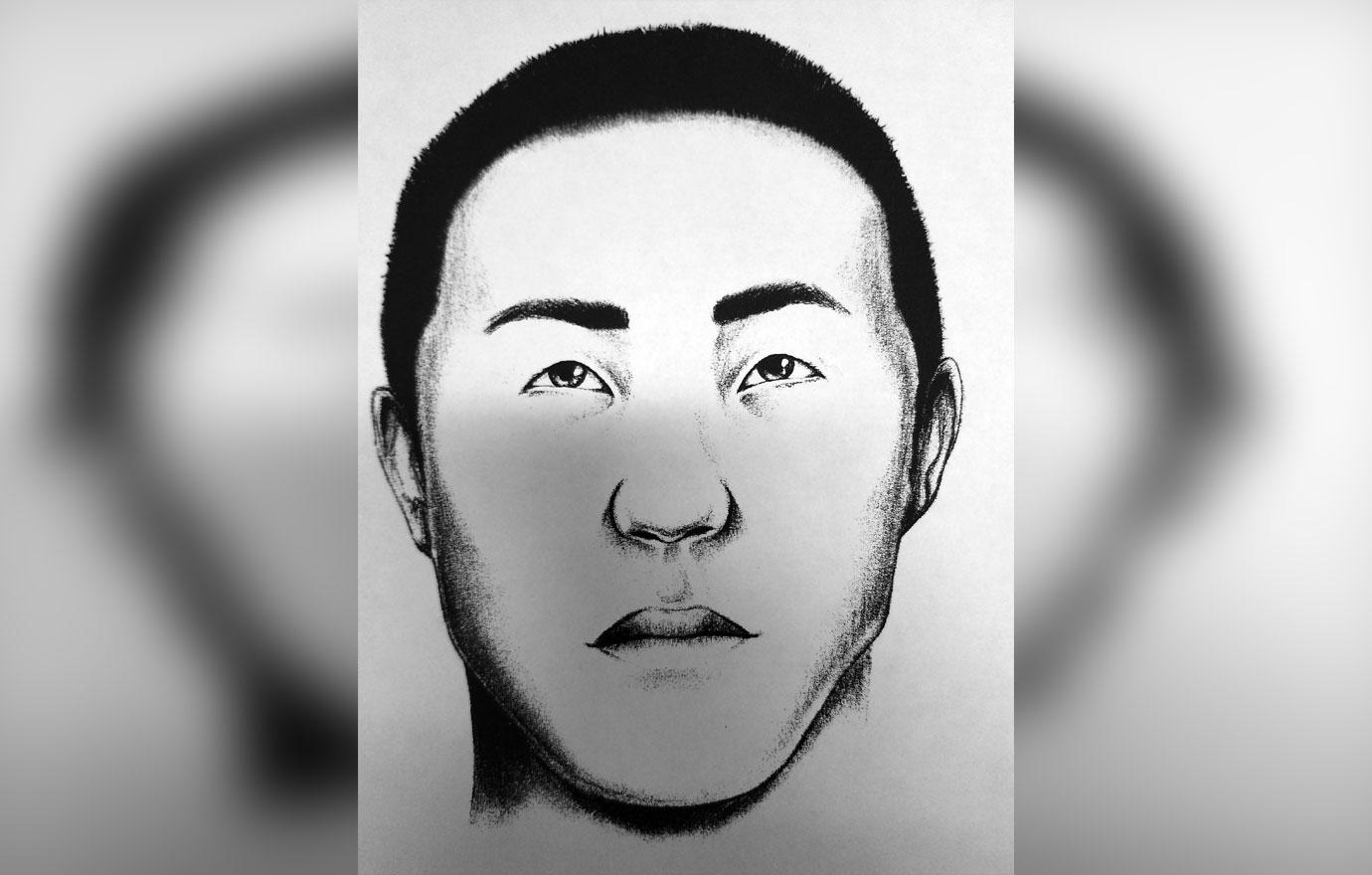 Likewise, the identity of the child's remains is unknown, aged between 16 and 24 months when she died. There were no signs of trauma to the body, and the remains were of a Black person.
Despite knowing little about the child, however, police were soon identified her mother after the search was expanded to the border with Nassau County.
Article continues below advertisement
Here more remains were discovered alongside a human skull, bringing the number of victims to an even ten. DNA testing revealed a link between a set of bones found in a plastic bag and a torso found back in 1997 at Hempstead Lake State Park in Lakeview.
Located in a green container and dumped by the road, the torso had featured a heart-shaped peach tattoo on the left breast, giving Jane Doe a nickname "Peaches." Subsequent DNA testing revealed Peaches was the mother of the young girl.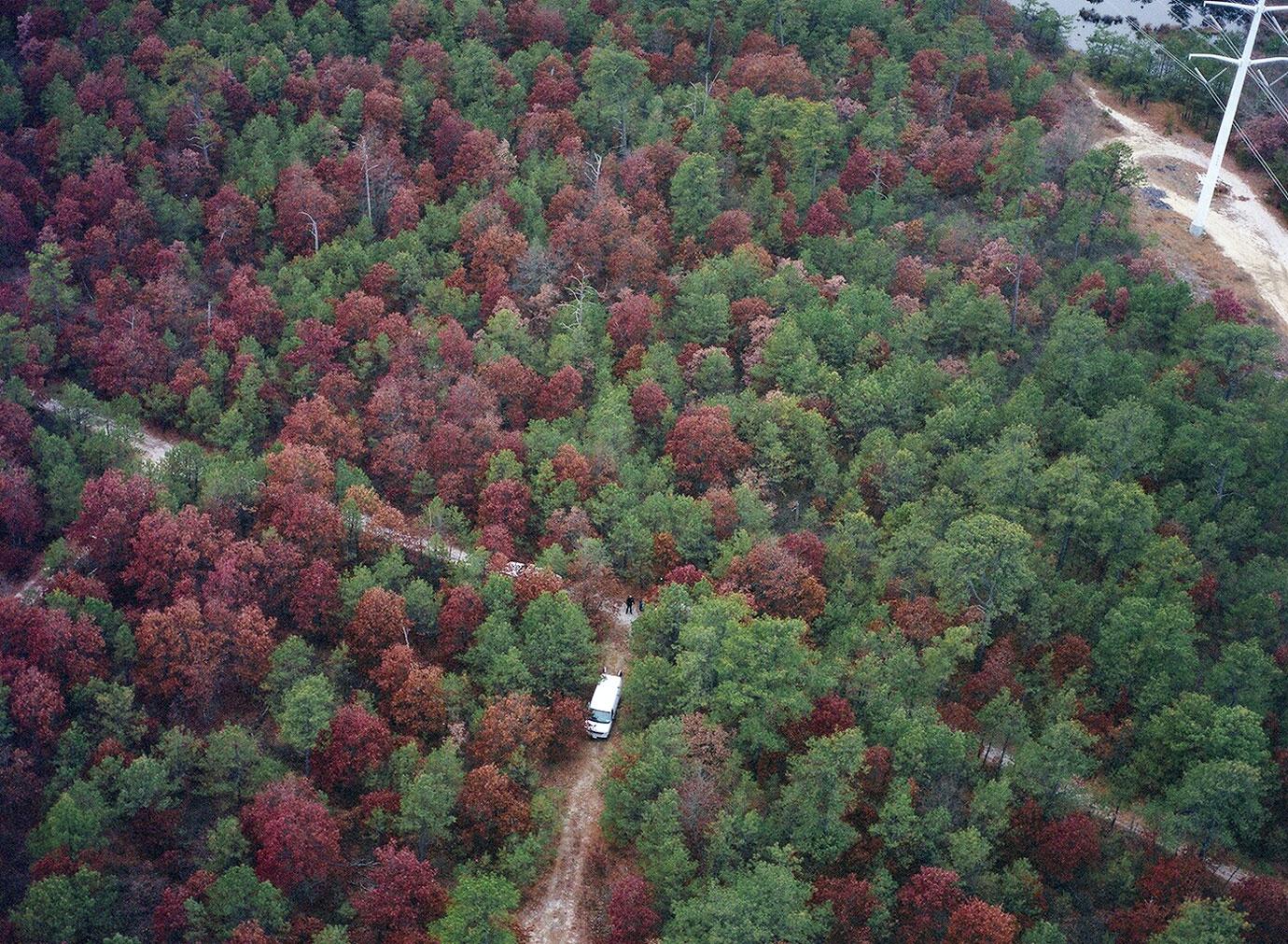 Article continues below advertisement
Finally, the skull was successfully linked to a pair of legs found in a trash bag on Fire Island in 1996. No other remains from this victim were found, and she would be the earliest known victim.
There were, however, many more suspected victims, including Tina Foglia, who is believed to have been abducted while hitchhiking. Her dismembered remains were dumped in three plastic bags north of the Robert Moses Causeway.
Tanya Rush, 39, was dismembered and dumped, this time along the Southern State Parkway in Bellmore. Another victim may have been the Hispanic of Black Jane Doe found in a suitcase in 2007, after the container washing up at Harbor Island Park.
Article continues below advertisement
Gilbert's Death
One victim police initially didn't believe was connected, however, was Gilbert. Her body, not being at the initial dump site, was always somewhat curious, and the mystery would seem to have been solved in December of 2011 when her remains were finally located in a marsh just half a mile from the South Shore community where she vanished.
Police believe that she had fled toward the marshland, thinking she was in danger, and subsequently drowned in an accident. However, the family was not satisfied and enlisted the noted Dr. Michael Baden to perform an independent autopsy. Baden found that damage to the throat suggested strangulation.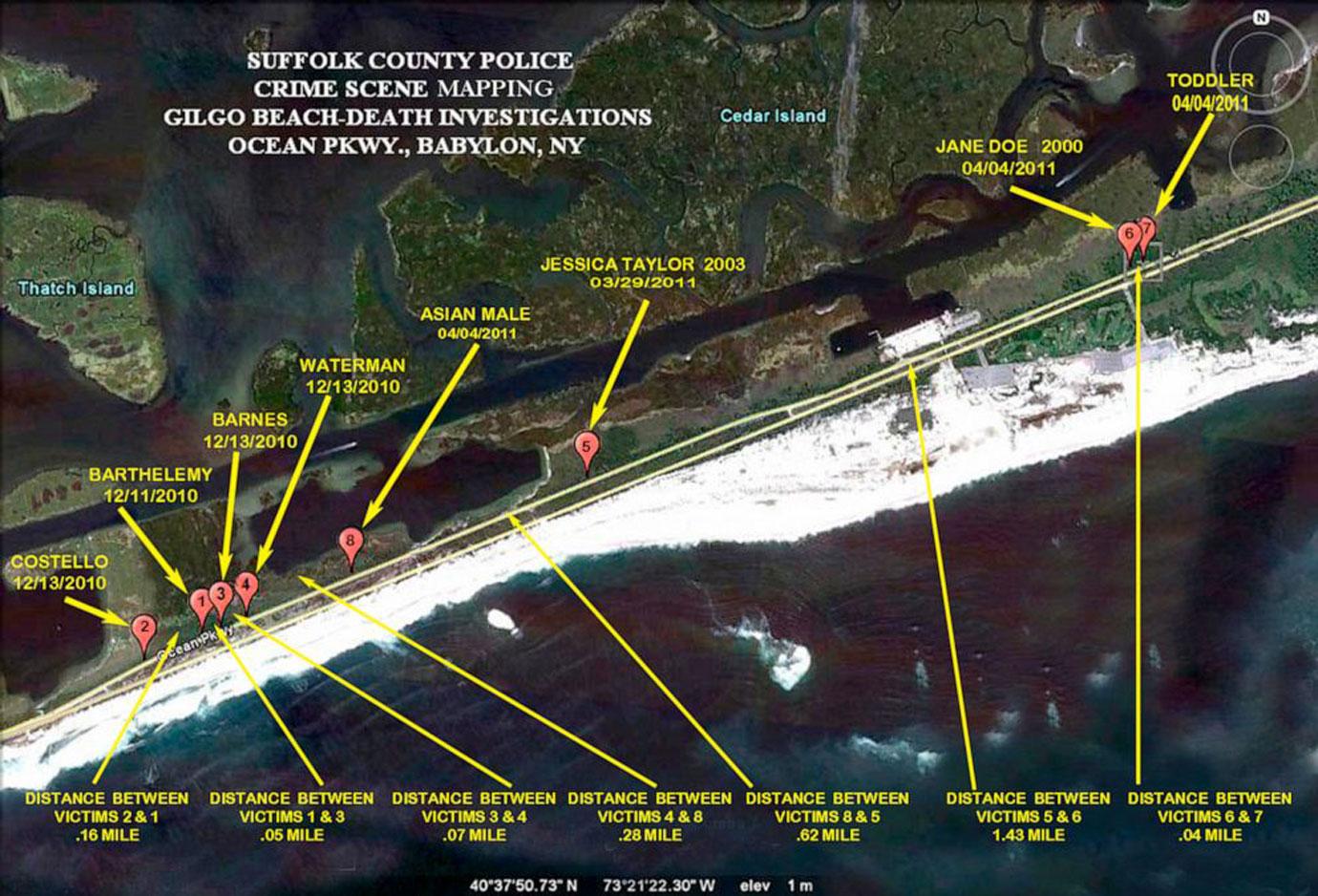 Article continues below advertisement
Adding to the theory that Shannan's death had been a homicide after all was the strange phone calls that her mother Mari received after her disappearance.
According to Mari, an unknown man stated that he was "taking care" of Gilbert and ran a home for "wayward girls." Three days later, he called again to deny he knew Shannan.
The calls were soon traced to Dr. Peter Hackett, a neighbor of Brewer, the client that Gilbert had been visiting when she disappeared.
In both the murders of Brainard-Barnes and Barthélemy, family or friends had also received strange messages soon afterward. While his backyard was near the marsh where Gilbert's body was found, police eliminated him as a suspect in either her death or any other, noting that he had a habit of attempting to insert himself into prominent news events.
Hackett claimed he merely called to offer his support and never said what Mari alleged, saying that he never met Gilbert.
Article continues below advertisement
While it may seem "obvious" to some that Gilbert's death was the same killer's work given the coincidences, these might not be the case.
It is not usual for prostitutes to utilize the internet to engage clients, and Craigslist was possibly the most popular. Equally, Gilbert was bipolar and used both cocaine and ecstasy. Her driver positively identified the manic episode as beginning when no danger was around, it was likely linked to either her condition or some kind of intoxication.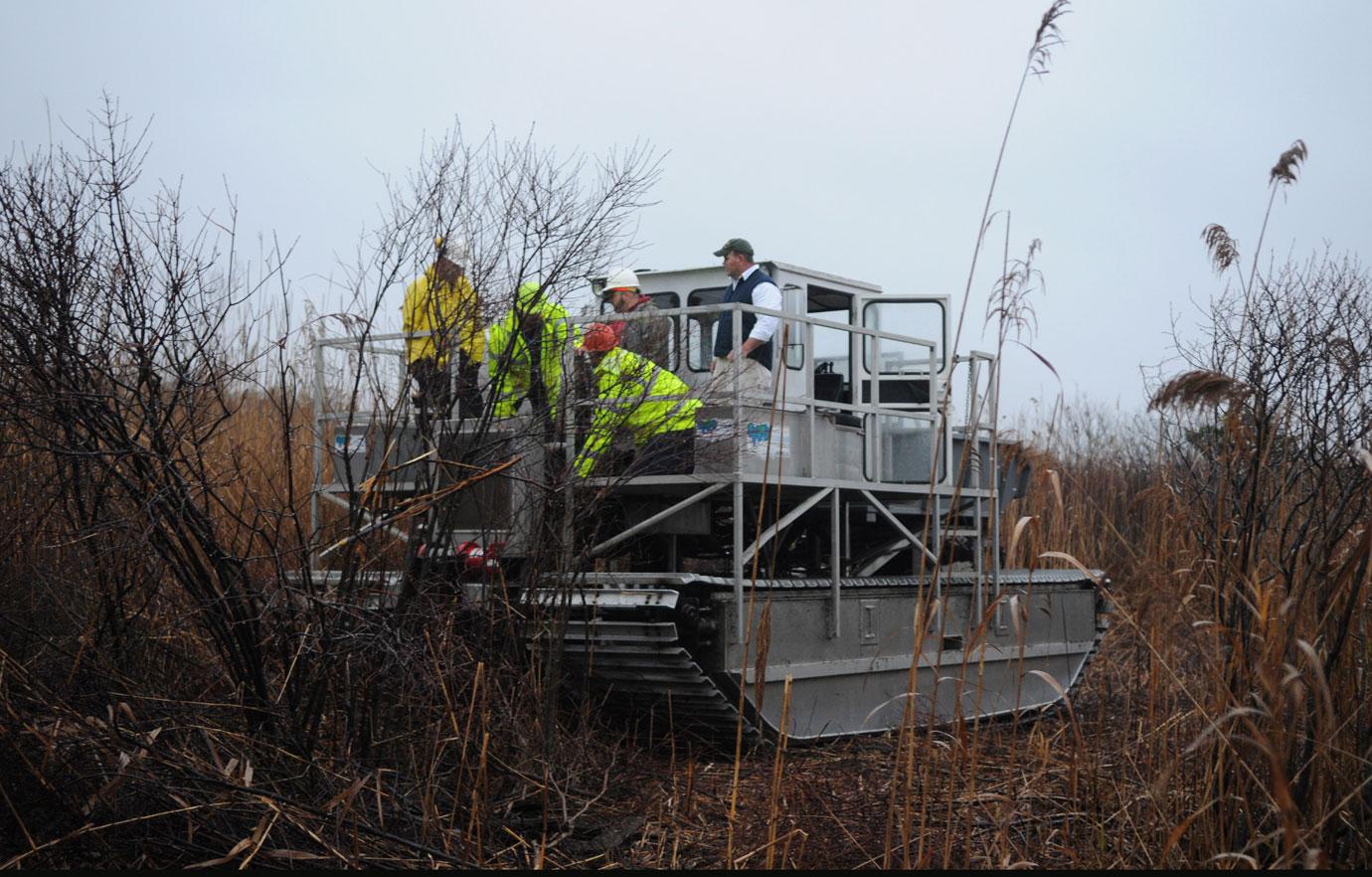 Article continues below advertisement
The Gilgo Four were all probably killed by the man they came to service and murdered in the culprit's own home. Likewise, there would be no reason for the killer not to use his normal dumpsite.
While there is some evidence Gilbert may indeed have been murdered, it was probably not linked to the other killings.
How Many Killers?
Whether there are one of two killers at work is a matter of controversy. Officially, police believe that a single killer is responsible for all 10 Long Island killings.
Others highlight the very different modus operandi utilized in the murders uncovered in 2010 and separate the series into the work of a "Trophy Killer" and "Torso Killer."
Article continues below advertisement
The "Trophy Killer" murders are identified as those carried out by the killer responsible for the bodies at the first discovered dumpsite, spanning from 2007 to 2010. Here at least two of the bodies were secreted in burlap sacks, and none were dismembered, with many speculating that the killer saw the area as his trophy cabinet where he could return to admire his handiwork.
Meanwhile, the sites located near Oak Beach, Gilgo Beach, and Nassau County found in 2011 are said to be the work of the "Torso Killer." These killings ranged from 1996 to 2003 and show complete dismemberment, with the torso being dumped in a second location and significant efforts to hide the deceased's identity.
In either case, whether the killer or killers have continued their deeds in a new area isn't known.
Is it possible the killer is already behind bars on unrelated charges or dead? One of the many to raise suspicions in the case would fall into this category, a man named James Bissett. Bissett ran a nursery in the area that was the leading supplier of burlap in the Long Island Area.
Article continues below advertisement
Just days after the discovery of the bodies, he committed suicide. While the facts are certainly suggestive, there seems little more evidence against him, and there are several better suspects in the case, particularly convicted killer John Bittrolff.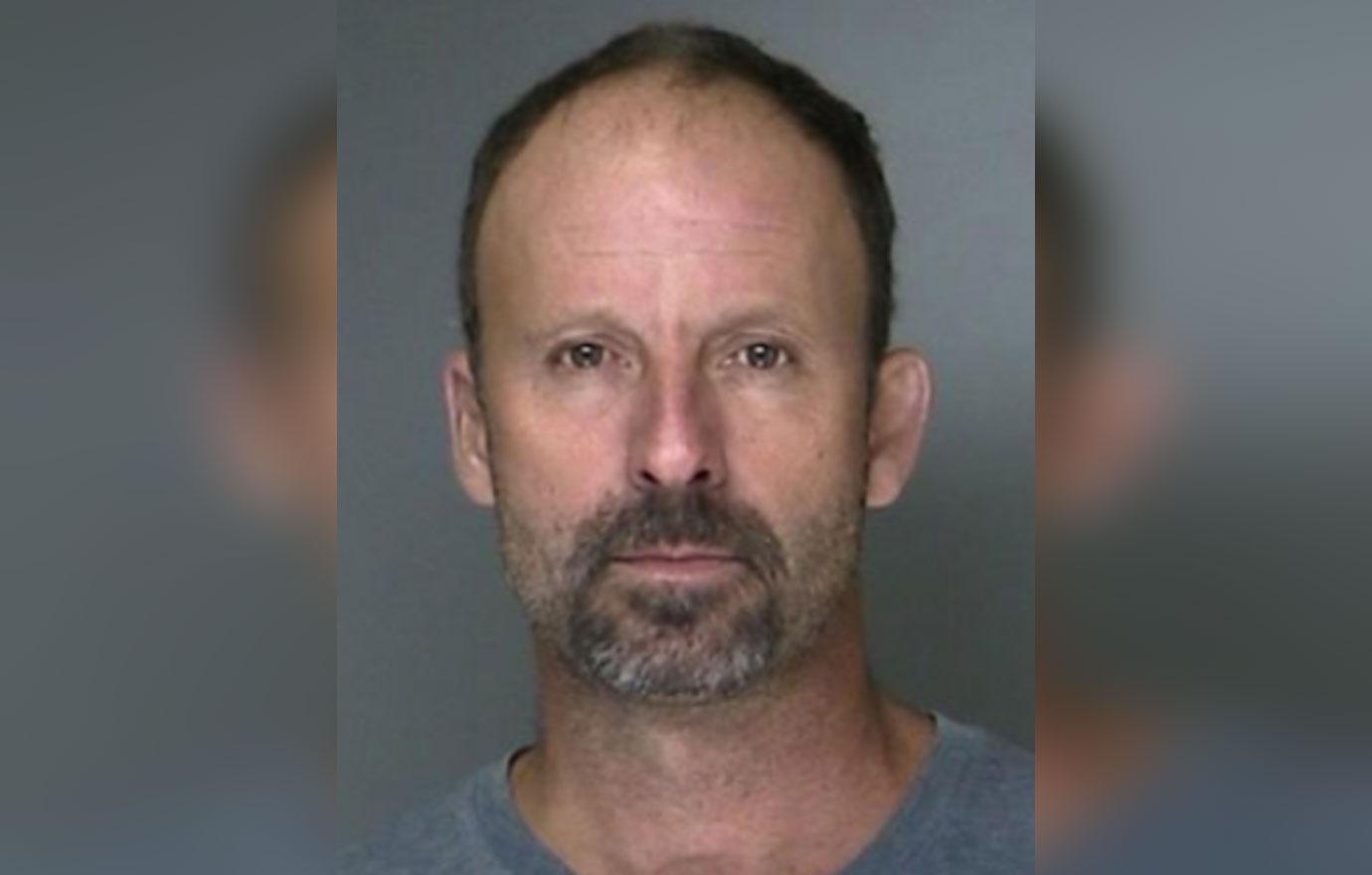 Article continues below advertisement
In 2014, Bittrolff was arrested for the murder of two prostitutes, Rita Tangredi and Colleen McNamee, after a DNA match was acquired following the arrest of his brother in an unrelated matter.
The two victims were found dead in 1993 and 1994, just preceding the earliest known Long Island Killer murder. He was a carpenter in Manorville, living only three miles away from where remains from Mack and Taylor were dumped in 2000 and 2003. Rita Tangredi's daughter was friends with Barthelemy, one of the first victims to be found in
While Bittrolff was for a time the most likely suspect in the Long Island killings, another presence once loomed large in the case, that of Suffolk County Police Chief James Burke.
Article continues below advertisement
Burke's career ended in disgrace after he was convicted for beating a Smithtown man, Christopher Loeb, who had stolen a bag from his car that contained pornography and sex toys.
Burke pleaded guilty to charges of obstructing justice and a civil rights violation, and was sentenced to serve more than three years in prison. In the aftermath of the case, lurid tales of Burke's violence toward sex workers were reported in the press. There were allegations he threw women to the ground and been violent during oral sex. It wasn't the first link to sex workers either, as the official was the subject of an internal investigation over a romance in the 1990s. The woman, who also had drug convictions, had access to both his weapon and police vehicle.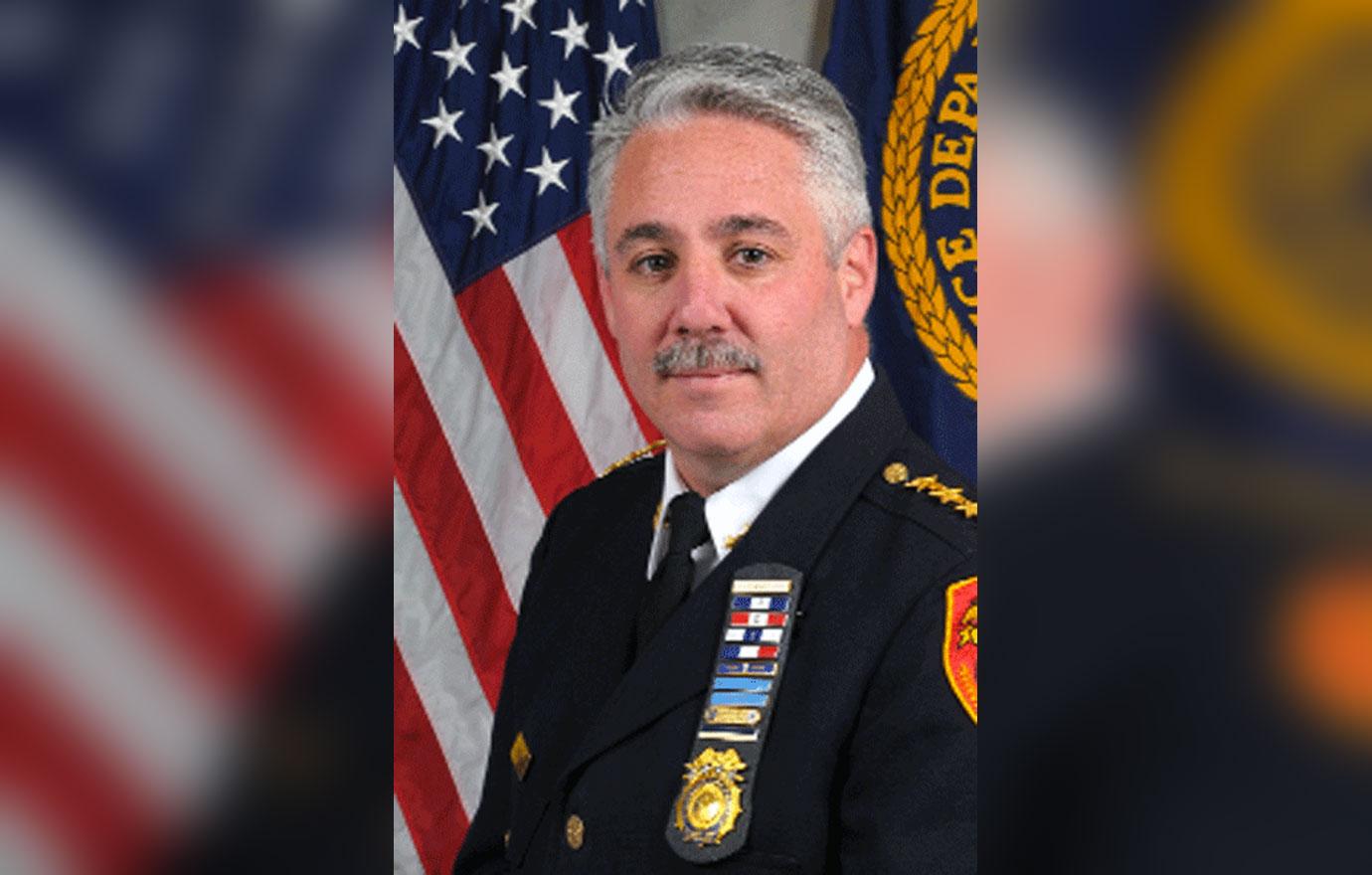 Article continues below advertisement
There were also claims from the New York Post that he had personally blocked investigations into the Long Island killings, refusing to keep the FBI "in the loop" on the case.
Burke was a chief investigator in the District Attorney's Office when the bodies were discovered, and some suggested that his actions throughout might show he was involved in the killings.
He even rejected an offer from the FBI to create a criminal profile for the case. However, the Post contends this was simply because Burke was in the Bureau's sights over the Smithtown beating.
While a serial killing police chief may be a good story, there is little to truly connect him with murder.
Yet, his presence led to all manner of sensationalist conspiracy theories surrounding the case that has at points impeded investigators' abilities to ensure a factual portrayal of the matter is presented to the public.
Article continues below advertisement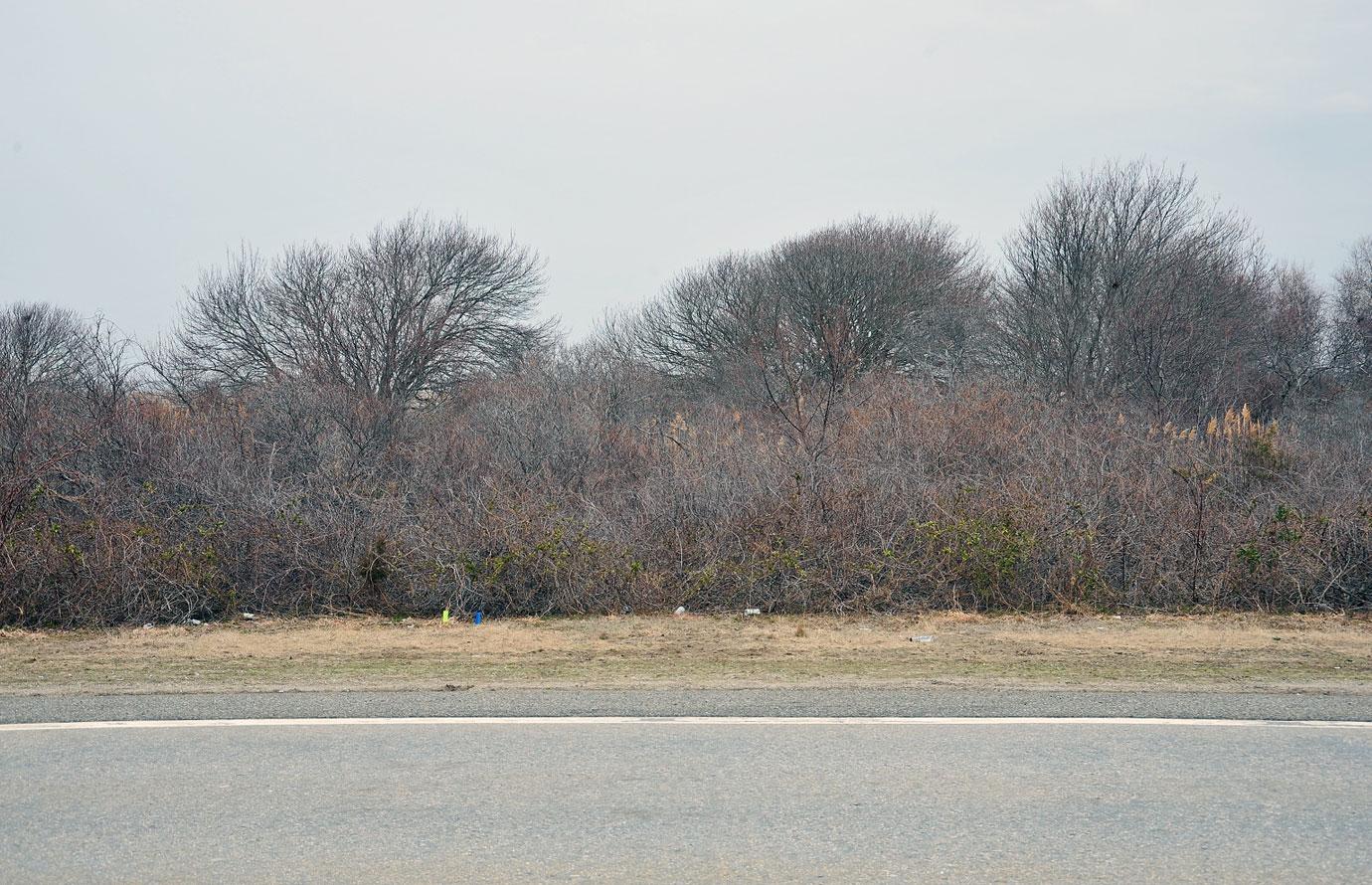 The victims' status as sex workers meant that much evidence wasn't available to the police, such as from burner phones and witness statements. Many people were reluctant to talk.
Sadly, the press and society at large give little interest to those considered "fallen" in a community, such as sex workers, drug addicts and the homeless. Their lives are considered unofficially less important than others, and column inches are valuable real estate. The lack of coverage given to such women when they go missing only deprives police of tips that may have come in with more publicity.
On July 14, 2023, news broke that police had announced a suspect was taken into custody in the case, spelling the end of a longtime mystery and the start of authorities providing answers about the case.
Become a Front Page Detective
Sign up to receive breaking
Front Page Detectives
news and exclusive investigations.
More Stories