Manhunt for Fugitive 'Survivalist' Michael Burham Intensifies After Jail Break as Authorities Probe if He Slaughtered Dog While on Run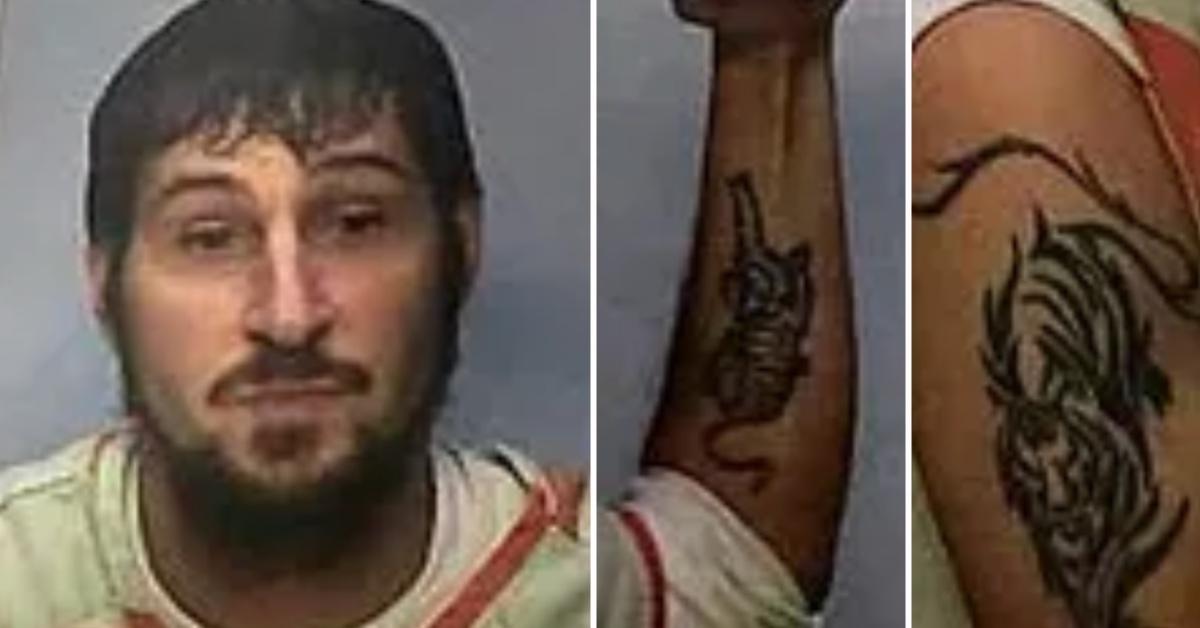 Chilling new allegations have surfaced regarding the July 6 escaped murder suspect, Michael Burham, as authorities continue the search for the fugitive who broke out of the Warren County Jail in Pennsylvania.
The search efforts have been concentrated in the Allegheny National Forest, with the assistance of a wilderness survival expert, with authorities believing Burham has the potential ability to evade detection.
But as the search with more than 150 officers intensifies, a New York couple has stepped forward to say Burham may have invaded their home in search of clothing and food.
They even suggested he went as far as killing their dog to avoid detection, FrontPageDetectives.com has learned.
Article continues below advertisement
"The dog would have chased them into the woods across the street, I can tell you that right now," Laurain Peterson told Inside Edition. "She would not have stopped."
Peterson lives in Jamestown, which is just 20 miles from the Warren County Jail where Burham escaped. The jail, located in a remote part of the state, is situated just 70 miles southeast of Lake Erie.
Burham — described as a "dangerous self-taught" survivalist — stands accused of raping and murdering Kala Hodgkin.
Xavier Sommerville, Hodgkin's cousin, is closely following the developments in the search for Burham.
"When we heard of his escape, I didn't sleep for two nights," said Sommerville. "I listened to police scanners all night."
Burham left a trail of destruction in his wake after allegedly murdering Hodgkin. He torched a car outside another woman's home when he was unable to gain entry, an incident that was captured on surveillance footage.
After an arrest warrant was issued in May, Burham then allegedly kidnapped an elderly couple.
He forced them to drive him 800 miles to Charleston, South Carolina.
Once there, he abandoned the couple at a cemetery before making his escape.
Article continues below advertisement
The next day, police spotted Burham, but he managed to evade capture and disappeared into the woods. He was eventually apprehended by the FBI.
Authorities have reason to believe that Burham may once again be utilizing wooded areas as a hideout.
They have focused their search efforts on the Allegheny National Forest, a vast area spanning 801 square miles in Northwestern Pennsylvania.
They also believe his extensive military background could by aiding his bid to evade authorities.
Burham spent over 10 years in the Army Reserve, serving as a water treatment specialist. Although he was never deployed, military sources report that he sought additional firearms training while in the Reserve.
Authorities describe Burham as a "self-trained survivalist," emphasizing his potential ability to hide out in the vast Allegheny National Forest, which covers more than half a million acres of rural Pennsylvania on the border with New York.
Wilderness survival expert Shane Hobell said that it would be relatively easy for Burham to go unnoticed in densely wooded terrain.
Hobell suggests that Burham may have constructed a "bushcraft style shelter," which, due to its reliance on leaves found in the surrounding woods, can remain hidden from view for an extended period.
As the search for Burham rolls on, officials are offering a $9,500 reward for any information that aids in his capture. They believe that his distinctive Tiger tattoos may help in recognizing him.
Sommerville, the cousin, delivered a message for the fugitive.
"There's nothing at this point that is going to justify your actions. Nothing," he said. "You are never going to get away with it."
Become a Front Page Detective
Sign up to receive breaking
Front Page Detectives
news and exclusive investigations.
More Stories