Massachusetts man bludgeoned estranged wife's head, intentionally burned house down, authorities say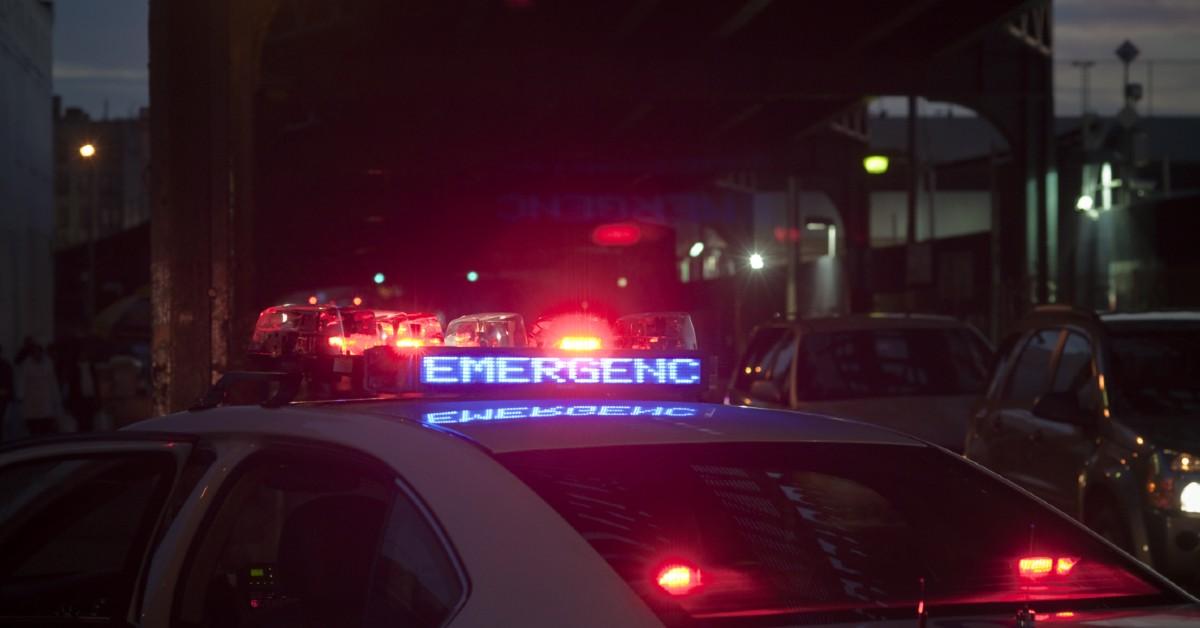 A Massachusetts man was ordered held without bail after police said he forced his way into his ex-wife's home and beat her to death before setting the house on fire, according to the Norfolk County District Attorney.
Brendon Owen, 47, of East Bridgewater, Massachusetts, was ordered held without bail after pleading not guilty to charges related to the Dec. 17 incident, according to a statement released by Norfolk County District Attorney's Michael Morrissey's Office.
Article continues below advertisement
Morrissey and Franklin Police Chief Thomas Lynch said a 911 call came in around 7:40 a.m. from a resident in Franklin, Massachusetts. The caller reported an ongoing domestic assault at their neighbor's house.
Officials said Owen's former mother-in-law saw him walking up a staircase inside the home armed with a lead pipe and a hammer around 7:15 a.m.. He yelled a slur at the older woman, blaming her for "trying to take his kids" from him, according to The Milford Daily News.
Article continues below advertisement
Police arrived within minutes and reportedly saw Owen inside the home holding what appeared to be a bottle of lighter fluid with the couch burning. When police banged on the door and ordered Owen to open it, he responded by spraying it with lighter fluid and tried to light it on fire before fleeing to the garage, according to NECN News.
Police kicked in the door, but Owen ran through the garage. Police reportedly used a Taser to subdue him, according to court records.
Officers entered the building after Owen was under control and dragged Shirley Owen, 49, out of the billowing flames and smoke but were unable to save her.
"Ms. Owen showed obvious signs of major traumatic injury and was unresponsive when FPD began first aid and life support measures," Morrissey said. "She was pronounced dead at the scene after the arrival of ambulance and fire personnel."
Article continues below advertisement
Owen allegedly forced his former mother-in-law into a room and ordered her to lay on the floor. Prosecutors said Owen struck the elderly woman in the head with the lead pipe and smashed her phone after realizing she was couldn't lay on the floor. He then allegedly forced her into the bathroom, where he bound and gagged her with duct tape.
The elderly woman broke free and ran to a neighbor's house for help.
"This was the calculated killing of his ex-wife and the kidnapping and beating of his 74-year-old ex-mother-in-law," Prosecutor Anne Yas said in court and reported by local media.
"He was dressed all in black and he had a checklist on him of what he wanted to do," according to NBC 10 Boston.
Article continues below advertisement
Investigators said they found garbage bags and lime, which prosecutors said could be used to dispose of a body.
Owen pled not guilty to murder home invasion, kidnapping, arson of a dwelling house, and assault and battery causing serious bodily injury in Wrentham District Court.
"There are children who reside in that home and officials have assured that they are safe tonight," Morrissey said. There was a restraining order in place against Mr. Owen today."
Owen has no criminal record but is known to the authorities.
"There's a history," Lynch said. "The family's been known to us. For the past seven years, we've been there off and on, not as much as the past couple of years."
Become a Front Page Detective
Sign up to receive breaking
Front Page Detectives
news and exclusive investigations.
More Stories