Illegal immigrant found guilty of killing Iowa college student Mollie Tibbets as she went out for a run.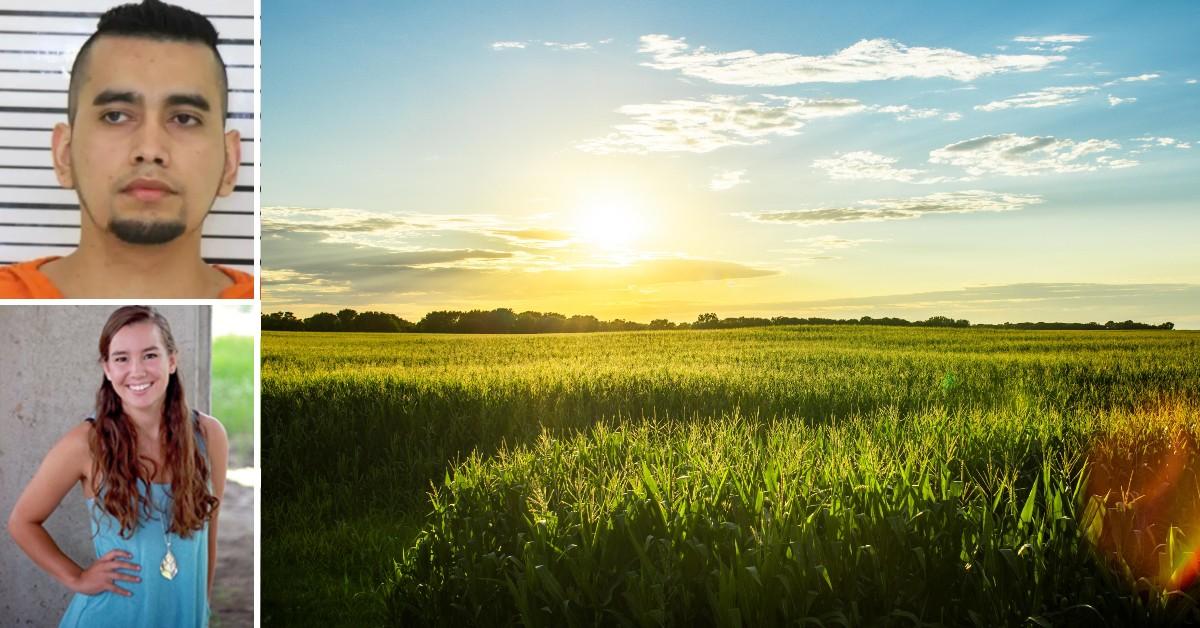 An illegal immigrant is now convicted of killing an Iowa coed who was out for a run and will soon learn his prison sentence.
Article continues below advertisement
On May 28, after seven hours of deliberation over two days, an Iowa jury convicted Christhian Bahena Rivera of first-degree murder for the death of Mollie Tibbetts in 2018. The University of Iowa student was out for a run when she was killed.
Her remains were not found and the search for Tibbetts became national news.
During closing arguments, prosecutor Scott Brown described her death and comments Rivera made to investigators. It was a statement that Brown described as a confession. The closing arguments were streamed online by various news outlets.
Article continues below advertisement
Rivera saw Tibbetts running in tight clothing and made several passes in his Chevy Malibu. He then got out and tried to talk to the 20-year-old, Brown said. But, she rebuffed his advances and even threatened to call the police.
"It makes him angry. He admits that. He admits that he became angry," Brown said.
It was that rejection which Brown described as the motive for the murder — jilted love.
Article continues below advertisement
Tibbetts got angry with Rivera and slapped him, Brown said. What happened next, nobody has said with definitive proof. Rivera told investigators he blacked out. Whatever happened ended with Tibbetts being stabbed at least nine times.
Tibbetts was then put in the trunk of the Malibu and driven drown an Iowa street. There, Rivera took her about 400 feet from the road and left her in a cornfield. He used stalks to cover her body.
"He discarded her and left her in the corn after covering her with these corn stalks," Brown said.
Article continues below advertisement
For weeks, nobody knew where Tibbetts was located. It wasn't until police closed in on Rivera that he spoke to officers and led them to her body. Rivera even commented that since he knew the body's location, it meant he must have committed the crime. Brown described those statements as a confession.
Brown also addressed Rivera's testimony from the witness stand on May 26. Rivera talked about how two masked and armed men entered his home and forced him to participate in their murder of Tibbetts. Rivera said he helped because the men threatened his family.
The witness stand was the first time Rivera made allegations that others were involved in the murder.
Article continues below advertisement
Rivera admitted to police Tibbetts was in the trunk of the Malibu and that her earbuds were in his lap, Brown said.
"There's no other two guys," the prosecutor said. "There's nobody else."
Rivera had chances to tell police about the alleged attackers but didn't, Brown said. The prosecutors added police could have helped protect Rivera if he feared for his family's safety.
Article continues below advertisement
"He tracked her down," Brown said. "He found her on the road. He got angry and he stabbed her to death, and he dumped her body."
However, Defense Attorney Chad Frese said the state's case wasn't as black-and-white as Brown made it seem. He noted there was little forensic evidence and no crime scene. He said two knives were taken from Rivera's home and neither had traces of blood.
There was also no footage from when Rivera took police to Tibbetts' remains, Frese said.
Article continues below advertisement
Rivera's statements to police were not a confession and Freese said the investigation was sloppy. He alluded to pressure on the police from the increased media coverage of the case.
"Mollie Tibbets deserves justice, but so does Christhian Bahena," Frese said. "He deserves justice and your job is to find truth, judge the facts."
The defense also questioned the alleged motive in the killing. Frese said everybody has had tried to talk to someone they find attractive and been rejected, but few then turn to murder.
Article continues below advertisement
"We've all been rejected in our lives," Frese said. "Common sense, you aren't just going to stab that person. Let alone a person like Mollie Tibbets. It makes no sense, they have no motive."
Now, with Rivera's conviction, he awaits his official sentencing. He faces up to life in prison without parole.
Become a Front Page Detective
Sign up to receive breaking
Front Page Detectives
news and exclusive investigations.
More Stories