HAVE YOU SEEN THEM: HERE ARE 7 OF THE MOST INFAMOUS MISSING PERSONS CASES OF ALL TIME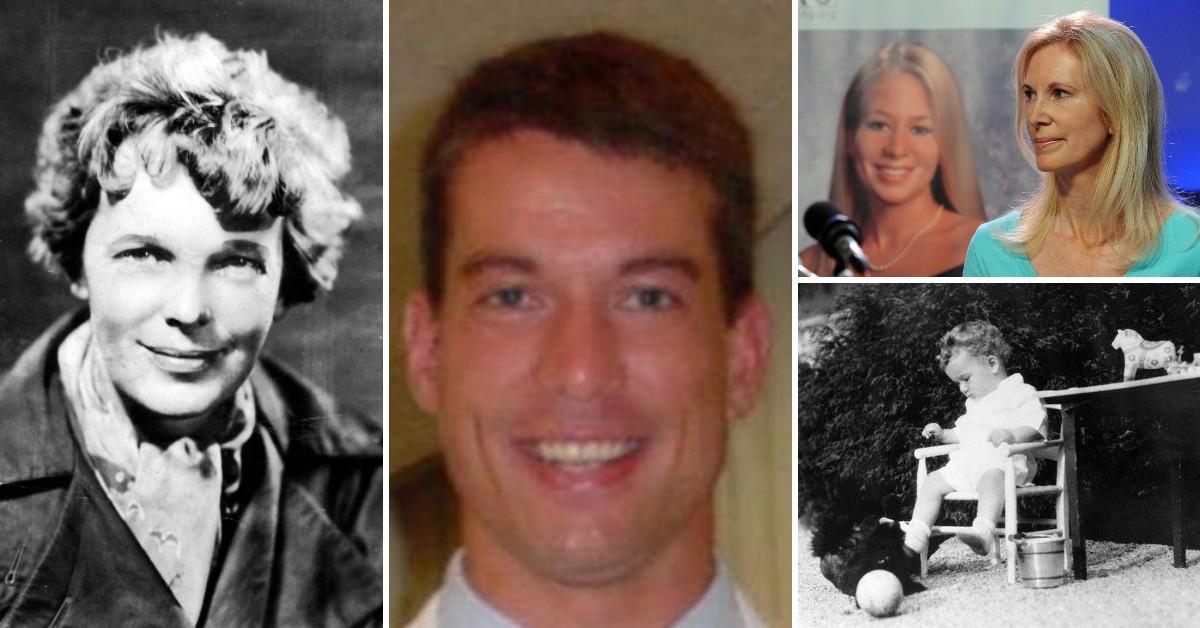 When people go missing, it can be scary for friends and family. But, it's often only for a short period of time. Usually, police find the missing person within hours.
Usually.
That is not the situation in the many of following missing person cases. These people involved in these cases vanished, most never to be seen again. Their stories have drawn headlines and endless theories about what happened.
Article continues below advertisement
The Lindbergh baby
One of the most notable missing persons cases rocked the country in the 1930s.
On March 1, 1932, the son of aviation hero Charles Lindbergh was taken from the family mansion in the middle of the night, according to the FBI. The kidnapper used a ladder to climb up to the second-story window to take the child. A ransom note requesting $50,000 was left in his room.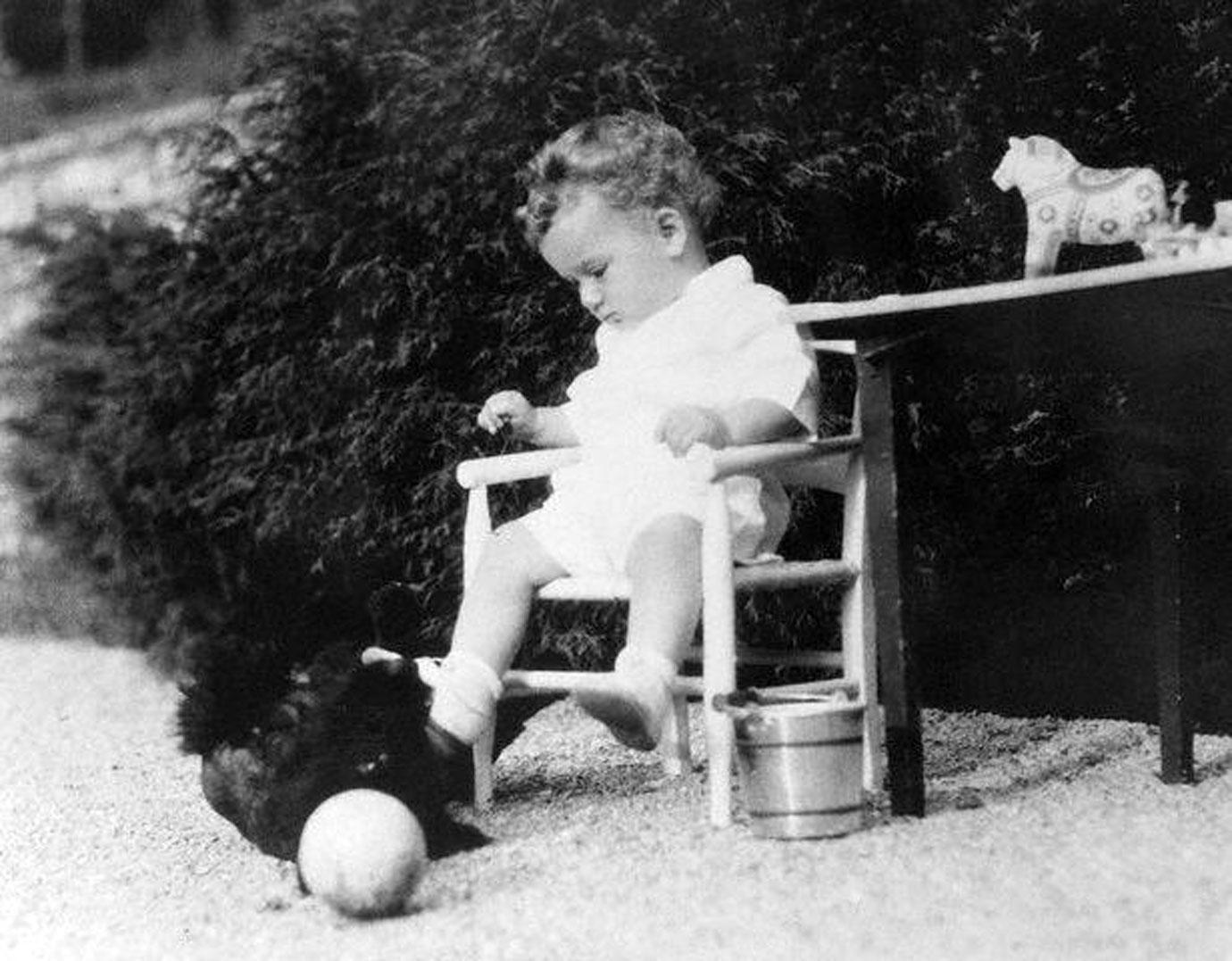 Article continues below advertisement
The family was given many false leads and clues, including an offer of help from Al Capone. Three days after the kidnapping, a new letter arrived, requesting $70,000.
Three days after the Lindberghs dropped off the money, their son's body was found less than a mile away from their home. Police determined that he had been killed the same day as the kidnapping.
Article continues below advertisement
In 1934, one of the marked bills from the ransom was spent. This led them to Bruno Hauptmann.
He was put on trial for the murder after more ransom money was found at his home. However, Hauptmann claimed he received the money from a friend. Hauptmann was convicted of the murder and was put to death in 1936.
Brian Shaffer
Brian Shaffer was a medical student at The Ohio State University. On the night of April 1, 2006, he went out with some friends to celebrate spring break. Shaffer entered a now-closed bar and security cameras showed him going up an escalator with some friends, according to WBNS.
This footage is the last of Shaffer. He cannot be found leaving the bar or going down the escalator again. He hasn't been seen or heard from since.
Article continues below advertisement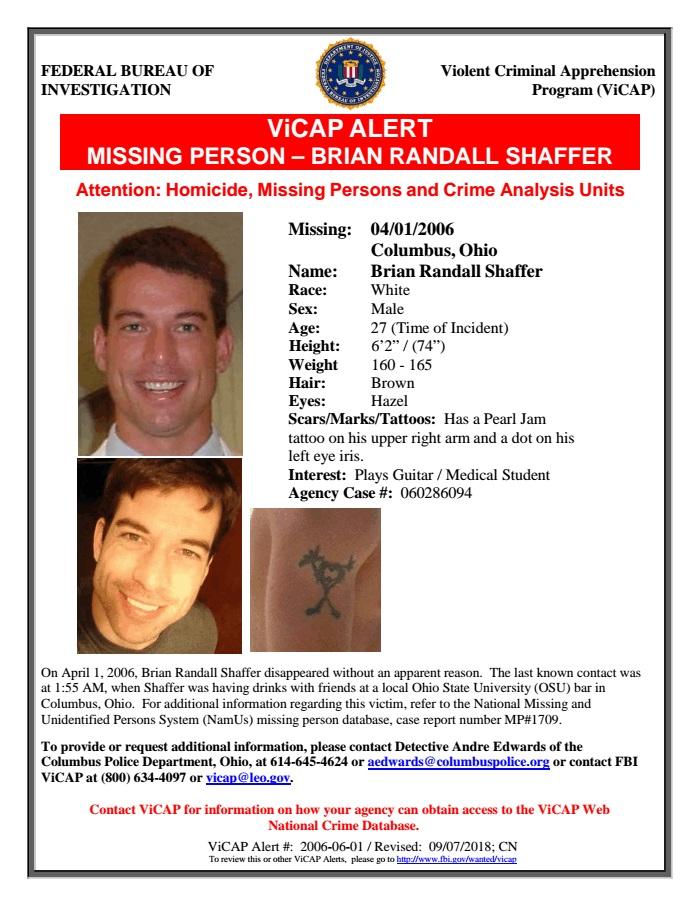 According to one theory, Shaffer left the bar and started a new life, away from the stresses of school. However, this doesn't explain why he wasn't seen on the cameras.
It's also possible that foul play was involved. Police still receive tips in the investigation, and do not consider the case closed.
Article continues below advertisement
Maura Murray
On Feb. 9, 2004, Maura Murray, a 21-year-old UMass student, disappeared without a trace.
Before she left her university's campus, she emailed her professors and work supervisor, letting them know that she would be taking a week off due to a death in the family. Later, her family said that there had been no death, according to WMUR.
Maura prepared to leave, packing her car with clothing, toiletries and college textbooks. She was also seen buying about $40 worth of alcohol at a local liquor store.
Murray crashed her car along a country road that night around 7:30 p.m. in Woodsville, New Hampshire.
A school bus driver who lived nearby tried to help her, but she said she was calling AAA, according to NBC Boston. The man called 911 anyway, but when police arrived at the scene, Murray had vanished.
Article continues below advertisement
Another theory is that Murray disappeared and started a new life in Canada, but her phone and credit cards have not been used since the crash.
Police believed that she might have wanted to disappear voluntarily, based on her preparations and no obvious evidence of foul play.
As time goes on, others think that Maura was likely kidnapped and murdered. The police department in the area considers the case cold. Many believe that she had been drinking when she crashed her car, so she ran into the woods to hide from police. It's then assumed she died of exposure.
Amelia Earhart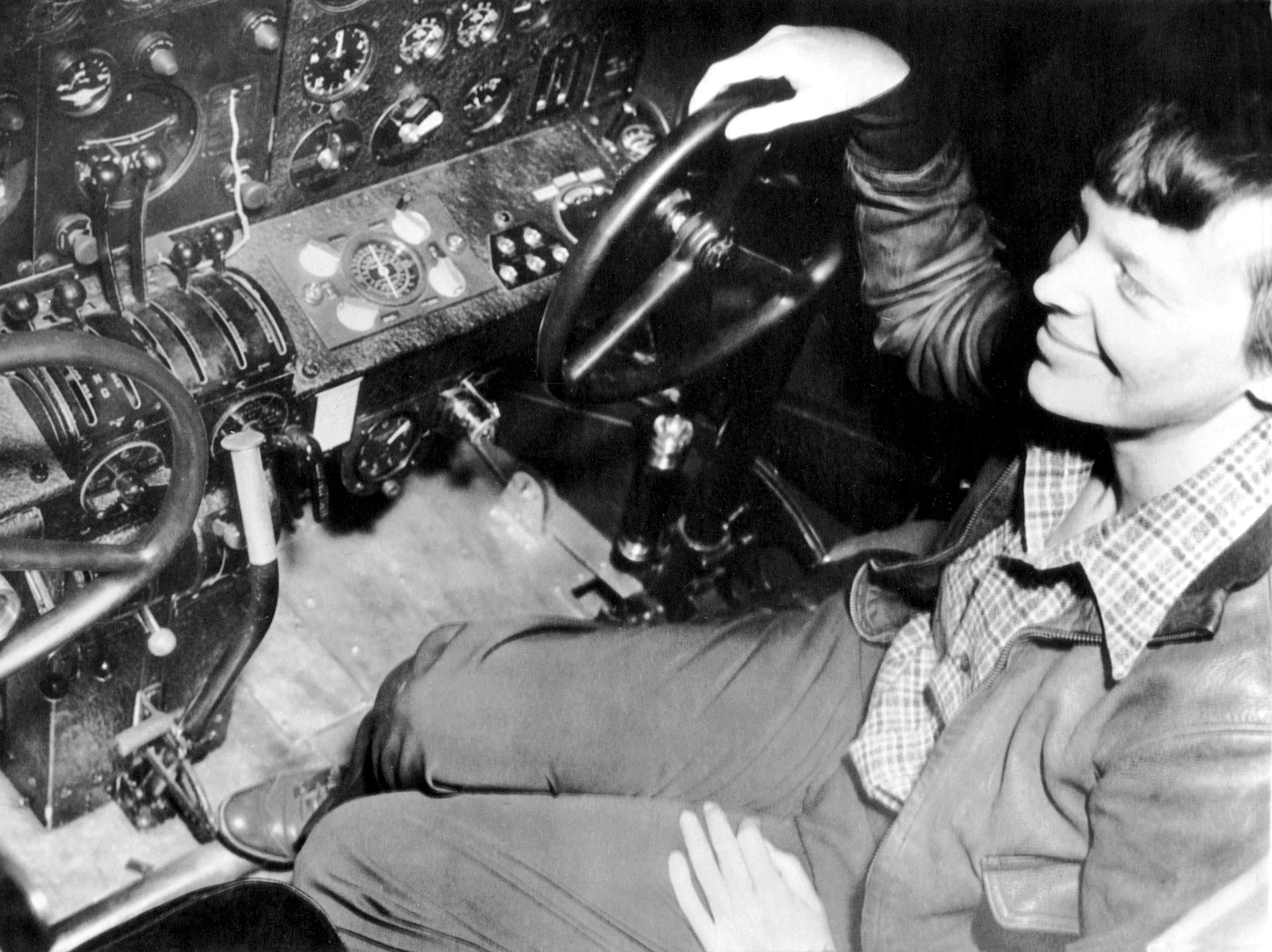 Article continues below advertisement
During Amelia Earhart's attempt to circumnavigate the world, she took off from Lae, New Guinea on July 2, 1937.
She was heading on one of the longest trips of her voyage and planned to land next on Howland Island in the Pacific Ocean, according to History.
However, she never made it to the island. Despite a huge search and rescue mission, Earhart was never found dead or alive.
One theory in her disappearance is that she made an emergency landing on Nikumaroro, about 350 nautical miles away from Howland Island. Subscribers of this theory believe that Earhart and her navigator Fred Noonan were castaways on the island. However, the island was searched from above, and there was no evidence of either Earhart or Noonan.
Article continues below advertisement
Another theory is that Earhart was captured by Japanese inhabitants of the Marshall Islands. Some heard about an "American lady pilot" being held on Saipan in 1937.
If this is the case, she might have been held prisoner and eventually executed. However, to this day, no one knows the real story.
Rebecca Coriam
Rebecca Coriam was a British crewmember on the Disney Wonder cruise ship. Early in the morning of March 22, 2011, she was seen on CCTV having an emotional phone conversation, according to the BBC.
She missed the beginning of her shift a few hours later, and has never been seen again.
Article continues below advertisement
While it's possible she fell overboard, many believe that she was murdered or pushed off the ship.
Some believe that Disney knows more about what happened to her than they have said, but hid details because of publicity reasons.
Many are pushing for U.K. authorities to have jurisdiction over the investigation so answers can come to light. The investigation into Coriam's death is still ongoing.
Madeleine McCann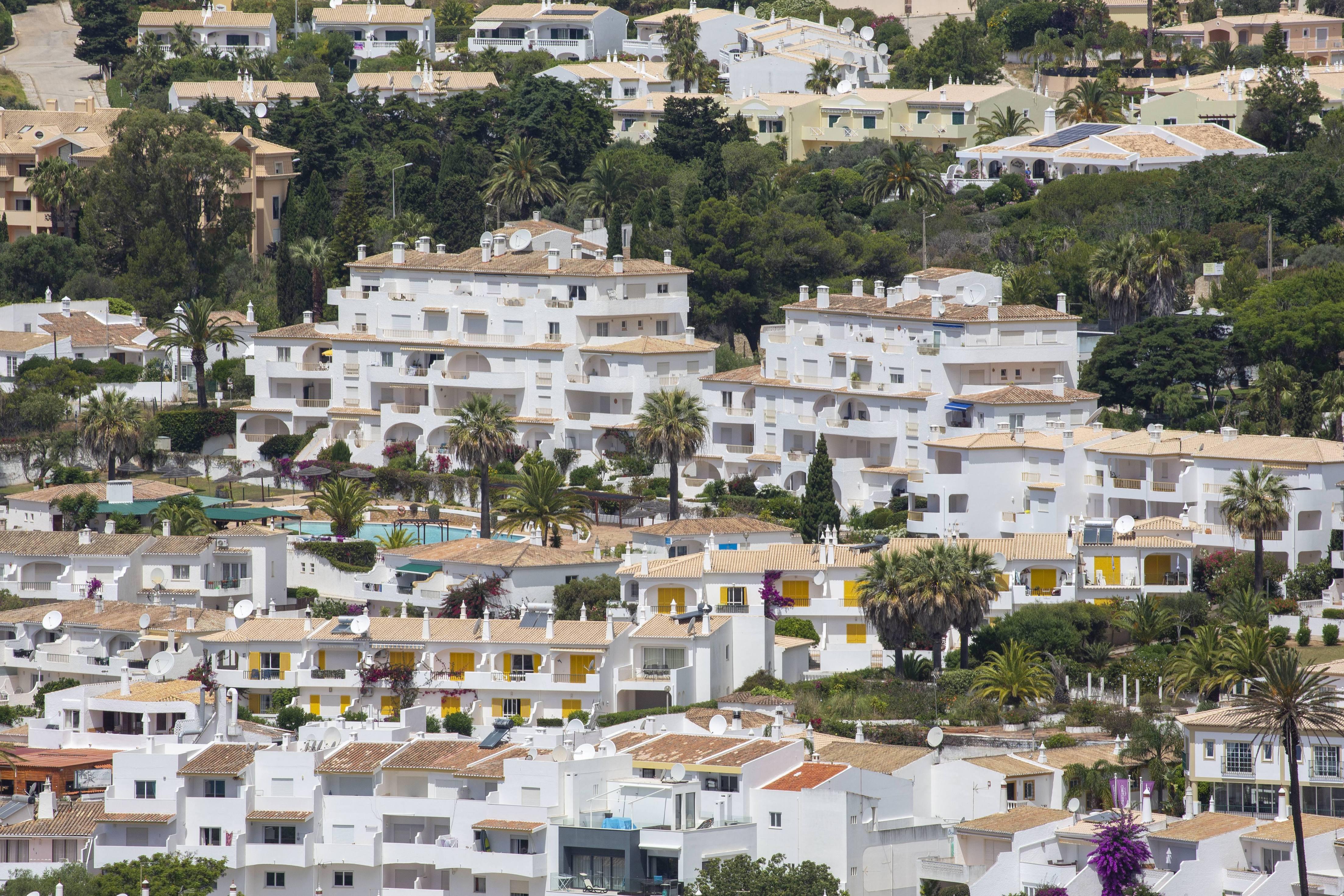 Article continues below advertisement
Madeleine McCann disappeared from a hotel room in Praia da Luz on May 3, 2007, while her parents were nearby at a tapas restaurant.
The 3-year-old has not been seen since her abduction.
Police have followed hundreds of leads in the case, including accusations that her parents were involved. Until 2020, authorities came up empty-handed. Now, German prosecutors have stated they assume she is dead, according to the BBC.
Article continues below advertisement
A 43-year-old German man only known as "Christian B." is now being investigated on suspicion of her murder. He's already serving a prison sentence for sexually assaulting young girls.
The suspect was regularly living in the area where McCann disappeared between 1995 and 2007. He had jobs in the area, but also committed burglaries in hotels and dealt drugs.
Natalee Holloway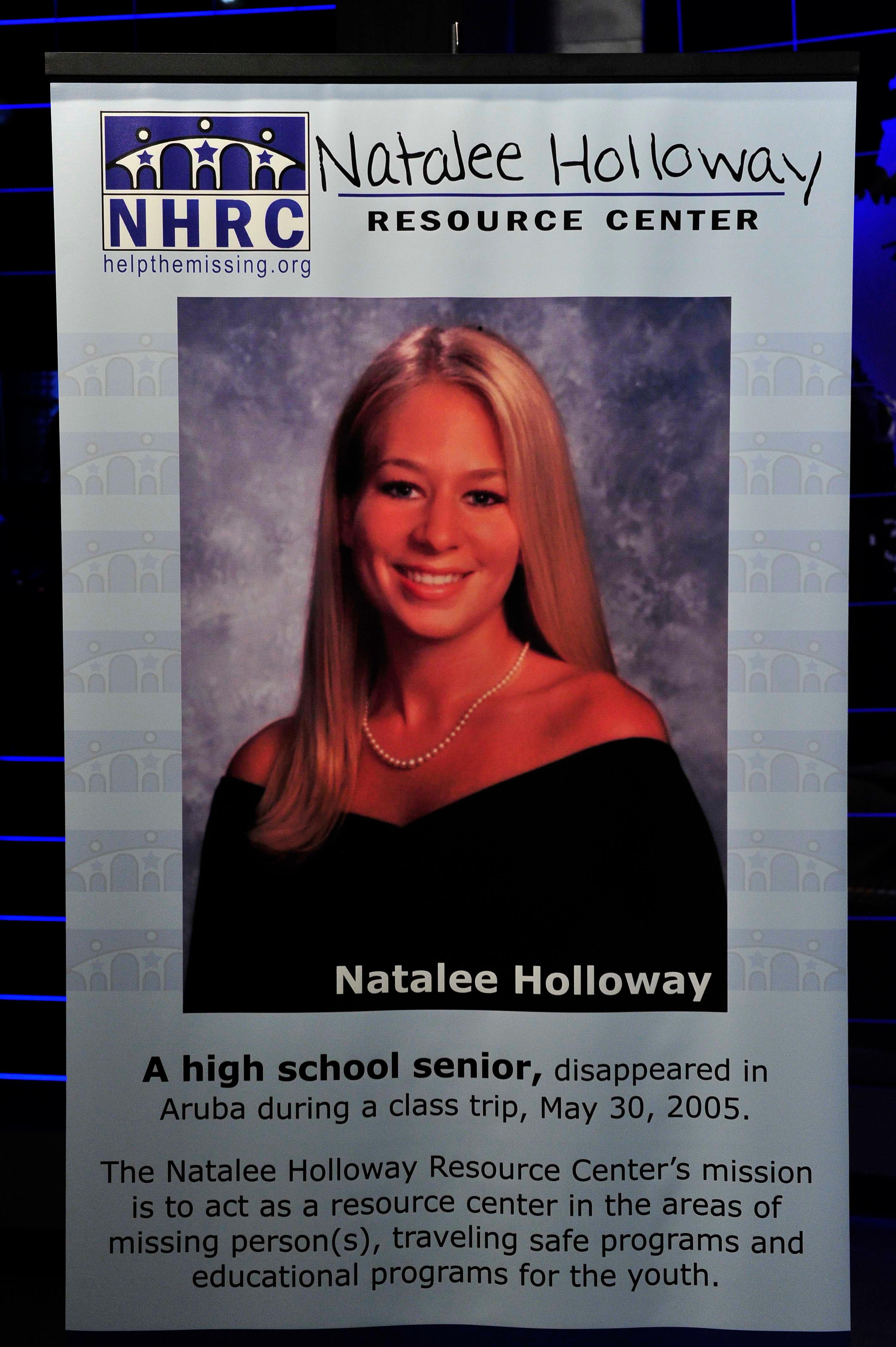 Article continues below advertisement
Natalee Holloway disappeared on May 30, 2005, while on a class trip to Aruba. She was last seen around 1:30 a.m., leaving the area with three young men.
The morning after, the group was scheduled to meet in the lobby to prepare for their departure, according to the FBI. The group flew back to the United States, and a chaperone informed Natalie's mother about her disappearance.
Holloway's passport and belongings remained in her room, and has not been seen since.
The prime suspect in the case, Joran van der Sloot, was arrested several times and even made a supposed confession. However, he was never charged in the disappearance and only wound up behind bars after he killed another woman.
Natalee Holloway's disappearance remains an open investigation, and the FBI is still looking for tips.
Become a Front Page Detective
Sign up to receive breaking
Front Page Detectives
news and exclusive investigations.
More Stories