Here Are 10 Crazy And Jaw-Dropping Mugshots And The Stories Behind The Arrests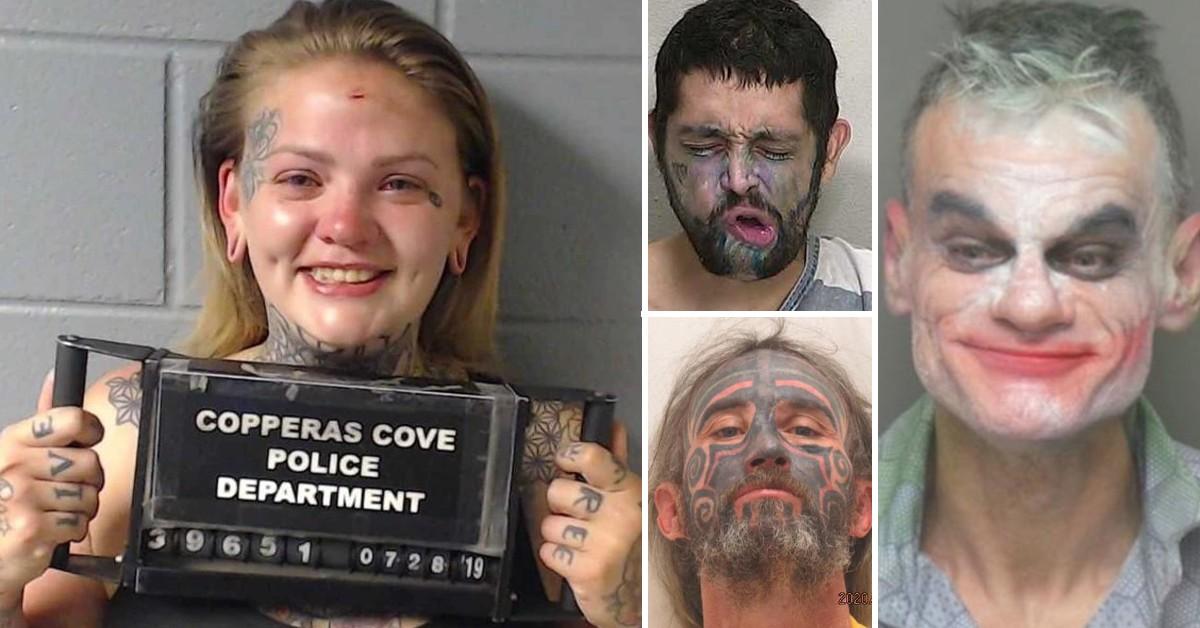 Most people consider an arrest among the worst thing that can happen. But when a mugshot goes viral, it just compounds the issue.
Here are 10 cases where the mugshot was more famous than the crime committed. Often they were minor offenses, but a funny, sad or noteworthy mugshot got the cases to live on infamy. This is our latest look at famous mugshots and the stories behind the arrest.
Article continues below advertisement
NICHOLAS SHERMAN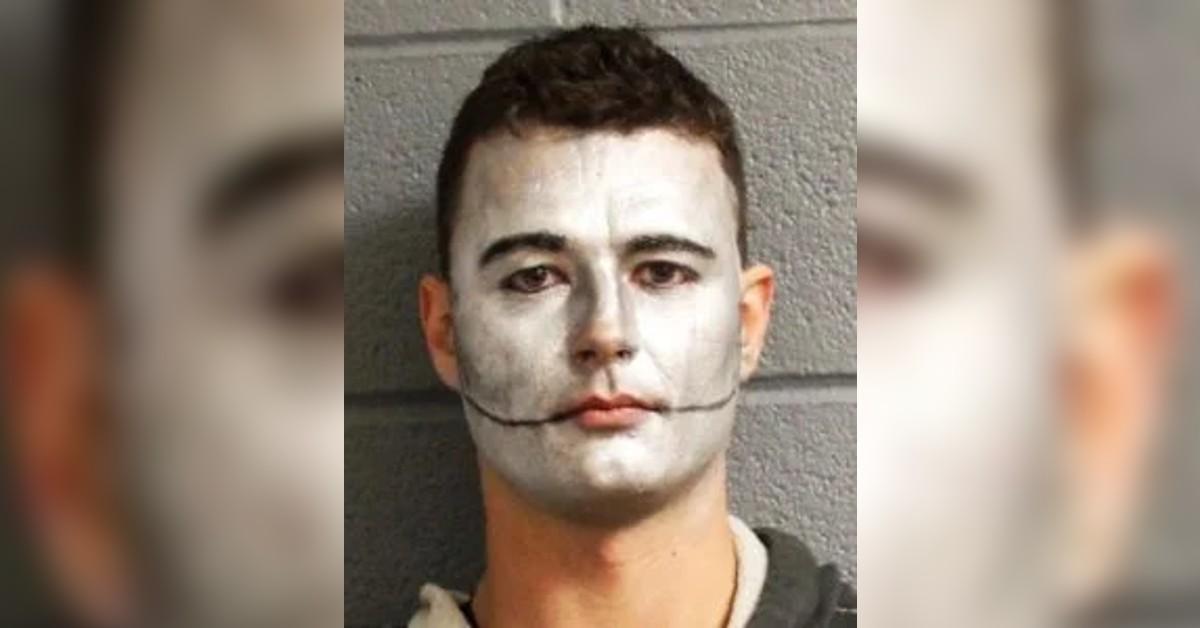 He lost his way on the yellow brick road.
A man with face paint resembling the Tin Man from "The Wizard of Oz" was arrested in New York in 2017. Police said that Nicholas Sherman drove drunk to a property, and he told police he just left a portrayal of the Tin Man at a local business, according to The Cortland Voice.
EZEKIEL STAGER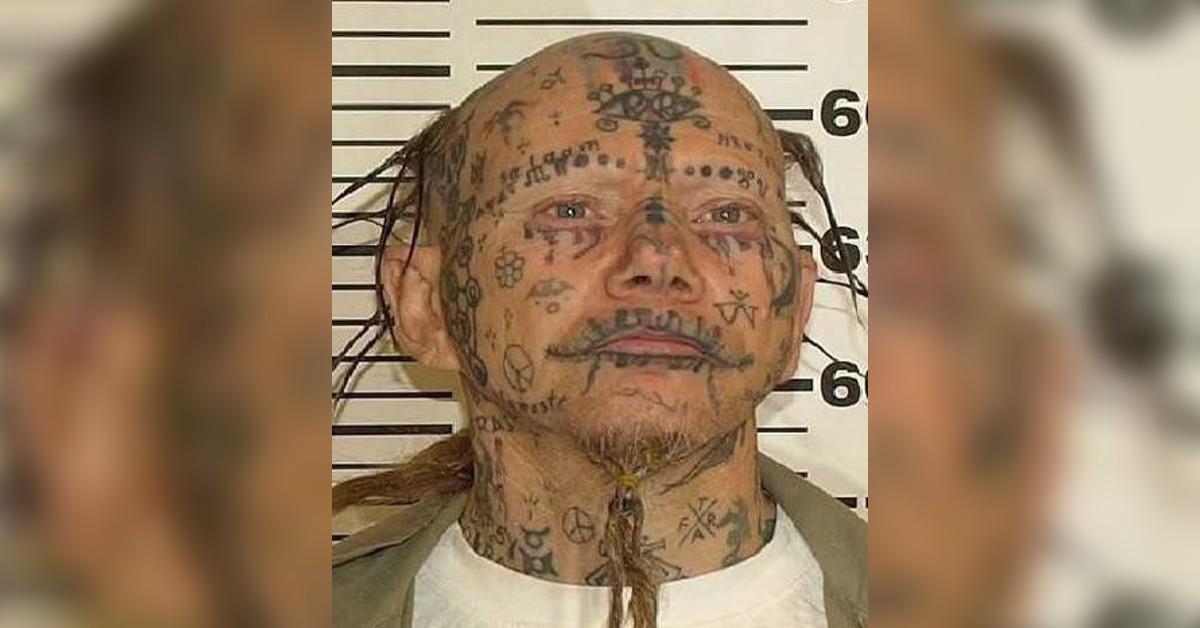 A sex offender was arrested after he failed to show up to a transitional center after his release from federal prison.
According to CBS News, Ezekiel Stager was released and didn't show up to the Virginia facility. He was arrested a short time later. But it was his mugshot featuring a face full of tattoos and crazy hair that really got the public to take notice.
Article continues below advertisement
SAMANTHAN VAUGHAN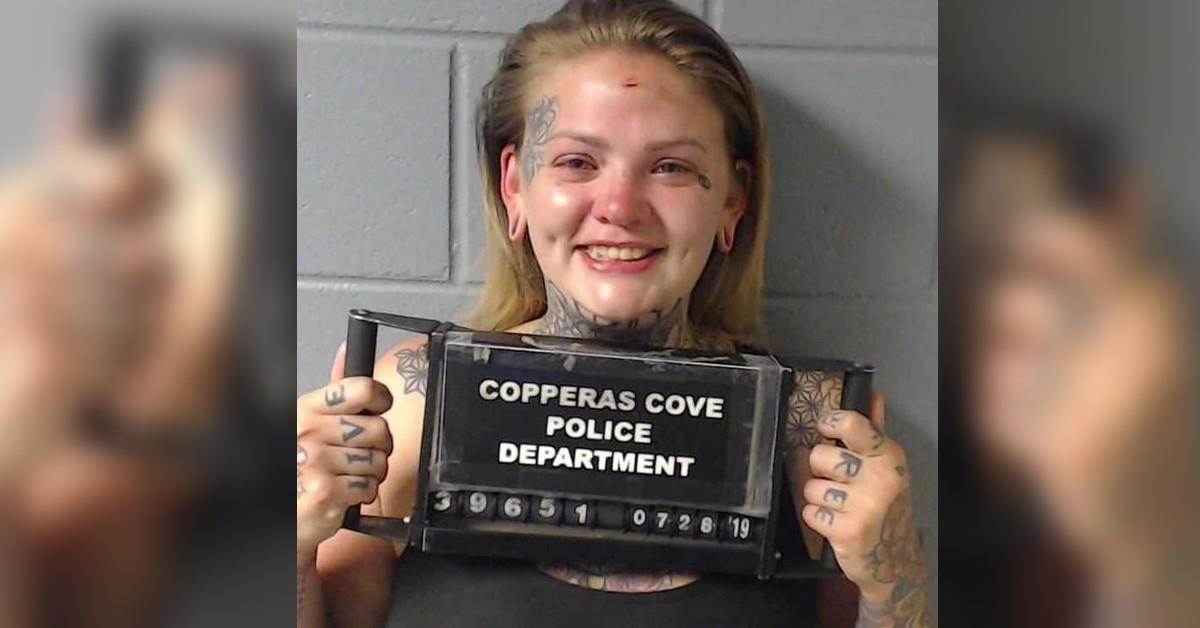 Nobody is happy about being arrested. Well, almost nobody.
In Texas, Samantha Vaughan, 26, was nothing but smiles when she smiled for her mugshot after her booking. She was accused of resisting arrest and saying a racial epithet towards a cop, according to KWTX.
She was facing arrest after she left her infant son asleep in a car while she was in a nightclub.
Article continues below advertisement
ANTHONY CIFUENTES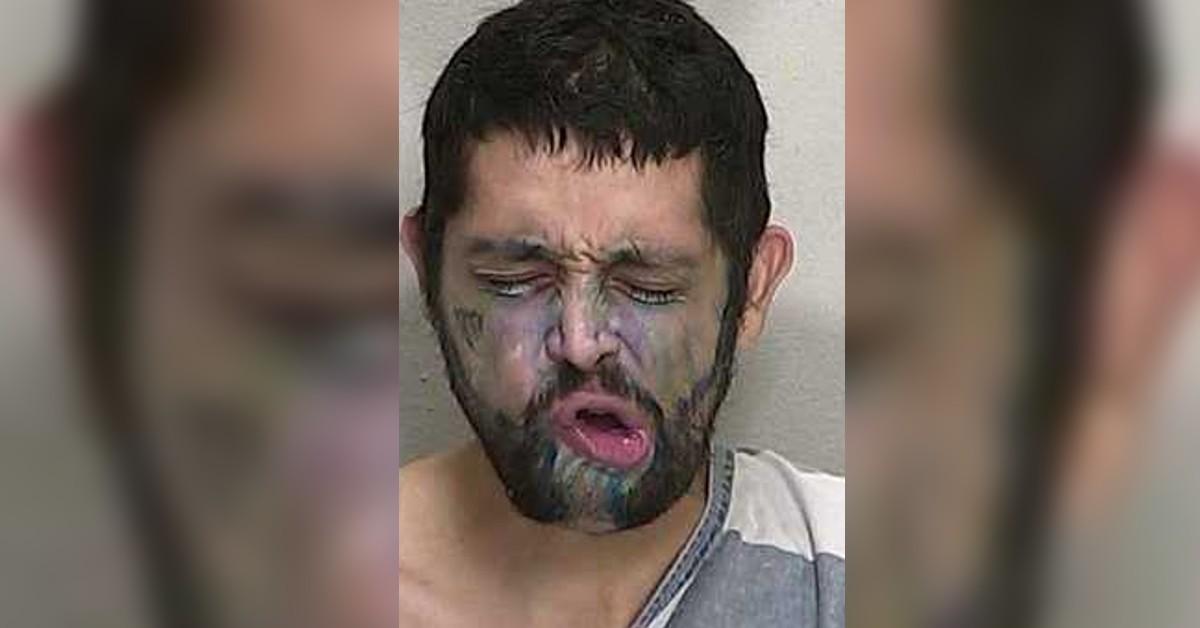 Ouch?
Anthony Cifuentes left people wondering what was happening in his mugshot when he was arrested in 2014. According to WPBF, police were called to a dollar store for a suspicious person. That is when they found Cifuentes, who had an outstanding warrant related to a fraud case.
Article continues below advertisement
CODY SUTTERFIELD AND TANNER MCBRIDE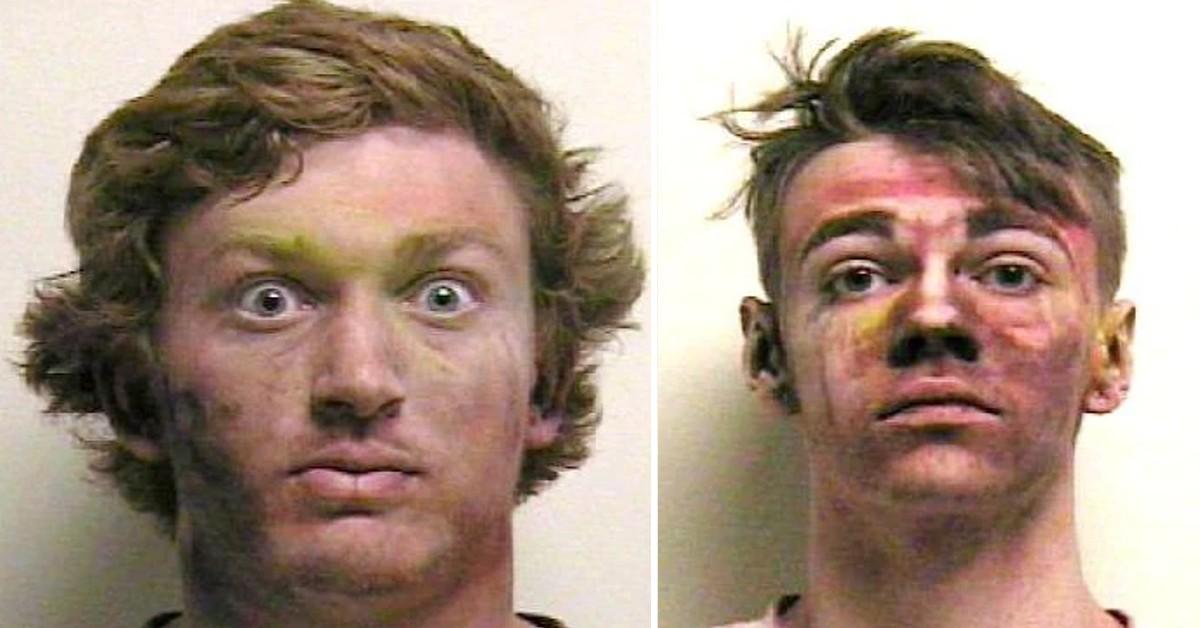 Two people were arrested in 2014 at the Celebration of Colors in Utah — and both seemed surprised to be caught.
Cody Sutterfield and Tanner McBride were both arrested at the event, according to the Desert News. Sutterfield allegedly threw colored chalk at a police officer, while McBride was accused of having marijuana.
Article continues below advertisement
PIRATE TUESDAY
A man named Pirate Tuesday has a long history of abuse towards women in Idaho. He recently escaped jail time for burning a woman with cigarettes but will have to pay more than $500 in fines and fees, according to East Idaho News.
His mugshot went viral after his arrest as nearly his entire face.
Article continues below advertisement
JEREMY GARNIER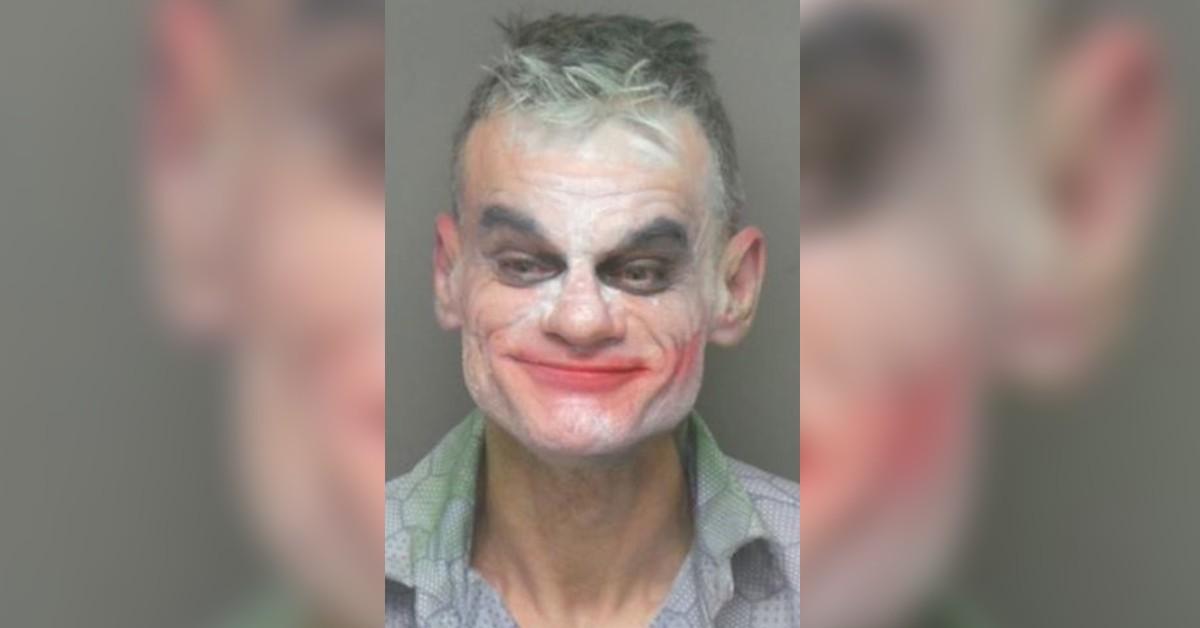 A man wearing Joker face paint was arrested in 2020 for allegedly making threats to kill people.
Jeremy Garnier was arrested in Missouri after he made threats to kill people during a Facebook livestream, according to Oxygen. He seemed to be acting out a plot that the infamous "Batman" villain would create.
Article continues below advertisement
TRACY MABB
An arrest is nothing to cry about…
Tracy Mabb was arrested in 2012 by police in Florida and burst into tears when getting her mugshot photo taken. According to the Huffington Post, Mabb was accused of exposing her genitals to driers at a Florida intersection.
Article continues below advertisement
FIDEL GONZALEZ GUTIERREZ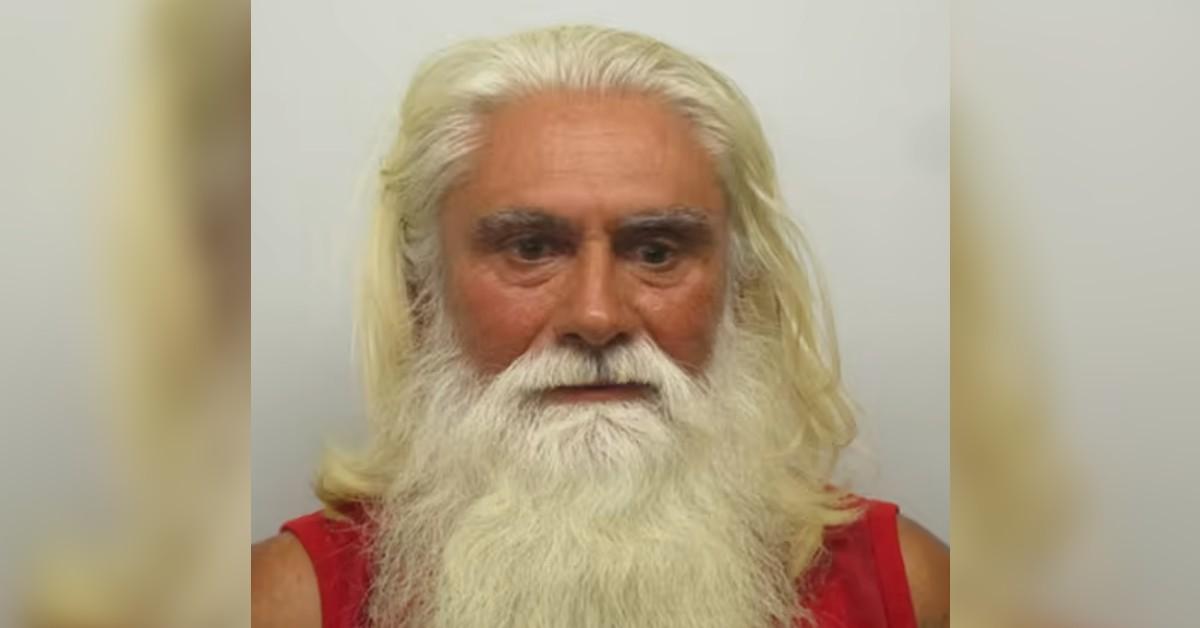 He made the naughty list.
Fidel Gonzalez Gutierrez was accused in 2017 of selling police to an undercover cop in Florida, according to WPLG. Police said he sold drugs at least six times.
But it was Gutierrez' resemblance to Santa Claus that had people taking a second glance at his mugshot. Clearly, Guiterrez clearly got coal in his stocking that year.
Article continues below advertisement
CHRISTOPHER WILSON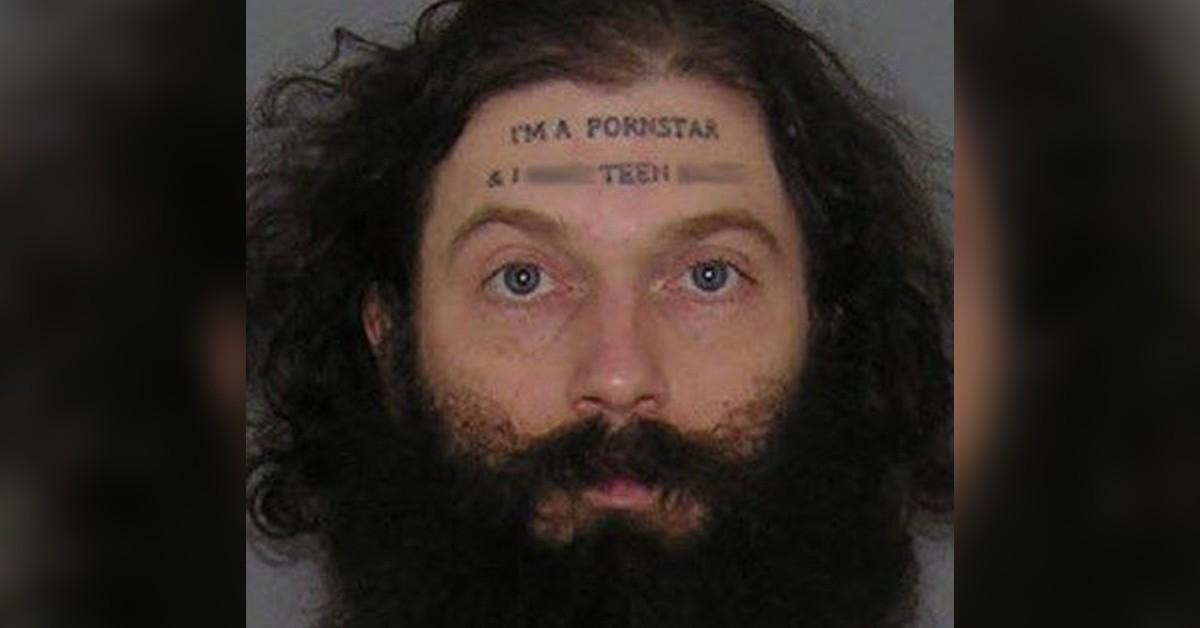 A man with a tattoo related to his alleged crimes was arrested in 2017.
Christopher Wilson was charged in connection to a 2015 sex crime in Ohio, according to Fox 19. He was charged with sexual imposition and assault, as police said he punched and kicked a woman trying to her to get her to the ground. He then started to grope the victim.
But, it was Wilson's forehead tattoo that read "I'm a pornstar" that caused his mugshot to go viral.
Become a Front Page Detective
Sign up to receive breaking
Front Page Detectives
news and exclusive investigations.
More Stories