Natalee Holloway Secret Police Files: How Monster Joran van der Sloot Had Gullible Lawmen Chasing Their Own Tails — Until Now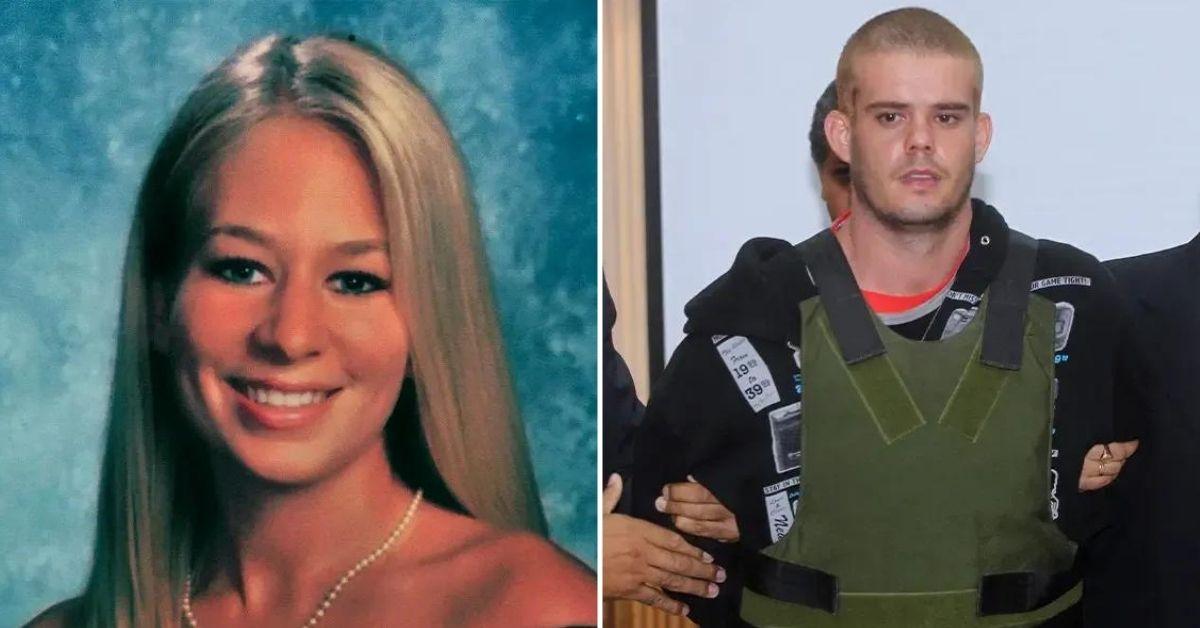 Secret police files related to the disappearance of Natalee Holloway in Aruba reveal how Joran van der Sloot and two of his friends avoided punishment with the help of corrupt law enforcement officers on the island.
According to police documents, Joran's friends pointed the finger at him in regards to the disappearance of 18-year-old Natalee. The bumbling cops botched the case by pursuing a bogus alibi early in their investigation.
Article continues below advertisement
T.J. Ward, a private investigator who still works with Natalee's father to solve the crime, told the Enquirer, "I think the local police just want this whole story to go away. They just dropped the ball from the start!"
Holloway was on a high school graduation trip to Aruba when she met up with 17-year-old Joran inside a local hot spot, Carlos 'n Charlie's. She was last seen leaving the club around 1:30 a.m. on May 30, 2005, with Joran and his two friends, brothers Satish and Deepak Kalpoe, then 18 and 21.
Natalee never showed up for their return flight home the next morning, which is when her classmates reported her missing.
Authors Wim van de Pol and Vincent Verweij said in their book "The Holloway Files" that both brothers identified Joran as the culprit behind Natalee's disappearance when they were interrogated on June 11.
According to the authors, Deepak told investigators, "I think he raped her and is afraid to explain that now."
Satish was questioned the same day and he claimed Joran confessed to Deepak during a phone conversation shortly after Natalee went missing, according to court documents.
Article continues below advertisement
"Joran had told (Deepak) that he had taken off his shoes and that he had gone in the water with the girl (Natalee)," Satish told police. "Joran told my brother that he then came out of the water with the girl and that the girl had fallen asleep on the beach. Joran told my brother that he was going to wake the girl, but the girl did not wake up."
He added, "Joran must say where the girl is because he was the last to be with the girl."
In their book, van de Pol and Verweij state the police documents give detailed statements from witnesses and suspects that spell out the investigators' boneheaded decision to fall hook, line and sinker for Joran's initial alibi.
Joran and his friends first told investigators on May 31 that they drove a falling-down drunk Natalee back to her hotel, where they saw a "dark-skinned security guard who was dressed in black" helping her.
Those statements from Joran and his friends led police on a time-consuming wild goose chase. They questioned several hotel security guards – who were mostly foreign born.
Article continues below advertisement
Never miss a story — sign up for the Front Page Detectives newsletter. Be on the scene the moment news breaks.
Natalee's family have long complained about corrupt island officials botching the investigation. Some sources claim Joran's now-dead father, Paul, used his connections as a judge-in-training to protect his son.
David Holloway, Natalee's father, wrote in his book, "Aruba: The Tragic Untold Story of Natalee Holloway and Corruption in Paradise," that authorities mishandled the case to help protect the island's tourism industry.
In May 2010, Natalee's mom, Beth, paid Joran a $25,000 advance in exchange for any proof of her daughter's fate. The payment was actually part of an FBI sting that led to extortion charges against Joran.
During the sting operation, Joran claimed he pushed Natalee down and she hit her head and died. After making the claim, Joran then fled Aruba with the $25,000 and resurfaced in Peru, where he killed 21-year-old Stephany Flores in a drug-fueled frenzy.
Joran said he caught Stephany using his computer and thought she was searching for information on Natalee. He said, "I convinced myself she was part of the FBI."
Joran was sentenced to 28 years in Peru's most notorious prison for Stephany's murder. He has been serving that sentence until recently, when Natalee's mother announced Joran would be extradited to the United States for prosecution in connection to Holloway's disappearance.
Become a Front Page Detective
Sign up to receive breaking
Front Page Detectives
news and exclusive investigations.
More Stories