He had already confessed to 2 cold-case killings. Now, he said he also killed a child.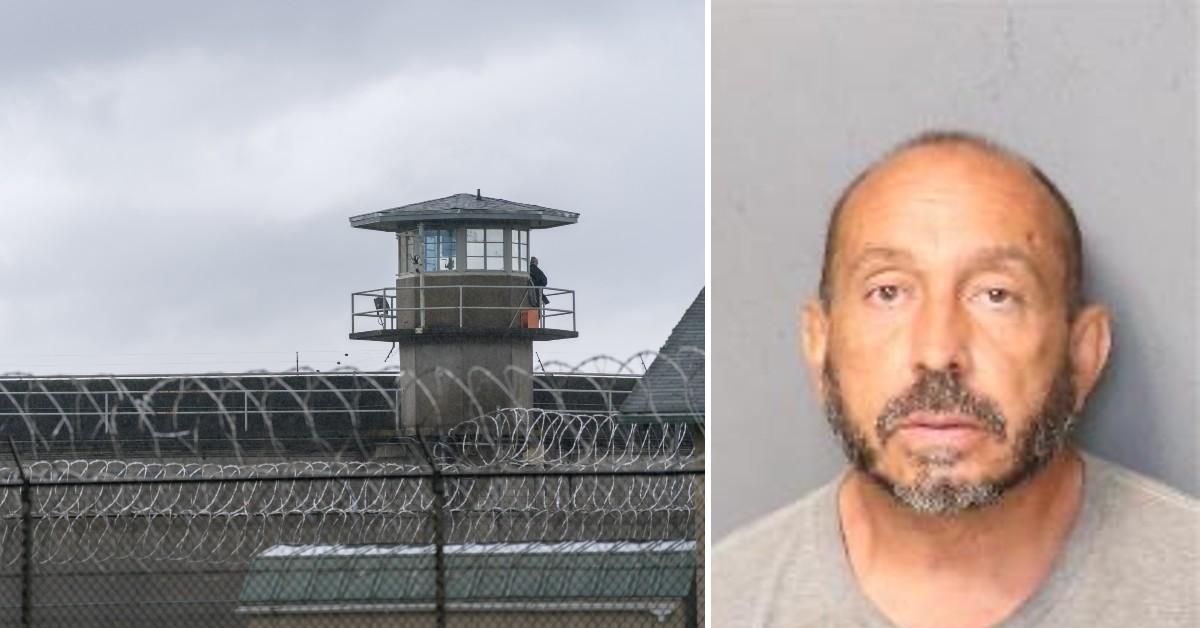 Paul Apodaca has confessed to three rapes, saying he was motivated by his hatred of women. In the 1980s and 1990s, he also committed multiple murders, and recent DNA proves at least one of his confessions is true.
Article continues below advertisement
Apodaca allegedly admitted to murdering two women in 1988 and 1989. Both victims were young women, one a University of New Mexico student and the other a high school student. The murders received wide attention but fell into the cold-case bin over the years.
Recently, he reportedly confessed to a third murder, saying he shot 13-year-old Stella Gonzales in 1988, as she was walking near Tingley Beach in Albuquerque, according to KOATNews.
Last year, the Albuquerque Police Department finally cleared a large backlog of rape kits sitting on their evidence room shelves. Although police are still awaiting results for many of the tests — as analysis can take six months or more — they got a hit on Apodaca.
Article continues below advertisement
In February, Albuquerque police submitted results of a test kit analysis to the national DNA database and discovered it matched Apodaca, now 53, as the rapist from 20 years ago, according to KRQE News.
The victim in that crime has not been publicly identified.
Apodaca was one of the first individuals in the state of New Mexico to register as a sex offender in 1995. As a result of state legislation to track sex offenders, he was required to submit a DNA sample with the authorities. That information, combined with the recent DNA analysis of an old rape kit sample, proved he committed the rape.
Now he has confessed to three murders, and law enforcement is confident they can tie him to the crimes with physical evidence leading to convictions.
Article continues below advertisement
SERIAL RAPE AND MURDER
Although the exact number of untested rape kits in the U.S. is unknown, it is estimated that hundreds of thousands sit in storage, according to EndtheBacklog.org. New Mexico is among 29 states taking advantage of federal funds through the Sexual Assault Kit Initiative.
The problem with the backlog of rape kits, which contain both victim and perpetrator DNA, is they have the potential to solve cases but are an untapped resource. The problem is usually a result of inadequate funding for testing and lack of motivation or prioritizing by state legislatures or law enforcement. The kits have proved extremely useful, however, in identifying men such as Apodaca.
Article continues below advertisement
At the time of his arrest, Apodaca was on probation. His life has been an extended series of stays in jails and prisons, with multiple arrests for violent crimes since his 20s.
His motivation to kill was likely fueled by a desire to punish women. He chose his victims randomly as a result of opportunity. When he saw a young woman alone and vulnerable, he used whatever weapon he had at hand, whether knife or gun, to attack her.
In the case of 8th-grader Gonzales, Apodaca shot her when she was walking with a friend, according to The Daily Beast.
Article continues below advertisement
THE STABBING OF ALTHEA OAKELEY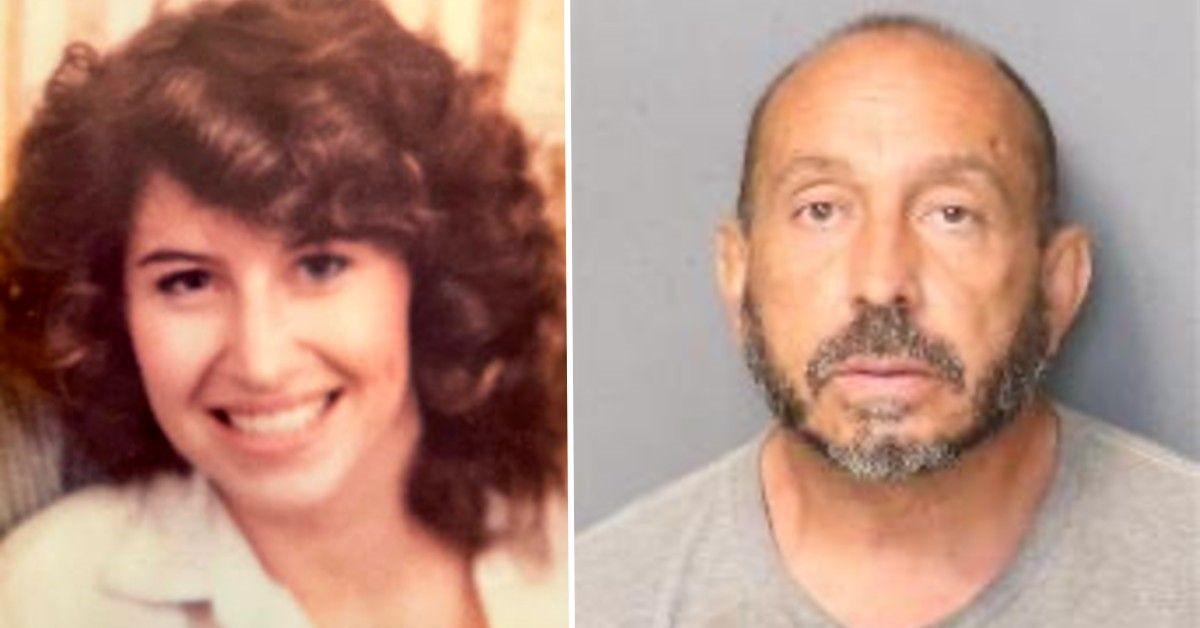 On June 22, 1988, a witness reported hearing piercing screams near her home. She ran outside to find a young woman being stabbed, saw a man flee and ran over to intervene. The victim was covered in blood and begging for help. The bystander called an ambulance, but Althea Oakeley died at the hospital less than an hour later.
Oakeley, 21, had left a nearby fraternity party, but it was still early — only about 8:30 p.m. The summer skies were just shifting from deep blue to black. She'd had an argument with her boyfriend and was walking home alone, according to Albuquerque Journal.
Article continues below advertisement
When she was ambushed, Oakeley was within sight of her house. The witness recently recollected to KRQE News that it all happened so long ago but, "I remember she didn't want to die and she collapsed right [in front of her home.]"
Oakeley hailed from Arroyo Hondo near Taos, New Mexico, and was a student at the University of New Mexico in Albuquerque. She shared off-campus housing with her brother.
After her death, Oakeley's parents set up a scholarship in Taos in her name. The first recipient would later become the current Police Chief in Albuquerque, Harold Medina, according to Albuquerque Journal.
Article continues below advertisement
Medina was the one who traveled to Taos recently, to tell Oakeley's parents they finally had her killer in custody.
KAITLYN ARQUETTE: THE LOST DAUGHTER
Medina always wanted to solve Oakeley's case but hadn't given up on a second homicide that happened the following year and, like Oakeley's, went cold. This one also involved a young woman, a recent high school graduate named Kaitlyn Arquette.
Article continues below advertisement
Her case got wide media attention because Arquette's mother, a professional writer named Lois Duncan, was well known to the local press corps, a minor celebrity in Albuquerque. In 2012, Duncan penned a book, "Who Killed My Daughter," detailing her own investigation to solve her daughter's murder.
Duncan wasn't just any writer: she'd authored multiple bestselling young adult novels including, "I Know What You Did Last Summer." When her daughter was murdered, she put aside that writing career to focus on solving the crime.
Duncan pursued every avenue to solve the case until her death decades later at the age of 82.
Article continues below advertisement
Arquette, 18, was killed by two bullets as she drove her red Ford Tempo home one night after having dinner with a friend. It was late summer, and the college year had just begun. She was behind the wheel, not far from downtown Albuquerque when she was shot through her car window.
At first, it seemed the recent high school grad was the victim of a random attack.
Apodaca was on the scene, according to Rolling Stone, and was interviewed by an officer, but other leads took law enforcement in a different direction. Detectives neglected to follow up on Apodaca as a likely suspect, despite his long history of violence.
Article continues below advertisement
Duncan didn't give up the search for answers, although she later moved back to her hometown of Sarasota, Florida. In 2014, two years before her death, BuzzFeed interviewed Duncan there and chronicled Arquette's childhood.
Arquette grew up in a comfortable suburb in Albuquerque. She was quiet, bookish and the last person anyone would expect to become a murder victim. She had a plan from her early teens to become a doctor, but in the summer of 1989, she was fresh out of high school and hadn't started college. She was living with her boyfriend in her first apartment.
Article continues below advertisement
Around 11 pm, on July 16, as she drove home on a Sunday night across rain-soaked streets after a typical monsoon downpour, two shots penetrated the closed window of her vehicle. She was struck twice in the head but did not die immediately. She slumped, and her car continued 700 feet to hit a telephone pole.
The next day, although she'd survived hooked up to tubes, Arquette was pronounced dead at the hospital. Albuquerque took note; Arquette was the daughter of a well-known citizen.
Despite the publicity, her case went unsolved after dead-end leads to her boyfriend dried up and the trail cooled.
Article continues below advertisement
AN INVESTIGATIVE FAILURE
The police eventually arrested two young men but were unable to make a strong case against them. The theory was that Arquette was the victim of a random drive-by shooting, but the charges wouldn't stick. Within two weeks, the men were released.
A month later, both faced a grand jury, but an indictment never came down. One man was jailed while awaiting trial, the other fled into oblivion.
The prosecutor still thought both men were guilty and hadn't abandoned the theory that Arquette died in a random drive-by, but others in the judicial system had glommed onto the idea that her ex-boyfriend was involved.
Article continues below advertisement
Duncan didn't buy either theory, but her own detective work hadn't yielded results, either. When "Who Killed My Daughter?" was released, Duncan didn't hold back — law enforcement dropped the ball. After years of searching, she was convinced her daughter didn't die by accident and began to question if the Albuquerque police weren't covering something up.
Her theories would prove to be half-right. Her daughter had been targeted, but not by a conspiracy. The man behind it was solo, an outsider, and the essence of a two-time loser.
Article continues below advertisement
APODACA CONFESSES
In 1995, when Apodaca joined the ranks of New Mexico's sex offenders, he was in his mid-20s. He'd spent his youth in and out of jail for violent and sex-related crimes. In the mid-90s, Apodaca purposefully put himself back behind bars.
According to BuzzFeed, he raped his 14-year-old stepsister to get another conviction because he wanted to be in prison at the same time as his younger brother. He was released for that crime in 2012.
Article continues below advertisement
He could have been arrested and convicted much earlier for the death of Arquette. Although he may not have been tied to Oakeley's stabbing, the investigation into Arquette's murder was incomplete, at best. Apodaca was on the scene, was interviewed, and had an extensive criminal history of violence and sex crimes.
He was an obvious suspect, but Albuquerque police missed it.
Duncan did not live to see the case resolved. Though decades later, police say they have solved it thanks to DNA testing, which has become a boon to law enforcement this century.
The Albuquerque Police Department has not released any additional details regarding Apodaca's most recent alleged confession, the shooting of Gonzales. Police say that confession, combined with the details of the attacks, marks Paul Apodaca as a serial killer.
Become a Front Page Detective
Sign up to receive breaking
Front Page Detectives
news and exclusive investigations.
More Stories