She gave birth to five children and hid their dead bodies in a closet for years. Until a teen opened the door.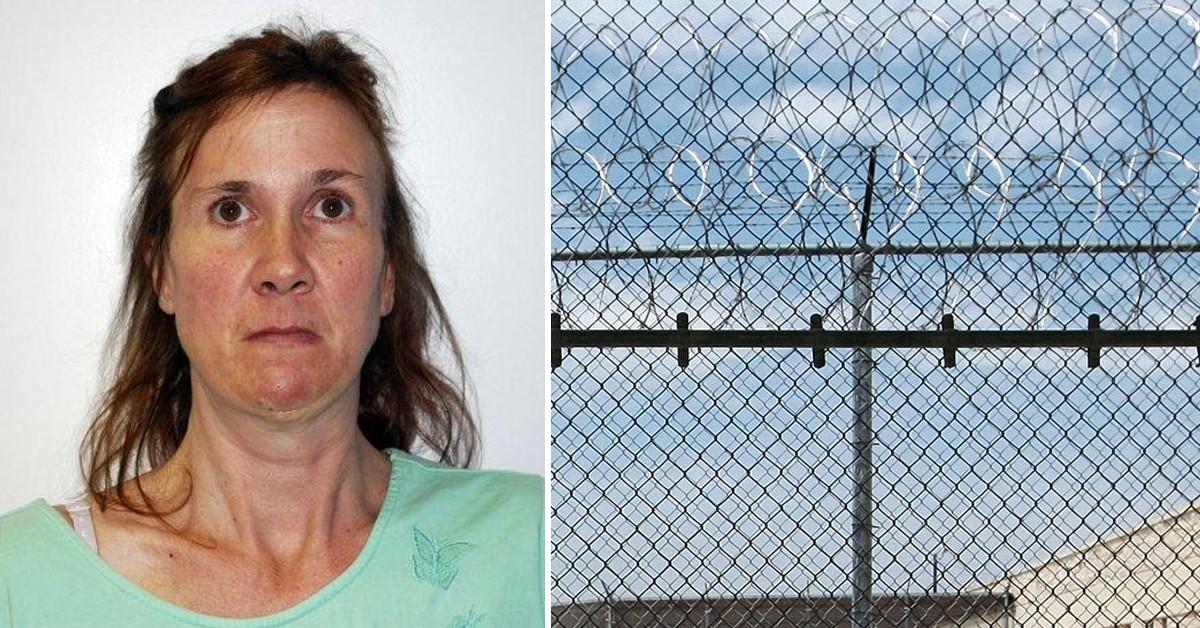 When a man and his teen daughter found the skeletons of five babies in a closet, they didn't hesitate. They were shocked to discover human bones in their apartment — three bodies inside plastic tubs filled with cement and two more stuffed inside plastic bags in a cooler.
Article continues below advertisement
Michele Kalina, a 44-year-old nurse's aide, immediately came under suspicion for causing the deaths. Kalina lived in Reading, Pennsylvania, with her husband of 14 years and the teenage daughter, who first opened the closet.
The couple also had a disabled son, 13, who died 10 years earlier.
Kalina had a long-running affair with a man who never knew he fathered at least three children. She also gave birth to a baby girl with the same man but gave her up for adoption in 2003, according to CBS News.
Article continues below advertisement
Forensic evidence indicated four of the babies were stillborn, according to The Daily Telegraph, but one had probably been born alive.
SKELETONS IN THE CLOSET
In August 2010, Kalina was arrested after her husband, Jeffrey, called the cops to report he and their teenage daughter found suspicious bones stuffed into a closet they were told never to open.
Kalina remained in custody on charges of abuse of a corpse until officials could determine how the babies died, but the judge revoked her initial bail as soon as the autopsy findings came in. At least one of the children, the autopsy revealed, was born full-term and alive.
Article continues below advertisement
The autopsies were made public during an Oct. 26th, 2010, arraignment, and the evidence clearly pointed to at least one murder. Kalina was the only suspect.
Kalina initially told police she didn't know what happened, stating she was an alcoholic who often blacked out, according to KWY News.
Berks County District Attorney John T. Adams initially announced that four of the infants were born alive, then murdered by "suffocation, poisoning, or neglect," according to ABC13.
Article continues below advertisement
Later, however, the court reduced the charges to third-degree murder when it was discovered the bones were too old and degraded for accurate analysis as to the cause of death.
HUSBAND AND DAUGHTER WERE WARNED AWAY
For years, Jeffrey didn't set foot in the closet, even though the apartment wasn't particularly spacious. He'd been told never to look in there. His wife said she'd been "meaning to clean it," according to The Daily Mail.
Kalina's husband had other suspicions. He thought she might have been pregnant over the years without admitting it, but he believed her when she claimed she had cysts on her fallopian tubes that needed to be drained.
Article continues below advertisement
And their daughter, too, wanted to know what lay inside the closet. One day, she investigated on her own. She immediately informed her dad.
Jeffrey testified at trial that although he loved his wife, he was disabled and their marriage had been celibate for years. He didn't see his wife naked, and therefore she could conceal her pregnancies.
Article continues below advertisement
Although Jeffrey and the daughter were told the closet was off-limits, they didn't hesitate to report the ghastly contents. When officers arrived, they told father and daughter the remains probably weren't human and to toss them in the garbage, according to The Daily Mail.
As a result, one of the bones got tossed and later had to be recovered from a landfill.
Article continues below advertisement
Jeffrey did not oblige the police, however. He called again later the same day after finding additional remains. This time, law enforcement dug a little deeper and concluded the bones were human.
Due to the state of decomposition, DNA material was difficult to gather. There was enough evidence, however, to show three of the four babies were fathered by Kalina's boyfriend. A fourth may have been his, while paternity for the fifth child is still a mystery.
Article continues below advertisement
Other tests indicated at least one of the fetuses had moved and had probably been alive at birth. Kalina later admitted to wrapping all the infants, who she thought were stillborn, in towels, but one could have been breathing and the towel might have been "too tight."
DNA tests run on her second daughter, who was born at a hospital in Reading where Kalina told staff she was separated from the baby's husband, show Kalina's lover was the father.
THE MISSING BIRTH RECORDS
Jeffrey and Kalina began dating in 1984 and married two years later. Kalina, a 19-year-old who'd dropped out of college for a wedding, gave birth to her first child in 1987.
Article continues below advertisement
The boy was named Andrew, but due to a botched delivery, he was born with cerebral palsy.
In 1991, the couple had their second child, a girl they named Elizabeth.
Kalina spent seven years caring for Andrew at home until Jeffrey became disabled and took over as his full-time caregiver. In 2000, Andrew died at the age of 13. The family moved from a house to a high-rise for disabled people.
Article continues below advertisement
Kalina brought the tubs and bags from the old house to the new apartment, where she locked everything tightly away.
Kalina entered the workforce in the mid-1990s as a home health aide and secured a reputation as an excellent worker who was kind and helpful to her elderly patients.
In 1996, she began carrying on an affair described as "on-again, off-again," in court records, with one of her co-workers. According to reports from Kalina's court-appointed psychiatrist, her co-worker and lover often refused to wear a condom during their trysts.
Article continues below advertisement
DELIVERED IN A BATHTUB
No hospitals show any record of Kalina giving birth to any of the five babies.
In 1997, she hid the first in a series of six pregnancies from everyone, including the biological father. She told the court she gave birth at home in her bathtub and immediately disposed of the bodies, although she admitted she had little memory of the births themselves.
She successfully hid the pregnancies by lying to her husband and lover, telling them both she had recurring cysts that caused her to look pregnant but could be "drained," and both took her at her word, although Jeffrey strongly suspected she was pregnant in 1997.
Article continues below advertisement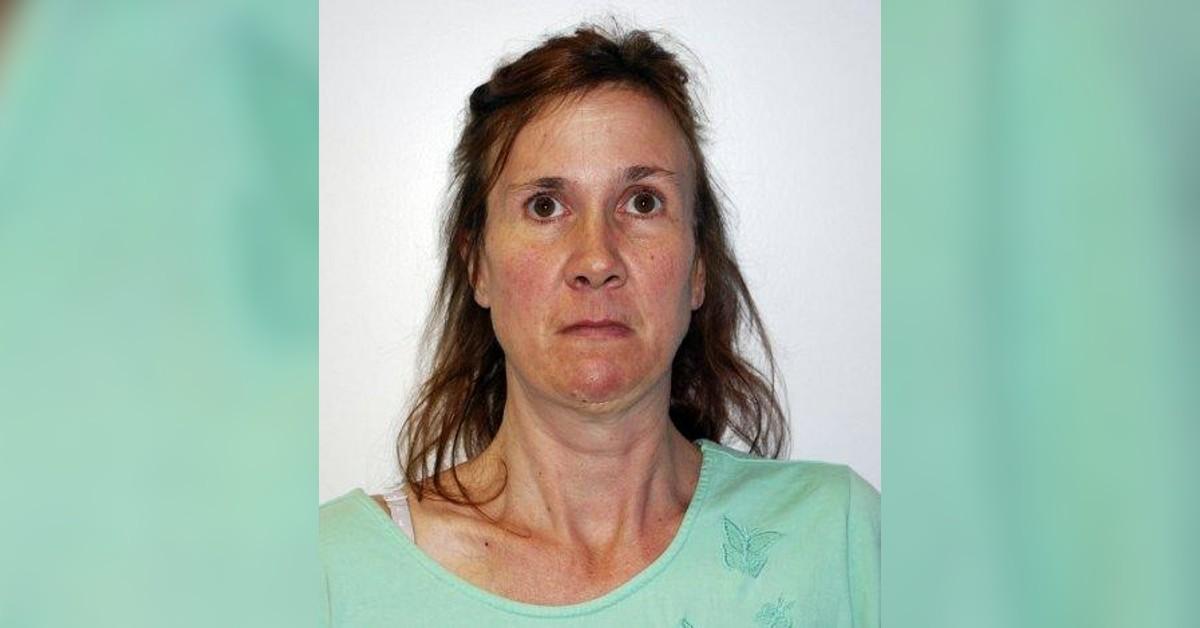 The biological father has never been implicated in the babies' deaths, but he refused to testify at Kalina's arraignment or trial. He was unaware of any of the births, including the baby girl Kalina handed over to an adoption agency in 2003.
Kalina told the court psychiatrist that she believed all the babies were stillborn, so she wrapped each in a blanket before placing them in a tub. She then locked the tubs in her closet and said she kept the bodies out of shame to remind her illicit affair.
Article continues below advertisement
The babies were born between 1996 and 2010, according toThe Reading Eagle,but other sources report the timetable is uncertain.
Because remains were found decomposed, the exact causes of death will never be determined.
A doctor characterized Kalina as a chronic alcoholic who had been drinking heavily during the births of all five babies. He reported she had severe depression and other mental health issues.
"She shows no emotion," the doctor said. "It's like she is talking about someone else."
Article continues below advertisement
TRIAL, SENTENCING AND AFTERMATH
"[Kalina] meets the definition of a serial killer," forensic psychologist Dr. Peggy Bowen-Hartung, chairwoman of psychology and counseling at Alvernia, told The Eagle. "It's not uncommon for a serial killer to keep … trophies as remembrance," referring to the bones.
"The babies were so young," Bowen-Hartung continued. "[Kalina] did not allow maternal attachments. This is a really weird case."
On Aug. 4th, 2011, Kalina, 46, was found guilty of third-degree murder, abuse of a corpse, and failure to report a dead body. She was sentenced to the maximum penalty for murder in the state of Pennsylvania, 20 to 40 years with no possibility of parole.
Article continues below advertisement
She would not confess to five murders but admitted to placing her babies in plastic tubs or plastic bags before shutting them away in her closet, as well as moving the remains from her house to her new apartment.
The defense team portrayed a woman with severe mental illness as a result of growing up psychologically and physically abused.
Both her daughter Elizabeth, 19, and her husband testified they loved Kalina and would maintain relationships. Elizabeth told the court she would visit her mother in prison, and Jeffrey stated he would stay married to her, according to ABCNews.go.com.
Her lover has never been identified by Pennsylvania authorities.
Article continues below advertisement
Today, Kalina is inmate OS1081, housed in Muncy Prison, a medium-maximum security correctional facility for women in Pennsylvania.
During the trial, psychology professor and expert in criminal psychology Dr. Avidan Milevsky concluded, "We can't really comment on a motive because this [case] is unique."
Article continues below advertisement
He was referring to how Kalina didn't fit the usual profile for mothers who kill their babies. She wasn't a young or first-time mother, and she was highly functional in her daily life, holding down a full-time job and caring for a family.
In an interview with The Reading Eagle, Milevsky, who didn't work on the Kalina case, concluded this was a baffling series of murders.
"At the end of the day, we have to admit that sometimes we never have a motive. This is such a disturbing case that we have nothing to compare it to."
Become a Front Page Detective
Sign up to receive breaking
Front Page Detectives
news and exclusive investigations.
More Stories