Cops who stopped Gabby Petito, Brian Laundrie in domestic dispute weeks before her homicide now under investigation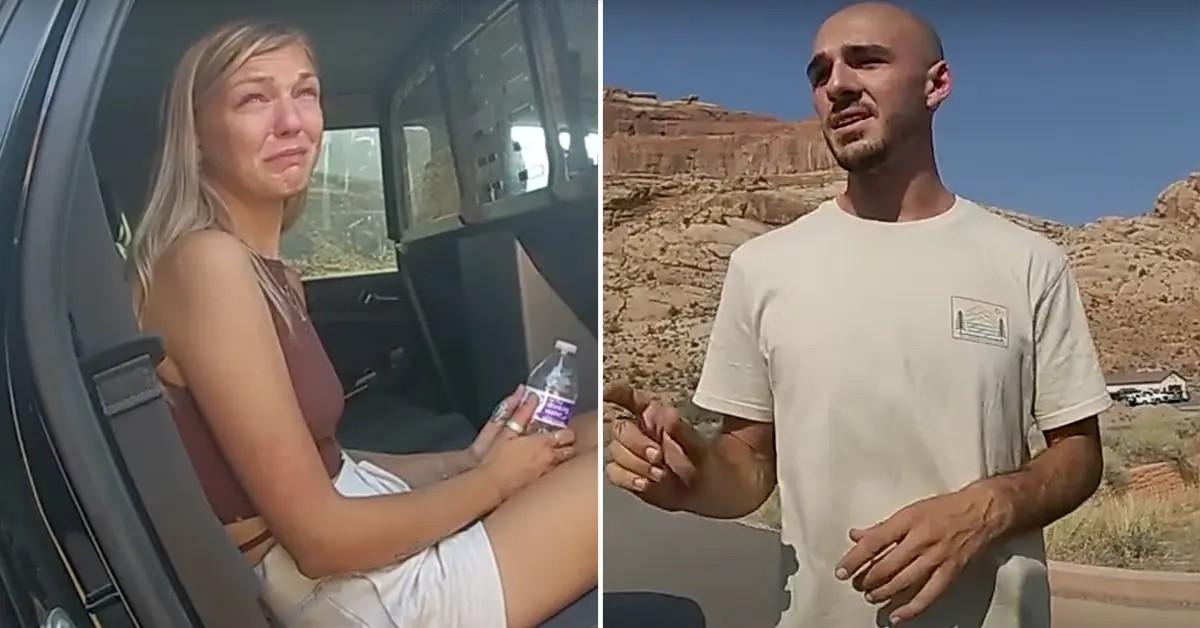 Utah police who met with Gaby Petito and Brian Laundrie during a domestic disturbance weeks before she went missing and was killed are now under investigation.
According to multiple reports, officials in Moab, Utah, are reviewing the city's police department for how it handled the investigation into an alleged domestic incident between the young couple.
Article continues below advertisement
"With the weeks-long search for Ms. Petito across the western U.S., news that a call to Grand County Dispatch on Aug. 12 reported a possible domestic dispute between Ms. Petito and Brian Laundrie here in Moab has naturally led to questions from the media and the public about the call. During the past week, our police officers have been both praised and criticized for their response and their resolution of the incident involving Ms. Petito and Mr. Laundrie," a statement from city officials read, according to KUTV.
"At this time, the City of Moab is unaware of any breach of Police Department policy during this incident. However, the City will conduct a formal investigation and, based on the results, will take any next steps that may be appropriate."
Article continues below advertisement
An outside agency will also look at the department's handling of the incident, police Chief Bret Edge told KUTV.
"Should the investigation identify areas for improvement we will take that information to heart, learn from it, and make changes if needed to ensure we are providing the best response and service to our community," he told KUTV.
The investigation centers around an incident where a witness reported Laundrie slapped Petito. Police responded and spoke to both Petito and Laundrie. Body camera footage of the incident was later released and circulated throughout social media and national news.
Article continues below advertisement
Moab city police declined to file charges in the case, calling it a mental health issue, more than criminal activity.
"We understand that individuals can view the same situation in very different ways, and we recognize how the death of Ms. Petito more than two weeks later in Wyoming might lead to speculation, in hindsight, about actions taken during the incident in Moab. The purpose of the City's formal investigation is to gather the underlying facts and evidence necessary to make a thorough, informed evaluation of such actions," the city statement read.
Moab police encountered Petito and Laundrie during their cross-country trip. But the trip ended with Laundrie returning to the couple's home in Florida without Petito. Her family then reported her missing more than a week later.
Petito's remains were found in a Wyoming national park on Sept. 19. Laundrie has been named a person of interest in her homicide, but is missing himself.
Police in Florida continue to search for Laundrie and plead for him to turn himself in.
Become a Front Page Detective
Sign up to receive breaking
Front Page Detectives
news and exclusive investigations.
More Stories