'He's pure evil': Man sentenced to prison for stabbing a college coed more than 100 times in case of mistaken Uber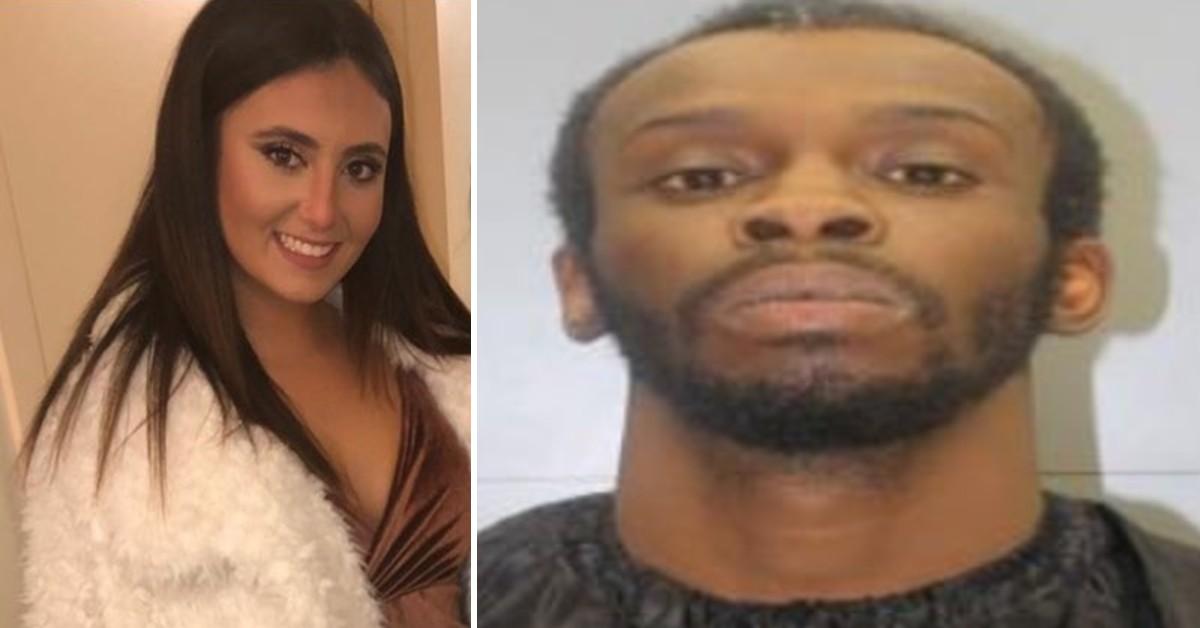 120 times
Samantha Josephson tried to fight off her attacker. For minutes, she tried to stop him from driving a blade into her hands, feet, body, head, neck and anywhere else he could find. She fought for her life. For all 120 thrusts.
Article continues below advertisement
A battle she would valiantly lose.
"I pray when Sami closed her eyes, she saw beautiful things," her mom Marci Josephson said fighting back tears as her daughter's killer sat just feet away. "Not his evil face."
Article continues below advertisement
Nathaniel Rowland killed Josephson on March 29, 2019, and dumped her body in the woods outside of Columbia, South Carolina. Josephson spent the night out with friends ahead of their graduation from the University of South Carolina.
Josephson called for an Uber ride home and got into Rowland's car thinking he was her driver. He was not.
"I despise everything about him," Marci Josephson said, "he's pure evil."
Article continues below advertisement
Evil that drove a blade into an unknown woman 120 times.
A MISTAKEN UBER
It took a jury about two hours of deliberation to convict Rowland of murder, kidnapping and possession of a weapon during a violent crime. Rowland was sentenced to life in prison for the killing.
Article continues below advertisement
"She didn't deserve this," said Daniel Goldberg, an assistant solicitor in Richland Count, South Carolina, during closing arguments in the trial over her death. "She was literally taken and cut down before the prime of her life."
Her death and details of the case sparked national calls to improve safety for people who use ride-sharing services.
Lawyers for the state and the defense both gave their closing arguments on July 27 before the jury started its deliberations. Goldberg said there was no one else who could have been responsible for Josephson's killing.
Article continues below advertisement
He noted Josephson's DNA was found in his car, clothing, and items left in the vehicle. But, he focused on another element located inside the car — Josephson's footprint on an interior window.
"She tried to kick her way out because he wouldn't let her out," Goldberg said. He later added, "That was her cry for help. This was her way of getting someone to help her from him."
However, defense attorney Tracy Pinnock noted the footprint as well. She described how Josephson fought off her attacker, but Rowland was uninjured when he was arrested.
"Nathanial Rowland did not have a cut or bruise on him," Pinnock said.
Article continues below advertisement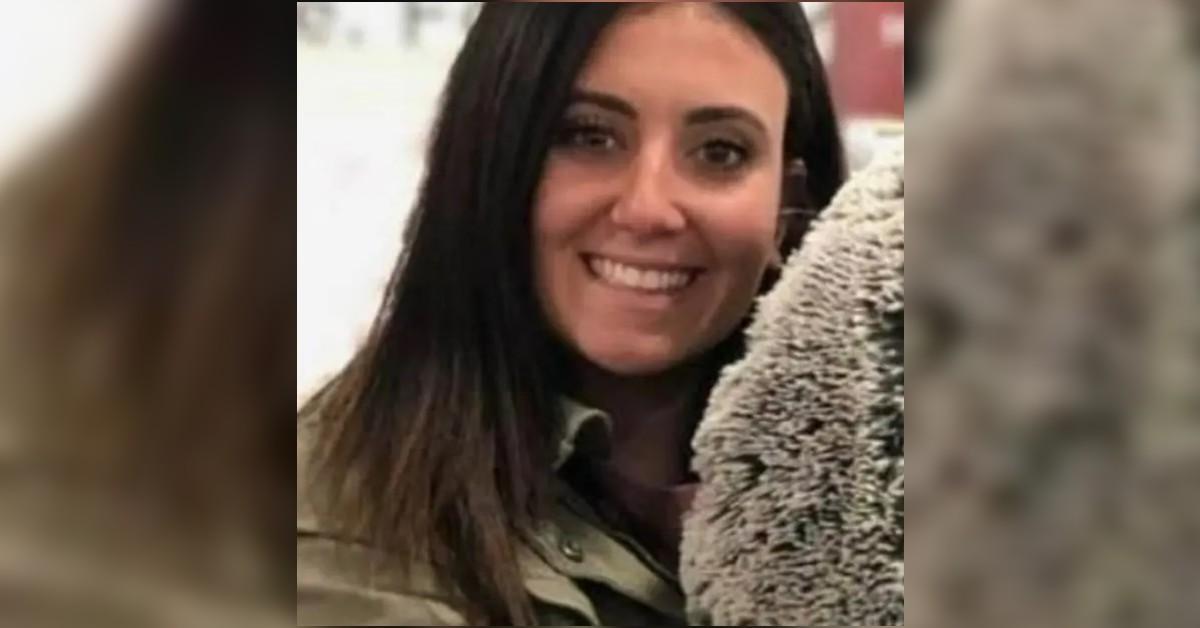 The defense attorney also noted a mixture of blood from multiple men was found on the supposed murder weapon, a small double-sided blade. Pinnock said she didn't understand how someone could use the weapon in the back seat of a small car and stab a victim more than 100 times as she fought back, yet escape without a scratch.
"She put up a fight and Nathanial Rowland had not a mark on him," Pinnock said.
Article continues below advertisement
Josephson's DNA wasn't found on Rowland's body, despite her efforts to fight back, Pinnock said. She also questioned how the state could say Rowland wore gloves and had his arms covered by a sweatshirt when Rowland killed the young woman, which is why there was no DNA on him. While, at the same time, claim his DNA was found on the blade that investigators say caused her death.
The defense implored the jury to find Rowland not guilty and said the state did not meet its burden of proof in the case.
However, Goldberg contended the evidence showed that only Rowland could have been responsible for the killing. He noted the DNA found in the car, the footprint and the videos of Josephson waiting for her ride and the suspect running from police after her arrest.
Article continues below advertisement
He described Rowland as a predator, lying in wait as he circled the block and pounced when he saw Josephson waiting for her ride.
Goldberg also showed the jury, again, evidence from the trial, including the blade used to kill the coed and a shoe recovered from her body in the woods.
"Her shoe is broken, bloody, torn," Goldberg said. "Just like her."
Article continues below advertisement
The dumpsite was near where Rowland's relatives lived, and Goldberg described it as a secluded area that someone would have to know beforehand. Without the hunter finding Josephson's remains, she might never have been located, Goldberg said.
"If someone was looking for a place to get rid of a body, it's a pretty good spot," he said.
Rowland tried to "erase" Josephson not only from the world but tried to erase evidence of his crime by cleaning the car, Goldberg said.
"It was malice and it was intentional," Goldberg said, "and it was cold-blooded."
Article continues below advertisement
VICTIM FAMILY SPEAKS
Several members of Josephson's family spoke during the sentencing hearing for Rowland. In South Carolina, sentencing typically happens immediately after a person is convicted.
"I close my eyes and I feel what she endured at his hands," Marci Josephson said. "The extreme pain he put her through is unimaginable."
Marci Josephson said she imagines her daughter's last moments and how she fought for those 120 stab wounds. She questioned why Rowland killed her daughter — was it all over the minimal amount of cash a college student has in their purse?
Article continues below advertisement
"I will never comprehend why he did what he did," Marci Josephson said. "He's a monster, he's evil and he's pathetic."
However, Rowland's mom and lawyer both said that the killer continues to maintain his innocence. When his mother tried to say her son didn't commit the crime, the judge cut her off and said a jury convicted him and he didn't want to hear those claims.
"I know my son didn't do this," Rowland's mom said.
Article continues below advertisement
Rowland continued to say that he was innocent and blamed the state for not finding the actual killer.
"What I know and what I think really doesn't matter," Rowland said. "I wish the state would have done more to figure out who the actual person was."
Article continues below advertisement
Sydney Josephson said she and her sister would get into spats, like any siblings. But, now she can only fight for justice for her sister.
"She was so funny without even meaning to be," Sydney Josephson said.
Samantha's father, Seymour Josephson, said that like his wife, he has nightmares about what his daughter experienced in her final minutes. He said he had completed suicide several times since his daughter's death.
Article continues below advertisement
He said he heard from his daughter's sorority sisters about how Samantha lit up a room and had several people called Samantha their best friend. Seymour described his daughter as a trusting person.
"Obviously, she trusted too many people," Seymour Josephson said, stopping to stare at Rowland. The look on his face said more than any words could.
Seymour said he will never get the chance to see his daughter graduate college, attend law school, get married or have children. Those life moments were taken away from the young adult.
"If only an animal and monster did not take them away from us," Seymour Josephson said. "I only wish we could inflict the same or more pain than he inflicted on Sami."
Become a Front Page Detective
Sign up to receive breaking
Front Page Detectives
news and exclusive investigations.
More Stories