Coed thought she was getting into an uber. Instead, it ended with her being stabbed more than 100 times.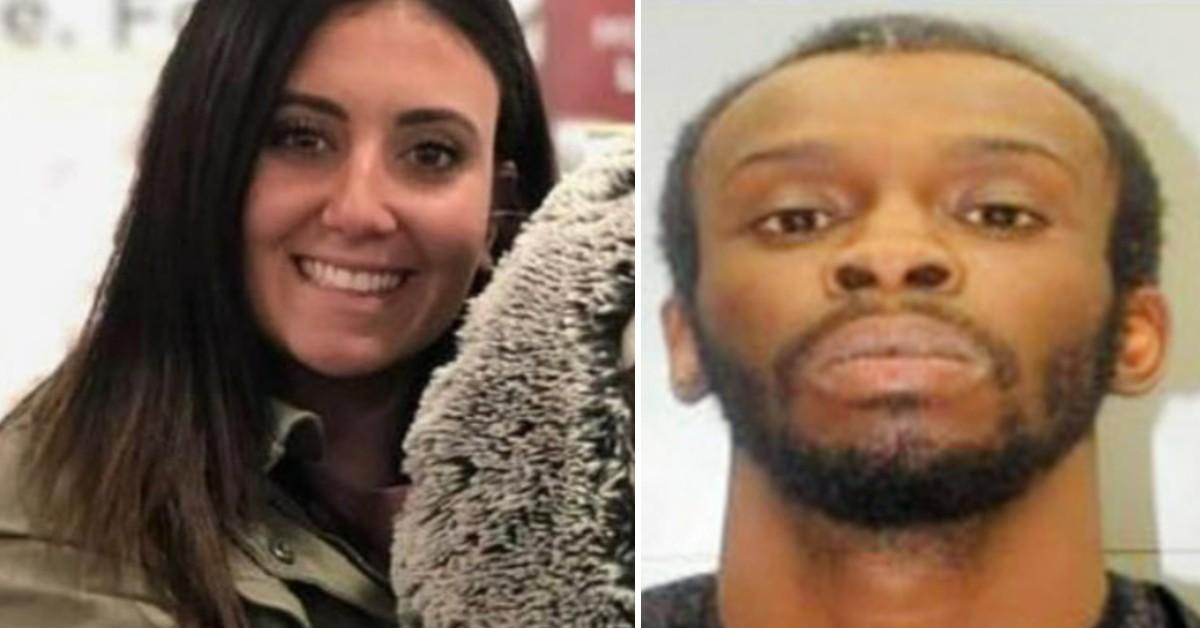 Samantha Josephson was out with friends in a popular bar area of her college campus. They were celebrating their upcoming graduation from the University of South Carolina. Their whole lives were ahead of them.
Article continues below advertisement
"They had their eyes firmly fixed on their futures," said Bryon Gipson, solicitor for Richland County, South Carolina.
For Josephson, that future would only last a few more hours.
On March 28, 2019, she ordered an uber and was planning to head home from the bar scene. She waited at the pickup spot when a car allegedly driven by Nathaniel Rowland pulled up. He was not her uber driver.
Article continues below advertisement
Josephson got into Rowland's vehicle by mistake, and it was a decision that cost her life.
"That's the last time anybody saw her alive," Gipson said.
Prosecutors laid out their case against Rowland as he faces trial on charges for Josephson's murder. The trial started on July 20 and was streamed online. Rowland was charged with murder and could spend life in prison.
Article continues below advertisement
Josephson's death in Columbia, South Carolina, sparked a discussion about ride-sharing safety and changes to make sure riders know their drivers.
Josephson's body was found in the woods the next morning, covered in her own blood, Gipson said. She had stab wounds to her feet, torso, face, neck and hands. Gipson said she was stabbed more than 100 times.
Article continues below advertisement
Video surveillance showed Rowland's black Chevrolet Impala in the area known as "Five Points," where Josephson was spending the night with her friends. Gipson said Rowland circled the block and never stopped to talk to anyone.
Article continues below advertisement
The car then pulls up next to Josephson and shows her getting into the vehicle, thinking it was her uber, Gipson said.
The other evidence also includes witnesses who will testify about how Rowland had access to cleaning supplies and a blade that matched the wounds on Josephson's body.
"Nathanial Daniel Rowland murdered Samantha Josephson," Gipson said.
Article continues below advertisement
However, defense attorney Tracy Pinnock described the work of crime scene investigators and how they took forensic samples from Josephson as well as Rowland's vehicle. There was no DNA found on Josephson's body matched Rowland, Pinnock said.
It wasn't on her clothing, and it wasn't on her fingernails from where she tried to fight her attacker, Pinnock said.
"She fought, and because she fought, she did get some evidence for you," Pinnock told the jury. "Nathanial DNA is not there, but someone else's is. Multiple someones."
Article continues below advertisement
The DNA from Rowland's car also did not match the suspect, Pinnock said.
She said the state's entire case is essentially Rowland's actions in the days around the time of the murder, but that didn't make him guilty.
"There is zero evidence that Nathaniel Rowland is the one who kidnapped and killed Samantha Josephson," Pinnock said.
Become a Front Page Detective
Sign up to receive breaking
Front Page Detectives
news and exclusive investigations.
More Stories