Pennsylvania man accused of shooting nursing assistant coworker in hospital before getting into police shootout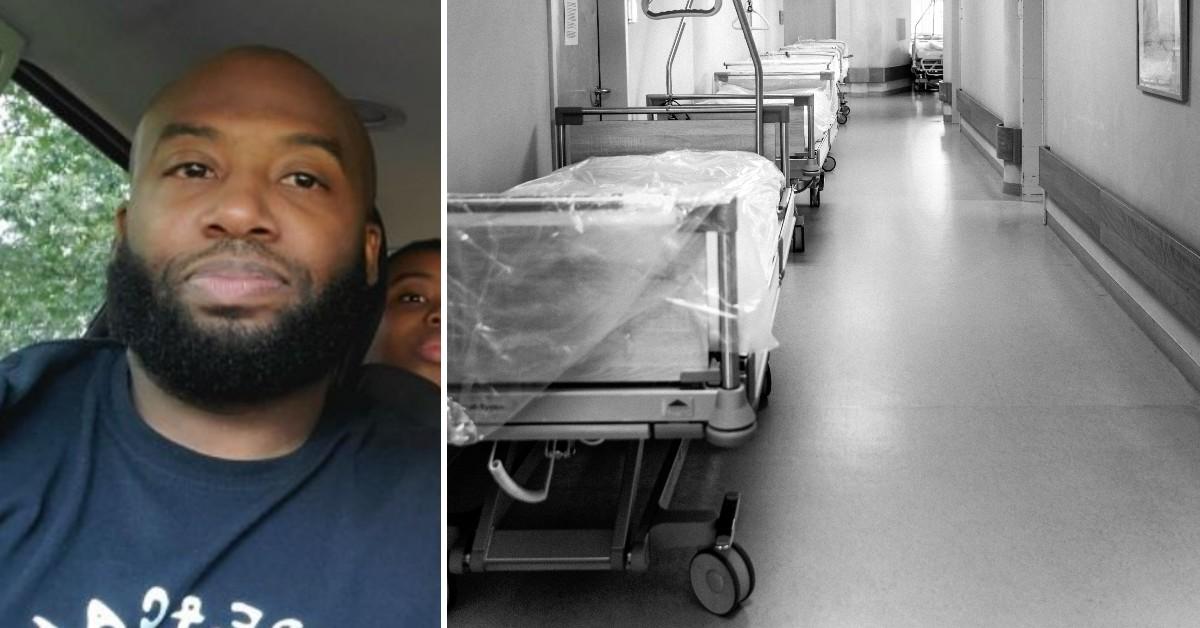 A Pennsylvania man allegedly entered a hospital and shot to death his colleague in cold blood, police say.
Just after midnight on Oct. 4, Stacey Hayes, 55, who reportedly may be a nurse or nursing assistant, entered Thomas Jefferson University Hospital in Philadelphia wearing scrubs and allegedly fatally shot certified nursing assistant Anrae James, 43, on the ninth floor.
Article continues below advertisement
"A lot of people didn't know what was going on," Shae Spicer, a registered nurse at Jefferson, told WPVI-TV. "A lot of people on that side of the building on the higher floors could hear gunshots so they immediately went into action and hid."
James, a father of two daughters and a son and part-time barber, was declared dead about an hour later, The Philadelphia Inquirer reported.
After the shooting, Hayes fled the hospital in a U-Haul truck, police said, and officers encountered the suspect when they responded to reports of gunfire in west Philadelphia around 1:30 a.m.
According to police, Hayes, dressed in body armor and armed with multiple firearms, including a rifle and handgun, shot at the officers and four returned fire at the murder suspect.
Article continues below advertisement
Hayes was critically injured when he was struck in the neck and torso while one officer suffered a wound to the elbow and another to the nose.
Police are trying to piece together a motive for why Hayes allegedly shot dead James.
"We have not discovered any hostility between them, or any issues that we can point out," Chief Inspector Frank Vanore told The Philadelphia Inquirer.
Article continues below advertisement
Haynes faces charges of murder, attempted criminal homicide, aggravated assault, assault on law enforcement, firearms crimes and related offenses
The victim's father, William James, told WPVI-TV his son was "an asset to society, raising up a good family."
"[He] participated in sports with his 11-year-old son, took his daughter back and forth to work and had two jobs. He was a good man. And for him to go out like that from someone like that is heartbreaking," James said.
Article continues below advertisement
Family and friends of James also created a GoFundMe page in the shooting's aftermath. He was the father to three children.
"Those that knew him knows how huge of a loss this is for us, his friends and the world. Rae was the epitome of a family man and truly loved by everyone. Some knew him as 'Rae' or 'RZA,' but everyone knew him as the genuinely good man that had the knack for making every interaction/conversation special, you just knew that he cared," Barbara James wrote on the page.
"He will not see our kids graduate school, get married or have children, he should be here to show Blair how to be a good man, show our girls what real love looks like," the page continued. "He was the most loving husband, father, son, brother, cousin, nephew and friend. Our family is broken forever."
A Jefferson Hospital spokesperson noted the hospital is now reviewing safety protocols in the wake of James' death.
"Our hearts are broken as we stand together to remember our colleague and recognize his teammates who tried to save him and protect other patients in the area," the spokesperson said.
Become a Front Page Detective
Sign up to receive breaking
Front Page Detectives
news and exclusive investigations.
More Stories