Paint Speck from Mona Lisa Reveals Da Vinci Masterpiece's Hidden Secrets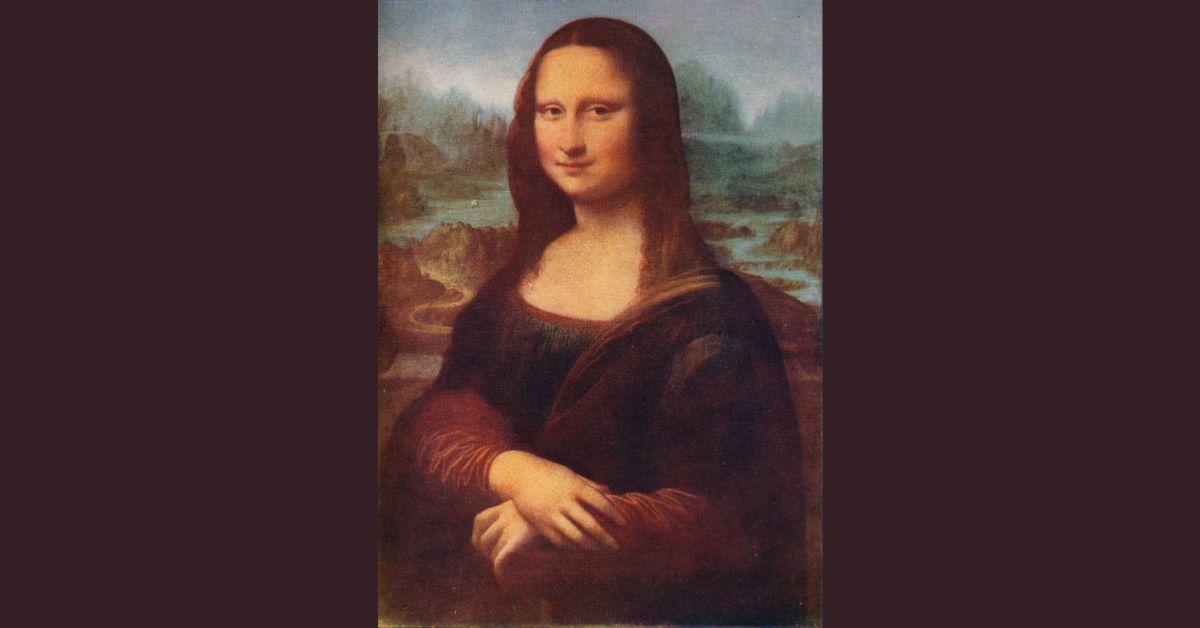 Scientists have analyzed a tiny speck of the "Mona Lisa," widely revered as the masterpiece of Leonardo Da Vinci, and revealed a secret ingredient.
Knewz.com reported that scientists used X-rays to analyze the chemical structure of a tiny speck of what many consider the world's most famous painting.
Article continues below advertisement
The "Mona Lisa," also called "Portrait of Lisa Gherardini, wife of Francesco del Giocondo," is an oil painting done on a poplar wood panel by Leonardo Da Vinci sometime between 1503 and 1519, when he was living in Florence, Italy.
It is believed that Da Vinci worked on the "Mona Lisa" at irregular intervals over several years, adding multiple layers of thin oil glazes at different times.
A team of scientists and art historians from France and Britain have recently used X-rays to analyze and study the chemical structure of the oil paint used by Da Vinci and published their findings on Wednesday, October 11, in the Journal of the American Chemical Society in a paper entitled "X-ray and Infrared Microanalyses of Mona Lisa's Ground Layer and Significance Regarding Leonardo da Vinci's Palette."
According to the findings, reported by the Associated Press, the oil paint recipe that Leonardo used as his base layer to prepare the panel of poplar wood for painting "Mona Lisa" is quite different from the ones he used for his other paintings.
The team has discovered that the oil paint used in the base layer of the masterpiece has a distinct chemical signature. In fact, they found a rare compound known as plumbonacrite, in the first layer of paint.
Victor Gonzalez, the study's lead author and a chemist at France's Centre National de la Recherche Scientifique (CNRS), said in an interview with the Associated Press that the discovery confirms that Da Vinci most likely used lead oxide powder to thicken and help dry the paint.
Gonzalez added that Da Vinci's use of lead oxide is something art historians had only hypothesized previously.
"He was someone who loved to experiment, and each of his paintings is completely different technically," said Gonzalez, who has studied the chemical compositions of dozens of works by Leonardo, Rembrandt, and other artists.
"Plumbonacrite is really a fingerprint of his recipe. It's the first time we can actually chemically confirm it," Gonzalez added.
Article continues below advertisement
The paint fragment that was analyzed in the research came from the top right-hand edge of the painting, and was no larger than the diameter of a human hair, barely visible to the naked eye.
Scientists analyzed the atomic structure of the paint fragment using X-rays in a synchrotron, a machine to accelerate particles to nearly the speed of light, revealing the plumbonacrite in the paint.
The Associated Press reported that after Leonardo, Dutch master Rembrandt may have used a similar recipe when he was painting in the 17th Century.
Never miss a story — sign up for the Front Page Detectives newsletter. Be on the scene the moment news breaks.
Other art specialists from across the world have also commented on this discovery.
Carmen Bambach, a specialist in Italian art and curator at New York's Metropolitan Museum of Art, conveyed via an email that finding plumbonacrite in the "Mona Lisa" attests "to Leonardo's spirit of passionate and constant experimentation as a painter – it is what renders him timeless and modern."
Bambach was not involved with the research directly but was really excited about the project, as said that any scientifically proven new insights into Leonardo's painting techniques are "extremely important news for the art world and our larger global society," according to the AP.
Become a Front Page Detective
Sign up to receive breaking
Front Page Detectives
news and exclusive investigations.
More Stories