UFO or Mega Meteor? Alien-Hunting Harvard Physicist May Know Why 'Strange' Noise Shook East Coast Homes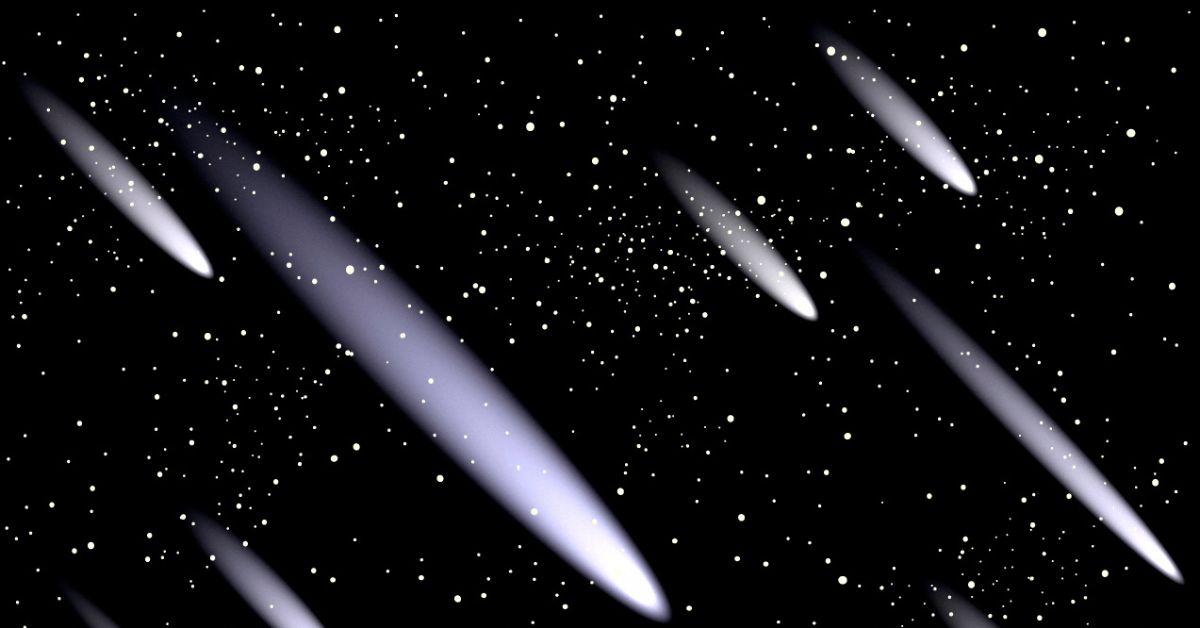 Many people in New England heard a loud, "strange" noise recently, and some are still trying to determine the cause.
But scientists from Harvard have been looking into the incident, and one physicist believes he knows what happened, Knewz.com reported.
Article continues below advertisement
Alien-hunting physicist and Harvard's former head of astronomy, Avi Loeb, has been called upon to investigate the "unidentified flying object."
Loeb believes the noise may have come from an exploding mile-wide meteor during the Orionid shower that peaked on October 21, the day after the reports began.
Loeb found that the UFO released explosive energy equivalent to 2,400 pounds of TNT over a 10-mile radius, according to the Daily Mail. The meteor, meanwhile, was moving 1,115 feet per second, an observatory in Cambridge, Massachusetts found.
Loeb's Galileo Project observatory tested a recording of the loud noise using a giant, ultra-sensitive microphone that has been installed on the roof of one of Harvard's buildings.
Andy Mead, the creator of the system, spoke with Loeb recently when he noticed something bizarre detected by the sensors.
Article continues below advertisement
"I started getting messages this morning about a 'viral' sound that was heard throughout New England," Mead said. "Notably, the Mount Washington Observatory made a post about it as they had so many inquiries."
"That post now has over 4,000 reactions, 1,000 comments, and 751 shares, many of whom heard the sound and are following the story."
The noise was also reported being heard in Maine. Some people said they heard an explosion that rattled their homes at approximately 7:43 p.m. on October 20.
Loeb wound up setting up a website where people could report their experiences with what Mead called "a very interesting sound."
"Given the mission of the Galileo Project, one question came to mind: 'Is this an Unidentified Anomalous Phenomenon (UAP)? Are aliens using advanced technologies near Earth,'" the physicists shared in a Medium post.
Loeb said that the signal, while short, caused a sudden release of energy to send a wave through the Earth's atmosphere.
Article continues below advertisement
Never miss a story — sign up for the Front Page Detectives newsletter. Be on the scene the moment news breaks.
"Multiplying this speed by the duration of the pulse, 12 seconds, implies a shell width of 4 kilometers [2.4 miles] for the blast wave, implying a distance of about 40 kilometers [24.8 miles] from the explosion," Loeb said. "At that distance, the measured pressure disturbance suggested an explosive energy release of 2.4 kilotons of TNT. The inferred energy and distance are reminiscent of meteors, which are known to make their own music at high altitudes."
According to NASA, "a meteor is a space rock—or meteoroid—that enters Earth's atmosphere. As the space rock falls toward Earth, the resistance—or drag—of the air on the rock makes it extremely hot."
Become a Front Page Detective
Sign up to receive breaking
Front Page Detectives
news and exclusive investigations.
More Stories