An execution, Hoffa, government bribery: Was a 40-year-old cold case murder in Tennessee to cover up corruption?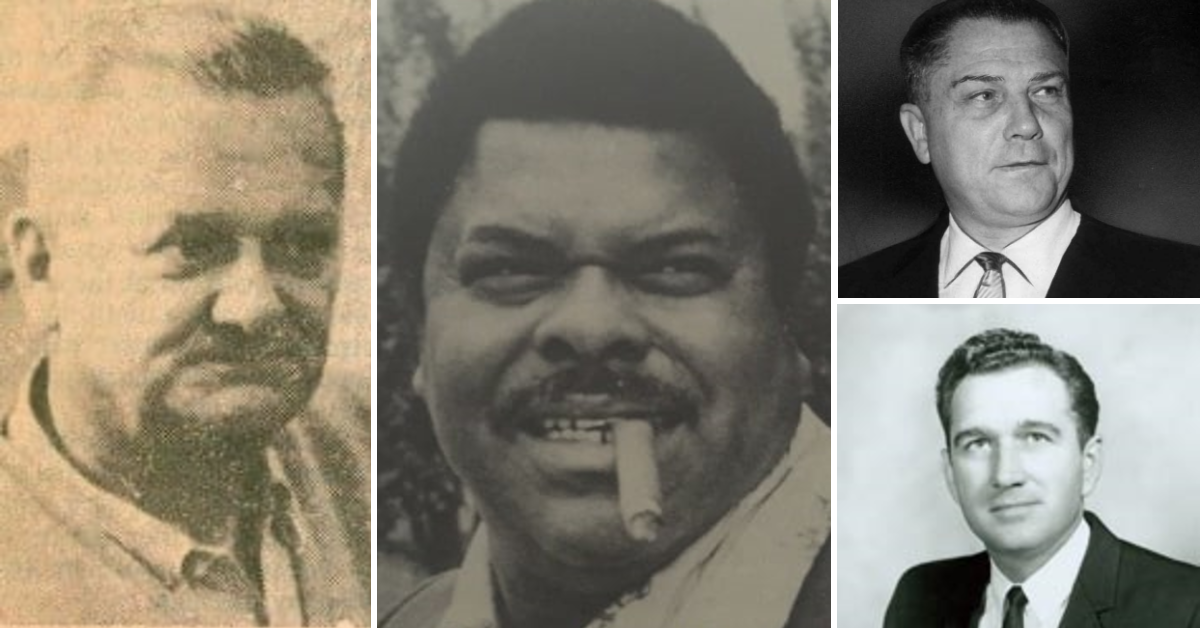 In 1979, Samuel Pettyjohn was a prominent businessman in Chattanooga, Tennessee. He was part of the political scene and had strong ties with the Teamsters Union. He was a personal friend of Jimmy Hoffa.
Article continues below advertisement
But, there was a seedy underside to his life. A life few knew about, not even his family. Pettyjohn was possibly involved with setting off a bomb at his own businesses to collect insurance money. He was testifying against the most popular men in the state — including then-Gov. Ray Blanton — in a bribery-in-exchange-for-parole scheme.
It all ended when Pettyjohn was executed at his business on Feb. 1, 1979. Money and jewelry valued at more than $100,000 remained at the scene. A briefcase with audio recordings inside went missing.
Article continues below advertisement
Pettyjohn was dead and for four decades, nobody knew who killed him.
Until a dead man was named as his killer.
MURDER AT THE CENTER
Pettyjohn was shot and killed at his business, the Beverage Center, on Market Street in Chattanooga, according to the Hamilton County District Attorney's General Office.
This week, the office provided a detailed recounting of the murder, Pettyjohn's secret life and the hunt for his killer.
Article continues below advertisement
When Pettyjohn was murdered, none of the $100,000 in money and jewelry at the center was taken. Seven .45-caliber shell casing were at the scene. Police also found a briefcase Pettyjohn owned with several recordings inside.
Article continues below advertisement
The briefcase was taken from the scene and hasn't been seen since. Some witnesses said it contained upwards of 50 recordings.
Hours before he was executed, Pettyjohn told others that he needed to meet with them to discuss business. But, the meeting had to be after the center closed. He instructed two police officers to leave because "they were across the street" surveilling him.
Friends said Pettyjohn seemed anxious and nervous the day he was killed.
Article continues below advertisement
Two witnesses were in the parking lot and they told police a heavy-set Black man with a beard and glasses stood over Pettyjohn and shot him. The suspect left the center, fired two shots in the air and fled the scene.
Police ended their investigation into his murder in 1979 without arresting a suspect. Yet, the case was far from over.
Article continues below advertisement
A DARK SIDE
Pettyjohn was a pillar of the community who owned several businesses along the stretch known today as Marin Luther King Boulevard. He had strong ties to the Teamsters and was friends with Hoffa. Pettyjohn also helped people in the local and state Democratic party.
But, officials said Pettyjohn was actually involved with both legal and illegal activities.
In 1974, Pettyjohn owned several nightclubs. On Aug. 8, a bomb tore through the street and destroyed several of the businesses. One person was killed in the blast. Lloyds of London insured the buildings and paid for their destruction.
Article continues below advertisement
In 1976, Governor Blanton started a scheme where he or those in his administration took bribes so people in Tennessee prison could receive early parole. Democratic boss Bob Rountree helped secure some of the releases and Pettyjohn helped Roundtree in the early release of Larkin Bibbs.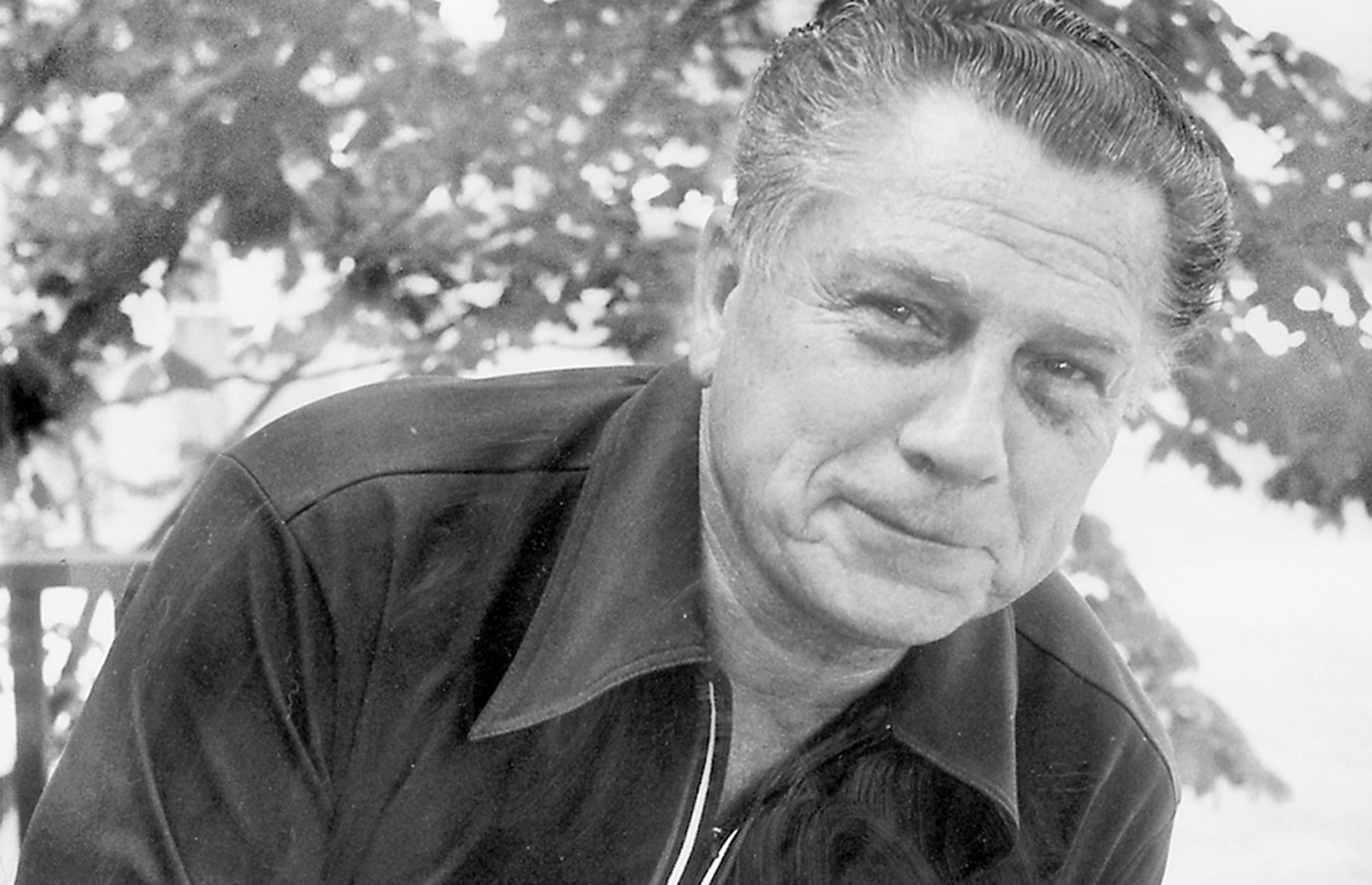 Article continues below advertisement
Roundtree and Pettyjohn visited inmates to discuss the bribery scheme, they would then secure the money to exchange for the pardons.
The FBI started its own investigation into Blanton and the bribery scheme. They did traditional police work and convened a grand jury. Pettyjohn was called to testify and spoke to the panel at least once. He also agreed to cooperate in the FBI's investigation.
Pettyjohn met agents in an abandoned downtown building. He provided them with a list of names of people who secured money to pay to the governor for early release. The FBI has refused to turn over the list to modern-day investigators.
Article continues below advertisement
In December 1978, members of Blanton's administration and Roundtree were indicted in the bribery scheme. The governor escaped charges in that case, but would later be indicted for illegal activity over the issuing of liquor licenses.
Roundtree was later convicted and told the FBI he could help in their investigations. Though he had one condition — they could never ask about Pettyjohn's murder.
Article continues below advertisement
POLICE INVESTIGATIONS
Also in 1978, the Bureau of Alcohol, Tobacco and Firearms reopened the investigation into the bombing of Pettyjohn's business based on new leads. Investigators determined a group set the explosion to collect the insurance money. The group threatened or intimidated witnesses, making it difficult for investigators to nail their case.
Pettyjohn's murder, however, meant that investigators could never bring Pettyjohn to trial in connection to the arson.
Article continues below advertisement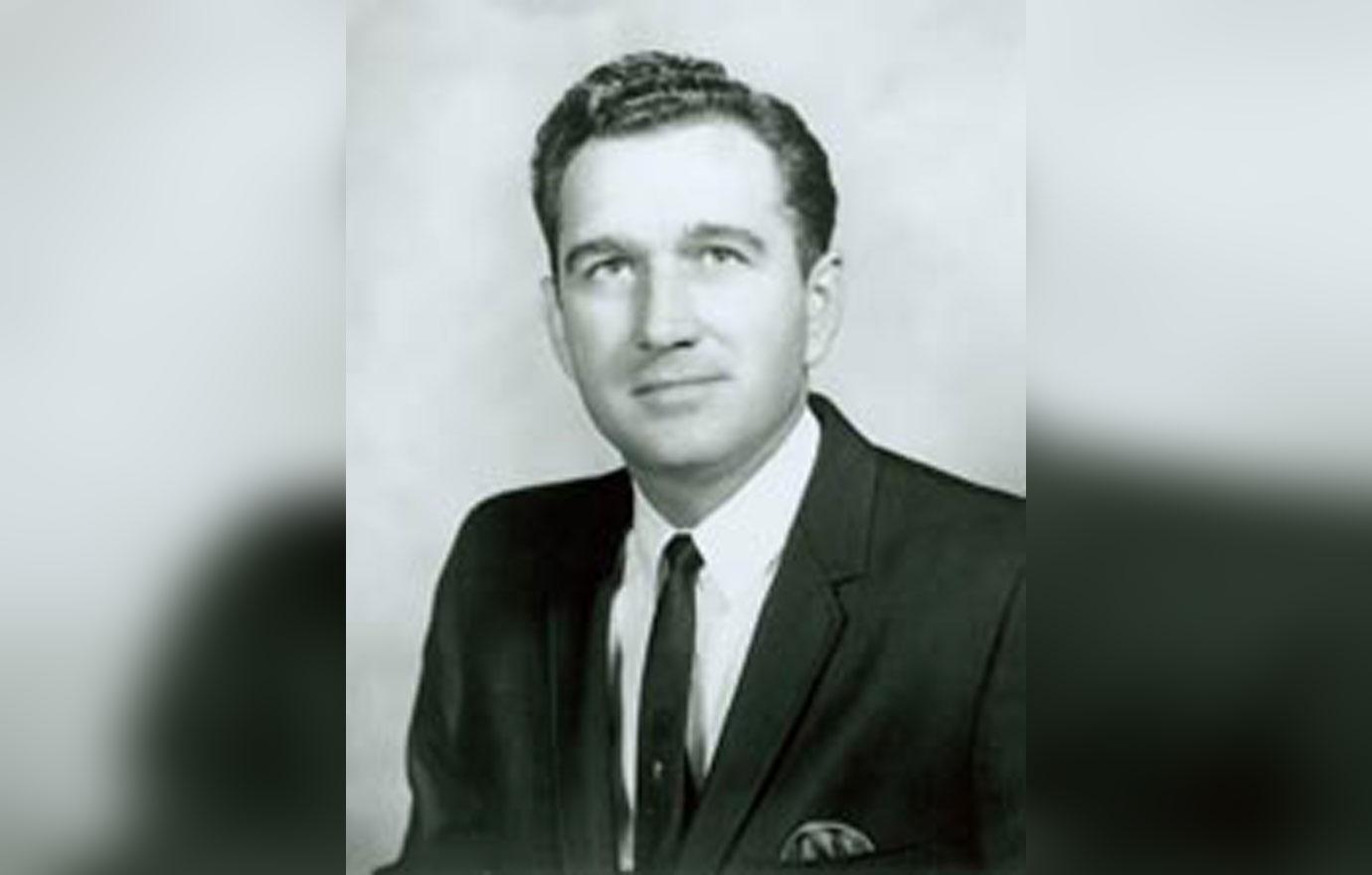 When police closed Pettyjohn's murder investigation in 1979, they did so with no arrests. It remained that way for years until a new witness and a jailhouse confession led police to arrest two men. In 1982, Chattanooga police charged William "Butch" Smith and William "Billy" Cameron
Article continues below advertisement
Smith was in prison and gave a statement that implicated himself. He was transferred from his prison to a jail in Chattanooga. As the trial loomed, Smith then recanted his statement and said he only made his comments to move to the more comfortable Chattanooga facility.
Cameron took a polygraph test and it showed he was truthful when he said he was in Detroit when Pettyjohn was murdered.
As a result of the statements and alibis, prosecutors had to drop the case. The murder went back to being unsolved.
Article continues below advertisement
Police looked at the case over the next couple of decades but made little headway. Then in 2015, the Hamilton County District Attorney General's Office Cold Case Unit took on the case. They reinterviewed witnesses and reviewed statements.
There were now three new witnesses and they all talked about how William Edward Alley told them he murdered Pettyjohn. Alley was a familiar face to police. In the 1990s, he was part of a group the robbed several banks in the southeast United States. The FBI arrested Alley and others in connection to the robberies.
Some of the people in that investigation became witnesses who would later turn on Alley.
Article continues below advertisement
In 1993, an investigator with the district attorney's office spoke to one of the witnesses who said Alley admitted to the killing. But, it's unclear what happened with the information at that time. FBI agents told former Chattanooga police Chief RalphCothern about Alley's supposed confession.
"Be careful who you share your information with," Cothern allegedly told the FBI.
CASE CLOSED
The witnesses told investigators Alley said he was hired to kill Pettyjohn and paid between $25,000 and $50,000 for the hit.
Article continues below advertisement
Alley said he dressed in disguise before going to the Beverage Center. He had his face painted, wore a fake beard and glasses in an effort to hide his identity. He said he shot Pettyjohn twice in the head, once in the neck and one in the chest.
His weapon of choice — a.45-caliber gun.
When he left the store, Alley said he fired a shot in the air to scare the two witnesses he saw in the parking lot.
Article continues below advertisement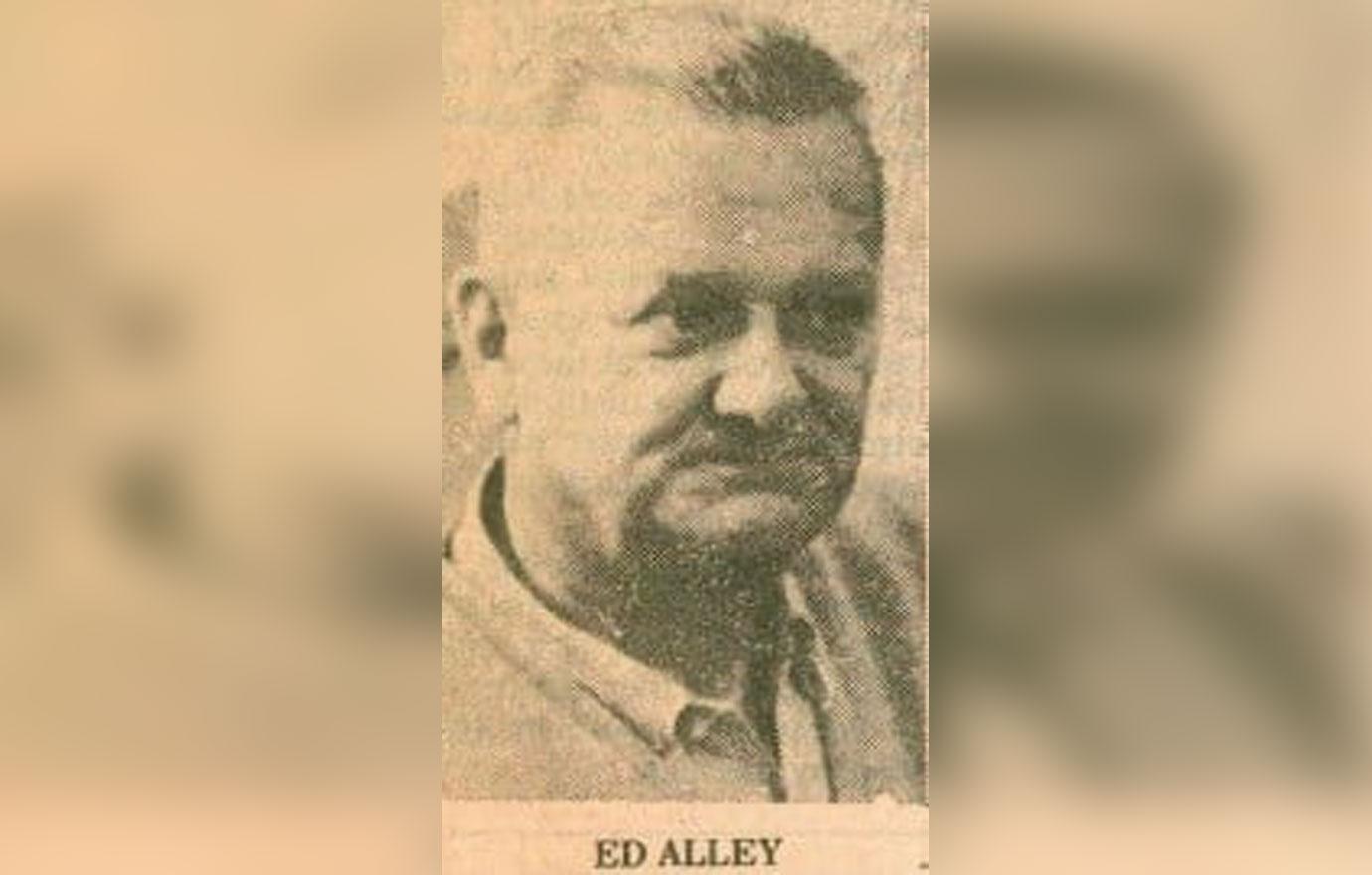 Some of the informants said they told Alley they didn't want to help him in the murder. One helped him dress in disguise and acted as the getaway driver after the shooting.
Article continues below advertisement
Alley told one informant he was hired to kill Pettyjohn for various reasons, including Pettyjohn's cooperation with the FBI and its investigation into Blanton. Pettyjohn was putting other's freedom at risk and knew too much.
Various people paid for the hit and the informant said some of the money paid was on behalf of Blanton's administration.
That information led prosecutors, on June 8, 2021 — 42 years after Pettyjohn was executed — to present the evidence to a grand jury. Alley died years ago, but the prosecutors continued anyway. The grand jury said if Alley was alive, they would have indicted him on first-degree premeditated murder.
Four decades later, Pettyjohn's murder has now been solved.
Article continues below advertisement
"Hopefully, it will bring some closure and peace to Pettyjohn's surviving family members," District Attorney General Neil Pinkston said.
Pettyjohn's son Saadiq spoke on his family's behalf, including for his mother, the 92-year-old widow of Pettyjohn.
"It is a curse and a blessing to grow up in a family that is connected to crime," Saadiq said. "When that person dies, you can either go that route, or you can go a different route, and all of us chose to go a better route with education and try to do better in our lives."
Become a Front Page Detective
Sign up to receive breaking
Front Page Detectives
news and exclusive investigations.
More Stories