Inside the criminal mind: What do we know about the Texas Synagogue hostage-taker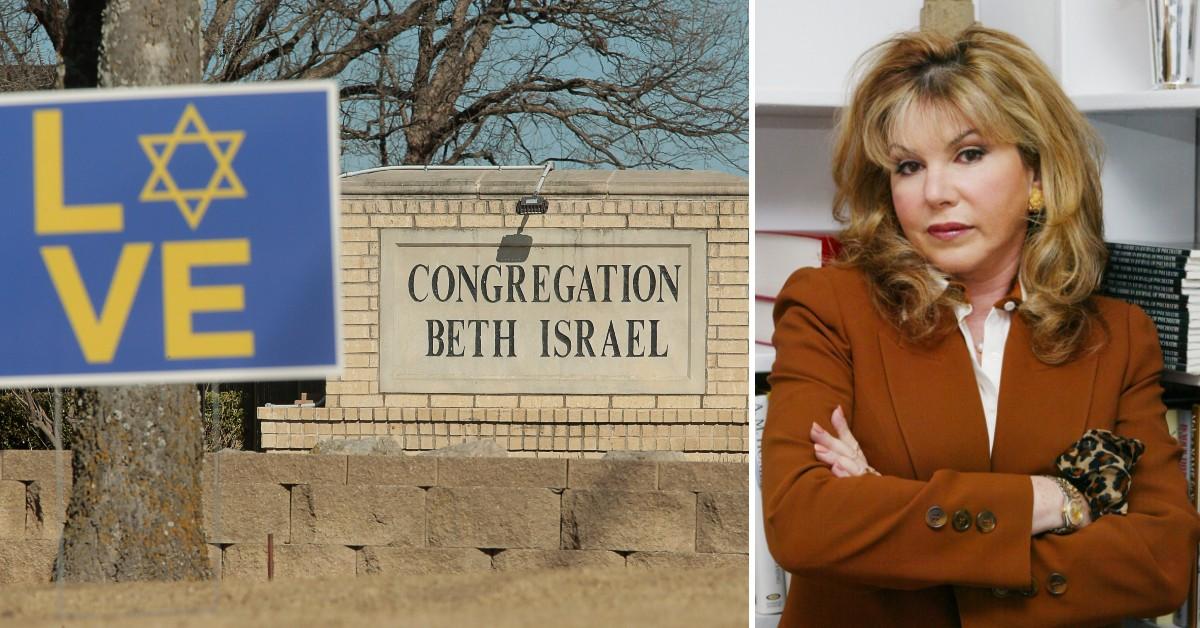 On Jan. 15, the worshippers at Congregation Beth Israel Synagogue, in Colleyville, Texas, heard strange noises disrupt their Sabbath morning service — the click of a gun and the ranting of Malik Faisal Akram.
Article continues below advertisement
Faisal, as he was known, was a 44-year-old man born in Blackburn, England, of Pakistani descent. The malignant combination of racing thoughts that drove him to this synagogue had been building for years. Some people noticed red flags, but no one stopped him.
Despite his criminal record and his having once been on the terrorist watch-list of MI5, he got a visa, hopped on a plane and landed at JFK Airport around New Year's Eve. He made his way to Texas, where he slept in homeless shelters, was thrown out of a mosque for erratic behavior, got a gun on the street and ended up — not coincidentally — at Beth Israel Synagogue.
The service was being live-streamed until suddenly it wasn't. Faisal began holding three congregants and Rabbi Charlie Cytron-Walker hostage for more than 10 hours. The FBI and other law enforcement agencies surrounded the synagogue.
Article continues below advertisement
Hostage negotiators talked with Faisal throughout the standoff and even got his brother, Gulbar Akram, on the phone from England to try to reason with him and get him to surrender. It ended with the hostages escaping in good physical health, though psychologically traumatized, and with Faisal shot dead by the hostage rescue team. This is what he'd wanted all along, to be a martyr for Allah and go to Paradise. Though he'd really wanted to be one of the suicide bombers that struck on 9/11, he settled for "Suicide by Counter-Terrorism officer."
CLUES?
Early on, Faisal said his name was Muhammad Siddiqui and claimed that his "sister" was Aafia Siddiqui, also called "Lady Al Qaeda," a Pakistani neuroscientist imprisoned nearby. He had hoped that taking hostages in a synagogue would get Aafia released. He demanded, "You get my sister on the phone!" Then later, "I haven't spoken to her…. Do something!" Although at first he was taken literally, and a search for the real brother, Mohamed Siddiqui, ensued, it was soon discovered that Faisal meant 'sister in Islam'.
Article continues below advertisement
Perhaps Faisal's most significant commentary, heard over the live stream, was when he asked, "What the f*** is wrong with America? There is something f******wrong with this system that you are still trying to do a deal with me." This could be interpreted in two ways. Either he meant that he can't believe Americans are still trying to negotiate with him, instead of simply killing him; or that he can't believe Americans aren't quickly bending to his demands — after we left so easily in Afghanistan.
Faisal's rants were described by the hostages as at times deranged, foul-mouthed, anti-Semitic, negative towards Israel, positive towards Palestine and Islam. As the standoff went into the evening, he became more irritable and threatening. It was then the Rabbi threw a chair at him and the diversion allowed the remaining hostages to flee.
Article continues below advertisement
WHAT MADE HIM TICK?
Faisal's parents came to England from Pakistan in the 1960's and raised six sons in Blackburn, near Manchester, where the Ariana Grande concert was the scene of a terror attack in 2017. Faisal married and had six children of his own. He traveled to his father's homeland and spent significant time there, though his brother claims he was radicalized in England.
According to Gulbar, Faisal was arrested in the 1990's, at age 19, and sent to a young offender's institute. Later, he was sentenced to six months in prison for violent disorder, for attacking his cousins with a baseball bat during a family feud.
Faisal became obsessed with the 9/11 suicide bombers, bemoaning the fact that he wasn't one of them and wanting to make a bold statement of his own. He thought that by obtaining the release of "Lady Al Qaeda," who was serving an 86-year sentence for plotting terror attacks on American soil and for attempted murder of U.S. soldiers in Afghanistan, he could become revered like the 9/11 terrorists.
Article continues below advertisement
She was a cause célèbre for jihadists, especially in Pakistan. He chose a synagogue because of his anti-Semitic beliefs and because he assumed Jews would have the power to get her released. And he chose Colleyville because it was near the Dallas-area prison she was in.
Faisal's brother, Gulbar, said Faisal was a deeply troubled man who had grown distant from his family in recent years and had "mental health issues." They are now trying to shift blame to the government for not getting him help.
Article continues below advertisement
In recent times, Faisal deteriorated mentally after getting a divorce, losing his business and his home. He told Gulbar that he"promised" their younger brother - who reportedly died from COVID-19 three months ago — he would "go down a martyr." This may have been the final straw that pushed him over the edge and provoked him to act on this terror attack he had been plotting.
FUTURE ATTACKERS?
Faisal told his brother, "I've prayed to Allah for two years for this." Yet, British counterterrorism agencies only considered him a "subject of interest" in 2020 and took him off their watch-list in 2021, allowing him to fall through the cracks and land in the U.S.
Article continues below advertisement
He also told his brother, "I'm opening the doors for every youngster to enter America and f*** with them… why do we need these f******* motherf****** to come to our countries and do f****** battle?... And we can't come in their countries and f*** with them? I'm setting the precedent today."
In a now-deleted post on the Facebook page of the Blackburn Muslim Community, their statement read, "May the Almighty forgive all his sins and bless him with the highest ranks of Paradise." Instead of condemning his acts, they condoned them, undoubtedly encouraging future lone wolves to follow Faisal.
Carole Lieberman, M.D., M.P.H., is a Board Certified Beverly Hills Forensic Psychiatrist/Expert Witness who has worked on hundreds of criminal (and civil) cases. She's a bestselling/award-winning author and her upcoming book, Murder By TV: A Descent Into Madness, is the story of the Jenny Jones Talk Show Murder for which she was the defense psychiatrist. Dr. Lieberman is an Emmy-honored News-Talk commentator. She's appeared on Oprah, Today, Good Morning America, CNN, FOX, HLN, ABC, CBS, NBC, Court TV, Law and Crime and many more. She was trained in Forensic Psychiatry at NYU-Bellevue. (www.expertwitnessforensicpsychiatrist.com)
Become a Front Page Detective
Sign up to receive breaking
Front Page Detectives
news and exclusive investigations.
More Stories