Suspect in 1982 'Tylenol Murders' Dies — But is the Real Killer Still at Large?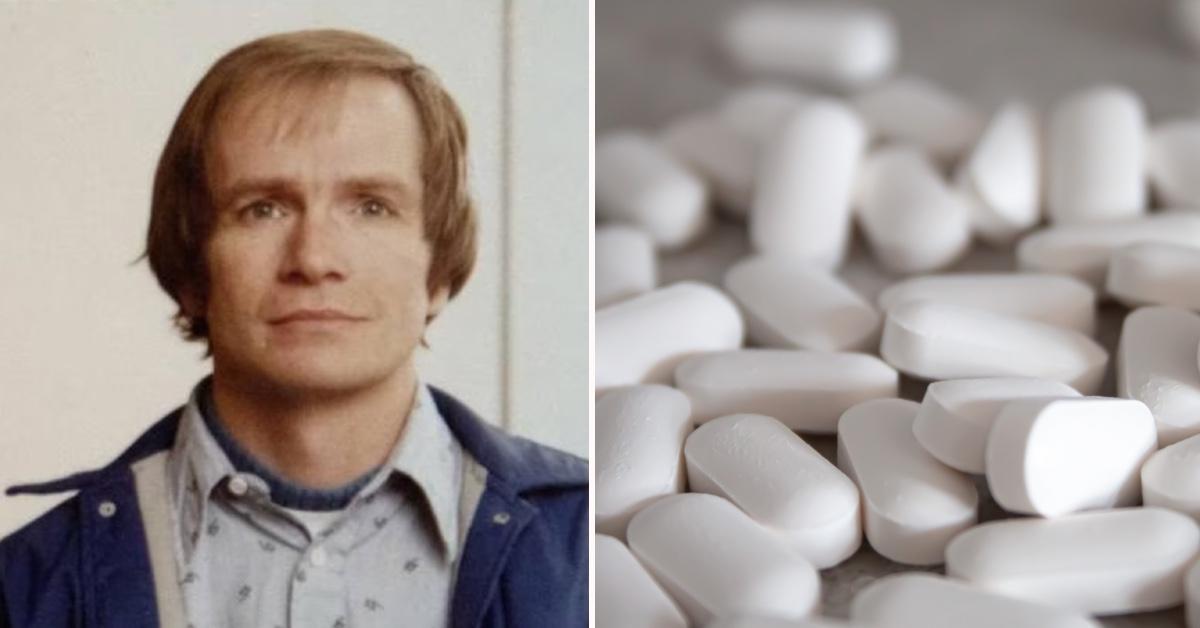 A killer panicked the entire nation while nearly destroying one of America's top companies by filling capsules of an over-the-counter painkiller with cyanide.
The terror began on September 29, 1982, when lively 12-year-old Mary Kellerman of Elk Grove, Illinois, woke her parents before dawn complaining of a sore throat. Her mom gave her one Extra Strength Tylenol capsule and everybody went back to bed.
Around 7 a.m., the horrified parents discovered their young daughter's lifeless body on the bathroom floor.
Article continues below advertisement
Doctors initially diagnosed a stroke. But on the same day, paramedics found postal worker Adam Janus, 27, of nearby Arlington Heights near death. They rushed the unconscious man to the emergency room but all efforts to resuscitate him failed.
Doctors believed Adam died of a massive heart attack.
But the horror was just beginning for the Janus family. When they gathered that evening to make funeral arrangements, Adam's brother Stanley and his 19-year-old bride Theresa both complained of headaches.
They took capsules from a bottle of Extra Strength Tylenol on Adam's kitchen counter. Within minutes, horrified family members were calling for an ambulance after the couple collapsed. Stanley died on September 29 and his wife died on October 1.
Alert paramedics quickly put two and two together, and toxicology tests soon proved the Januses were all dosed with deadly cyanide — the first case of fatal product tampering in history.
As the FBI joined the investigation, the death toll continued to rise in early October when Mary Reiner, 27, of Winfield, died after ingesting a Tylenol capsule laced with cyanide.
Around the same time, Paula Prince, a 35-year-old flight attendant, and Mary McFarland, 35, both of suburban Chicago, were found dead in their homes.
Article continues below advertisement
Johnson & Johnson issued a nationwide recall at a cost of $125 million.
Meanwhile, detectives discovered bottles of Tylenol containing cyanide laced capsules in six stores in and around Chicago.
The only arrest ever made in the case came when James W. Lewis, a tax accountant and well-known con artist, tried to extort money from Johnson & Johnson in return for putting a stop to the killings.
Cops soon realized Lewis wasn't the mass murderer, but they did send him to prison for 13 years on extortion and other charges.
Investigators were frustrated by the total lack of clues in the case.
Profilers came up with a garden variety description: a male loner with an irrational hatred for society in general who probably lived in Chicago and worked at a menial job where cyanide was easily attainable, such as film processing.
But it didn't put them any closer to catching whoever was responsible for killing strangers with his poison pills.
To date, detectives remain as baffled by the Tylenol killer as they were the morning schoolgirl Mary Kellerman died.
Lewis was found dead at his home in Cambridge, Massachusetts, on July 9 at age 76.
Become a Front Page Detective
Sign up to receive breaking
Front Page Detectives
news and exclusive investigations.
More Stories