Ghislaine Maxwell 'frequently' didn't flush cell toilet causing her cell to smell, prosecutors state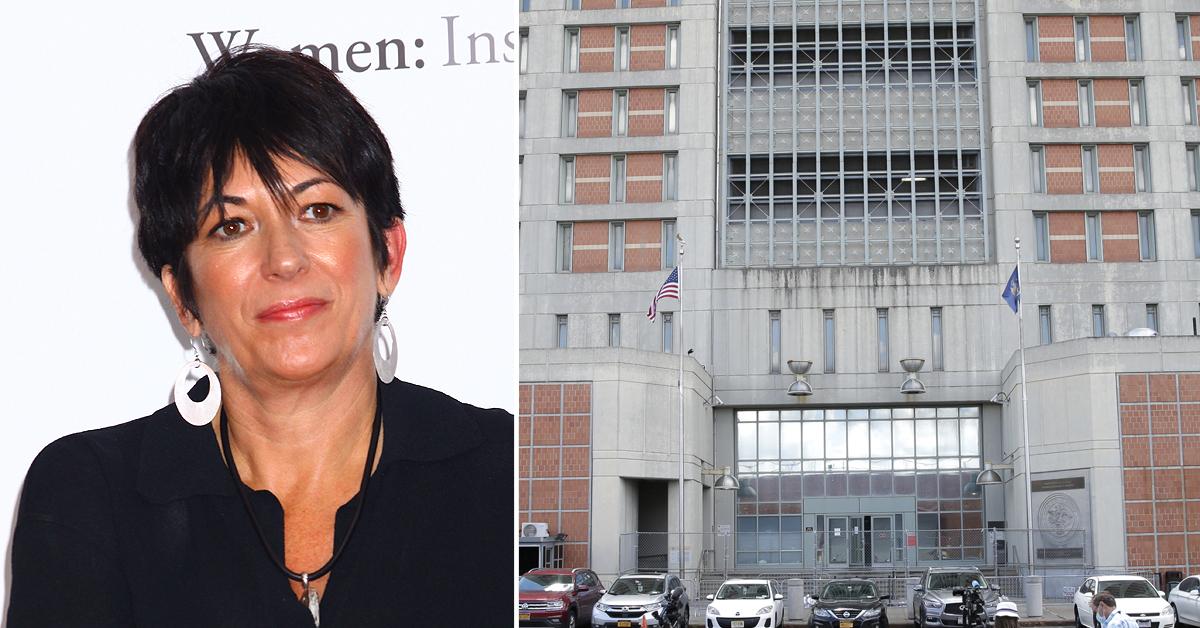 Despite her claims of poor prison conditions, accused sex trafficker Ghislaine Maxwell frequently did not flush her toilet, is being fed and has her weight monitored. She also can review evidence in her case for longer than other inmates and has been fully vaccinated from COVID-19.
Article continues below advertisement
The details were included in a letter from federal prosecutors and in stark contrast to how Maxwell and her attorneys painted her prison conditions.
Maxwell is Jeffrey Epstein's alleged mistress and was charged by federal officials for her role in the alleged sex trafficking. Last month, a new indictment was announced that added sex trafficking count to her previously announced charges.
The two are accused of rape and trafficking young girls. In a new lawsuit, one victim detailed how the two raped her and threatened to feed her to alligators if she told anyone.
Article continues below advertisement
She and her attorney previously filed a complaint with the court about her treatment in prison. Maxwell said the guards abused her and she was withering away because of the conditions.
Prosecutors told the judge Maxwell's meals arrive in containers that are microwavable and oven safe. They are heated in a thermal oven before they are served.
Article continues below advertisement
While Maxwell complained of brown water, prosecutors said that was due to city maintenance near the prison, which caused the water to be shut off. When that happened, the inmates were given bottled water. When tap water returned, it was cloudy or brown and needed to run for several seconds before becoming clear.
Medical staff has monitored Maxwell's weight, which has been between 130 and 140 pounds, prosecutors say. Her lowest weight was 133 pounds in July 2020, and has not been lower than 134 pounds since.
Article continues below advertisement
Prison staff has also not noticed any hair loss, which Maxwell claimed was happening because of the conditions.
"In short, [prison] medical staff assesses that defendant is physically healthy," prosecutors wrote.
Like any other prisoner, Maxwell is patted down when she is moved throughout the facility. She is also subject to a weekly body scan to check for contraband. Maxwell has to briefly remove her mask during the pat downs to make sure nothing is in her mouth.
Article continues below advertisement
Though, prosecutors say Maxwell received the COVID-19 vaccine and is protected against the virus.
She has not been subject to any strip-search, prosecutors state.
Maxwell also complained of an inappropriately pat down search, but prosecutors say prison staff investigated and found the incident was recorded on camera showing nothing wrong. Maxwell said she had to clean her cell in retaliation for that complaint, but prosecutors say that is not true.
Article continues below advertisement
"[Prison staff] directed the defendant to clean her cell because it had become very dirty," prosecutors wrote.
Maxwell's cell became dirty because she "frequently" did not flush her toilet after using it, which caused the cell to smell, according to prosecutors.
Maxwell also has access to the day room at the prison, including a computer, a television and a phone. She is also allowed outdoor recreation daily.
Article continues below advertisement
Prison staff also noted Maxwell has more time than any other inmate to review the evidence in her case. She is allowed 13 hours a day, seven days a week, to look at her case and use a computer to email her attorneys. Though, per policy, those emails are deleted every six months.
Her attorneys use video conferencing 25 hours a week to meet with Maxwell, prosecutors state. The calls are private, prosecutors note. Her attorneys could meet with Maxwell in person, but her lawyers have declined to visit the prison and instead use the video system.
Become a Front Page Detective
Sign up to receive breaking
Front Page Detectives
news and exclusive investigations.
More Stories