Massachusetts Teen's Grave Doused With Pink Paint in Latest Vandalism Incident Since Her 2009 Murder — 'We Just Want Her to Be at Peace'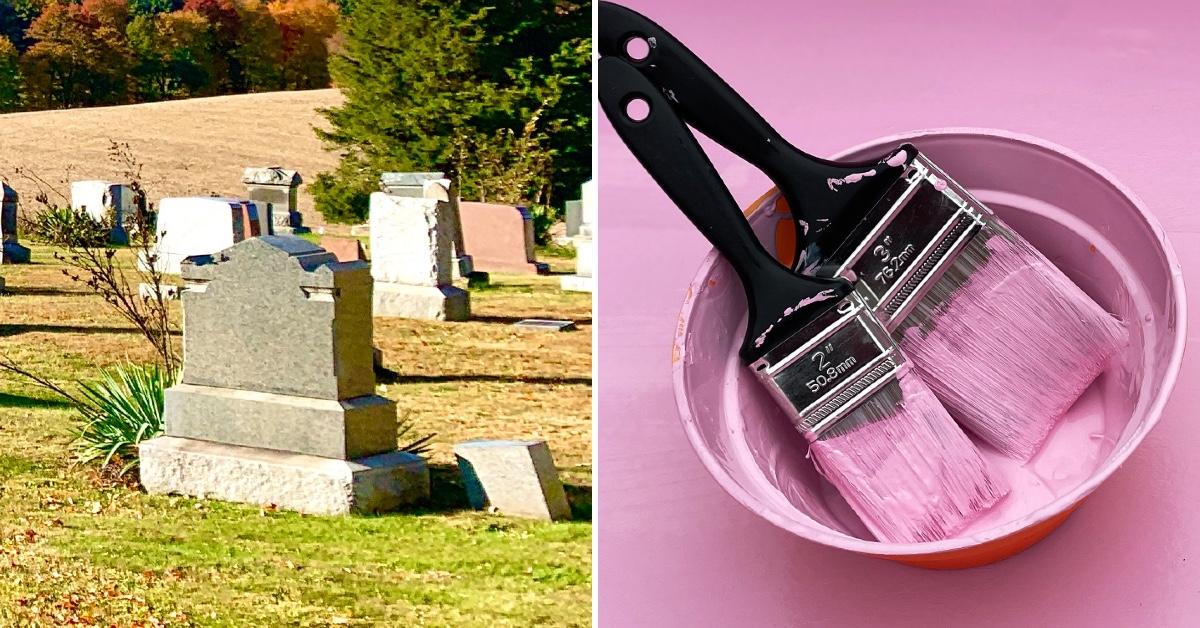 A Massachusetts girl was murdered 14 years ago, and her distraught family is searching for whoever is responsible for repeatedly desecrating her grave over the years.
In the latest incident, someone recently poured pink paint over the gravestone of Chantel Matiyosus.
"It was like someone just took a gallon of paint and spilled it here. It went across and let it all go down. We literally drove up and down everywhere looking to see if she was the only one. She was the only one," Tiffany Andrade told WBZ-TV of discovering the vandalism to her sister's final resting place in Brockton. "I tried to move the mulch. It was thick, dripping everywhere."
Article continues below advertisement
Andrade said the incident was "almost like reliving this thing all over again." She added, "That is all that ran through my mind, why? Why 14 years later?"
According to WBZ-TV, 16-year-old Matiyosus was fatally shot in 2008 after attending a baby shower. A suspect in the case, Darryene Ware, was arrested for her murder, but the charge was later reduced to a count of manslaughter. "He actually got his case overturned due to a state trooper's statements," Andrade said.
Family told the station other incidents involving Matiyosus' grave included someone desecrating it with used feminine products, human feces and urine.
"She has been gone for 14 years," said the victim's mother, Stephanie Matiyosus. "She couldn't have done anything to anybody. She can't fight back. She can't speak up for herself."
The situation, family said, has become so bad that they've looked into digging up Matiyosus' body and cremating her.
"Emotion wise, I feel like I've cried all of my tears. I've yelled," Andrade said. "We just want her to be at peace, and this is not peace."
Become a Front Page Detective
Sign up to receive breaking
Front Page Detectives
news and exclusive investigations.
More Stories