Pit Bull killed after he was left inside a hot car as 'punishment', owner accused of animal cruelty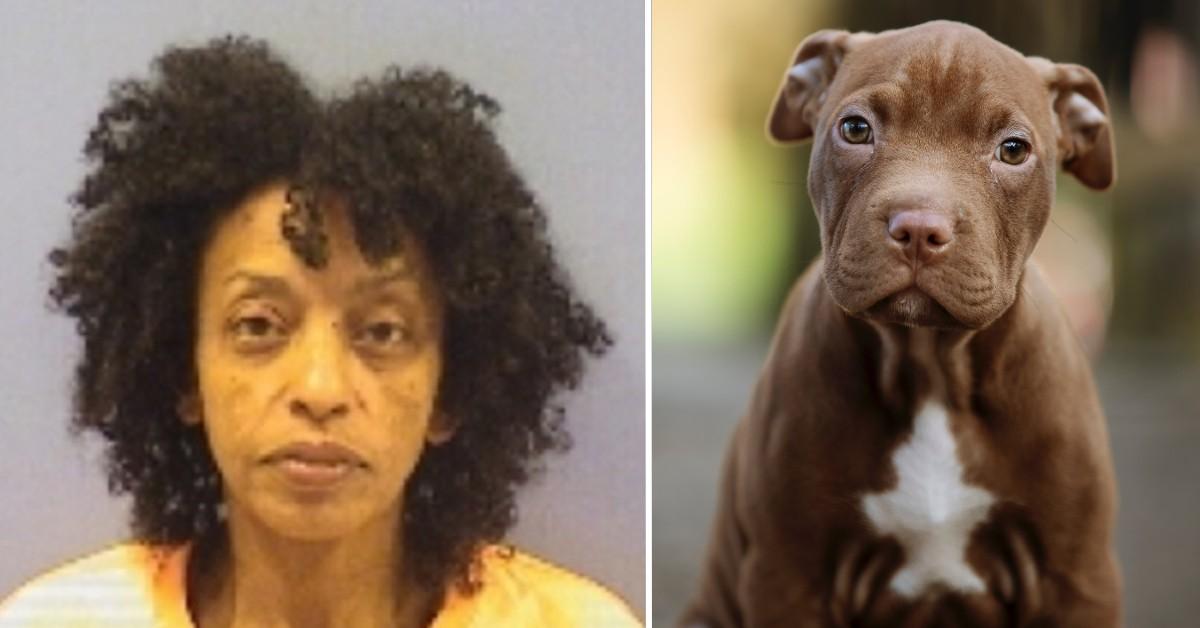 A woman told police she put a Pit Bull dog in a hot car and wanted him to die as a punishment, police said. She now faces charges of animal cruelty.
Article continues below advertisement
On Aug. 8, officers were dispatched to the 1000 block of Perry Street in Sandusky, Ohio, for a report of an animal complaint, according to a report by Sandusky police.
When officers arrived, they met John VanAman, who had called the police. He reported that his neighbor, Mouheb Ashakih, had put her dog, Chapo, inside a vehicle located in the rear of the driveway, according to the police report.
Article continues below advertisement
VanAman said he became aware of the dog inside the vehicle when he and his wife heard dogs barking next door, according to the report. They looked out the window and saw Mouheb pick up Chapo and throw him in the back seat of her sedan.
VanAman noticed all of the windows were rolled up and he was concerned for the canine's safety. When he went over to Mouheb's home and told her to let the dog out, she said, "I don't care. I want him to die!"
Article continues below advertisement
Officers talked to Mouheb, and she admitted she put the dog inside the vehicle due to it having attacked one of her other dogs, police said.
The dog was left in the vehicle for 30 minutes. The outside temperature was 81 degrees at the time and it was humid, cops say.
Article continues below advertisement
Police saw the dog inside the hot car not moving on the rear passenger side floorboard.
Authorities say Mouheb began screaming when she saw her dog and begged officers to break her car window. Police shattered the window with a baton, and the dog was not breathing and showed no signs of life.
Article continues below advertisement
The dog tore the interior of the vehicle, leaving it destroyed and covered in blood, police say, indicating that it had been fighting to get out, police noted.
The dog's paws had lacerations and were covered in blood, as if he was attempting to scratch or dig his way out, police say.
Article continues below advertisement
The deceased canine was then removed and the Erie County Dog Warden was contacted. Police determined the other dogs would be removed from Mouheb's care.
Article continues below advertisement
Mouheb became increasingly concerned and stated that she wanted officers to shoot her because she would rather have us do that instead of "killing her son." It is believed she was calling Chapo, the deceased dog, her "son."
She also stated that she was having a panic attack and repeatedly told officers she wanted them to shoot her, cops say.
Article continues below advertisement
The Sandusky Fire Department was called to the scene and Mouheb was transported to a hospital for a mental evaluation.
Neighbor Brandon Matthews told police Mouheb had not been caring for the dogs, allowing them to run freely on her property, including on the roof of the residence, and how they would constantly bark.
Matthews also stated he had seen Mouheb place Chapo in another vehicle of hers in a similar fashion before, police say.
Article continues below advertisement
After being released from the hospital, Mouheb helped the dog warden remove the animals from her house and she kept stating that she "loves animals" and she "wants to adopt more," but she also wanted police to take these dogs, according to the report.
Once the dogs and residence were secured, Mouheb was transported to the Erie County Jail, where she is held without bond.
Become a Front Page Detective
Sign up to receive breaking
Front Page Detectives
news and exclusive investigations.
More Stories